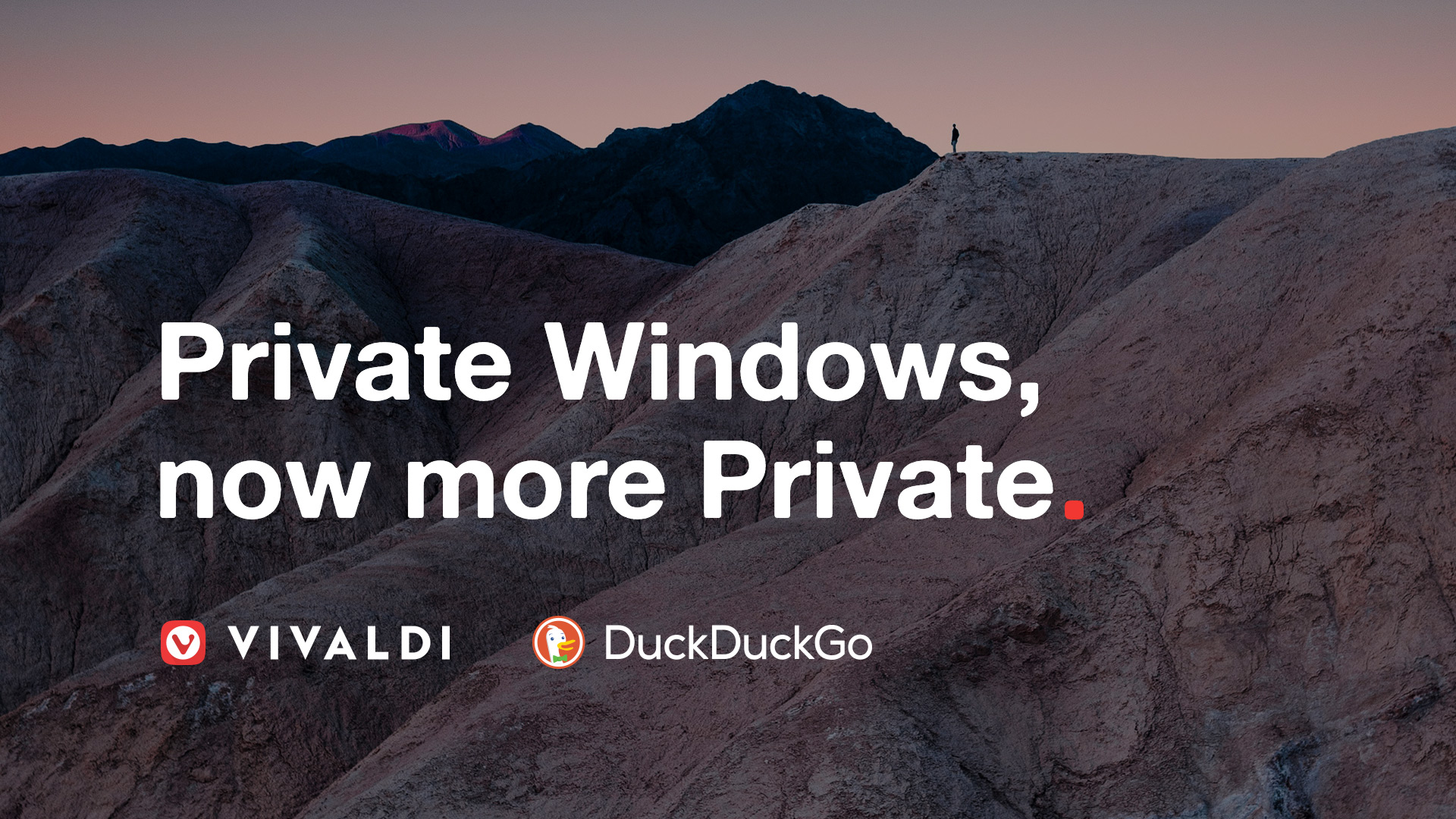 OSLO, Norway – 22nd March 2018 – Vivaldi and DuckDuckGo collaborate to reclaim privacy for users on the Internet. Today, Vivaldi becomes the first browser to enable DuckDuckGo as the default search engine in its Private Windows.
Browse and search more privately
Opening a Private Window in Vivaldi allows users to browse in a more secure way. This means sites visited, cookies and temporary files will not be stored.
When users open a Private Window in the latest version of Vivaldi, they will find DuckDuckGo as their default search engine, unlike in other browsers. They can now enjoy seamless browsing in a private mode while also keeping their searches private. With this integration, Vivaldi continues to put the privacy of its users first as one of its highest priorities. It does not track or gather any private information of its users.
"We believe privacy is a fundamental right and that users should not be tracked online or offline," says Jon von Tetzchner, CEO of Vivaldi Technologies.
A recent DuckDuckGo survey illustrates how privacy is becoming a mainstream concern in the U.S. with 24% of U.S. adults taking significant action to protect their online privacy.
"The current climate demands a thriving internet – not an internet with increased surveillance and security breaches. There has been a widespread concern amongst users about their data being shared. More than ever, there is an immediate need to protect our privacy. We are proud to join hands with DuckDuckGo and provide solutions in Vivaldi that respect users' privacy," says Jon von Tetzchner.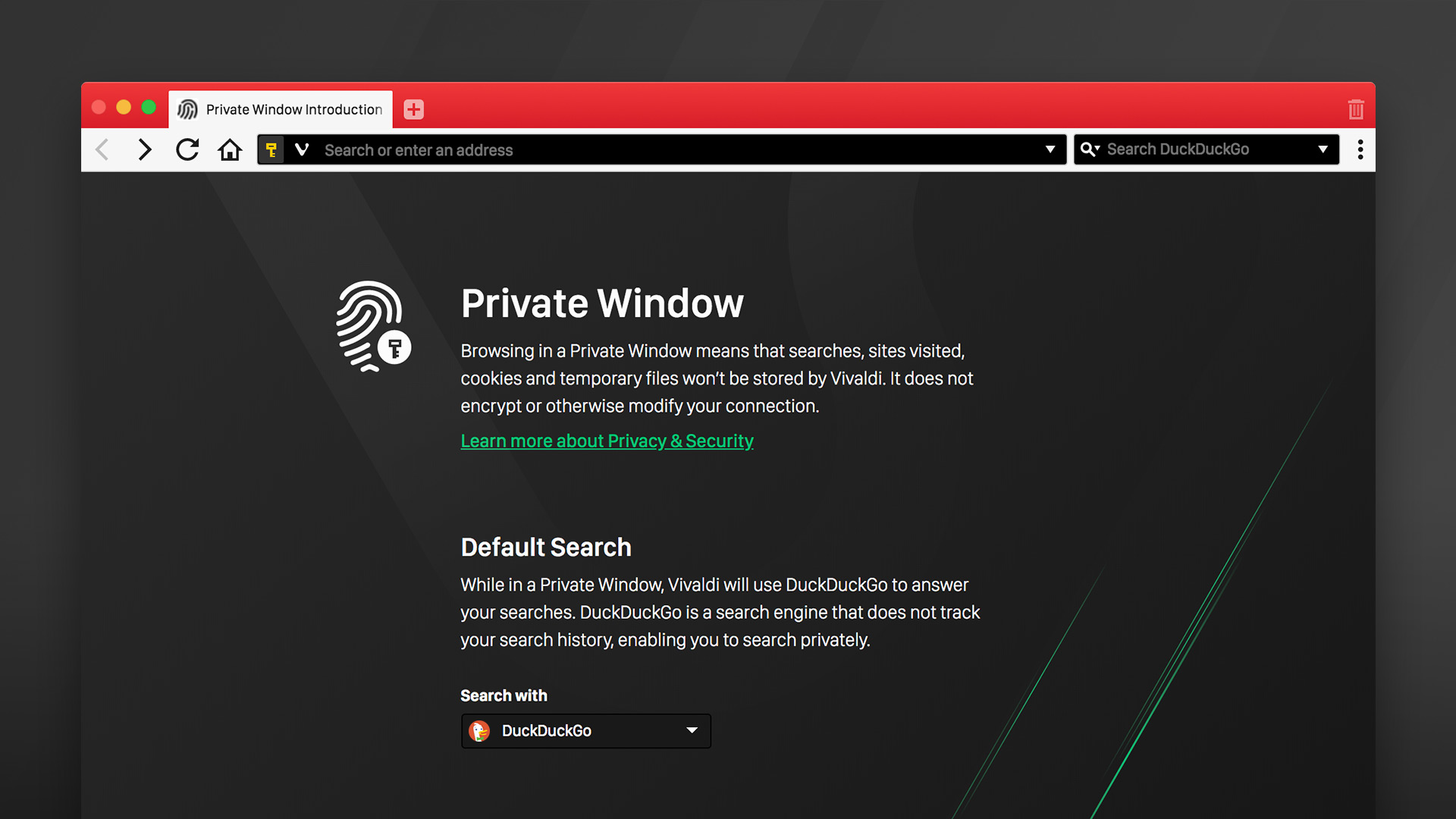 Unlike other search engines, DuckDuckGo does not collect or share personal data of its users.
"A lot of people think their searches aren't tracked in private browsing modes. Unfortunately, that's not true," said Gabriel Weinberg, CEO & Founder of DuckDuckGo. "This new integration with Vivaldi enables people to get the privacy they expect and deserve in that mode."
What is Vivaldi?
Launched in 2016, Vivaldi is a browser that adapts to its users. It takes browsing to the next level with its numerous features that give users a more dynamic experience of the web. Vivaldi demonstrates that a browser can be the most useful tool to enhance time spent online and not just a means of accessing web pages. Some of the highlight features that make Vivaldi a personal, "do-it-your-way" browser include:
Advanced tab management – ability to group, tile, move and pin tabs.
Side Panel with easy access to bookmarks, downloads, "tree-style" tab  manager, notes, browsing history and websites of users' choice.
Built-in functionality such as the screenshot Capture tool, Notes and Image Properties.
Powerful History overview that lets users explore their browsing patterns.
Unique and customizable look and feel of the browser interface with custom Themes and more.
Keyboard Shortcuts and Mouse Gestures for quick browser commands.
About DuckDuckGo
DuckDuckGo (https://duckduckgo.com) is an Internet privacy company that empowers you to seamlessly take control over your personal information online. We believe the Internet shouldn't feel so creepy, and getting the privacy you deserve should be as simple as closing the blinds. With our roots as the search engine that doesn't track you, we've expanded what we do to protect you no matter where you go on the Internet.