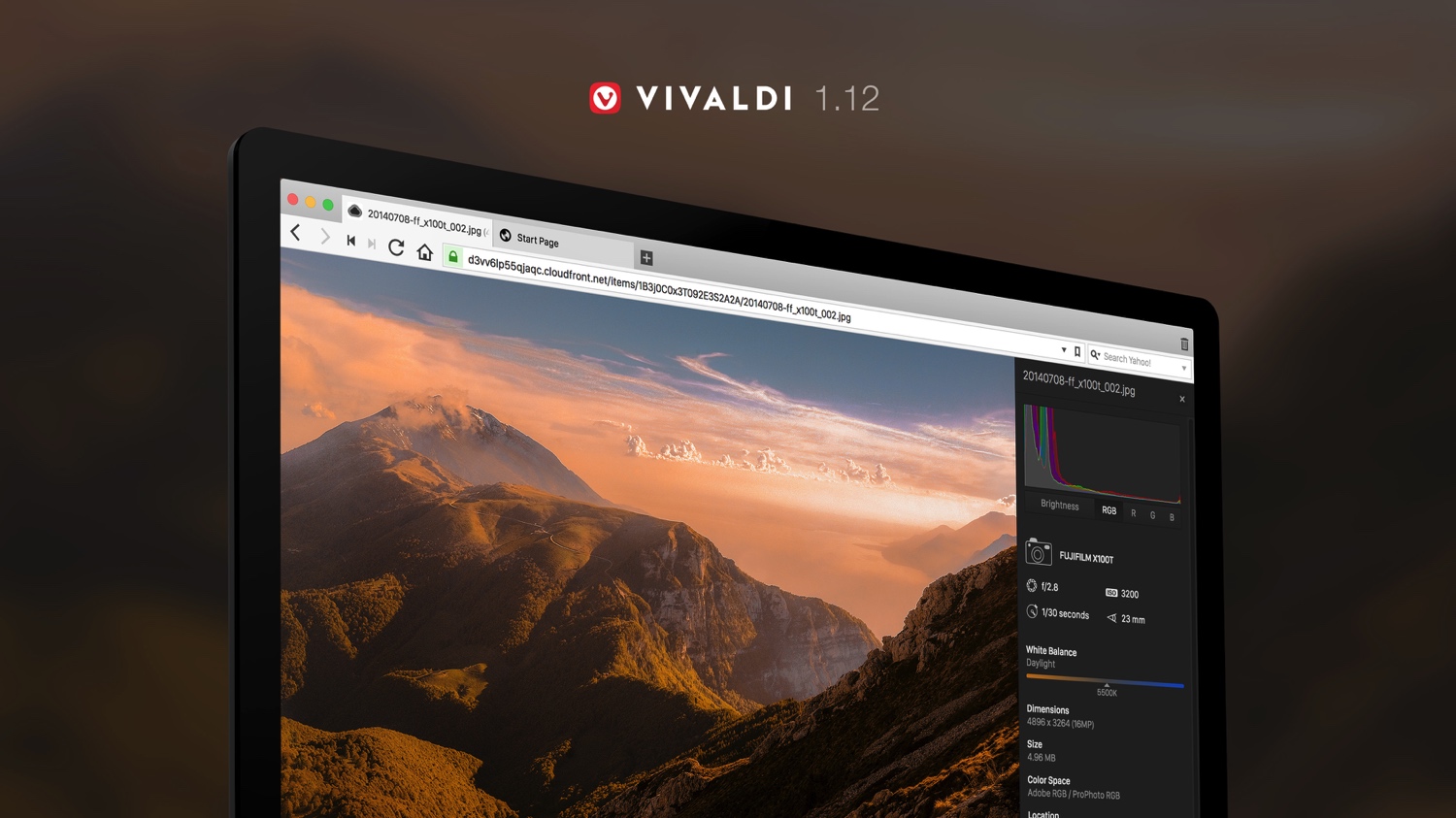 OSLO, Norway – 20 September, 2017 – Vivaldi, the browser for power users, today releases version 1.12 with three highly requested features – instant access to Image Properties, advanced Download Info and an option for toning down saturation for websites' theme colors.
Built-in Image Properties
With the new built-in Image Properties feature, many tasks that previously required another application or an extension can be done right in the Vivaldi browser. This is part of the Vivaldi philosophy – adding built-in functionality to boost performance and make browsing smarter.
Right-clicking on the image and selecting Image Properties from the drop-down menu reveals all the information available based on the image meta data, such as:
File name and URL
The model of the camera that took the image
Depth of field and sensitivity of the image sensor (ISO)
Exposure and focal length
Histogram, white balance and color space
Dimensions and size
Time and date when the photo was taken
Software used to process the image
"Photography and design experts will appreciate instant access to the multi-channel histogram and raw data. Bloggers can easily get the dimensions of the image. Photo enthusiasts can use this new feature as a tool to learn more about their hobby," says Henrik Helmers, designer at Vivaldi.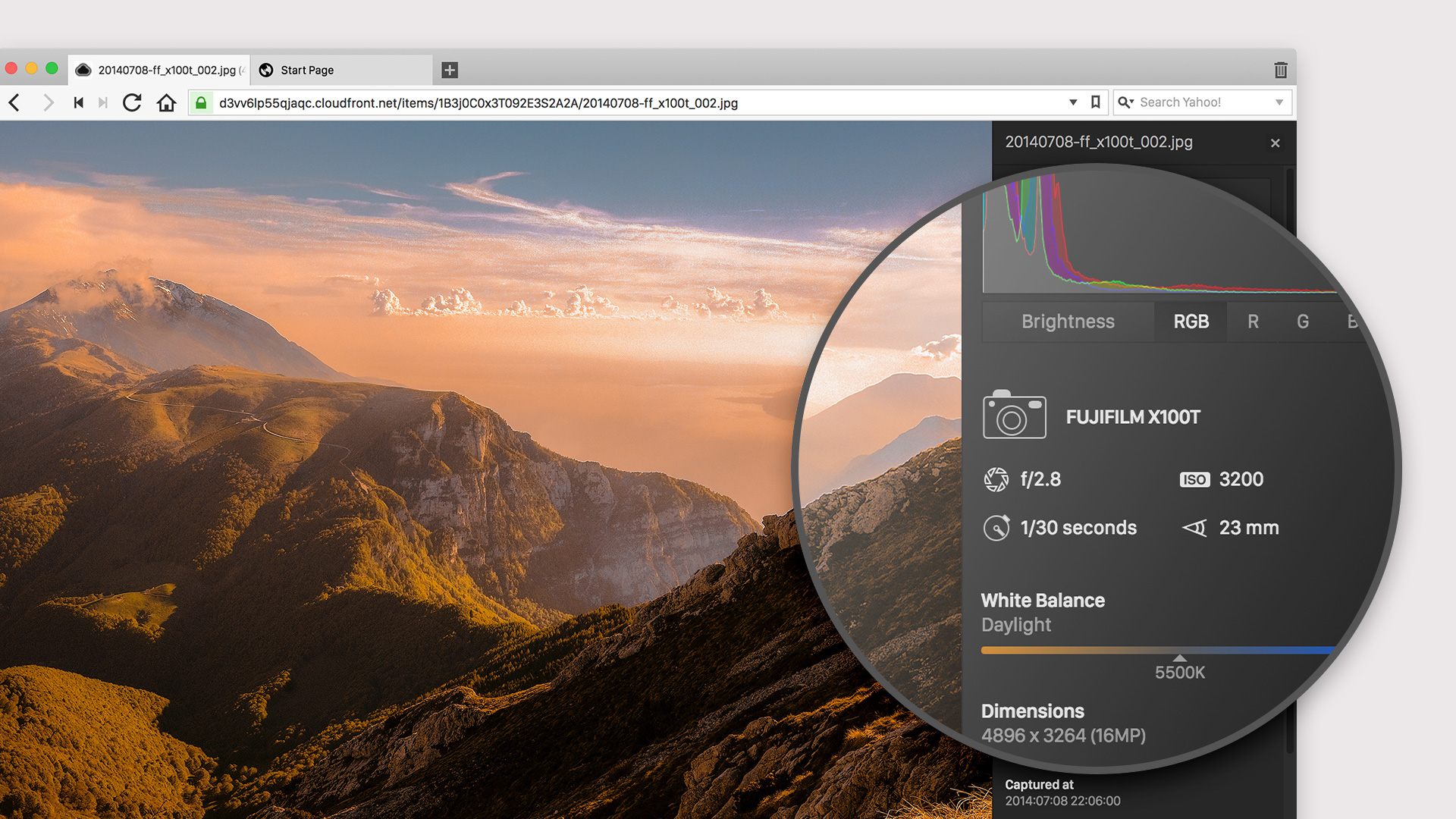 Powerful Downloads Panel
The Side Panel in Vivaldi with quick access to Bookmarks, Downloads, Notes, History and websites of users' choice has long been one of the favorite features of the browser. Vivaldi users wanted to see more details in the Downloads Panel, and the new release delivers just that. The Download Panel now shows information about the name of the file, download speed, download URL, destination folder, and date and time. Users can also choose how they want to sort their downloads – by name, type, size, date added and date finished, as well as by address.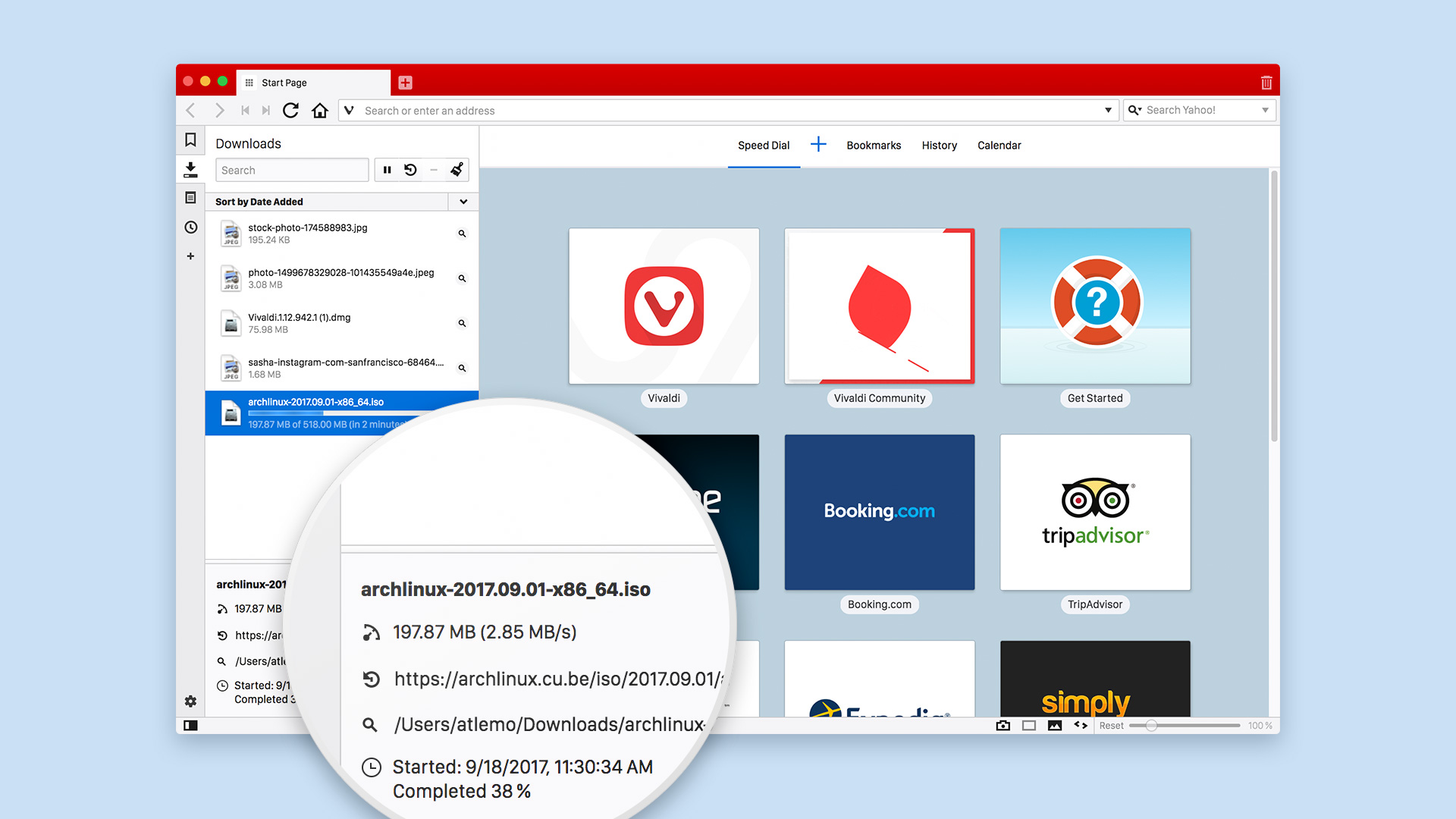 Control website saturation
Another new feature requested by the Vivaldi users is the ability to control saturation for websites' theme colors. The request came through Vivaldi's Twitter field and was implemented the next day. Vivaldi developers added a slider to the Settings, allowing users to adjust the saturation level of accent colors.
Building a browser together
Vivaldi works closely with its dedicated community of users and volunteers to build the browser. Users share their feedback, request new features and help test out the product, thus working together with the team of Vivaldi developers.
"We at Vivaldi want to change the way our users live online. Our strong focus on community and respect for unique user needs drive us in our pursuit to give them more," says Jon von Tetzchner, CEO at Vivaldi Technologies. "While working on some of the bigger features that take a considerable amount of time to develop, we also keep sight of other important functionality our users ask us to implement. That's what Vivaldi is all about."