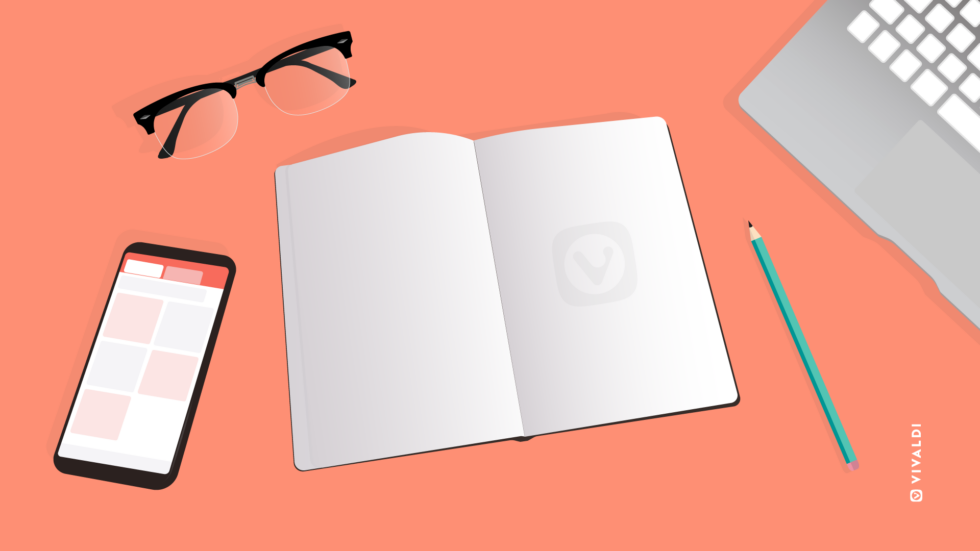 Read this article in Español.
Recently, on our Japanese blog, tech writer Tomonori Yanagiya interviewed freelance writer, online radio personality, and teacher Michiko Saito about how Vivaldi has helped her to write more efficiently.
Michiko first began using Vivaldi in 2020, after experiencing frequent processing-load issues with Zoom while using Chrome.
As she got more into using Vivaldi, she realized how effective it was for information gathering in her work. Throw in tracker blocking and the ability to set her favorite search engine, Ecosia, as the default, and she was hooked.
As an avid user of Vivaldi, Michiko was kind enough to share her tips for how writers can get the most out of Vivaldi's features and functionality.
Use web panels for easy access
As a writer, there are always going to be those sites and pages you will need to access multiple times throughout your day – Trello, Evernote, Twitter, etc.
You could group them together in a stack or pin them, but if you add them as web panels, they won't take up any room in your tab bar, and you can view them without leaving the page you're on.
A web panel is a page that is always available from the Vivaldi panel, and expands to display over the top of the page you're on, or side-by-side (depending on your settings).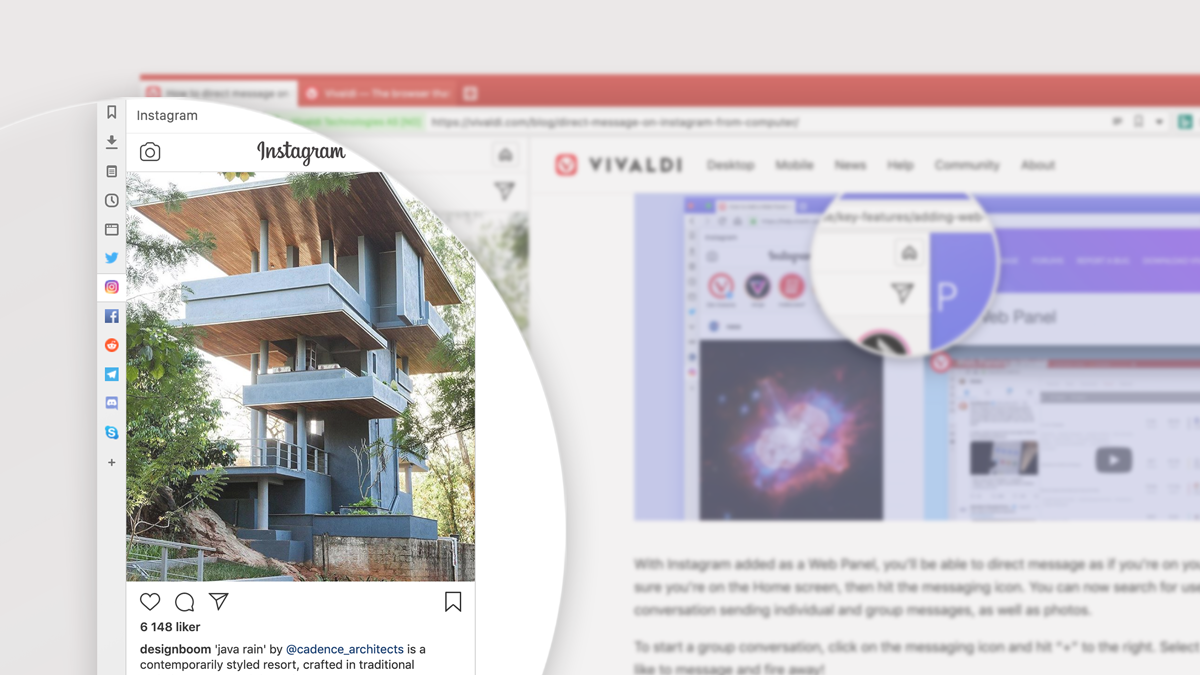 For example, if you have notes for your writing in Notion, you can have Notion saved as a web panel that can easily be displayed and hidden as and when you need it. You'll still be able to see your primary tab, but it just gives you away to quickly check your notes.
Group your tabs into stacks
Tab stacking in Vivaldi is a way to organise your tabs into groups, making it simple to find what you're looking for. As a writer, this is useful as it maximizes productivity and minimizes disruption while working.
There are three options for how you view your tab stacks:
Compact – All of a stack is condensed into one tab. Then, you can just toggle between them by hovering and selecting the thumbnail or by clicking on the small tab indicators above the Tab Stack.
Two-Level – Displays all of the tabs within a stack in a second row of tabs that only display when the stack is selected.
Accordion – When selected, the stack expands in the tab bar and shows all of the tabs in the stack. You can then click the expand/reduce button again to hide them.
Our Tab Stack options all work in a similar, intuitive way, so it's worth trying all three to see which one fits your working style best.
Save your session for later
One reason why writers keep so many tabs open in the first place is that they will need them again for edits, or for similar projects, and don't want to lose them. In Vivaldi though, you can just save the tabs to a session.
Vivaldi allows you to save all of your open tabs as a named session, so you can access them again at a later date. This means that you can save a session for different projects, and open them with ease whenever you need that information at hand.
An example of this coming in handy is when Michiko is asked to rewrite a blog from months earlier. This might normally be difficult, as it's unlikely she'd have kept those tabs open for so long. Because she saved her session, it's easy for her to open the relevant pages and pick right up from where she left off.
Stay motivated using the built-in Pomodoro timer
Some writers love it, and some hate it, but there's no arguing that the Pomodoro technique is a popular approach to organizing your time and getting things done.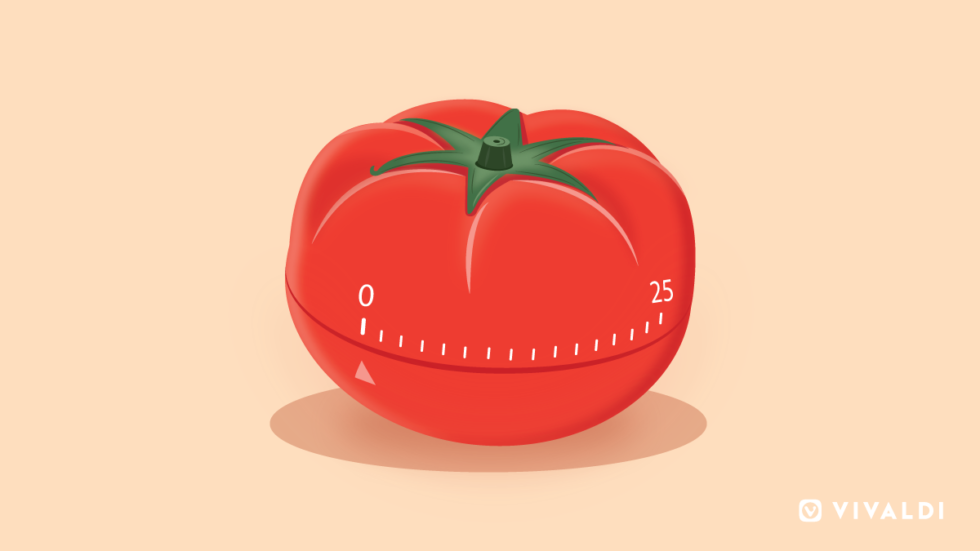 In fact, it's so popular that, if you do use the technique, there are an overwhelming number of tools and plugins available to choose from. Luckily, Vivaldi has a Pomodoro timer built-in, so you don't need any external tools or add-ons.
All you need to do is click the clock in the bottom right of the browser, select "Pomodoro" or "Break", then click "Start". You can also create your own custom presets to suit what works for you.
The perfect browser for writers
These features are all great for productivity, but another great insight from our interview with Michiko was that privacy played a big factor in choosing Vivaldi. This is a growing issue for everyone, so features like phishing and malware protection, and tracker blocking are really important.
You can also choose from a range of search engines, including Michiko's favorite, Ecosia, which not only anonymizes your searches, but also plants trees the more searches you do.
All of this adds up to a browser that not only helps you to boost your productivity and stay organised, but it also keeps you and your data safe while you're working. This is what makes Vivaldi stand out as the perfect browser for writers.
What are some ways that Vivaldi helps you be more productive and efficient in your work? Let us know in the comments! 👇