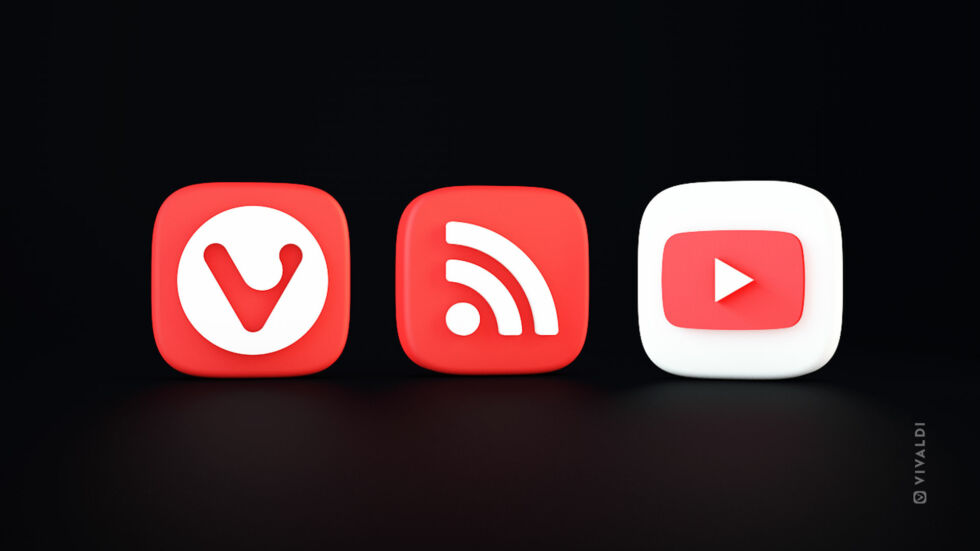 Read this article in Deutsch, Español.
Recently Microsoft made the news about some tests they're doing on adding YouTube feed capability to their Edge browser.
An article from Tech Radar, not only heralded Microsoft's plans to add this functionality but also mentioned Google was working on a solution in this area. 
To which we say: What took you so long?
Vivaldi rolled out our public beta of Vivaldi Feed Reader in June last year, and very recently the first stable version was launched.
Why? Well, not to gain those valuable YouTube "eyes" as our competitors appear to be doing. Simply put, we like feeds, and know some of you do, too. So giving you a feed reader in the browser has been part of our plans from the very start.
The Vivaldi difference
Of course, since we don't believe in tracking your online behavior, we had to build Vivaldi Feed Reader differently. In a significant plus over Microsoft's YouTube integration, our feed reader puts you in complete control. We don't decide which sites you should subscribe to. It's your choice. 
Vivaldi Feed Reader also offers the ability to enable notifications, so you will always be on top of the latest content from your favorite contributors. So, subscribe to feeds from sites you enjoy and trust, and news from those sites will appear. 
Vivaldi Feed Reader uses Vivaldi Mail to display feed items. You can choose to view and rename the feed items within the Mail Panel, or alternatively view from the dedicated Feeds Panel.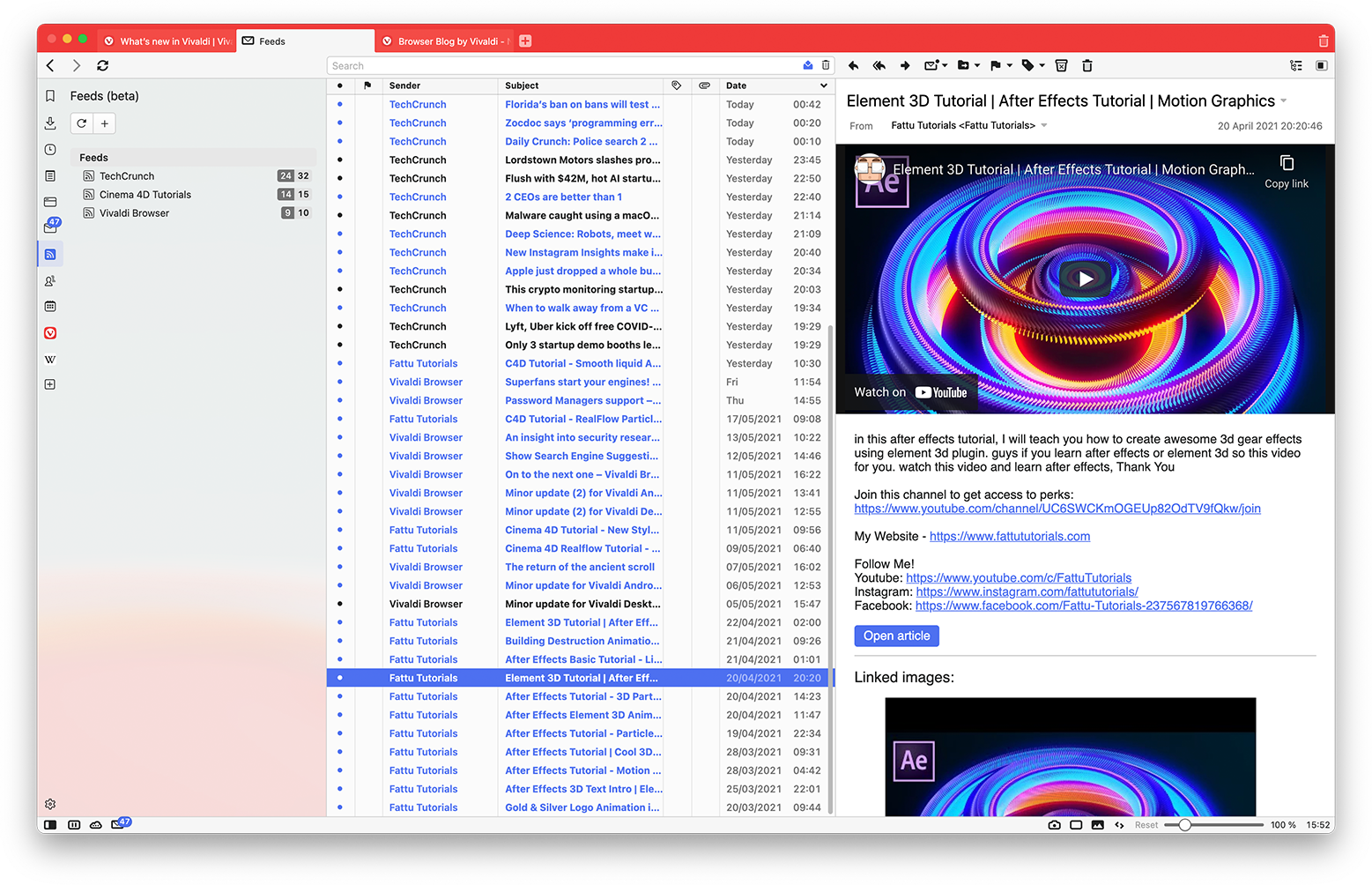 The integration with Vivaldi Mail has huge benefits. It allows sorting, indexing and searching of feed items. It allows them to be marked as Read without deleting them. And it works as a unified system so that you can view all of your new messages in one place, instead of having to find and view feeds separately from your mail.
How to get started with Vivaldi Feed Reader Beta
With Vivaldi Feed Reader, you can follow almost any modern newspaper, blog, podcast, gallery, and more.
Subscribing to a feed is easy. From any page, where a feed is available, you will see a feed icon in the Address bar, to the left of the bookmark icon. Click the icon to see the available options for that page and select Subscribe. From there, feed items will appear in your Feed panel.
You can also manage your feeds from Preferences.
When it comes to YouTube, there are several things to keep in mind:
You can subscribe to a channel if you are looking at a channel's page or one of their videos.
You can subscribe to a playlist, if you are looking at a playlist or a video on that playlist.
You can play videos inline, in the feed reader, without going to the full YouTube site.
You do not need a Google Account (or be logged into one) to subscribe to a feed.
For privacy, we extract the video content (using a no cookie URL) from the feed and display the video inline, rather than linking to the video.
Another bonus of viewing your YouTube favorites in Vivaldi Feed Reader is that you will be free of their increasingly intrusive ad rolls.
For more info on how to work with our feed reader, check out this video:
So, if you want to combine your love of YouTube and feeds, there's no need to wait. Give Vivaldi Feed Reader a try today. We think you will like what you see – and what you don't.
Have you tried our feed reader yet? What are your must-have subscriptions from YouTube and beyond? Let us know in the comments!