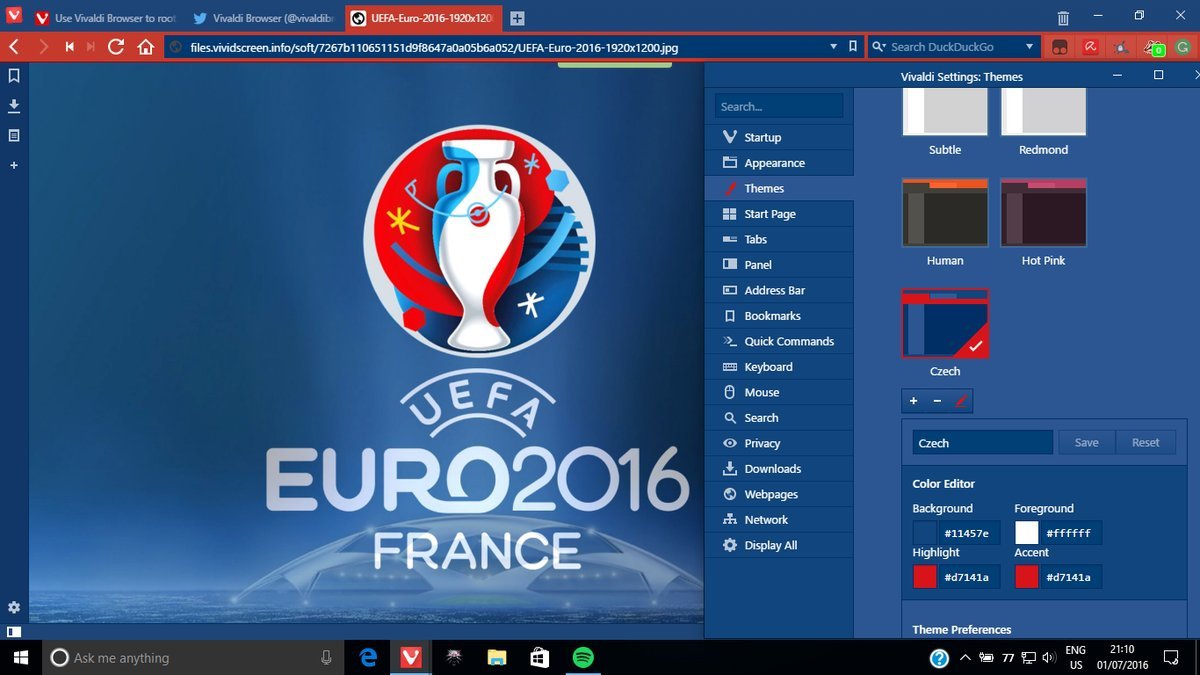 We've picked out three winners who will receive a $30 gift card for our Vivaldi Store. At Vivaldi though you can only win so the rest of the participants will get Vivaldi sticker. Contact us via PM on Twitter and send us your post address.
Now (drum roll…) the top three winners are…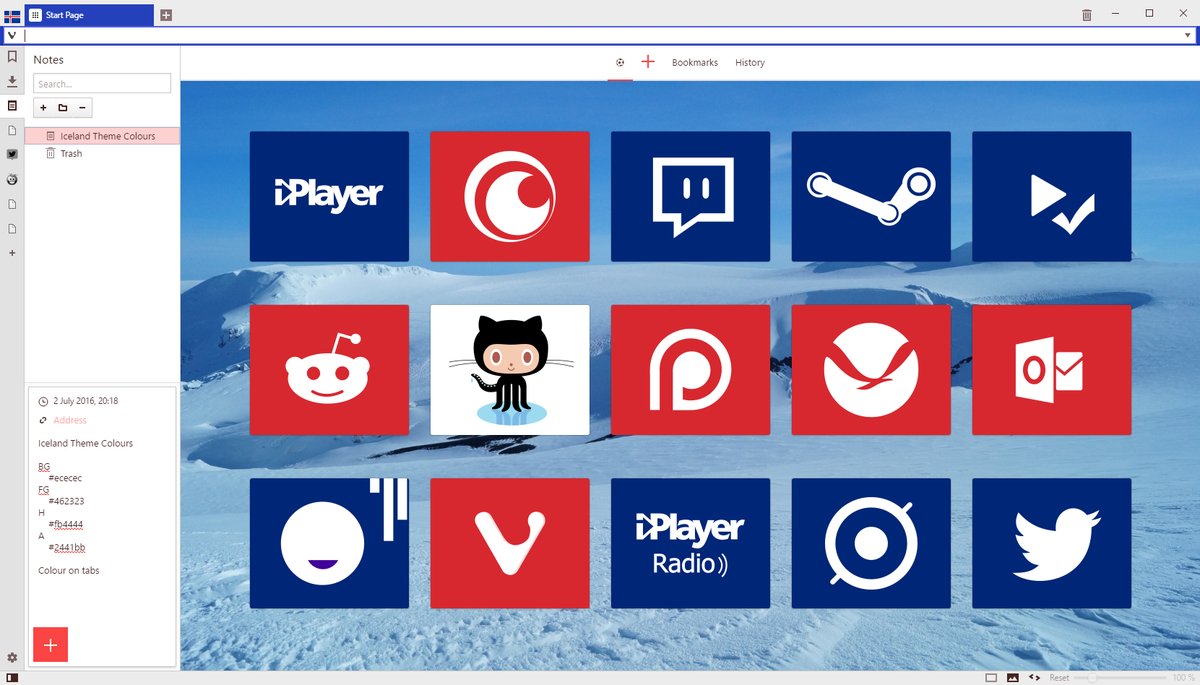 LonMcGregor wooed us over with his Icelandic theme. The Speed Dial icons have been switched and arranged to look like the Icelandic flag. As of now we don't offer an option to change the Speed Dial icons natively, but it's something we have plans to do as we grow. If you're technical and want to try it out, An_dz on our forums has a nice tutorial on how to do it.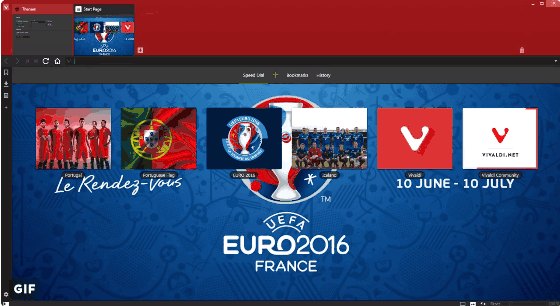 DuarteFRamos represents the UEFA 2016 winner, Portugal, with a rich red color. Along with that, the Speed Dial icons and background fits nicely with the rest of the theme. Maravilhoso!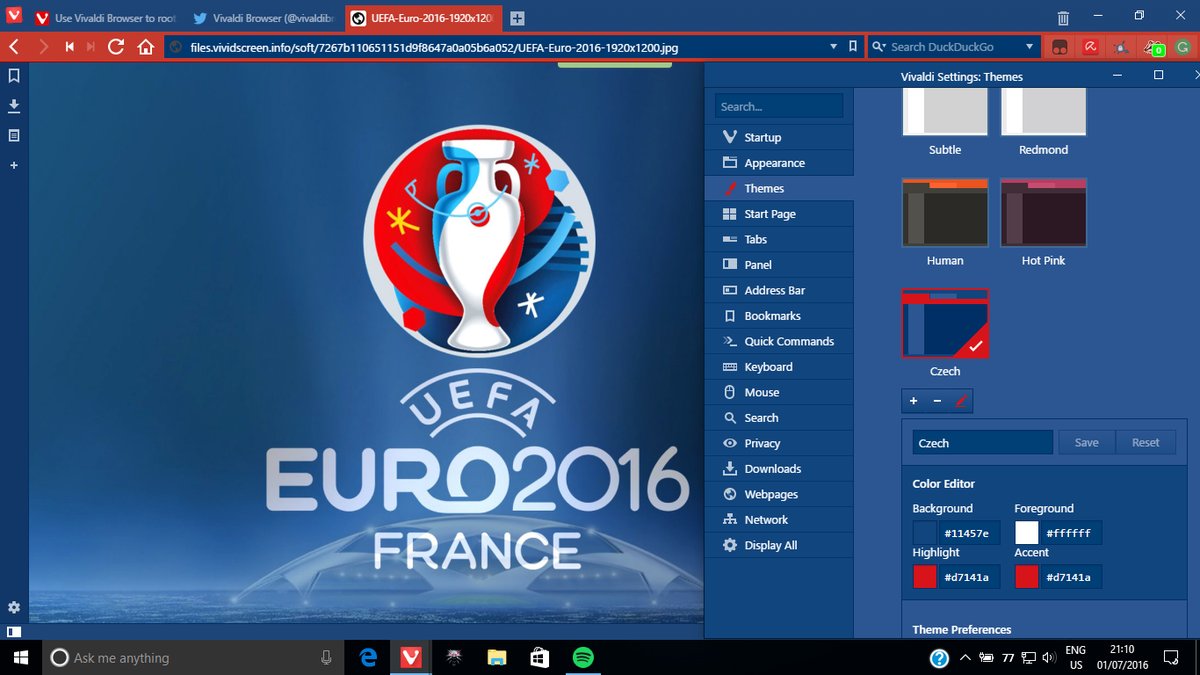 vasekstewe is sporting his team's colors using red, white and blue. This fits perfect with UEFA 2016 theme, which happens to use the same colors. Good job!
Again thank you for participating and congrats to everyone! We loved your creativity. See it for yourself: #VivaldiFootball