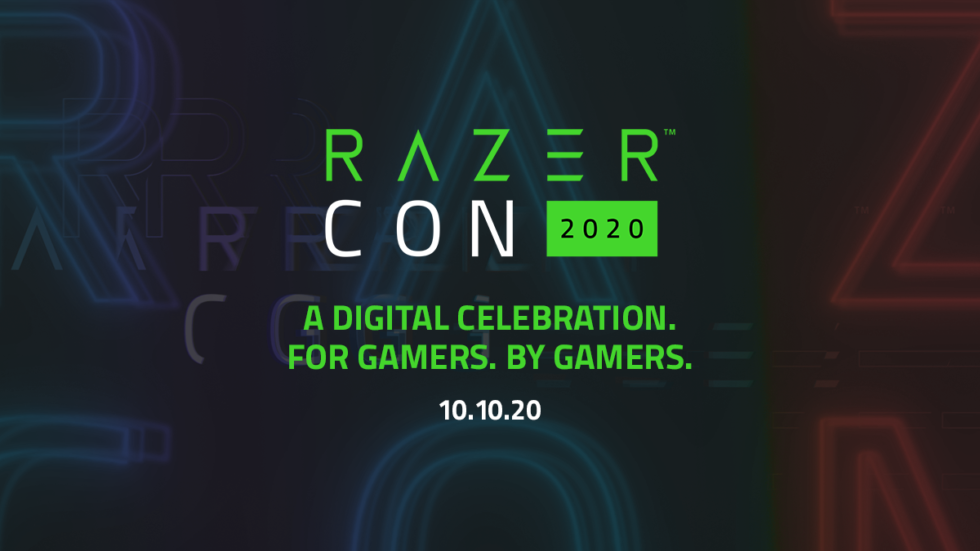 Vivaldi is constantly pushing boundaries of what's possible in the browser space.
In addition to the popular Razer Chroma integration, we were the first browser to dip its toe into smart home integration with Philips Hue Lights.
Now, we are integrating even more fun in Vivaldi browser! Keep guessing! Stay tuned for more exciting gaming news! 🙊
In the meantime, we want to make sure you don't miss an exciting opportunity coming up this Saturday!
RazerCon2020
2020 has been a challenging year and physical events have been few and far between. However, our friends at Razer have risen to the challenge with RazerCon2020!
So far you've seen gaming brand Razer show off their new products at conventions and gaming events around the world. Not this year.
This coming Saturday, 10 October, Razer will host their first-ever full-day online gaming event: RazerCon 2020.
If you want to find out what they have in store for the future, watch some demos, catch some music, and even win some prizes, make sure to join on October 10.
We see RazerCon as an opportunity to celebrate gaming and the Razer community while setting a new standard for online events.
Min-Liang Tan, CEO, Razer
Min-Liang will kick off RazerCon by showcasing Razer's latest products and services during a live, virtual keynote presentation from Singapore.
At RazerCon2020, you'll have many opportunities to win Razer prizes, including ten epic prizes drawn in a grand raffle! The secret is to get involved as much as possible on the day.
Game On: Razer and Vivaldi browser
In 2019, we teamed up with Razer Chroma, the world's largest lighting ecosystem for gaming devices, to offer a unique Razer Chroma integration in Vivaldi browser.
It's simple: as you browse with Vivaldi browser, your Chroma-enabled devices will light up with the colors of the websites you are visiting.
Vivaldi is the only browser that offers this immersive experience.
The integration is fully compatible with a PC running Windows.
To unlock this dynamic functionality, simply head to Settings > Themes and tick the box to "Enable Chroma" picking which devices should be synced.
More ways to enjoy gaming in Vivaldi browser
In addition to the Razer Chroma integration, Vivaldi gives you more ways to enjoy gaming in the browser.
✔️  Hibernate tabs (or groups of tabs) to save memory.
✔️  View multiple sites in split-screen using Tab Tiling.
✔️  Search the web and switch search engines on the fly using search engine nicknames.
✔️  Add any site to the sidebar using Web Panels, e.g. Discord, Reddit, and more.
✔️  Browse search results quicker with Fast Forward and Rewind.
✔️  Navigate faster with support for Mouse Gestures.
✔️  Watch HTML5 videos in a floating window (Pop-out video) while browsing.
Download Vivaldi