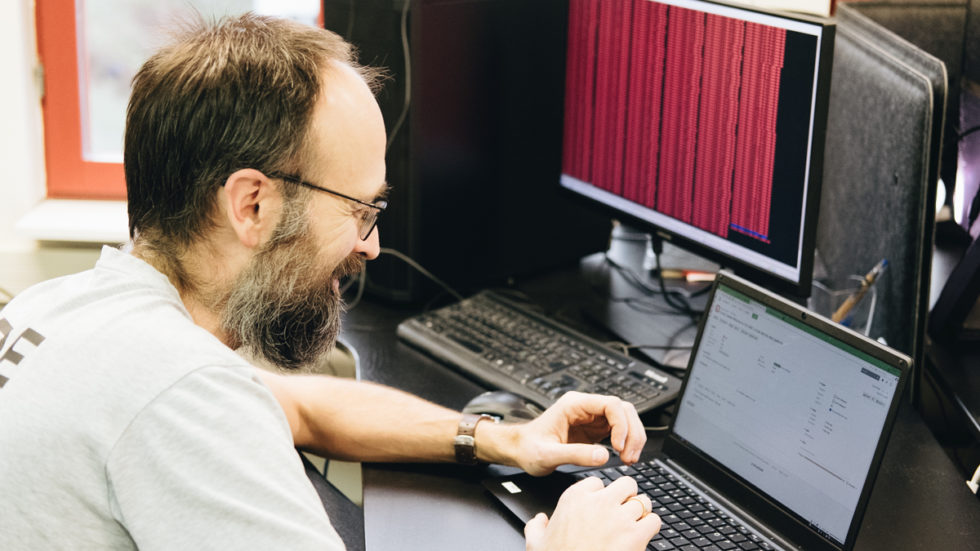 The Pinebook Pro is a new device from Pine64, a community-driven project offering ARM64 devices to FOSS (Free and Open Source Software) enthusiasts worldwide.
Pine64 manufactures interesting ARM-powered devices that generally have a higher specification than Raspberry Pi. They make a number of really interesting products in addition to SBCs (Single Board Computers). This includes the Pinebook Pro (a notebook), and they have plans for a watch and a phone. Pretty impressive.
The Pinebook Pro notebook (in this iteration) has a 14-inch, full HD display, a Rockchip RK3399 processor, 4GB of RAM, and 64GB of storage, and it only costs $200.
Please read again: "$200 laptop!", and one that is comparable to mid-ranged Chromebooks. A steal of a deal.
A bit of background   
About two years ago, at Vivaldi, we started making Linux ARM builds. This was primarily as part of our work towards Vivaldi mobile but it also allowed us to tinker and try out Vivaldi on various low-end devices. The result was great. We soon discovered we had a nice version of Vivaldi that could run on the Raspberry Pis that so many of us own.
Our step of sharing Linux ARM builds with you all was very well-appreciated. You can still run Vivaldi on many popular ARM-based, SBCs.
The everyday tasks of a browser tester require me to dabble with different operating systems but on a daily basis, most of my time is spent on Linux on a reasonably modern, desktop machine. My experience with using Linux on my desktop workstation is that it is fast and powerful. However, I am also drawn to less powerful devices, and they provide a great environment for better understanding of performance issues.
Being a Raspberry Pi enthusiast, I have my device plugged into my TV, allowing me to use it for browsing with Vivaldi. I'll admit, it is a little slow but being full-featured (and up to date), it also handles the web better than some of the browsers baked into high-end TVs.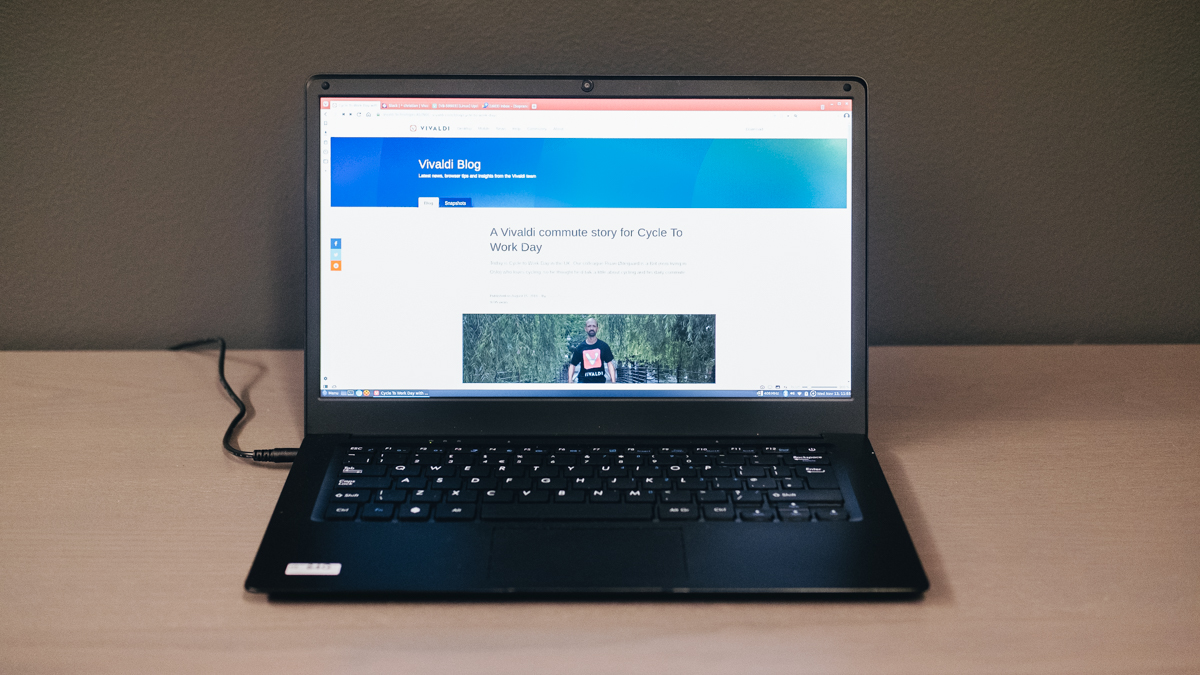 My experience with Pinebook Pro 
One of the reasons I wanted this device was because it has no links to Google (unlike a Chromebook where step one is to log in to a Google account). As anticipated, I knew it would also provide a higher performance test environment for our ARM builds. As much as I love the Pi, I do miss the speed of more powerful machines. So at this price and with an expected boost in performance, could this Linux enthusiast say no? 
I wasted no time in pre-ordering the very first day it was possible. A good thing too, as it sold out on day one. Clearly, there are many-just-like-me who want to have fun with this device.
Very recently, my Pinebook Pro arrived. It looks and feels great – totally worth the price. In fact, you can never call it 'cheap'. I'm really impressed with the look and finish of my new possession. 
Of course, the first thing I did was to replace its browser with the Vivaldi browser. It runs beautifully. And if you have a Pinebook Pro, I recommend you do the same. Why, you ask?
Why I replaced the Pinebook Pro browser 
The distro that ships with the Pinebook Pro comes with a Chromium browser that is ancient and insecure by default. Chromium 72 is basically a security liability at this stage. It needs a serious upgrade if you intend to do any browsing, and with Vivaldi, you can get an upgrade that is instant and great. 
The smart thing to do is use the stable version of Vivaldi. Based on Chromium 78, it has 6 major versions (and numerous minor updates) worth of security fixes. The shipped Chromium also disables a key security feature (the sandbox). Vivaldi does not!
If you are fond of watching Netflix, you will be pleased to know that Vivaldi handles this with aplomb. You can watch your favorite shows and movies smoothly with just a few small tweaks, such as by installing Widevine.
And with the use of a command-line (--use-gl=egl), you can vastly improve the performance, particularly for videos. Either adjust the startup wrapper script to include this or add it to a custom "vivaldi.desktop" file launcher.
We are fans! 
At Vivaldi, we love anything that lets us tinker, tweak things, and helps us test the browser so that we can make life much easier for the end-user. 
Clearly the Pinebook Pro fits the bill. I should also add that Pine64's great products were already a key part of our testing. My colleague Giorgi, another Vivaldi QA, was already using a Pine64 SBC, in his automated test set-up. 
If you are a fan of Pine64 too, take a spin on this incredible new machine with Vivaldi running on it. And remember to recommend Vivaldi to anyone you know who has bought a Pinebook Pro, so they too can browse the web safely and securely. 😊