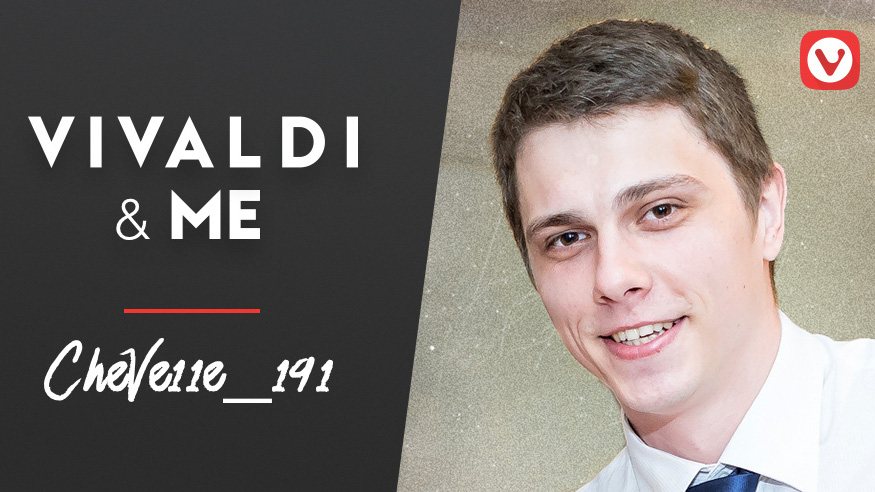 Matúš "CheVe11e_191" Baňas lives in the eastern part of Slovakia in a small village surrounded by hills and forests. He's been interested in technology for as long as he can remember.
"When I got my first computer, I used it mostly to play games, but later I started learning about software and helped others with installing programs, reinstalling systems, buying and selecting new computers."
After high school, Matúš started working. For the past seven years, he's worked in the field of water management, ensuring the supply of drinking water to towns and villages in his region.
Five years ago, he decided to go for Higher education – while still working. He's currently in his final year focusing on security and management with a profile in cybersecurity.
"At the end of my Bachelor degree, I wrote a thesis on cloud security. Today, at the end of what we call Engineer degree in Slovakia, I am writing a thesis on monitoring and security of public Wi-Fi networks."
Had to teach his parents how to use a computer
Matúš says that people in Slovakia are becoming more and more tech-savvy.
"This is especially noticeable in smartphone usage where even older people are getting used to smartphones with touch screens and so on. In the field of computers, this is a bit worse in my view, but technology is moving very fast and if the grandparents don't know something, their grandchildren can help them."

Matúš says that these days it's common for young people in Slovakia to have a mobile phone, a laptop or a computer at home. Therefore they come into contact with technology very early on.
"The middle generation is slowly getting used to technology and learning from the younger generation too. Simply put, if you need something you must adapt and learn. I saw this with my parents. In the past I had to sit at the computer with them and do everything for them, now I just see new stuff in my browsing history."
Picking the right software is important to him
Matúš is very specific about the software he uses.
"To begin with, I look at ratings and reviews. Then I focus on tests if there are any. I often download several programs at once, and I try them one by one. Then I choose the one that suits me the most. I look mainly at functionality, compatibility, appearance. I also place great emphasis on recommendations from my friends or the developers who are behind the program – like Jon von Tetzchner for example."
Music listening, image, and video editing programs are high on his list of favorite software.
"I enjoy listening to music for relaxation and during work. So I'm using AIMP to play music. I very much like its features and capabilities, customizability and a wide range of supported formats, as well as its design. For watching videos, I use a very popular program – VLC. For easy editing of images and screenshots (to report bugs or to ask for new features), I use programs like PicPick and paint.net. These are very simple graphics programs that I like for their simplicity and functionality. And for more advanced photo editing I use the Zoner Photo Studio program. Finally, I'll mention programs for making presentations and videos. I very much like Photodex ProShow for creating presentations, and for editing videos, I use Pinnacle Studio program.
Choosing Vivaldi was a good decision
Matúš first heard about Vivaldi when he was looking for an alternative to the browser he was using.
"The idea that the founder of Opera wanted to continue where Opera had left off, and that he wanted to listen to the users, was very attractive. So I gave Vivaldi a chance, and I believed in Jon. Today I can see that it was a good decision."
But to use a product is one thing, to go all the way and volunteer is another.
"After the release of the first stable version, I noticed that the translation for my language – Slovak, was incomplete. Three more stable releases later, the situation had not changed. Personally, I had to use a different language – Czech, because it was the closest to my language. Eventually, I decided to contact Vivaldi and offered to translate. The next stable version – 1.4 – was translated fully into my language."
Matúš doesn't lack motivation.
"My motivation is a sense that it's now easy and convenient for people from my country to use the browser. If you want to use a product or better control it, you need to understand it. If you don't understand it, many features will be hidden to you or you won't use their full potential. Therefore, it is important to me that people understand and know how to use the browser, and also that Vivaldi is used by more people."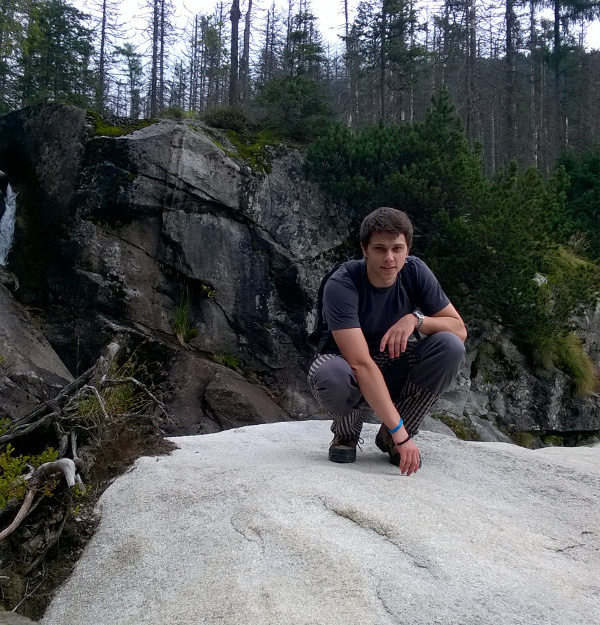 Loves exploring nature in his native Slovakia

When Matúš is not working, studying or translating Vivaldi, he loves spending time with his girlfriend, friends, and family. He also loves exploring his native Slovakia.
"Slovakia has beautiful nature with many mountains and forests. I love and often go to the High Tatras. It's really beautiful there. Everyone who comes to Slovakia should definitely visit the High Tatras. I also like our cities and monuments, such as castles. If you come to Slovakia, don't forget to try some of our national dishes like 'Bryndzové halušky' (potato dumplings with sheep cheese and bacon) or our unique cheeses like 'parenica', 'oštiepok', and 'korbáčik'."
***
Read more about how we localize Vivaldi into several dozen languages.
If you'd like to take part in the translation of Vivaldi into your language, please get in touch with @Shpankov through the forum.