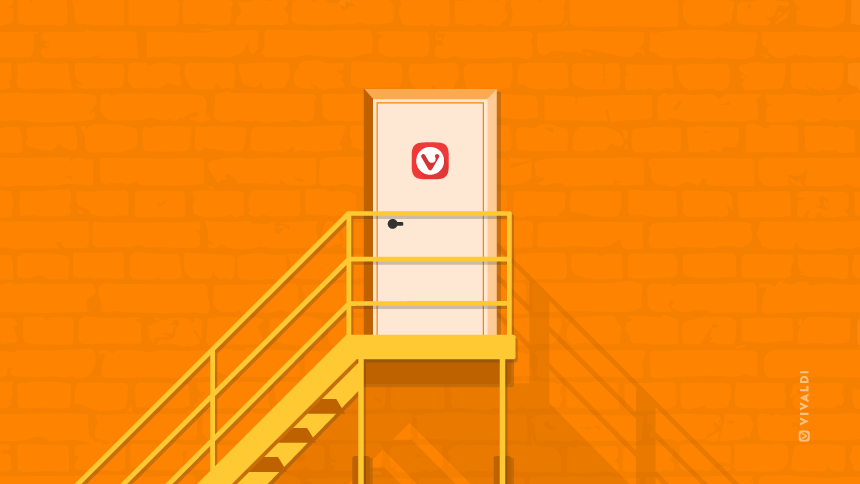 When you start using a new piece of software for the first time, it can be difficult to know where to start, and it's easy to get overwhelmed. It happens to all of us, and it can stop us getting the most out of the tools we have.
To help make your switch to Vivaldi more seamless, I've gone back to when I first moved to Vivaldi and compiled this list to make it easier for newbies to get started.
Step 1: Install Vivaldi
Ok, so this might seem like an obvious first step, but you need to download and install Vivaldi before you do anything else.
Head on over to the downloads page, download the file you need for your device and run the installer to get started.
Step 2: Choose how much Vivaldi you want
One of Vivaldi's biggest strengths as a browser is how customizable it is, so it's no surprise that you get a few choices when you first open the application. One of the first things you need to decide is how many features you want to be enabled from the start.
You can always change things later on – no matter which option you choose, every feature remains available via Settings/Preferences – but this is a nice way to jumpstart your new Vivaldi experience.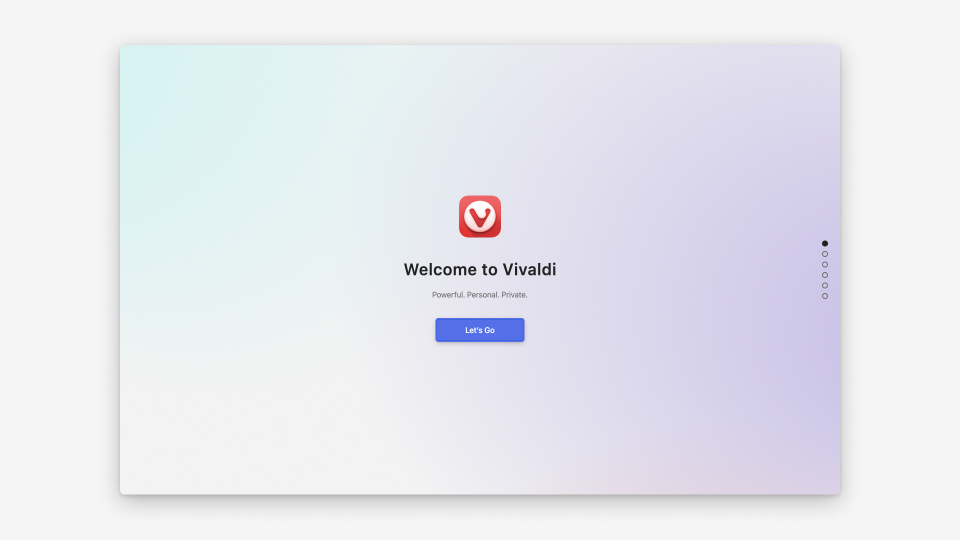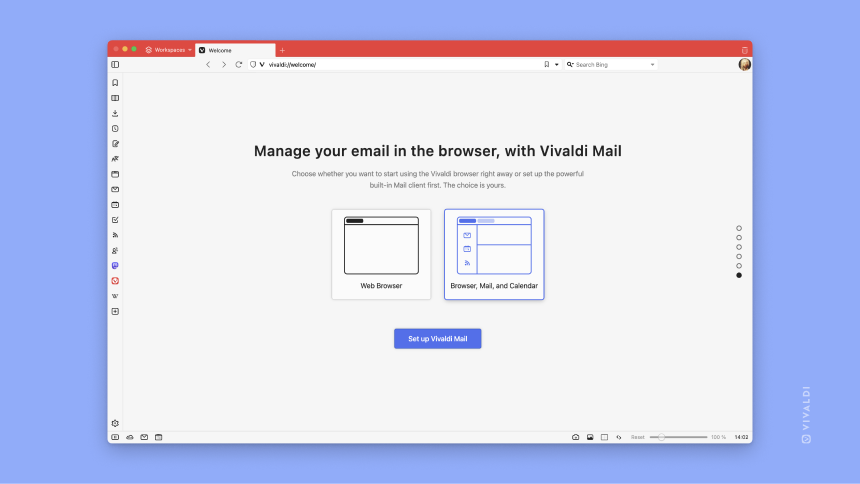 Step 3: Set up your Panels
One of the most powerful features in Vivaldi is the web panels, which make it easy to access your favorite or most used sites without taking up valuable real estate in your tab bar. By getting your panels set up from the get-go, you can save a lot of time while browsing. 
To work out what sites you should save as a panel, ask yourself the following questions:
What sites do I check frequently throughout the day?
What sites do I use to organize my work?
How do I commonly commute with friends and/or colleagues?
The answers to these questions should give you a good list of sites to start with. You'll no doubt add more, or remove some as you go, but this will help you hit the ground running.
Step 4: Add your frequently visited sites as Speed Dials
When you open a new tab, you'll see a Start Page with blocks that link to different websites. These are your Speed Dials, and an ideal place to put bookmarks of sites you will visit frequently.
This will likely be a similar list to the Panels list, just with sites that you don't need open all of the time. This might be bank websites, social media sites you're less active on, news sites, etc. Or, you might prefer using Speed Dials to using Panels – as always with Vivaldi, you can choose whichever approach fits your needs.
Tip: You can easily import bookmarks and settings from other browsers from the File menu
Step 5: Install your extensions
A massive benefit of Vivaldi being built on Chromium is that you can add extensions from the Chrome Web Store to your browser. It would be impossible to guess what extensions would be good for you, but you probably have a good idea already.
When you first switch browsers, it's easy to feel naked without all your tools and gadgets you've installed on your previous browser, so now's the time to get dressed, so to speak.
It's worth mentioning that Vivaldi is unable to verify the quality and safety of different extensions, so be careful when installing, and reading the reviews. Also, be sure to check out our Features page first, because you might find that the functionality you're after is already built in.
Step 6: Set up mail and calendar
Now, when it comes to setting up quick access to your mail and calendar, what you could do is to set up a webmail site as a panel, or save a link to it in your Speed Dial.
A better option is to use the built-in Mail and Calendar functionality within Vivaldi itself (currently in Beta). You can add as many accounts as you want, and it's easy to access them from the Panels bar.
To set this up, you just need to go into your settings, select 'Enable Mail, Calendar and Feeds'; then, add your account in the Mail and Calendar tabs on the left.
Step 7: Automate repetitive tasks with command chains
Once you've got all the essentials set up in your browser, it's time to look into tweaks that can make life even easier for yourself. If you go to the 'Quick Commands' section in the settings, you can set up Command Chains that can automate the boring, repetitive or time-consuming tasks you do while browsing.
This functionality can do a lot, so I'm not going to go into everything you can do with it, but a good way to start is to think about any series of steps or actions you do frequently and go from there.
The one I use the most is my 'Startup' command chain, which I run when I open the browser in the morning. What this command chain does is open the websites I need open, automatically groups the tabs into groups, and hide my panel bar to minimize distractions.
Sure, it might only take me a couple of minutes each morning, but over time it really adds up! So having these steps reduced to a single keyboard command is really helpful.
Step 8: Make it shine
Now that your browser is set up to be a joy to use, the next step is making it a joy to look at.
The themes in Vivaldi are really fun to customize, and if you're stuck for inspiration, there are hundreds of themes available to download from the Vivaldi Themes gallery.
You can change the colors, the background, and so much more in the theme editor, and once you're done you can share your creation with other Vivaldi users.
Bonus step: Tinker, rinse, repeat
Once you have things set up in Vivaldi and start browsing, the real fun begins. Now, you can start to enjoy the full benefits of Vivaldi, by exploring the various features on offer – and trying new features as they are released. With plenty of customizations available, you'll find plenty of ways to tinker, fine-tune and play with your settings to get your Vivaldi just the way you want it.
Is anything missing from this list? Let us know in the comments.