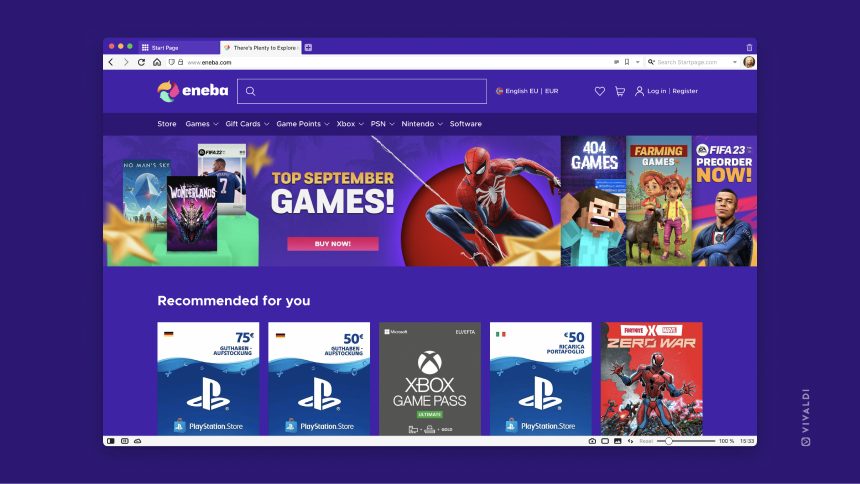 Read this article in Español.
Sometimes it can be difficult to find the right game to play. I'm personally a huge fan of Grand Strategy games, with kingdom management and army tactics. Total War is one of my favorite video game series, especially the Warhammer trilogy. Though it's a very heavy genre, so the occasional break is required.
At that point, I kick back with a good podcast or audiobook, while making my way through the random dungeons of a rogue-lite game. These are games where each defeat means a restart, with random dungeon layouts and items, and with permanent updates between runs. Very replayable games, where no run is alike. My top 5 in no particular order would be Hades, Dead Cells, The Binding of Isaac, Skul the Hero Slayer and Rogue Legacy. But I'm always on the lookout for new ones.
While rogue-lite games often are more affordable, other games like Monster Hunter Rise, which I currently have in high rotation, can put more strain on the wallet. So, I keep an eye out for sales on the internet.
Game time just got better – and cheaper.
Now I can hear you asking, "That's great, Mads, but why are you talking to me about gaming?" Well, for one thing, like me, many Vivaldians are avid gamers. But mainly, it's because, this week, my twin loves of gaming and Vivaldi have merged. Vivaldi has teamed up with Eneba, a video game key storefront, built by gamers for gamers. The plus for you is that you can get a discount on each game you buy.
Here's how to save.
Interested? Just head over to Eneba using our affiliate link and choose a game. Then, during checkout, enter VIVALDI in the "Got discount code?" box.
I should add that we get a small percentage for each purchase when you use our affiliate link. That's right, you can both get cheaper games and support Vivaldi's innovation. A total win-win!
One more thing … game codes are regionally locked. So it's important to select the code for your region. You will find the region for each individual code written in capital, green letters in the listing. For example, were I to shop for Rise's expansion Sunbreak, I'd need to buy a code either saying "GLOBAL" or "EUROPE", since I live here in Norway and have that set as my store location in Steam.
Happy gaming! And if you have any game recommendations, share them in the comments below.