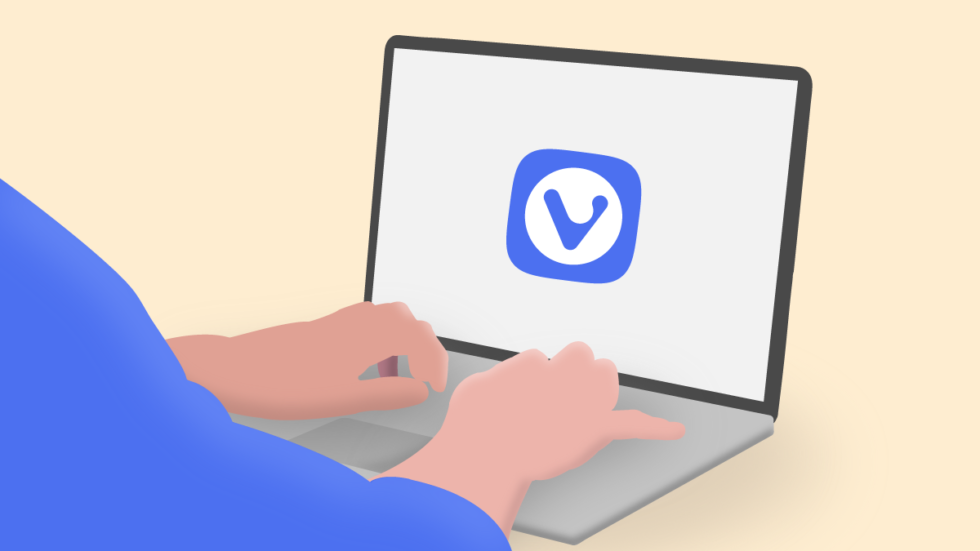 The focus of what we do may be the Vivaldi browser but a big part of building it is engaging with our community. For that, we built the community site vivaldi.net – a place to communicate with you through the forums but also a place where you can share your thoughts through our free and ad-free blogging platform. 
Over the past couple of months, as a designer on the Vivaldi team, I've been working to make our blogging platform really stand out, and I can't wait to share with you what we have improved. 
But, first, you'll notice that the home page of the community site has been redesigned. We're giving more prominence to our localized communities, blog categories, and top forum discussions. We've also changed the community color and moved away from the browser red to make it easier for you to see the difference between the community sites and the browser site.
I'm hoping that this page will become your launchpad into what's happening in the community.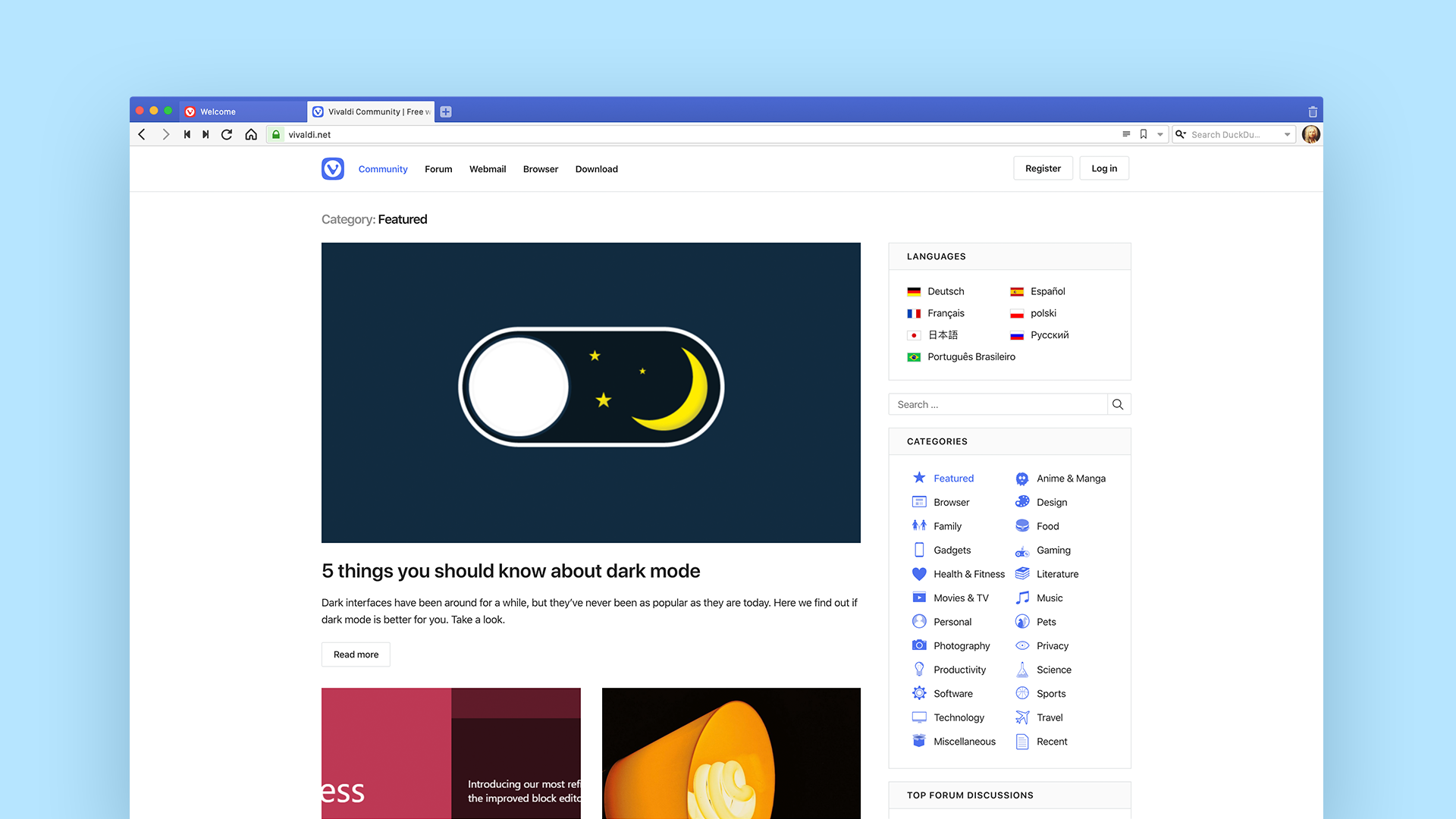 Create more visual and personalized blogs 
And now to the blogging platform.
This update brings you the ability to make your posts more visual and fun right out of the box. Here's how: 
✔️ We've added three brand new and highly customizable themes (dark, light, colored) with different layouts that share the same core functionality, fonts, and colors. 
✔️ We've incorporated the Gutenberg WordPress Editor. It lets you easily add different content blocks for text, headings, images, lists, videos, tables, and lots more.
✔️ We've made sure the new themes have full support for the Gutenberg WordPress Editor. The best part is that you can see the result directly in the editor, before publishing, so you can play around until you get it just right.
✔️ We've added the possibility to add full-width cover images – a super-easy way to make your page stand out. We recommend the static background position. It is also possible to add colored overlays.
✔️ We've made it possible to create wide galleries just like in this post I put together on vivaldi.net. Click the images in the gallery to open a lightbox and view them one at a time. I've picked the images from Unsplash – a great source of royalty-free images for your blog. We've added the Unsplash plugin to make it easier for you to add images directly in the post editor.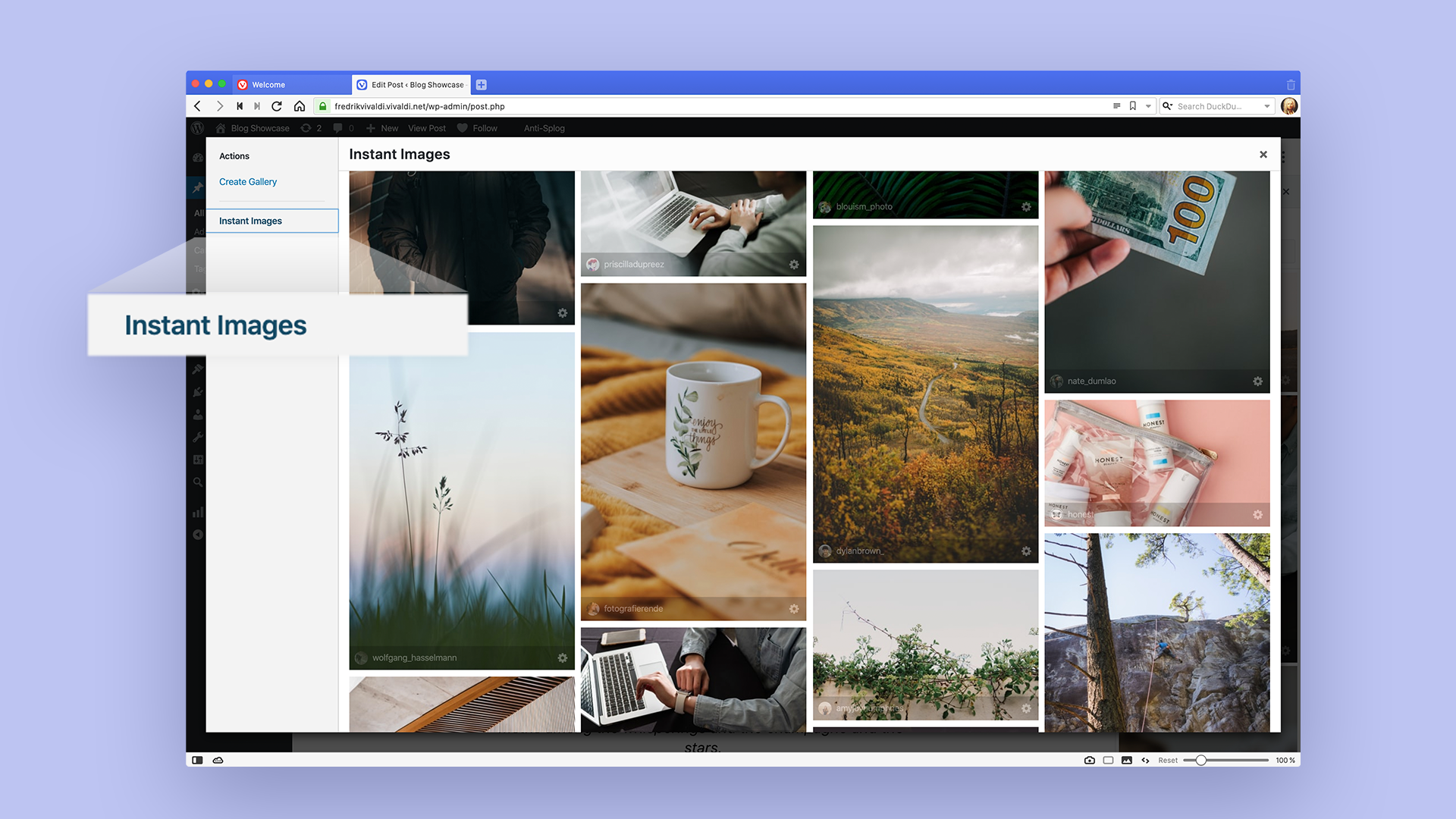 More updates to the blogging platform 
We've dug deep to make your blogs not only more visual but also easier to discover. 
✔️ We've improved the ability to search and find blogs. We now have over 20 default categories making it much more simple to find posts on similar topics. We've also improved the search function and made the navigation between posts better all around. 
✔️ We've improved social media sharing. You'll notice quite a few new social media sharing buttons and icons showing social media profiles. 
✔️ We've replaced the SEO plugin with a much more configurable one. Note that this plugin was developed by a member of the Vivaldi discord group, so a true community effort!
✔️ We've made the blogs more mobile-friendly and you'll now be able to read or work on them on the go.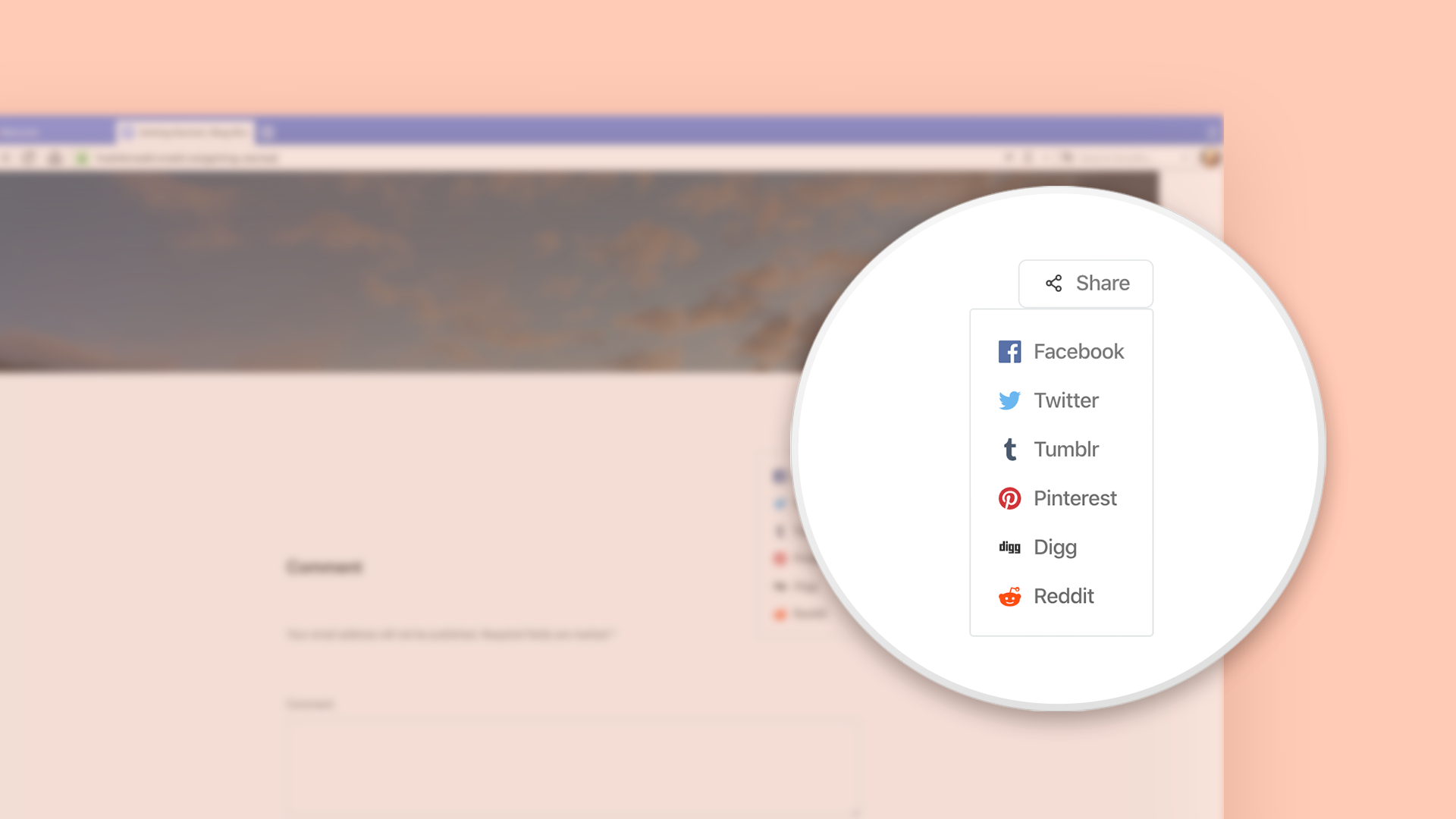 How to create a blog on vivaldi.net
If you're already a blogger on another platform, you might be tempted to give vivaldi.net a try. And there's no better time for this. Importing blogs to Vivaldi's blogging platform is straightforward and fast. 
To get started, create a Vivaldi Account or login, and click on your username in the top right corner of the screen. Open the menu and select "My Blog" to set up your new blog (with a custom vivaldi.net subdomain). It takes a few clicks to get going. 
* * *
Want to know more about our blogging platform and the latest update? Read the review by one of the community's most inspiring bloggers @lonm. And make sure you explore on your own – there's more to this update than I've been able to pack into this blog post.