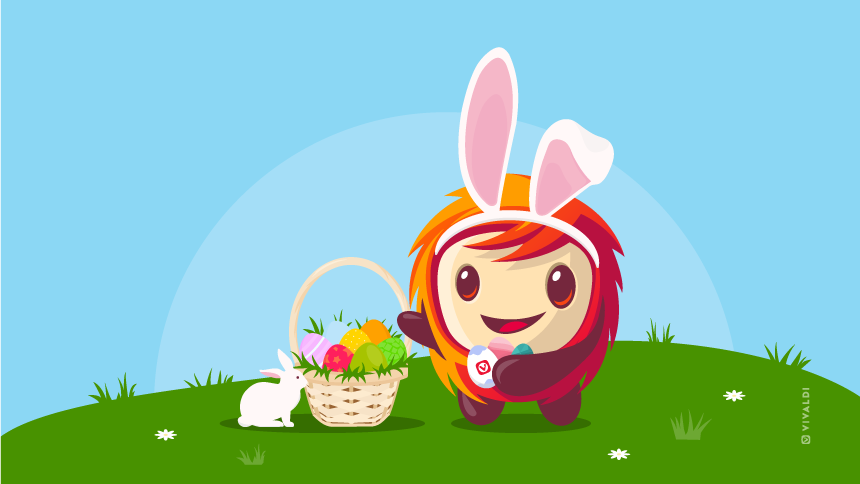 Easter signals spring in Oslo. So it's always a special time of year for renewal, reflection, and new beginnings. And for many Norwegians it just so happens to be peak vacation time, a chance to squeeze in the last ski session of the season or to head southward to soak up some extra sun.
But we're a playful team at Vivaldi – even if we are a little too late for April Fool's this year – so before we disappear for a few days, we wanted to leave some fun behind.
In the past we've added Easter eggs to the browser. But we've been really busy packing other goodies into the browser (stay tuned!). So, this Easter we've passed responsibility to our loyal mascot, Tony, to sprinkle some silliness around here.
And he informs us that he's hidden himself somewhere on Vivaldi.com as an Easter surprise.
Our favorite, little lava ball is pretty good at hiding things – and hiding in general – but we're sure you'll be able to track him down. No shiny prizes this time, but we hope it will raise a smile. And we'll be back after Easter with something extra special for you.

Let us know in the comments as soon as you spot him!
Happy hunting!