Game on! Vivaldi launches a powerful new version. Ready to play?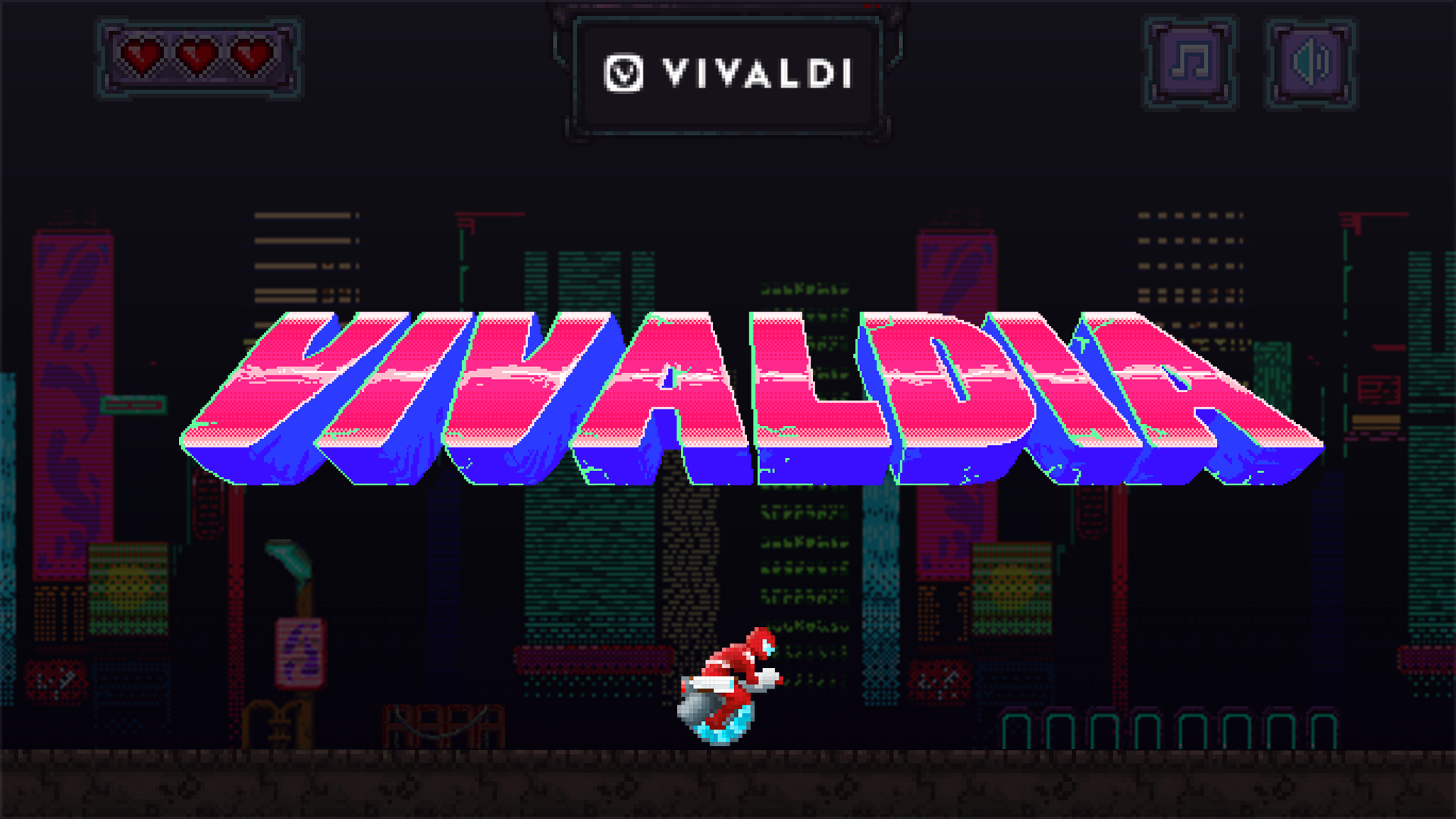 Ready for some fun?
Play Vivaldia, a real 80s-style arcade game integrated in Vivaldi browser.
Play offline and online. With gamepad support. Also available on Vivaldi on Android.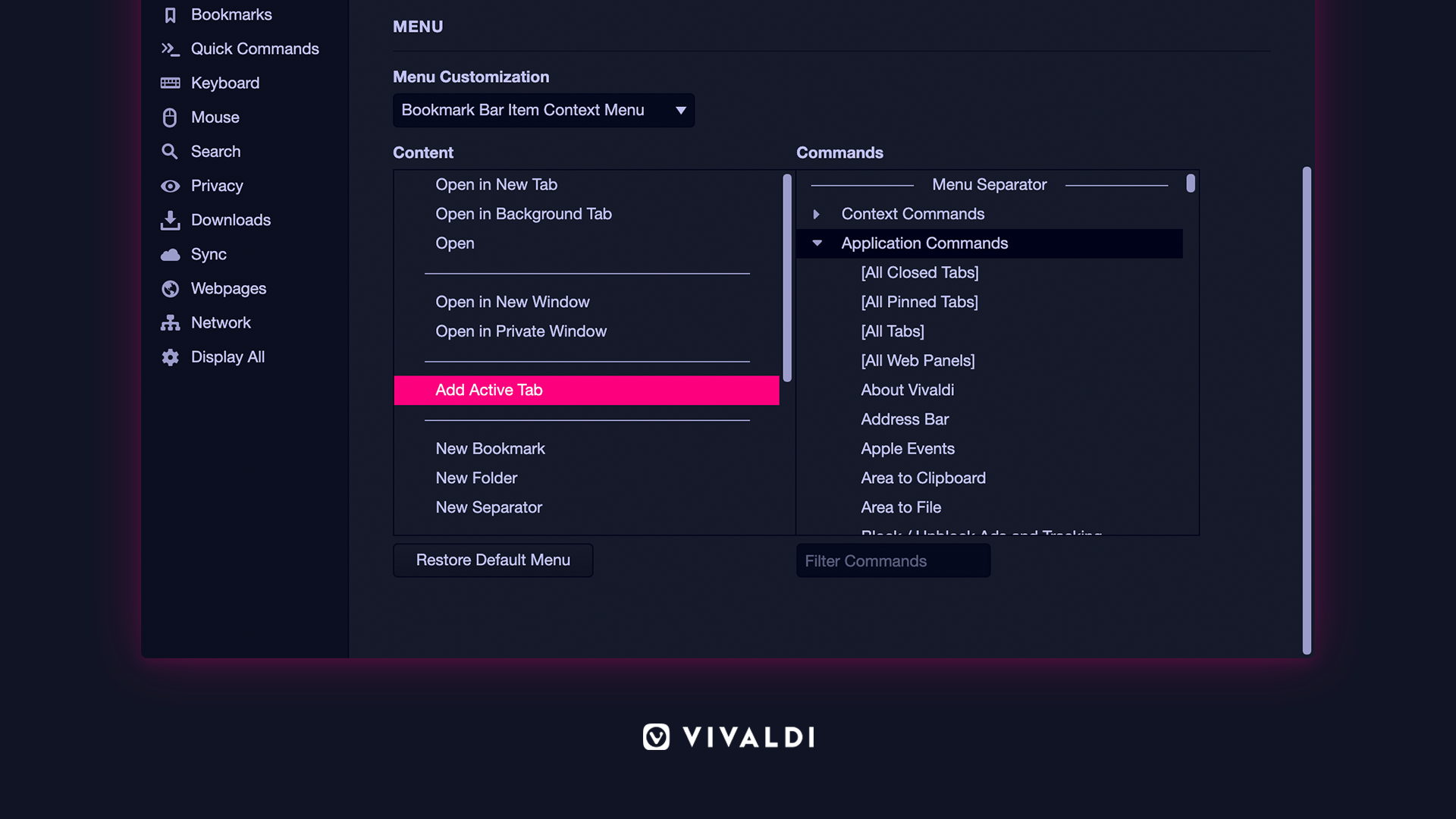 Configure context menus, add custom links
You asked, we implemented! You can now rearrange, add or remove actions in the context menus (right-click menus) to tailor to your browsing needs.
Add custom entries to the context menus, e.g. add any preferred site via an "Open link" command.
Start customizing now by heading to Settings > Appearance > Menu.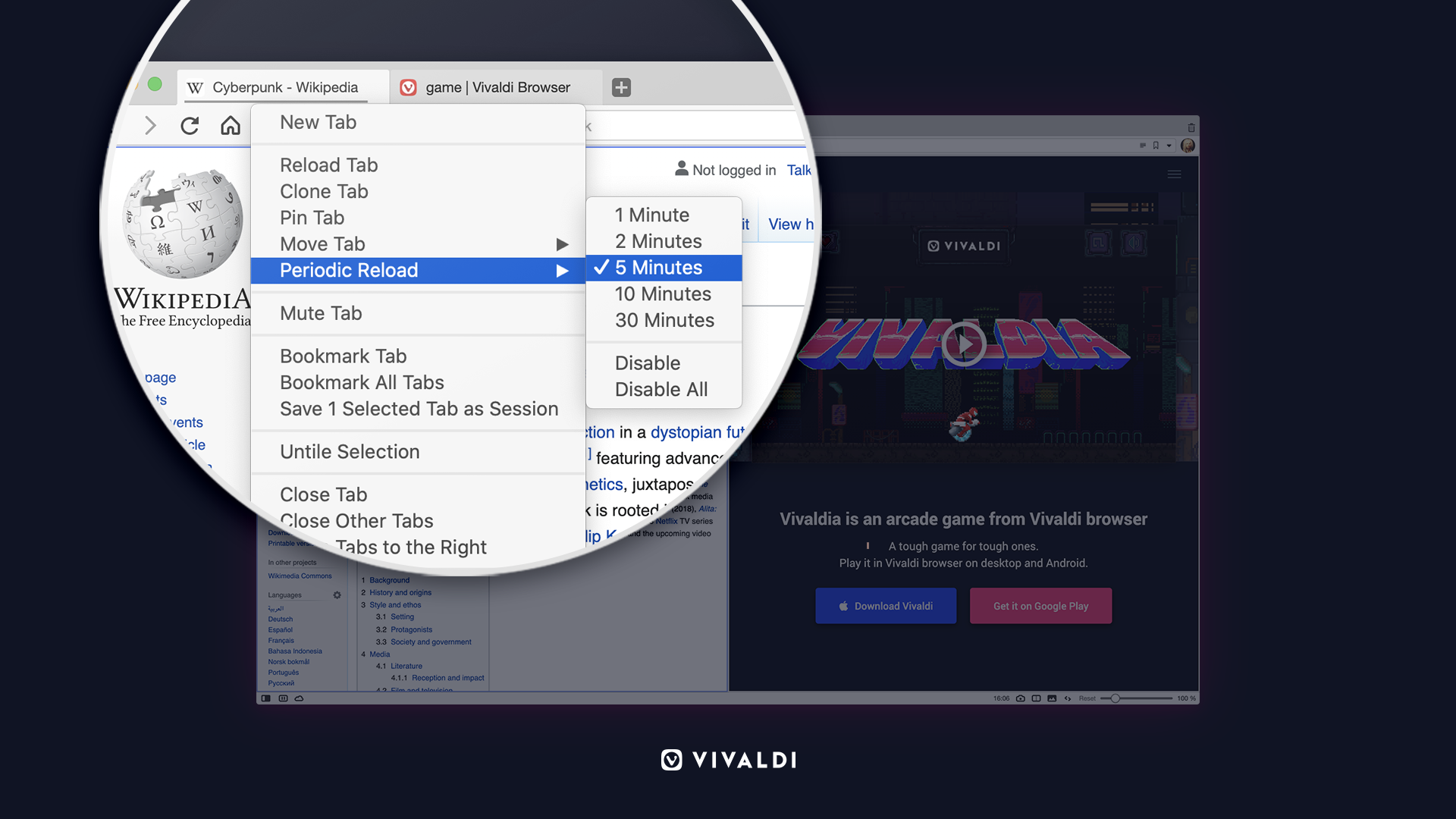 Set websites to periodic reloading
Ensure you are on the latest version of a website by activating Periodic Reload.
To try it: Right-click on a Tab, select "Periodic Reload of Tab" and choose from available reload intervals.