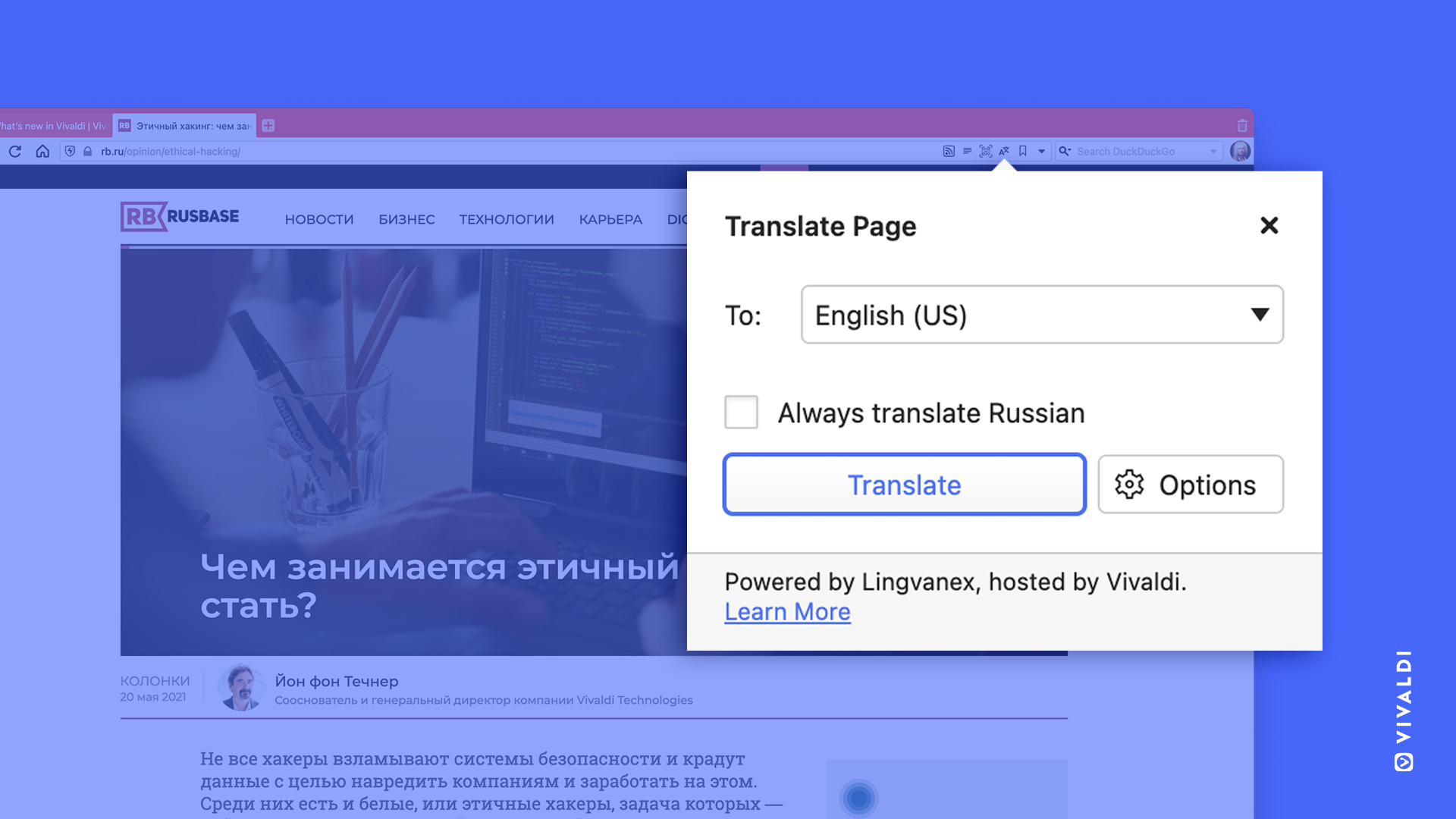 Translate web pages fast and privately
The internet just got bigger! You're no longer limited to browsing websites in the languages you speak.

With Vivaldi Translate, powered by Lingvanex, translate web pages with just one click… or even less, after you've adjusted your preferences. 😉
Manage translations from the

Translate Page button on the right side of the Address Field.
Oh yes! Translate pages privately on Vivaldi on Android. Not many browsers offer you this. ✌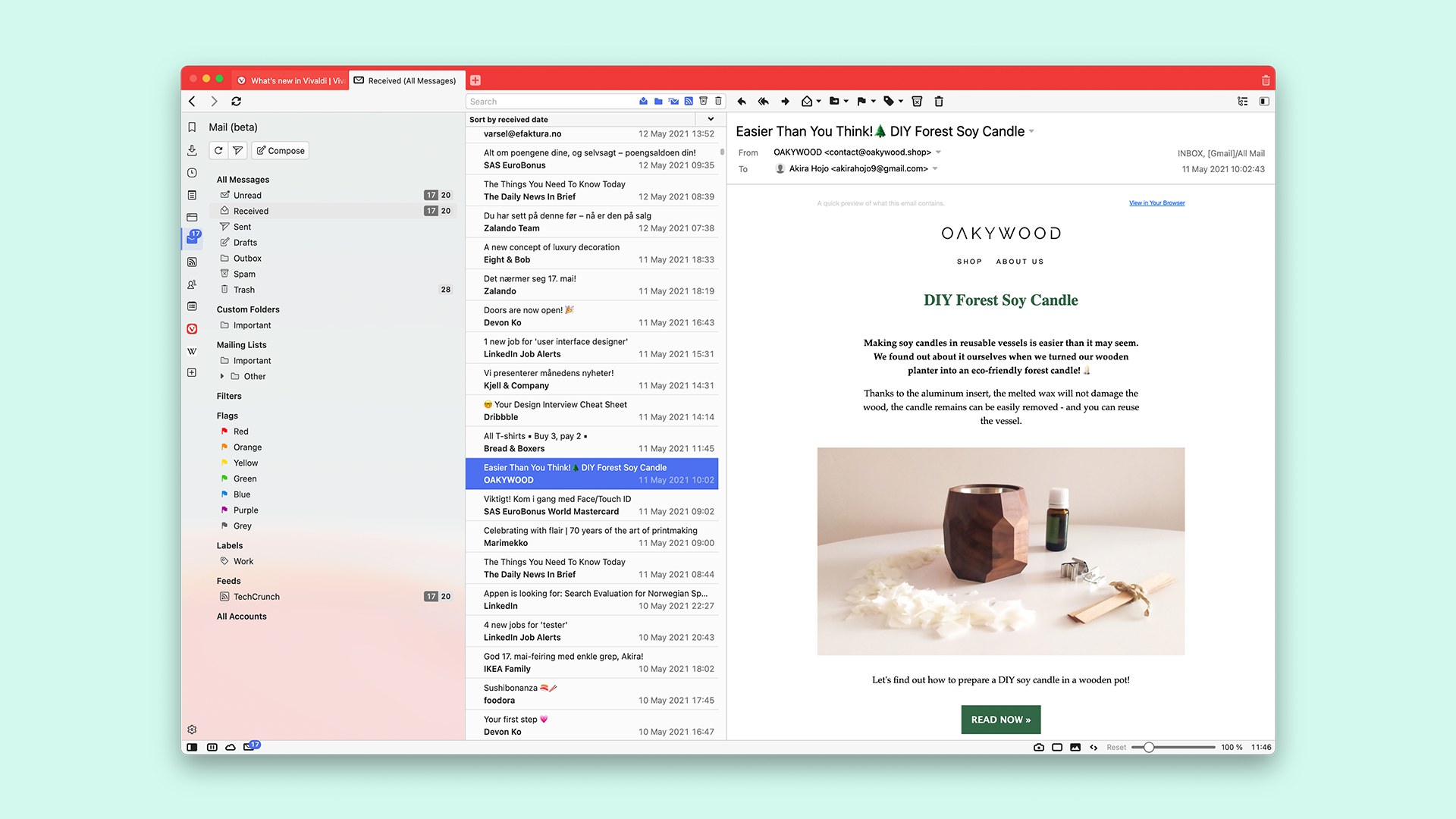 You've got (Vivaldi)mail! 📧
Vivaldi Mail Beta, your ultimate mailbox is here. 👯‍♀️ Access all your mail from one place, in the browser's Mail Panel.
The mail client helps you get the better of your inbox, no matter how many accounts or emails you have.
Go ahead and add any mail account to Vivaldi Mail. Incredible.😊
There's a lot more, including a tabbed interface. Quickly switch between multiple emails with ease.🙌
Enable Mail, Calendar, and Feeds from Settings > General > Productivity Features.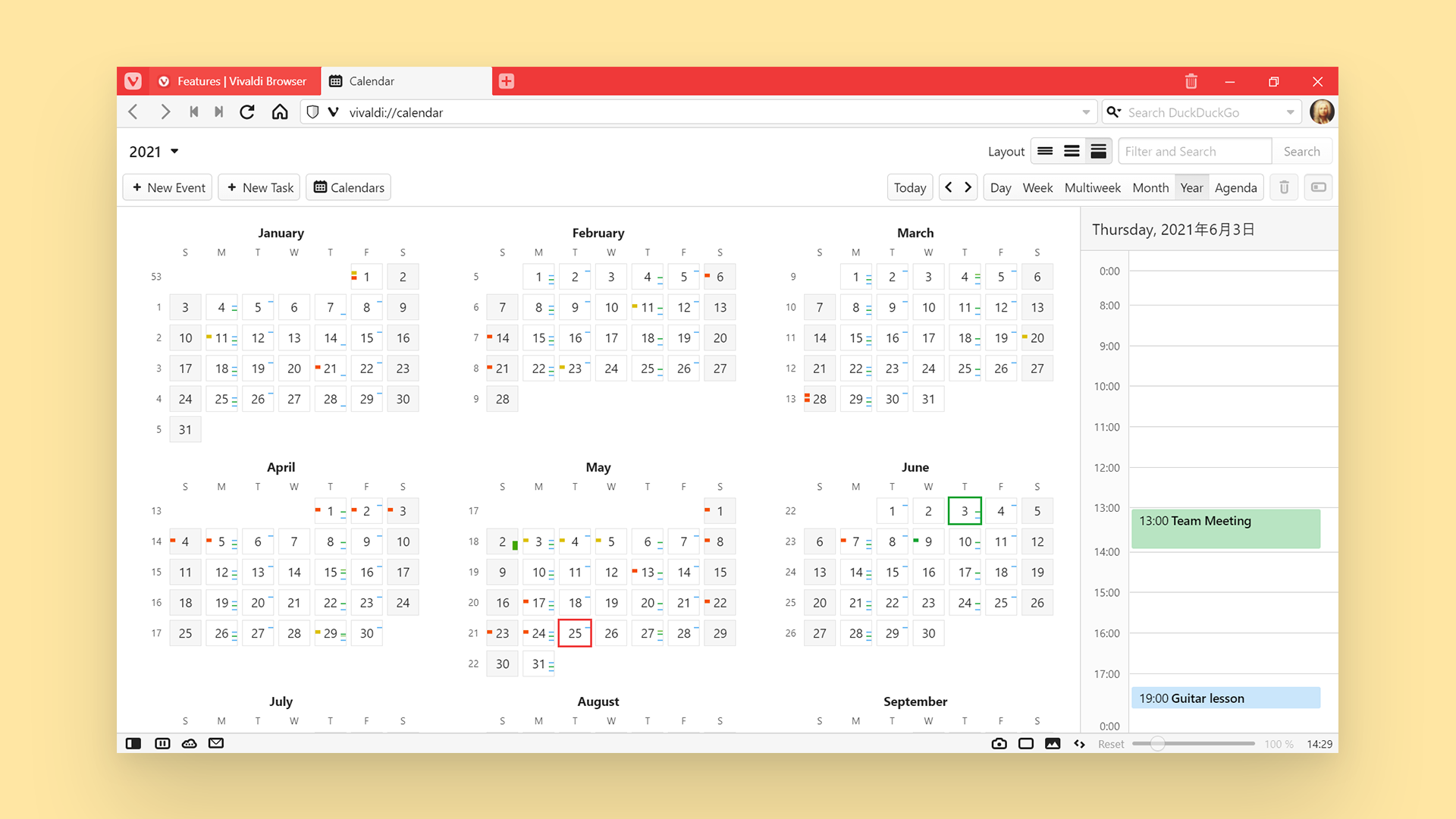 Mark your calendars! 📅
Simple, yet powerful. And super customizable! Vivaldi Calendar supports both local and shared calendars.
Get a full view of your events like never before, and manage your schedule flawlessly.👍
And you no longer need to trade access to your events and task details with any data-collecting company. Your privacy, our priority. 😍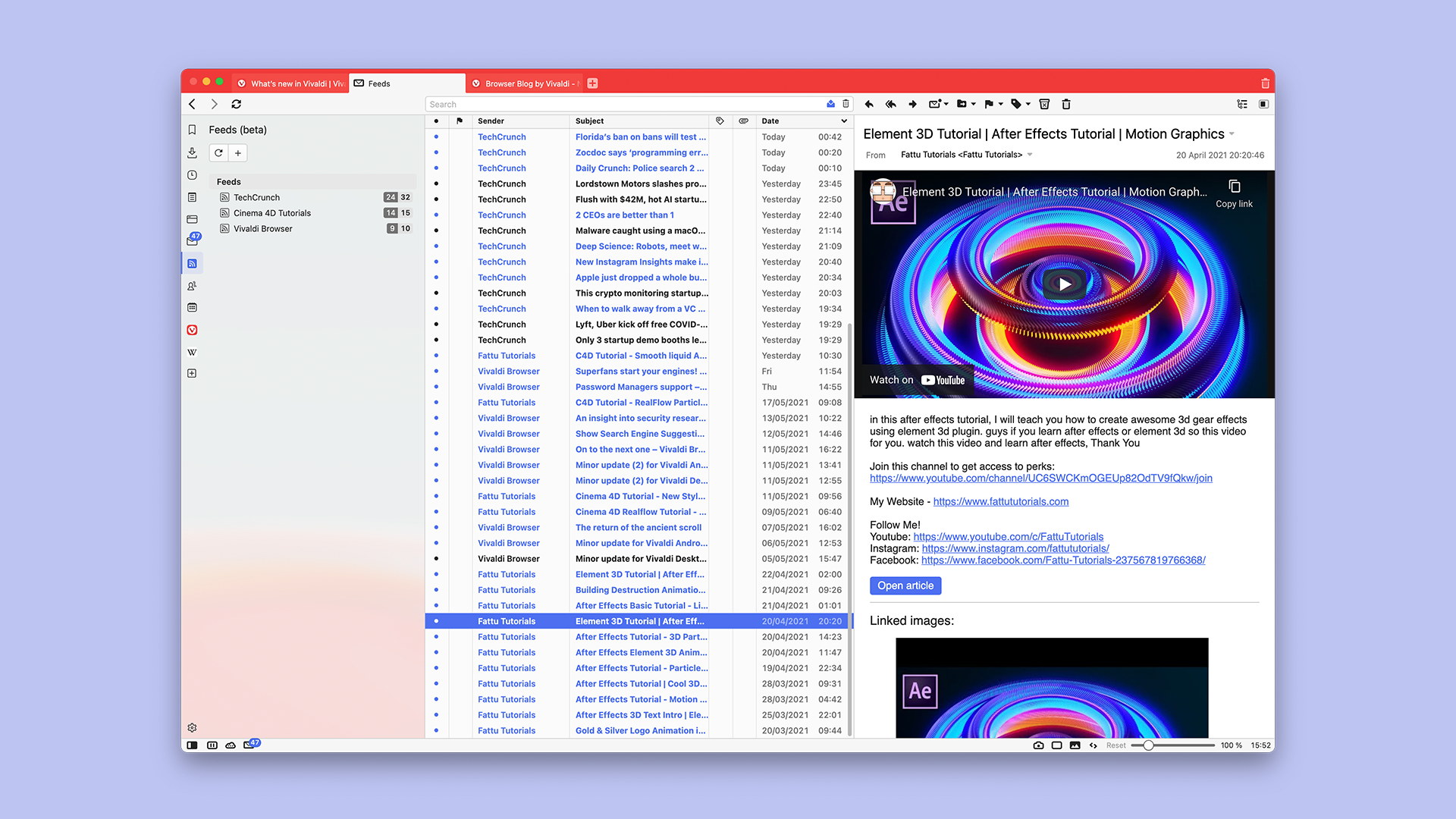 Subscribe to your favorite feeds
It's high time! Don't let others decide what you see. Curate your own news feeds.

With Vivaldi Feed Reader Beta, subscribe to blogs, news sites, podcasts, YouTube channels and so much more.
Click on the

Feeds button on the right side of the Address Field to subscribe to your favorites.
How much browser do you want?
This is fun! 🎉Using Vivaldi for the first time? You choose the path to your perfect browser with three different layouts:
Essentials when you believe less is more but still want the privacy features.
Classic for a balanced mix of privacy and productivity features.
Fully loaded to get the complete Vivaldi experience.👏
All Vivaldi features are still available, no matter which option you choose. Fine-tune the browser in Settings (Ctrl+F12 / ⌘ ,).