Vivaldi browser crumbles cookie dialogs, raises the bar on privacy and design.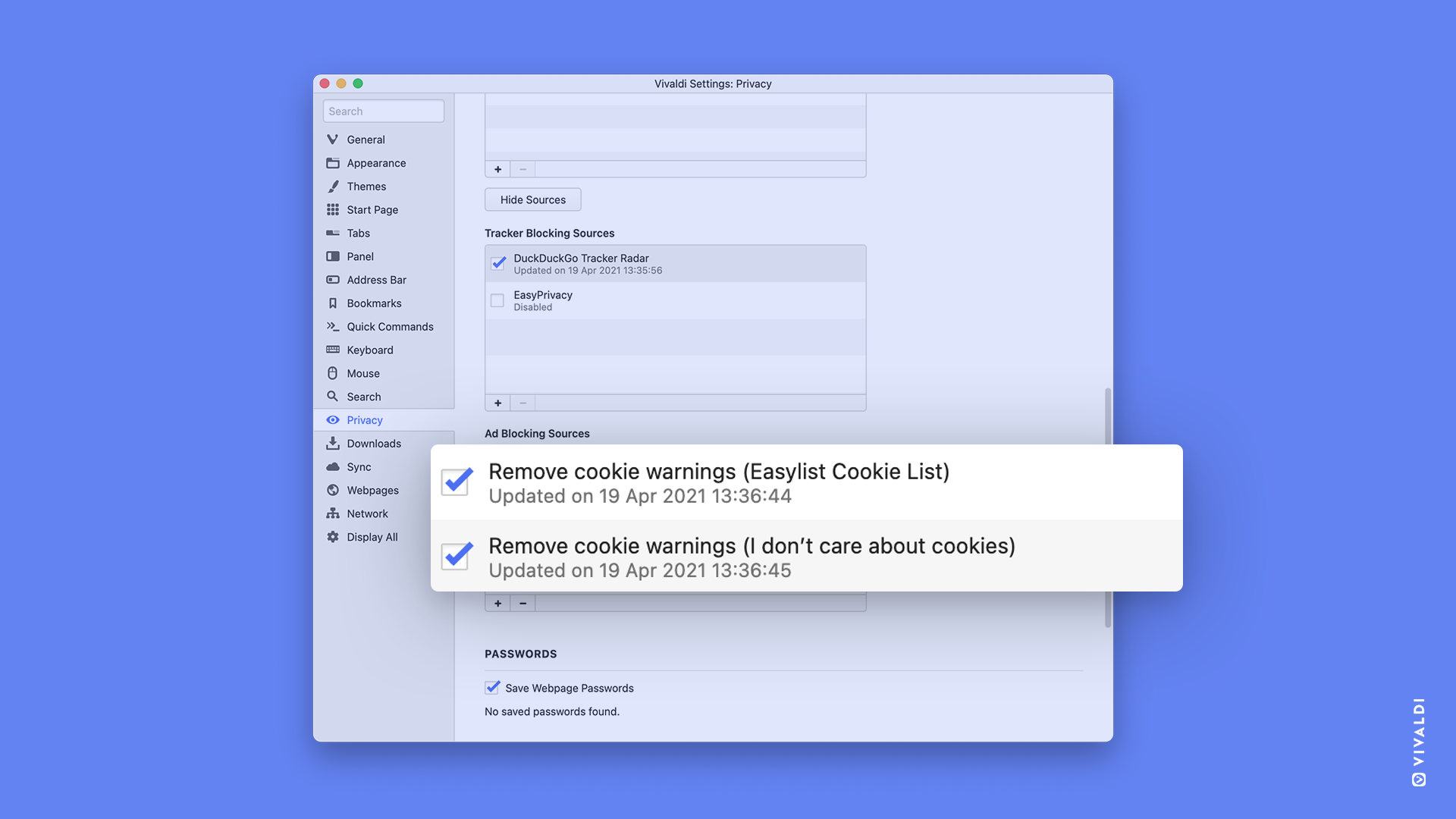 The Cookie Crumbler
No extension. But built-in! 🍪
Block cookie dialogs and banners that will help save time and unnecessary clicks, so that you can get on with what you came for – browsing.

Just enable "Remove cookie warnings" lists in Ad Blocker Sources.
Privacy is paramount
As Google's FLoC technology has privacy risks, the FLoC component is disabled in Vivaldi.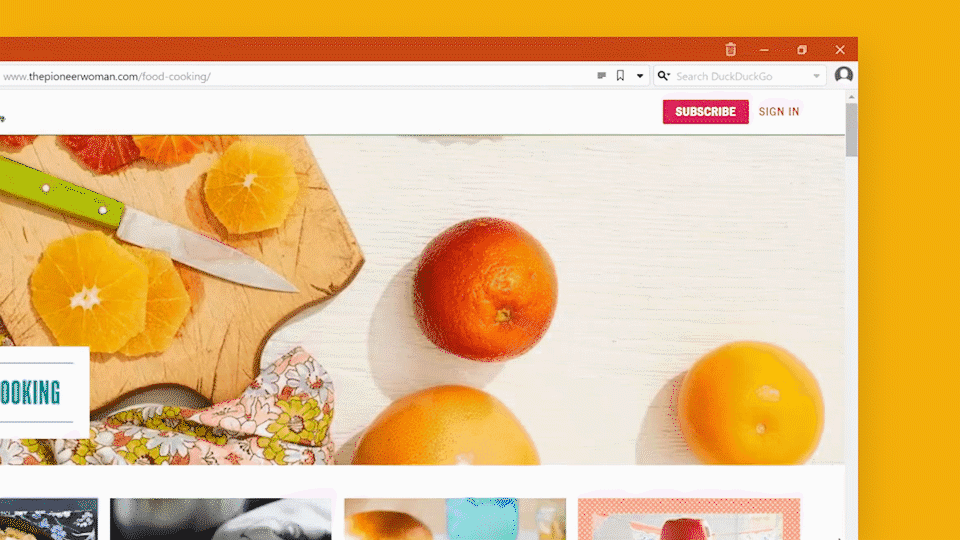 Rediscover the magic of Bookmarks
Press CTRL/CMD + D to bookmark any site instantly. No need to open the dialog at all.
Or, create a new bookmark folder, search an existing one, and even filter between regular bookmark folders and speed dials folders right in the 'Add Bookmark' dialog.🥰
Quick. Powerful. Easy.