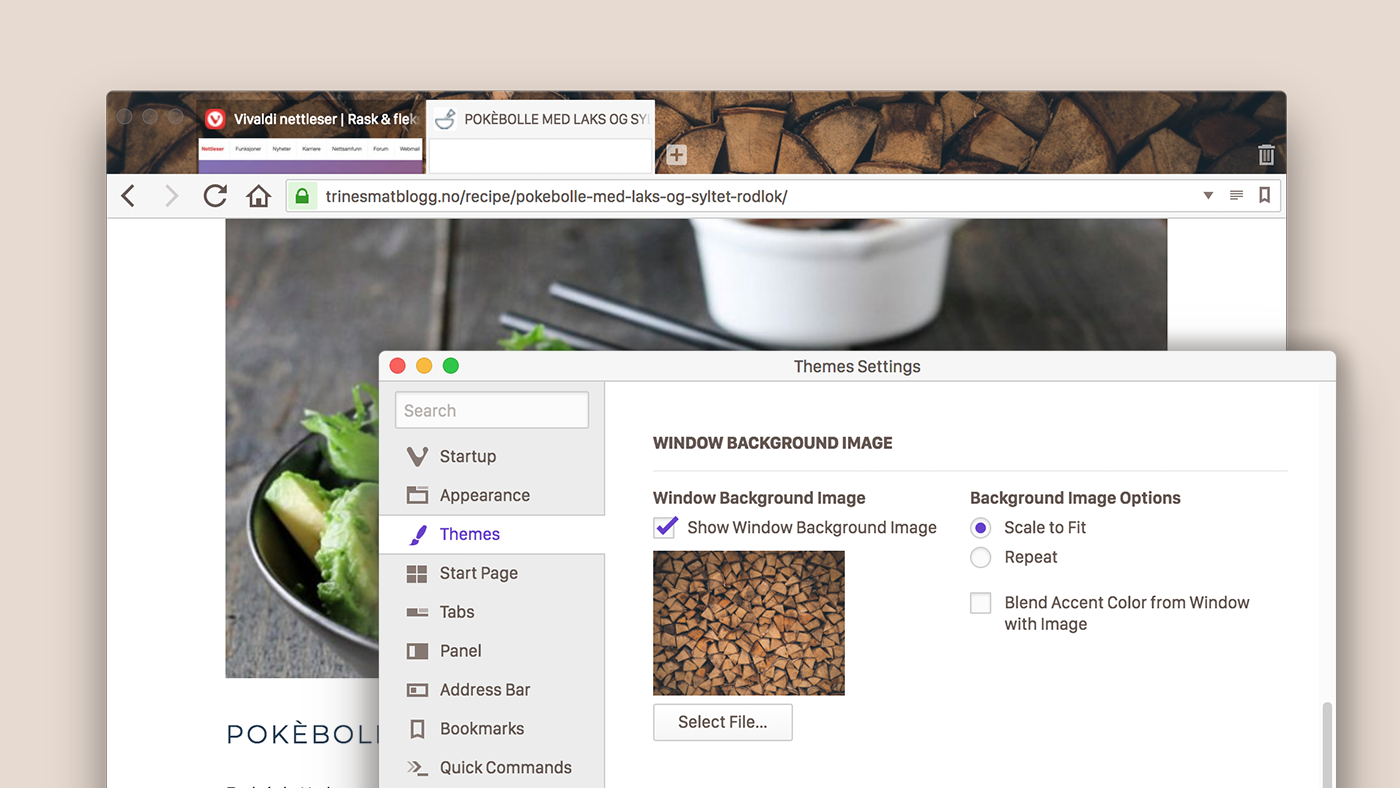 In this snapshot, we add more customization options for you. Going into Settings, and then Themes you'll see the new feature below your list of themes. For now, we have a simple repeating pattern as the preset, but we'll add more in the future. You can add any image you like by clicking the "Select File…" button. We suggest textures, patterns or images without too much "visual noise". Experiment and find something you like!
With the default pattern, using a theme like 'Redmond' combined with 'Blend Accent Color from Window with Image' really makes this feature shine, as the pattern will blend on top of the Accent color, making it a more seamless experience.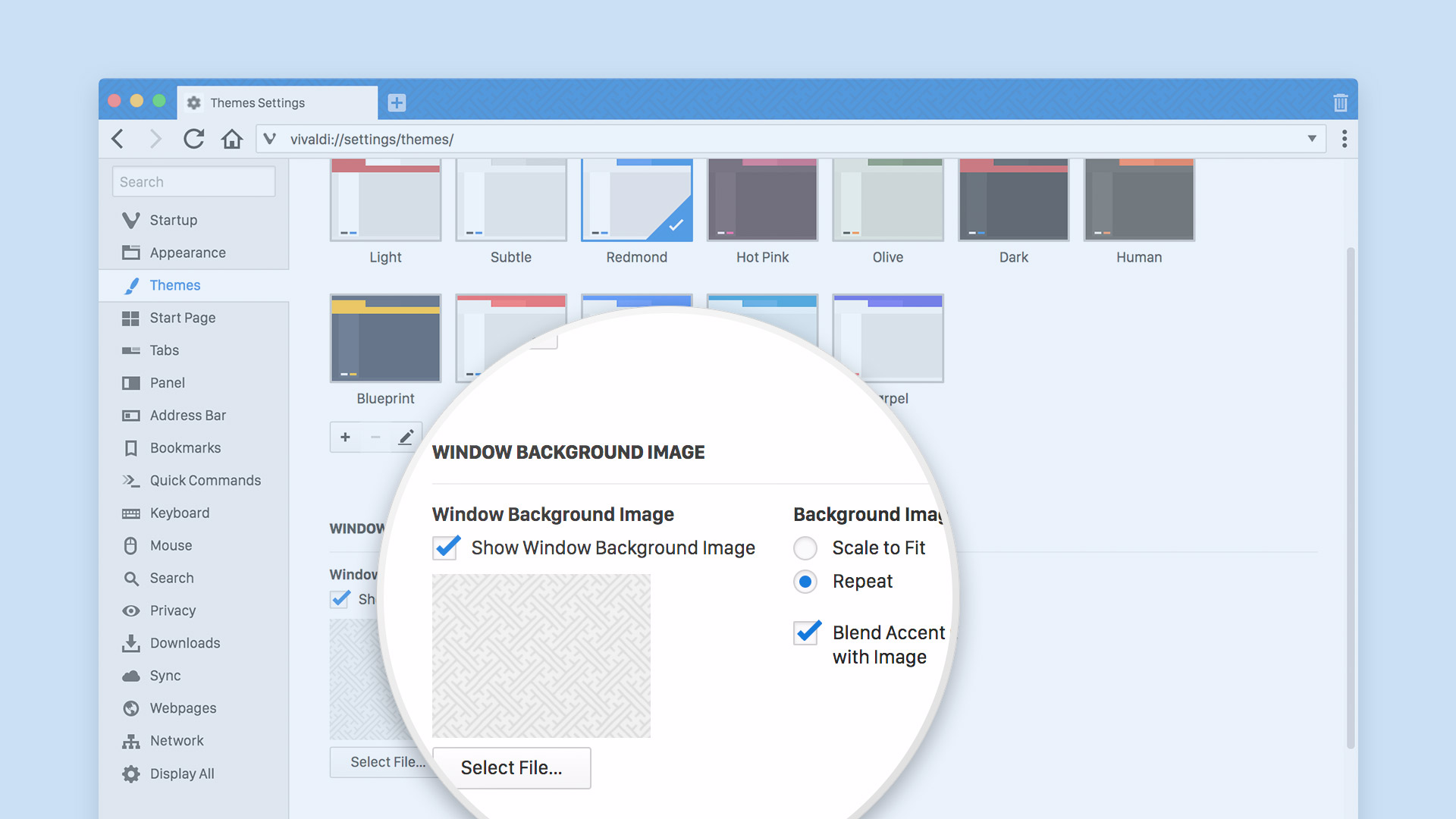 One of the feedback we got was about our built-in Capture function. It did not allow your last selected option to persist after restarting the browser. We realized it can be annoying for those who use Capture often.
Now we've gotten rid of that extra click and have made this functionality even more efficient for you.
Thank you for bringing forward such areas of improvements. They help us to get that extra sheen to the product. Keep them coming!
Always keen to get your feedback, so please let us know what you think.
Download (1.15.1104.3)
Changelog
[New Feature] Add possibility of having an image as window background VB-36937
[New Feature] Capture setting in Status Bar menu should persist after browser restart VB-37626
[Regression] Continue of Download after warning blocks tab creation and UI VB-34790
[Regression] Disabling address auto-complete disables address field drop-down menu VB-36848
[Regression] Downloading large files from mega.nz crashes Vivaldi VB-36537
[Regression] Pinned tab from normal window opens in incognito window VB-35197
[Regression] Some pages never stop loading when webRequest extensions are installed VB-37486
[Regression] Using the 'vimium' extension, Vivaldi crashes when opening a new tab VB-37375
[Download] Download panel uses incorrect date format VB-28395
[Quick Commands] Make Alt + up / down jump to next / previous section VB-37005
[Search Engines] Unchecking private search engine does nothing VB-37671
[Tabs] Pinned tabs are lost on multi windows/monitors scenarios VB-18997
[Theme] When schedule is changed, set theme to schedule VB-36392
[Window size] New window sizing VB-33735
Internal url shown on status bar VB-37639
Handle beforeunload events on tab close in the UI VB-3984
Updated Chromium to 64.0.3282.170