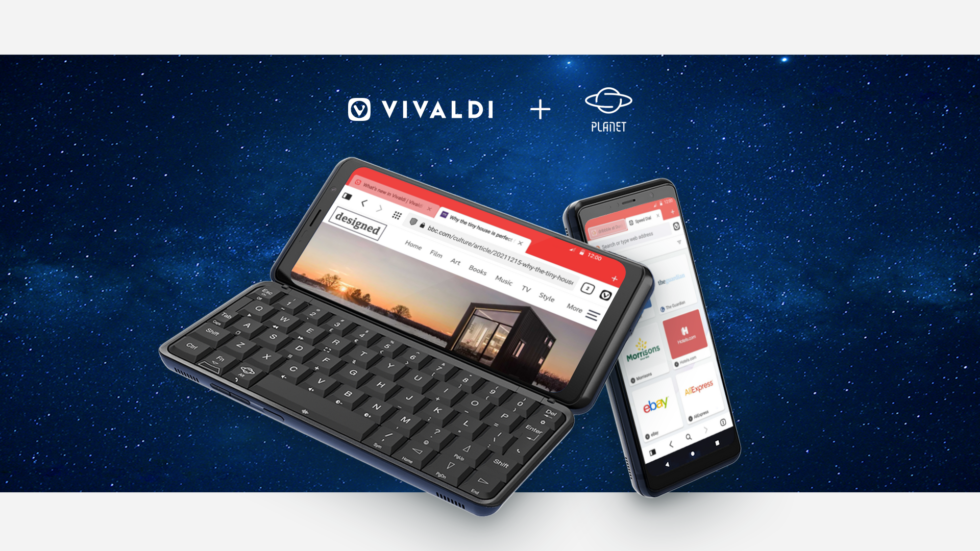 Read this article in Deutsch, Español.
Hot on the heels of being the first browser on Android Automotive, we now arrive on the Astro Slide 5G phone, created by UK-based Planet Computers. The device, shipped with Vivaldi, is being showcased at CES 2022 in Las Vegas.
We have designed Vivaldi on Android to be as unique as the person using it: You.
With a host of unique, built-in features to choose from, you can now savor a fun and flexible browsing experience on the Astro Slide 5G anywhere you go.
Astro Slide 5G with Vivaldi: The keyboard lives!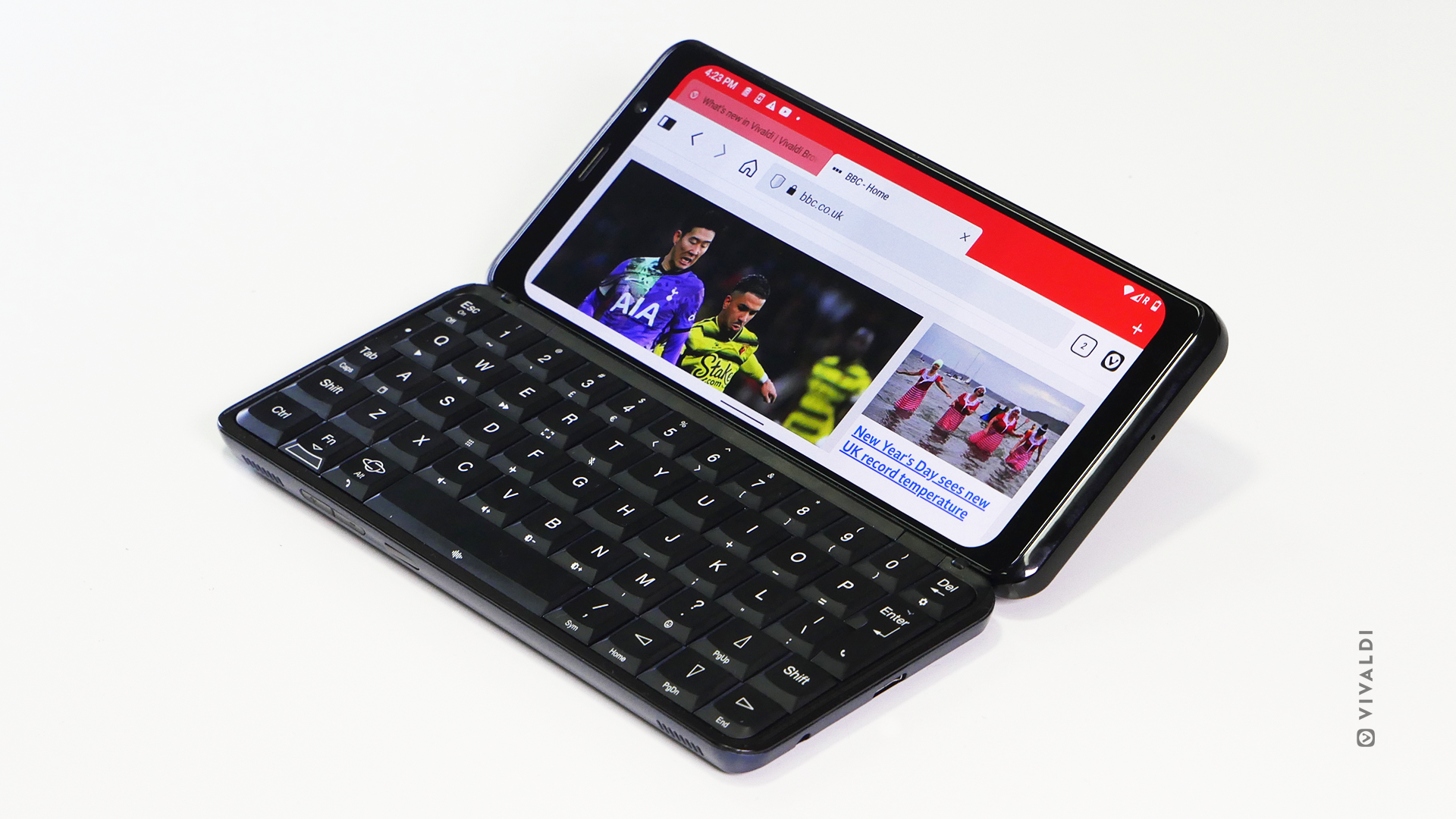 Just like Vivaldi, Astro Slide enables you to multi-task between work, entertainment, and web browsing all day. Its backlit keyboard lets you type to your heart's content while on the move.
This phone with a keyboard works as both a standard slab-style device and as a mini laptop. The Astro Slide uses a MediaTek Dimensity 800 chipset. It has 8GB RAM, 128GB storage, a 4,000mAh battery, and Wi-Fi 5. On the back, there's a 48-megapixel camera; on the front is a 13-megapixel one. The latter can be used for managing video conferencing and selfies, which look great on the AMOLED color FHD+ display, protected by Gorilla glass.
Now, with Vivaldi pre-installed, you can elevate your precision and execution while browsing on a phone. The top spot hunt in browsers is over.
Many of you think surfing on your mobile phone is often anything but efficient. We believe the opposite. Like Planet Computers, we want people to accomplish their tasks efficiently, without hardware and software limitations, which is why Vivaldi's browser is an ideal match for Astro Slide.
Vivaldi and Astro Slide pair well.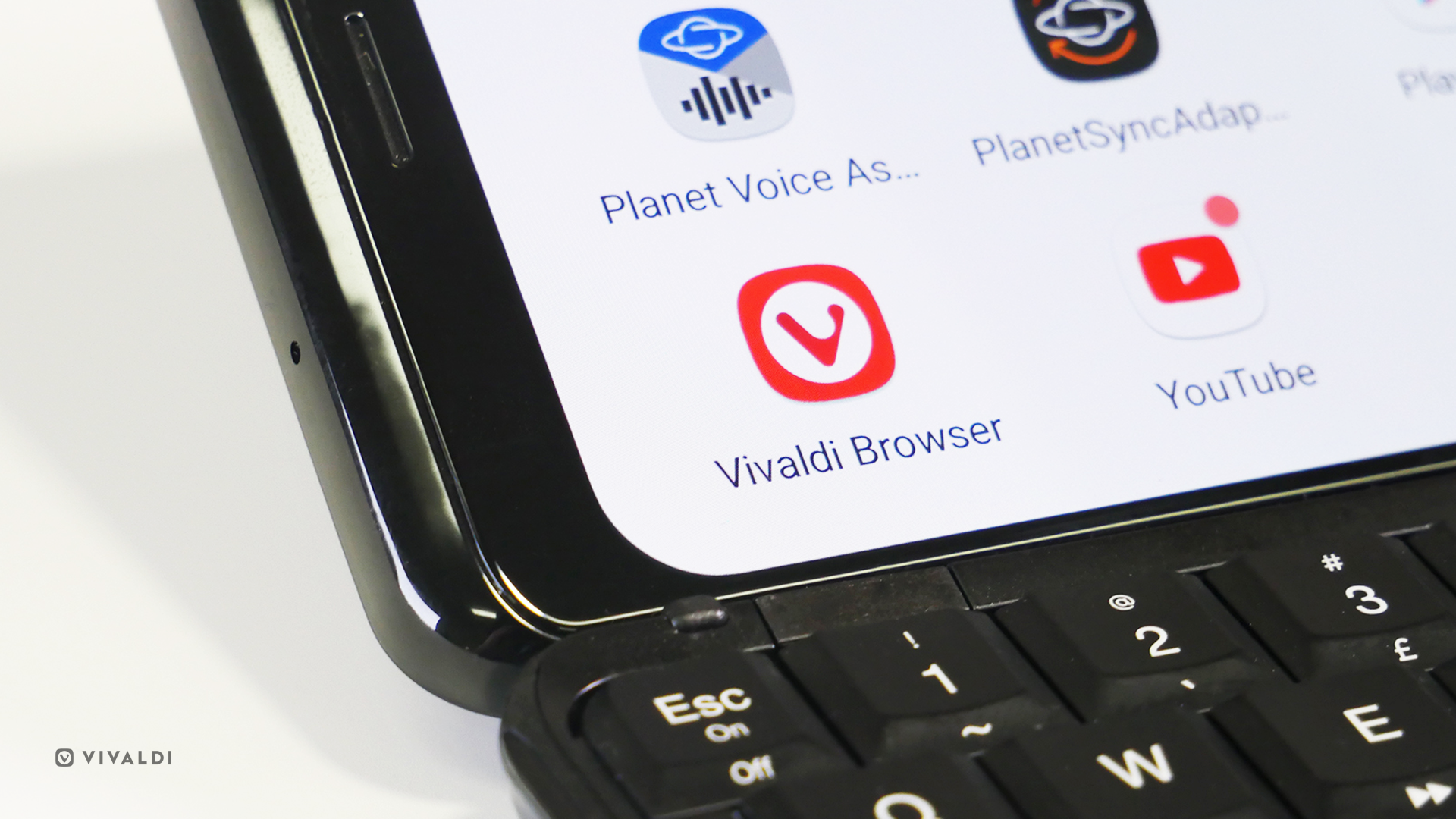 Armed with full-fledged features and customizable options, Vivaldi teams up with this mobile device to deliver the ultimate competitive edge. All without sacrificing your privacy.
Keep unwanted ads away: In place of ads and trackers, enjoy privacy and speed. Off by default, you can enable the built-in Tracker and Ad blocker through the shield icon in the left end of the Address field or head to Vivaldi Settings.
Translate with Vivaldi Translate: This built-in, privacy-friendly translation feature, powered by Lingvanex and the servers hosted by Vivaldi, keeps your translations out of the reach of companies that collect your data.
Sync your data, seamlessly and safely: Browsing data can be synced securely between installations of Vivaldi on other devices with our end-to-end encryption. No third-party servers – Vivaldi stores Sync data on its own servers in Iceland.
Take notes on the go: Create notes as you browse and sync them between devices with the built-in Notes feature. Unique to Vivaldi, Notes help you do more – faster.
Snap screenshots: With this unique browser feature, you can capture, save and share a full-page screenshot of any website, or just a selection of the area visible on your screen.
Search and switch engines on the fly: Switch from one search engine instantly in the Address Bar using nicknames – another unique feature.
Customize the user interface: With a first-of-its-kind user interface, the go-to tools (including Panels, Speed Dials, Notes, and Capture) are within easy reach. In most browsers, it's difficult to keep track of many open tabs. But in Vivaldi, you can view the tabs that are open and also switch between them easily. The elegant configurable desktop-style Tab Bar is integrated into the UI by default. The width of a tab is calculated dynamically.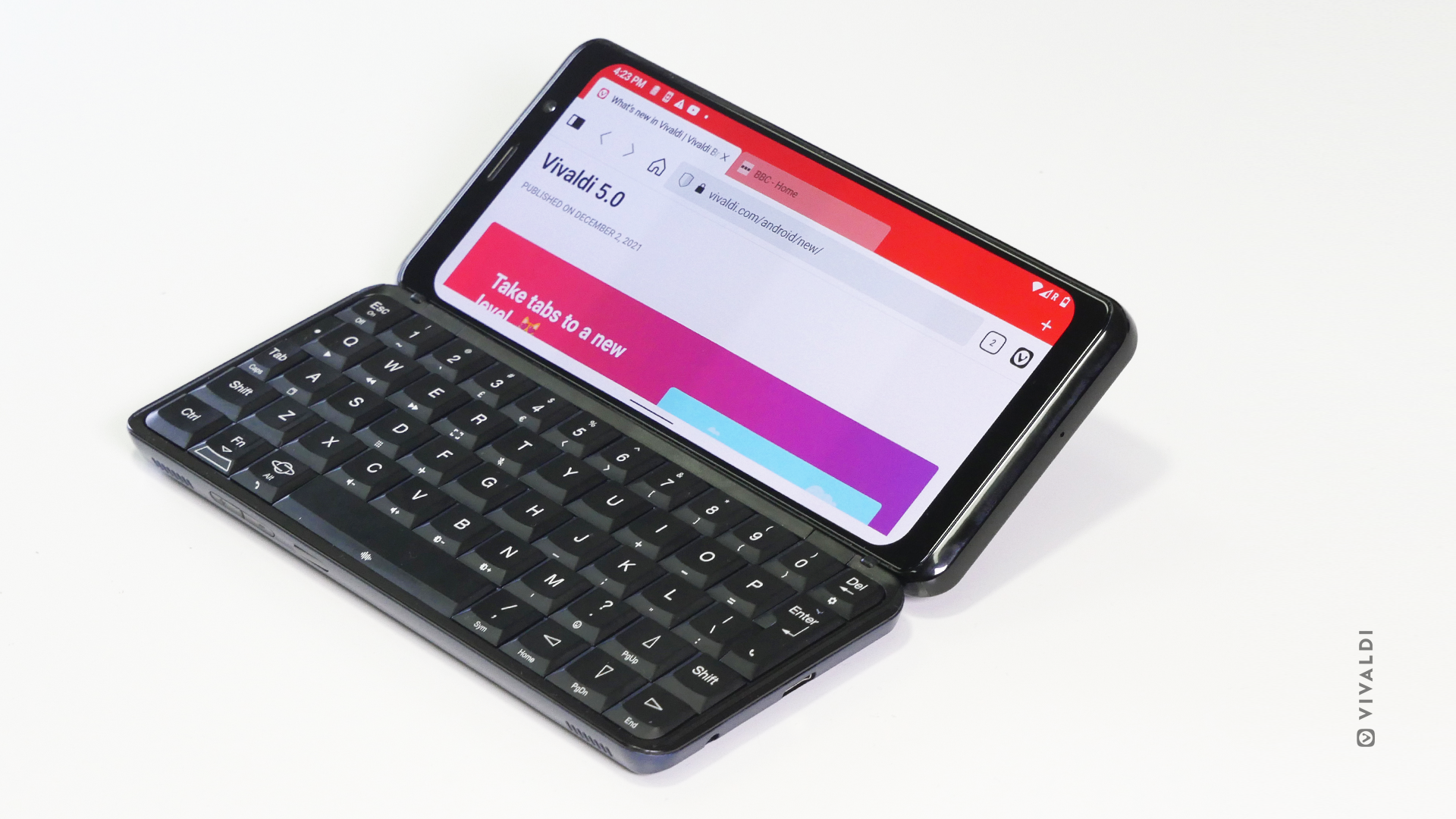 Tabbed browsing with a double Tab Bar: Vivaldi's Two-Level Tab Stacks, a solution that no other mobile browser offers, is something that appeals to tab hoarders. You can stay organized and keep your screen tidy. Tabs inside a group will show in a second row, but they'll stay hidden when you don't need them.
Screen space, fine-tuned: The intuitive user interface is well designed for both portrait and landscape mode. Landscape mode comes with greater width. For maximum space – and easy access – the toolbar at the bottom is removed and buttons moved to the top. The System Status Bar at the top can be enabled or disabled for more screen space.
Dr Janko Mrsic-Flogel, founder and CEO of Planet Computers comments, "We've always maintained that there is more to Planet Computers than just hardware, and, with Vivaldi, we are offering our users a smarter and more productive experience to complement the speed and style of the Astro Slide."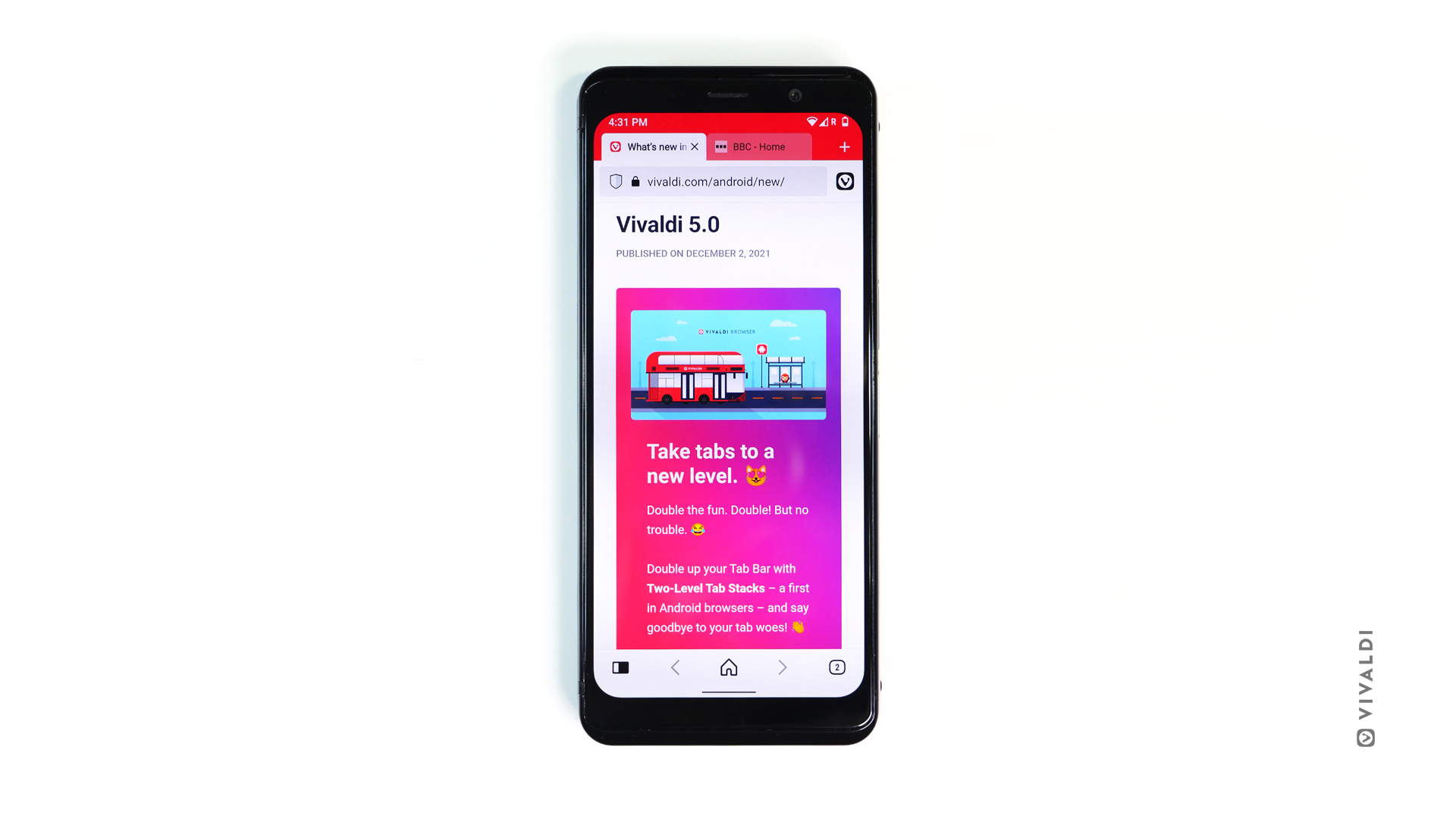 Love for Linux.
Both Vivaldi and Planet Computers cater to people who aren't beholden to Google. This appeals to folks who are looking for a browser on a phone that lets you run an alternative operating system.
The Astro Slide accepts Linux operating systems multi-booting with Android. Planet's default Linux approach is a Debian-based OS with the KDE desktop environment.
More and more Linux users are embracing Vivaldi's full-featured philosophy and customization options. Recently, Vivaldi became the default browser on the Arch-based Linux distribution Manjaro's Cinnamon edition and has an established track record of delivering an optimum experience for its Linux users.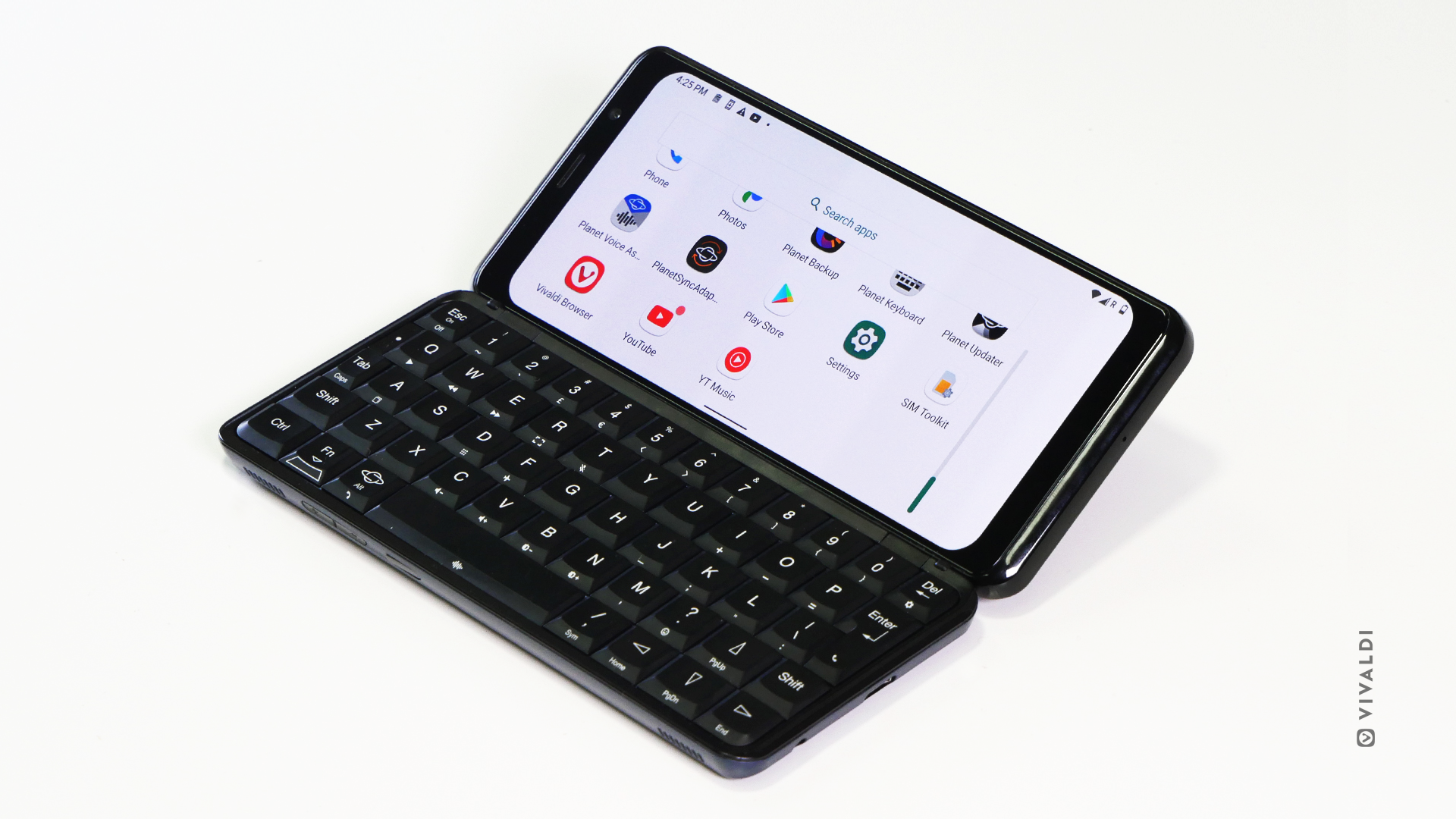 ---
What do you think about phones with keyboards and with Vivaldi shipping on the Astro Slide 5G? Let us know in the comments below.