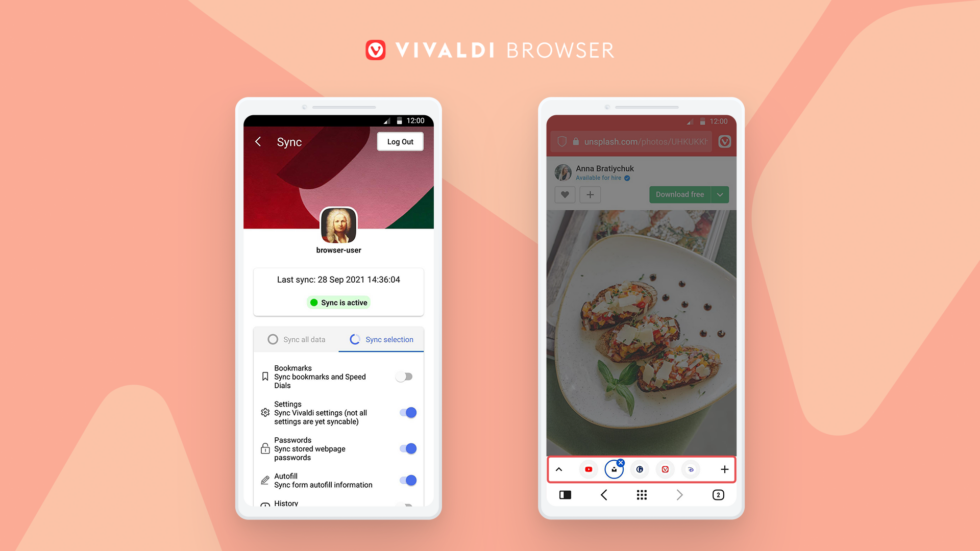 Read this article in Deutsch, 日本語.
The new update on Android – Vivaldi 4.3 – is driven by your feedback and ensures that it delivers when it comes to features, syncing, and privacy.
The Tab Stack Toolbar debuts in this version and lets you switch tabs when you have grouped tabs while browsing, even when the Tab Bar is not activated.
Our powerful end-to-end encrypted Sync functionality is now easier to set up with a new revamped user interface. So, now you can access your data across computers and Android devices by using your Vivaldi account — securely and more efficiently than before.
For us, your privacy comes first. That is why Google's latest controversial and privacy-invasive feature, the Idle API, has been turned off by default in Vivaldi.
We have doubled our language support in the browser's built-in Translate tool, powered by Lingvanex. With 68 new languages, it now allows millions to access the web and translate texts and web pages — quickly, privately, and securely.
Download the new Vivaldi packed with improvements on mobiles and tablets running Android 5 or higher or an up-to-date Chromebook for free.
Also, Vivaldi 4.3 on desktop launched today with a series of extraordinary new additions and improvements. Read more here.
Keep your tabs on. The Tab Stack Toolbar is here.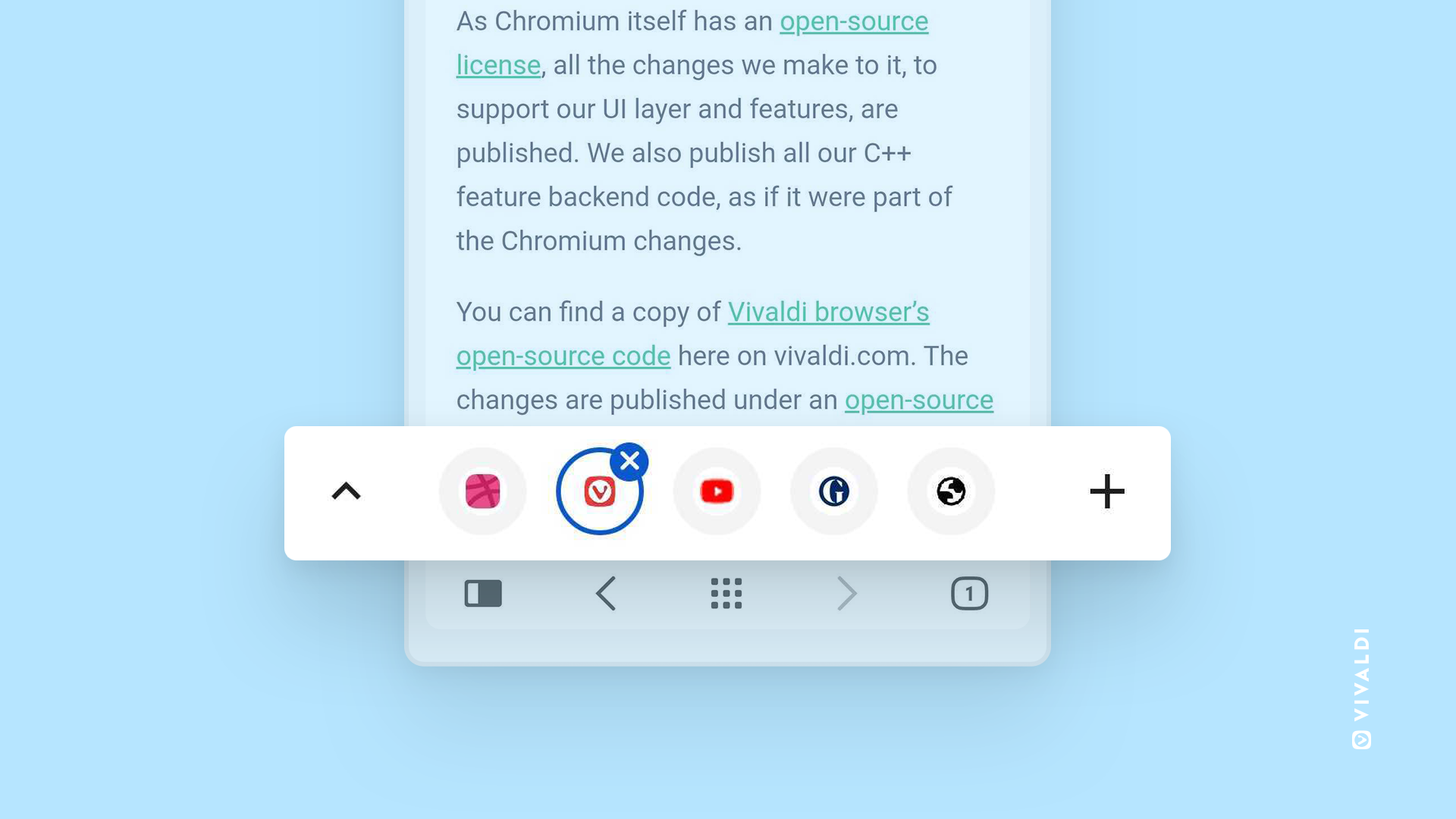 Our love for tabs is real. With every update, we aim to add more options for you to work with tabs. We recently added new Tab Settings and the ability to easily enable Tab Stacks (tab groups).
Now we introduce Tab Stack Toolbar. This new feature lets you change your tabs within a Tab Stack while browsing any web page, even when the Tab Bar is not activated.
The Tab Stack Toolbar also includes options for opening and closing tabs within the stack and a way to preview the grouped tabs.
Syncing is easier with the revamped UI.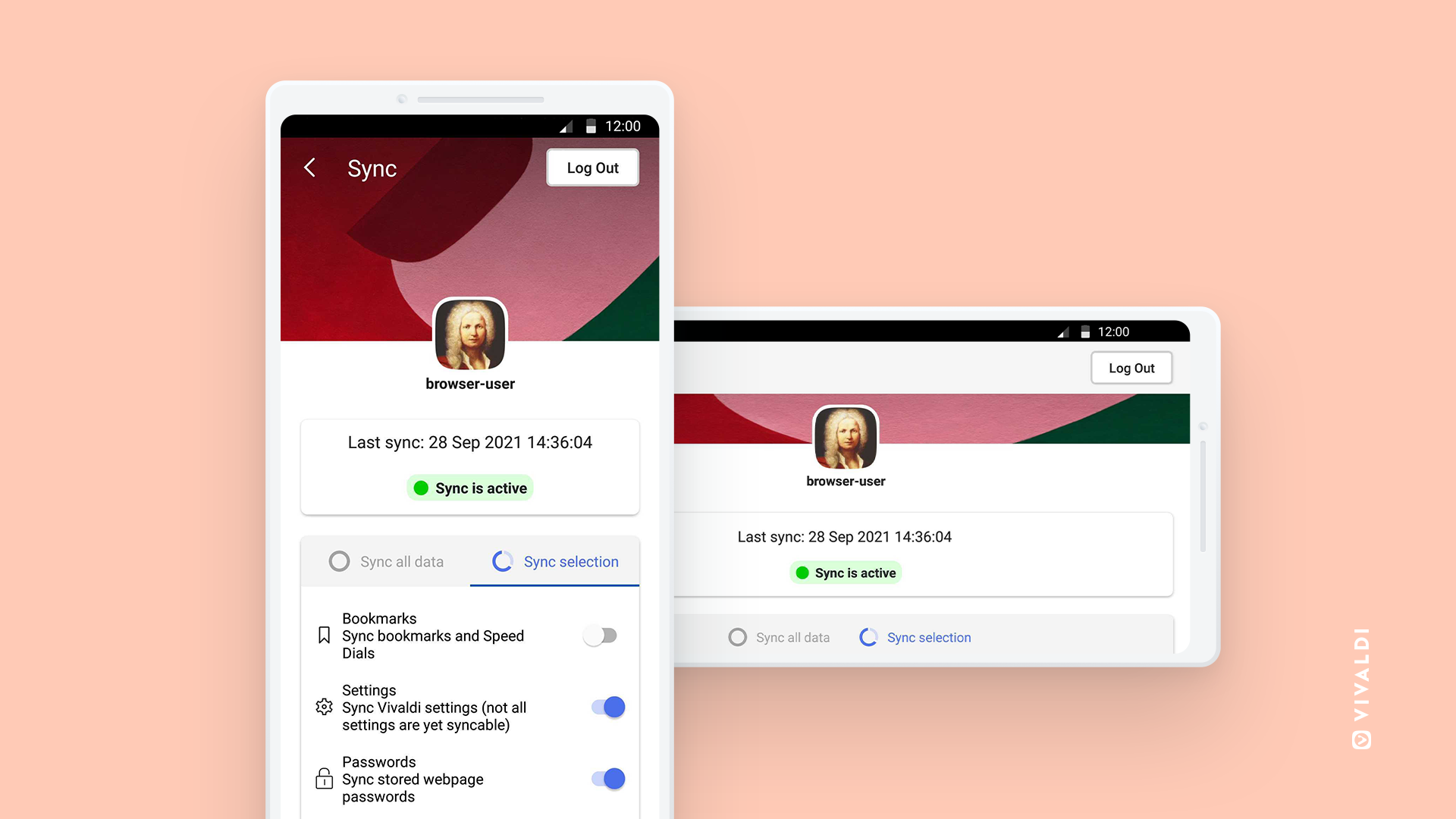 We want to keep your browsing data safe, and our end-to-end encrypted Sync helps us do that.
We believe that everything you store in your browser belongs to you, and no third-party servers are used but only Vivaldi servers.
With Vivaldi Sync, you can synchronize your content and settings between multiple computers and Android devices – seamlessly and securely.
Building on this powerful functionality, we have made it easier for you to set up Sync. Now more intuitive, the revamped Sync is polished with icons and colors that draw your attention to key features and options and improves account setup and recovery.
Download the backup encryption key in Sync settings and store it in a safe location for peace of mind. If you ever forget the encryption password, you can simply use the backup key to decrypt your synced data.
New to Sync? Access Sync with these instructions.
Vivaldi Translate now supports 108 languages.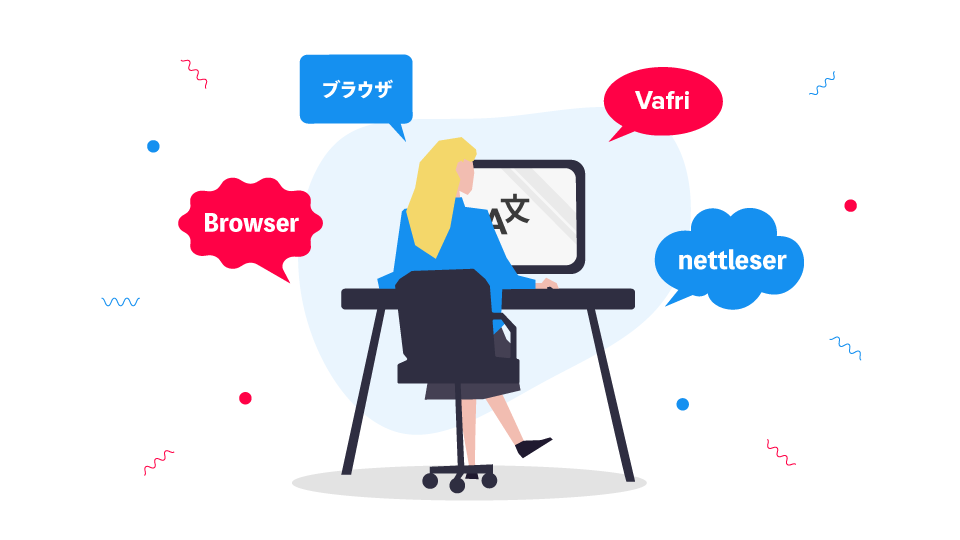 With Vivaldi Translate, powered by Lingvanex, we make it easy to instantly translate websites without the need for third-party extensions that spy on you.
With constant new updates to Vivaldi Translate, we now have a solid addition of 68 new languages. With a total of 108 languages, millions of people worldwide can access the web in their languages, read translated web pages and selected texts — safely and securely. Lingvanex's translation engine is hosted on Vivaldi servers in Iceland.
Our built-in private translator works on Windows, Linux, macOS, and Android. This is a rare feature for browsers on Android, as most do not offer this functionality out of the box, and, if they do, your translation activities aren't private. More details here.
Idle off. For privacy and peace of mind.
We are always looking for solutions that allow you to browse carefree. Recently, the Idle Detection API, another privacy-invasive feature by Google, came to light. This API can be used to determine if a user has interacted with the device or specific hardware, such as the keyboard or the mouse, or through certain system events.
Since the Idle API can be easily abused for behavioral tracking, we think it is unfair to expect users to understand the privacy implications of allowing a website to use this API. Therefore, we have disabled this setting by default. We do not let the website even ask; their requests are denied by default. However, you can override this default in the settings if desired.
You will find this setting turned off by default here: Settings > Web Pages > Site Settings > scroll to the bottom.
Your ratings matter. Download Vivaldi 4.3 now.
Your feedback keeps us going! It helps us to give you new ways to experience the web and express yourself like never before. So give Vivaldi 4.3 a try on your Android and let us know how you like it. And do not forget to rate us on Google Play and Uptodown. For more details, head to the changelog.
Changelog from 4.2 to 4.3

[New] New sync UI implementation VAB-960
[New] Show tab stack toolbar while tab bar is disabled VAB-4142
[New][Translate] Add client support for more languages VB-82864
[Privacy] Idle detection needs to be disabled by default VB-83244
[User Agent] Add Neeva to list of sites with Vivaldi returned VB-83305
Various stability and UI improvements VAB-4627
Upgraded Chromium to 94.0.4606.72