In the previous snapshot we introduced the option for a more classic looking (gray) UI. Following your helpful feedback we have tweaked and further improved this theme. As promised, we have also introduced a new option for a darker theme. To make it easier to work with keyboard shortcuts, we have added a new "cheat sheet" for keyboard shortcuts and updated our settings window. In addition, we added initial support for mouse scroll wheel tab switching and for Linux users, forward/backward mouse key support.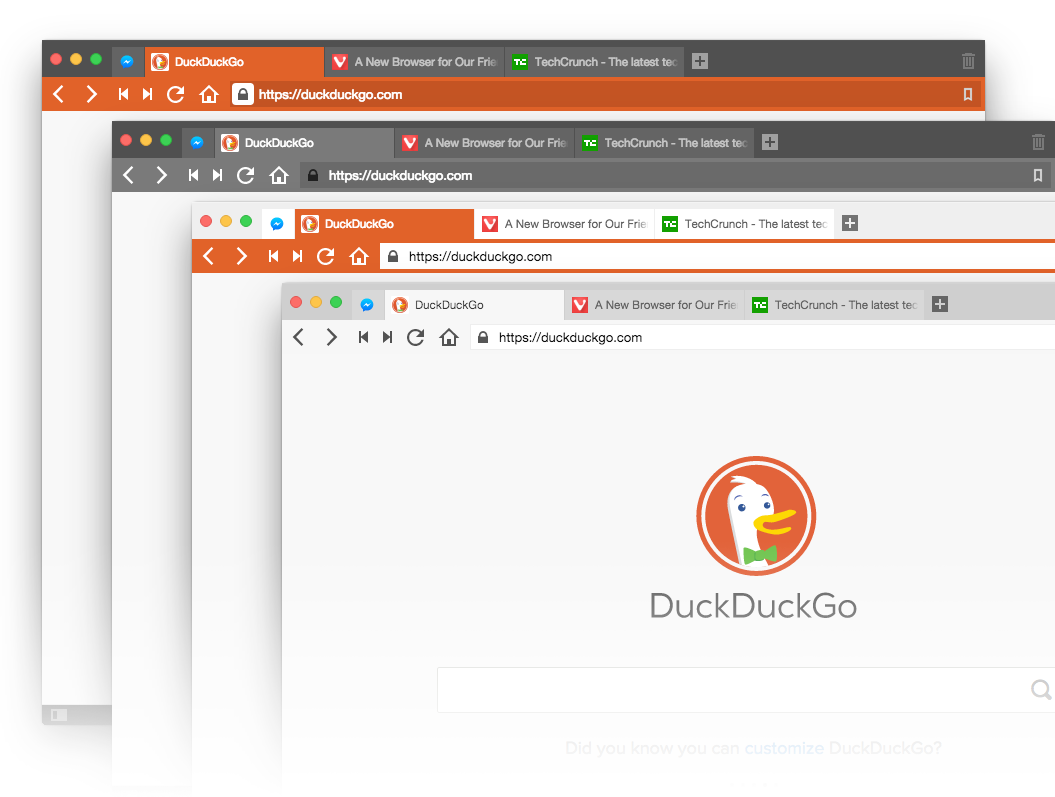 More theming options
The updated themes can be used with or without the Page Theme Color option enabled, giving four distinct looks.
To choose between the different options go to "V-menu → Tools → Settings (Alt+p / ⌘,) → Appearance → Interface color".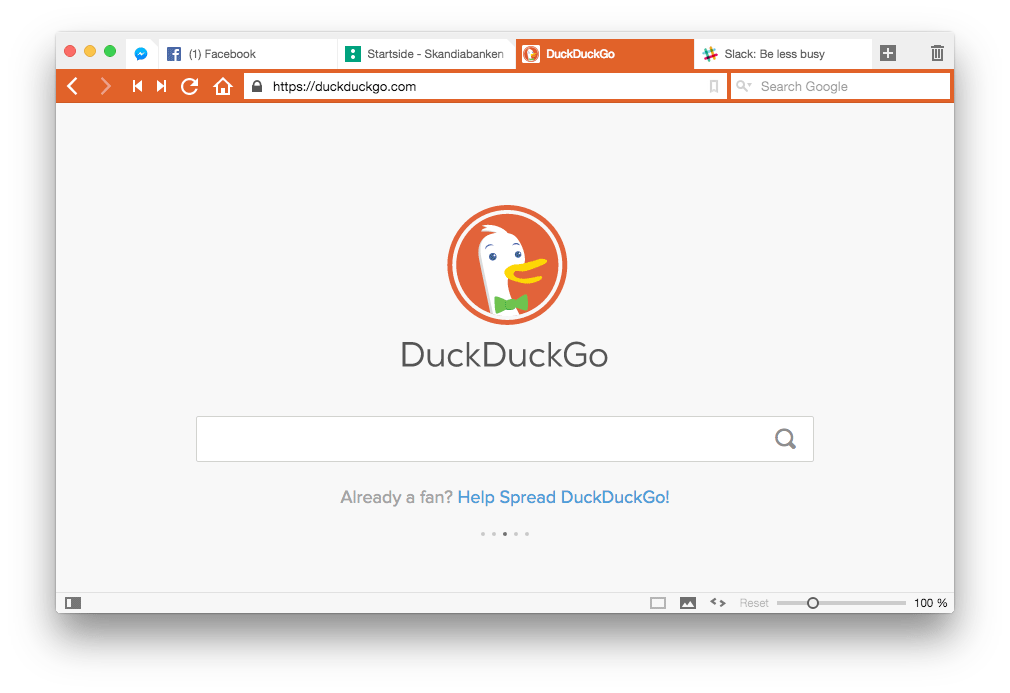 The themes are still work in progress, so please give us more feedback on what we could change to improve Vivaldi's look even further.
Keyboard cheat sheet
We know you love power features, like keyboard shortcuts. However it can be tricky to remember what each keyboard shortcut does, particularly when you trying out new customizations. Rather than hunt through the settings we have added a new Keyboard "cheat sheet" to give you a quick overview.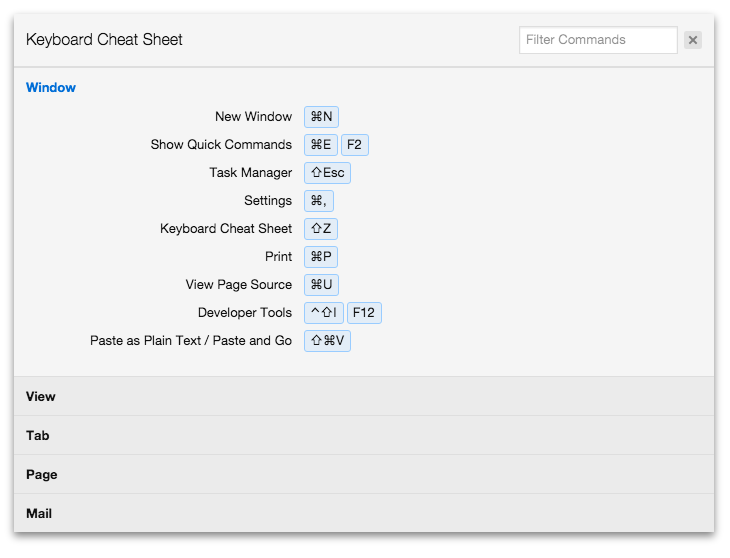 The shortcut to bring this up is Ctrl+F1 but since we also know you love customization, you can change this to anything you like! 😉
Further improvements
We know that a lot of you have been waiting for mouse scroll wheel tab switching. Well, it is here! This is just our initial implementation. Currently it works as follows: using the scroll wheel in the tab bar or holding right click mouse button in the main window both follow the "tab cycling order" setting. In the future we intend to always use tab position when hovering the tab bar. In addition a visual cycler when holding right-click is planned.
Those of you using a mouse with forward and backward keys on Linux will be pleased to see that these can now navigate through the history of the currently displayed website.
We have reorganized the Settings (Alt+p / ⌘,) window. Have a look through and give us your thoughts on how we could improve it further.
Watch out for bugs!
We have done a lot of work under the hood during the last week. We also bumped the Chromium version to 44. Some of our work will always appear invisible to you. However even 'invisible' changes can cause things to be broken. A lot of regressions were caught in the last week and fixed before delivering this build but no doubt some things will have slipped through. The extensive testing that you guys do, helps us greatly. To us Vivaldi feels like a big community project and you are very much a part of this community, so please keep reporting those bugs and giving us feedback. We thrive on it!
Known issues
The default keyboard shortcut for "Cheat sheet" might not work on some keyboard layouts—You can change it! 😉
No menu item for "Cheat Sheet" on Linux and MacOS
The Extensions manager is blank—Installed extensions will continue to work
Copy and paste in the bookmarks manager may not work
Thumbnail tabs on the left have some issues
Manually checking for autoupdate can fail—Restart the browser and wait and autoupdate should work.
Download (1.0.209.3)
Changelog
VB-7010 – Manual Update never completes its process
VB-6897 – Create categories in keyboard shortcut settings
VB-6183 – Make pinned tabs closable with a user controlled flag
VB-6110 – Keyboard shortcut to display list of keyboard shortcuts
VB-4668 – Working with multiple items in treeview broken
VB-6928 – URL address instantly restored after being deleted
VB-6128 – Update to Chromium 44
VB-6066 – Speed Dial animation broken
VB-5919 – Focus in address bar lost when switching tabs
VB-2437 – Missing "paste and go" feature "paste and search"
VB-3637 – Add support from multi selection of bookmarks
VB-6996 – Browser crashes after creating the temporary download file
VB-3537 – Can't drag and drop a selection of multiple bookmarks
VB-7118 – Bookmark tree performance tweaks
VB-7191 – Add check-box in settings to toggle address bar
VB-7160 – Add check-box to toggle status bar in settings
VB-7138 – Shift + arrow to multi-select in bookmarks manager
VB-6026 – Spatial navigation miscalculates with position:relative/absolute on body or html
VB-5993 – First backspace in address field does not delete last character
VB-5982 – Bookmarks folder shows in bookmarks selector
VB-2421 – Focus lost on reload
VB-2176 – Switch tabs with mouse-wheel over tab bar
VB-1760 – Add tab cycling via right click + mouse wheel
VB-1681 – (Linux) Mouse arrow keys not working for go forward and back