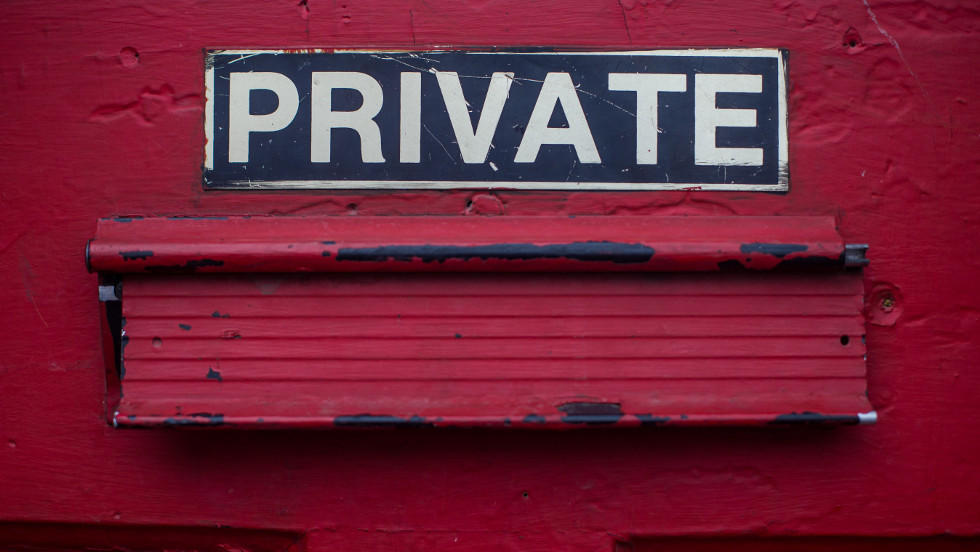 Private window themes
Our theme support is second to none but allowing you seemingly endless ways to colorize your windows has come at a price for some users. Outside of certain cues in the address bar, which can be hidden, it can be hard to tell normal and private windows apart. So we are providing even more options. We are introducing a brand new "private" theme (applied by default) and also the ability to set unique themes for normal and private windows. However, if you feel comfortable distinguishing the windows via the other visual clues we provide, you can also set the colors of both window types to match again. Unlike some competitors, we do not try to force your workflow but instead provide you with the tools, to find a workflow that works best for you.
Highlighting the base domain
You may have noticed changes to the URL field in recent snapshots. We now highlight the URL fragment that relates the base domain (eTLD+1 "effective top-level domain, plus one" for the technically minded). The rest of the URL remains visible but your attention is drawn to this core part first. In addition, if this key fragment is obscured because of a narrow (resized) window, we will warn you. This makes it harder for scam artists to use URLs like www.google.fakesite.com to present themselves as another company. It should now be much clearer, who runs the base domain, while still giving you the ability to read all the parts of the URL.
Further improvements to our blocker rule support
Our ad and tracker blocker arrived a couple of releases back but that is not the end of the story. We have been steadily adding support for more of the rules found in popular blocking lists. Today we added a few more. So if you held off on using our blocker and stuck with a third party extension, now might be the day to give ours another try.
Known issues
[Break Mode] Videos in panels are not un-paused after a break ends
[Crash][Linux] Vivaldi based on Chromium 85 fails to start with certain locales: To avoid this, start from a Terminal like so:
$ LC_MESSAGES=en_US.UTF-8 vivaldi-snapshot&
Download (2022.6)
Changelog
[New][Themes] Allow the use of a sperate theme for private windows (VB-28543)
[Address Bar] URL is encoded regardless setting (VB-70978)
[Blocker] Implement proper surrogate support in DDG rules and support for uBlock redirect rules (VB-70907)
[Break Mode] Audio/Video is only paused in the foreground window (VB-70850)
[Break Mode] Doesn't hide notification counters for tabs (VB-70914)
[Break Mode] Pop-out video (PiP) windows are not hidden (VB-70896)
[Chromium] Upgraded to 85.0.4183.84
[Notes] Opening with quick commands appends a new line (VB-70664)
[Settings][Keyboard] Attempting to shortcuts can instead duplicate them (VB-70353)
[Themes] Minor change in colors of default themes (VB-71048)
[Windows][Crash] Fails to start on 10 pro N edition if media pack is not install (VB-68691)
Main photo by Dayne Topkin