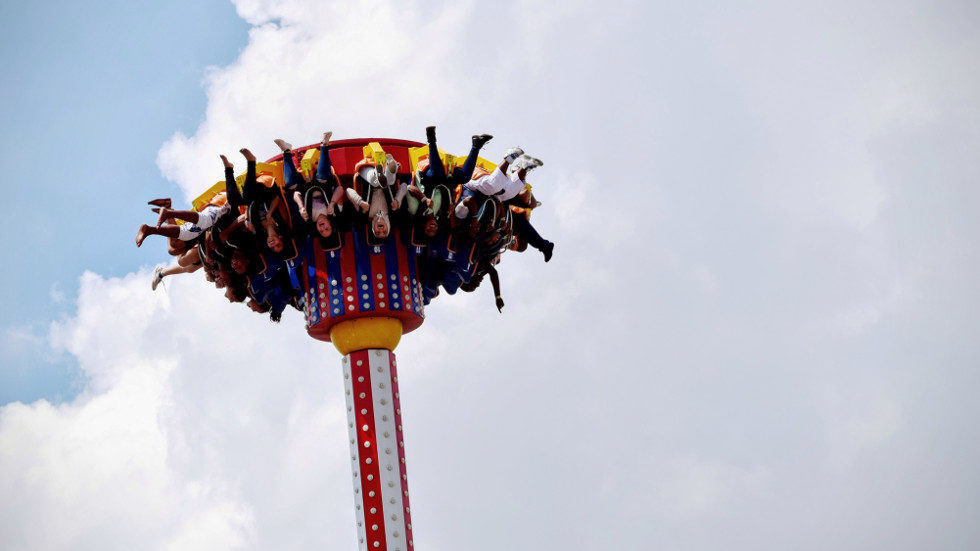 Theme matching
Three years ago in Vivaldi 1.4, we introduced the ability to schedule themes based on time. Recently, Apple also added an automatic dark/light mode option based on time, to their newly released macOS Catalina.
We decided to leverage this trend for OS native theme scheduling and tie it into our own settings, so we have added a new option: "Settings → Themes → Scheduled Themes → Use Operating System Theme". Selecting this allows you to flip between chosen themes, whenever your Operating System makes a light/dark change.
Of course, if you prefer more precisely timed changes, or want to change themes multiple times throughout the day, our original (more powerful) option still works. 😉
Resource updates
We have made some underlying changes to how resources are added to the Vivaldi installation package. This could result in breakage related to translations or missing/incorrect images. Let us know if you encounter anything.
Known Issues
Characters can be lost when quickly typing in the address field, after opening a new Speed Dial
[Linux] Dead bird sometimes shows on exit
Download (1732.13)
Changelog
[New][Themes][Settings] Add a theme scheduling option to follow operating system light/dark theme (VB-59849)
[Accessibility] Focus does not go to password popup (VB-4077)
[Address Bar] Fix extension toggle setting after the replacement of the toggle button (VB-60328)
[Address Bar] Hidden bottom address bar is on top (when focused) (VB-59116)
[Address Bar] [Regression] Focus not in address bar in private windows (VB-59372)
[Address Bar] [Regression] Focus not in address bar in guest windows (VB-59925)
[Address Bar] Hostname with appended slash is not recognized as URL (VB-59972)
[Address Bar] Unsafe script references in blocked content dialog are misleading (VB-59357)
[Bookmarks] Tree sorting button tab stops should follow Full Key Access (VB-17472)
[Dev Tools] Undocked devtools should have the URL of the inspected page in the title bar (VB-60032)
[History] Manager says 0:00:00 in List and Day Views when OS language is Japanese (VB-60147)
[History][Bookmarks] Sorting arrows are the opposite of what they should be (VB-25098)
[Keyboard] Support for focusing the bookmark bar: can be mapped as a shortcut (VB-59807)
[Linux] Update Widevine to 4.10.1582.1 and proprietary media support to 78.0.3904 (VB-59903)
[Linux] Wrong (red) icons in snapshot: might require a relogin depending on window manager/desktop environment (VB-55299)
[Quick Commands] Enabling both "Keep last entered value" and "open on nickname match" makes QC otherwise unusable (VB-59872)
[Quick Commands] Text is kept after a command is executed (VB-59965)
[Sound] "Ask" is invisible in the sound permission popup (VB-59326)
[Sound] Permissions to allow microphone access aren't being saved (VB-59566)
[Sound] Reopening tab results in incorrect muting (VB-56449)
[Tabs] Add "Alt click to reopen last closed tab" tooltip to Trash button: middle click also works (VB-28989)
[Tabs][Regression] Can't close tab stack from the windows panel, not with the button, nor the right click menu. (VB-59341)
[Tabs][Regression] Closing current tab causes the right hibernated tab loaded (VB-59873)
[Windows] Update Notifier icon has empty context menu (VB-53436)
[macOS] Too many window-tiling options displayed in window menu under Catalina (VB-58755)
A new tab opened from with "no images" set should inherit "no images" (VB-12945)
No warning before closing a window if exit confirm is off (VB-54151)
Upgraded Chromium to 79.0.3945.27
Main photo by Tim Gouw