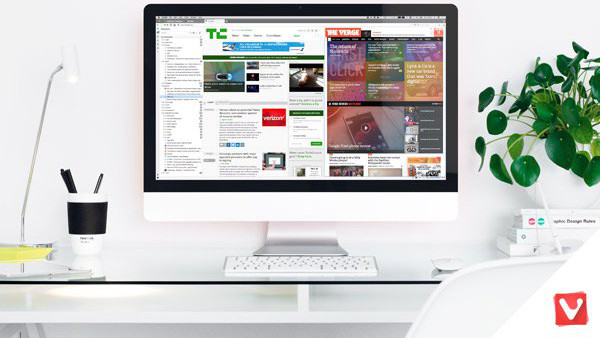 With each update we continue on our mission to shape the world's best user-centric browser. The latest version of Vivaldi is no exception and includes a number of new features that we can't wait for you to try!
New and improved tab functionality, reader mode and a smart-home lighting integration that will change the way you think about what a web browser can be – read on for the details or get down to business and download Vivaldi now:
Drag, Select, Stack, Repeat.
Vivaldi users already enjoy a huge amount of flexibility in how they wrangle their tabs. Hopefully you're well versed with Tab Stacks and Tab Tiling. With today's update, we're taking tab management to another level.
You can now select multiple tabs, apply commands to them in bulk, and drag the selected tabs into stacks. You can even drag tabs between windows on your desktop. Check out the video below to see it in action.
Automatic Screenshots in Notes
If you haven't tried the notes function in Vivaldi, now is the time. Notes is a built-in tool that lets you capture your thoughts while you browse. The tool lives in your browser side panel and is the perfect way to grab quotes, screenshots and make note of links without leaving Vivaldi. And now, you can automatically attach a screenshot of the page that inspired the note. Very handy.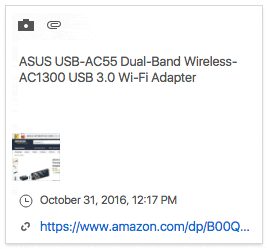 Enter Reader Mode
Along with performance improvements, accessibility of content according to your reading preferences has also been enhanced. We've taken the reader view settings up a notch and improved accessibility by adding a reader mode button to the address bar. Cut out the clutter and bring focus back to the words.

Lighten Up
Vivaldi now includes a first for web browsers. We're giving users the ability to go beyond the browser and into the smart home by integrating with Hue color lights from Philips.
After enabling Hue in Vivaldi Theme Settings, a tap on the Philip Hue Bridge confirms the connection. Selecting which lights Vivaldi should control, the browser will synchronize your physical surroundings with the color of the web. This opens the door to a thrilling direction. We're very excited to hear the unique ways that users take the leap from the browser into physical space.

Update Vivaldi in an Instant!
Last but not least, taking the headache out of updates is in our sights. Anyone who's survived a not-so-fast connection understands the frustration of slow moving updates. That's why today we're launching Delta updates for all Vivaldi Windows users. This means that the next time you click "update", you will only download and install parts of Vivaldi that have changed. Less bandwidth. More efficient. Delta is the omega of updating.
As always, we'd love to hear what you think. Drop us a line in the comments.
Changelog
[New Feature][Themes] Philips Hue integration
[New Feature][Windows] Support for delta updates
[New Feature][Notes] Fetch screenshot automatically when adding a new note (VB-22023)
[New Feature] Reader mode button in the URL field and a mapable keyboard shortcut
[New Feature] Built in Chromecast support
[Windows][Win10] Better contrast for hover state on window controls (VB-21177)
[Windows][Installer] Clean up default associations for file types and protocols (VB-21603)
[Windows] Cannot set Vivaldi standalone as default browser on Windows 7 (VB-22104)
[Windows] Installer type cannot be changed without changing directory first (VB-2016)
[Windows] Minimize button not vertically centered on Windows 10 (VB-21362)
[Windows] UAC dialog appears backgrounded sometimes during upgrade (VB-21383)
[Bookmarks] Bookmark bar folder must be correct when updating store (VB-21760)
[Bookmarks] bookmark can be accepted as a bookmark bar folder (VB-22105)
[Bookmarks] Context menu missing in empty area of bookmark manager (VB-23021)
[Bookmarks][Notes] It is possible to drop (move) a folder onto its children (VB-21098)
[Bookmarks][Notes] Do not consume F2 in panels and lists where inline editing is not in use (VB-23025)
[Bookmarks][Notes] F2 shortcut is taken by a panel even if no note or bookmark is focused (VB-22965)
[Extensions] New tabs created from extension-hosts does not work (VB-21522)
[Extensions] Toolbar icons from extensions are blurry on HIDPI Displays (VB-12476)
[Extensions] LastPass login takes long time (VB-14612)
[Notes] Cannot attach the file the same as directly the last one attached (VB-5941)
[Notes] Dragging can fail (VB-23112)
[Notes] Make buttons for adding URLs and images easier to understand (VB-21412)
[Notes] Newly added note lost after Esc during search (VB-21718)
[Notes] Not possible to lookup notes from a specific URL in panel (VB-16920)
[Notes] Panel is missing a context menu in empty tree area (VB-21112)
[Notes] Renamed Titles should show on Insert Note Context Menu (VB-23030)
[Notes] Wrong drop indicator in panel (VB-23103)
[Reader] Reader view button lost on 'back', 'forward' (VB-22357)
[Reader] Some sites visited without Reader View redirect their url when Reader View becomes enabled (VB-22288)
[Search field] Improve results update in drop down
[Search field] Search suggest shows wrong suggest after search engine switch (VB-21535)
[Search field][URL] Add support for Yandex search suggest (tr, ru, be, uk) (VB-14070)
[Search field] When pressing Alt+Enter the dropdown keeps open (VB-21523)
[Spatnav] scrolling page when focusing on a link leading to an anchor (VB-20584)
[Spatnav] Can skip links that should be focussed (VB-21273)
[Speed Dial] Add support for "text/uri-list" drops in Speed Dial folders and Speed Dial '+' button (VB-21511)
[Speed Dial] Crash while adding pinterest.com (VB-21795)
[Themes] Deleting a theme requires switching to it first (VB-21251)
[Themes] Performance can be improved further (VB-21797)
[Themes] Scheduling timeline: Entry on list not visible and scheduled times cannot be deleted (VB-21175)
[Themes] Themes performance can be improved by 400% (VB-21378)
[URL field] Auto complete not consistent (VB-21490)
[URL field] Auto complete not disappearing upon Paste (VB-20620)
[URL field] Auto complete too slow when suggest is enabled (VB-21438)
[URL field] Auto complete sometimes not working on new single key chars (VB-21863)
[URL field] Dragging scroll bars closed the drop down (VB-21859)
[URL field] Add a setting to turn on/off page loading progress on address field (VB-17119)
[URL Field] Auto complete triggered on pressing backspace at the end of URL of the current tab (VB-22895)
[URL field] Auto complete improvements
[URL field] Blocked content icon is shown for blocked cookies, plugins, images etc. (VB-22964)
[URL field] Content blocker icon improvement (VB-22450)
[URL field] Copying URL containing Japanese character does not always work (VB-22127)
[URL field] Do not select everything while focusing address bar: Added an option to turn off selecting the whole URL (VB-15712)
[URL field] It's possible to press Enter before completion is finished (VB-22119)
[URL field] selection sometimes changes on right-click (VB-22498)
[URL field] To select a word in the URL, you must quintuple-click it (VB-22070)
[URL field] Progress bar showing more loaded elements than total elements (VB-21814)
[URL field] Result from one tab can surface in another tab (VB-21977)
[URL field] Right click on the address bar doesn't select the whole
URL (VB-19561)
[URL field] Use "?" in to explicitly specify a search (VB-19713)
[URL Field] Fixing a few issues leading to unreliable autocompletion (VB-20619)
[URL Field]Wrong text selection behavior after pressing Shift+End (VB-19528)
Add basic "Search with…" context menu (VB-22084)
Add context menu entry "Save stack as bookmark folder" for tab stacks (VB-4113)
Add HTML content type for bookmark clipboard (VB-9699)
Add inline editing to bookmarks and notes
Add setting to control open in new tab shortcuts (VB-18627)
Add status bar notification when hovering Notes, Downloads and History (VB-23023)
Add support for 'text/uri-list' and 'text/plain' in url bar text field (VB-21336)
Add the new black icon to the menu (VB-20848)
A dragged URL is not opened in a new tab when dropped on the tab bar (VB-21371)
Always shown 'Show panel' tool tip even if panel is shown (VB-6016)
A new search can be added with a duplicate nickname (VB-20738)
A URL can not be dragged into a folder on the bookmark bar (VB-21193)
Autocomplete on Vivaldi URLs in URL field (VB-19107)
Back, Forward, Reload buttons not active after moving a tab to another window (VB-21224)
Blank page on Google maps shown within search results (VB-21248)
Cancelled "Save as" downloads remain in the downloads list (VB-22910)
Can not add search engine from context menu (VB-21304)
Cannot import O12 data without having a operaprefs.ini file in the same directory (VB-22144)
Cannot search with Chinese and 'site:' keyword in address field (VB-20842)
Chromium browser is not detected for Data Import (VB-7550)
"Clear finished downloads" button in Downloads panel is active when there's no finished download (VB-22761)
Content of active note is not erased when last note is removed (VB-20945)
Contrast too low for Zoom slider (VB-22355)
Custom search engines missing favicons (VB-13648)
Displaying date time of saving each session on the list of sessions (VB-14808)
Do not show trash folder on bookmarks bar (VB-21762)
Download progress doesn't span full panel width (VB-22491)
Dropping a link in the bookmark tree will not give the new item a title (VB-21407)
Entering numbers in text field performs single key keyboard shortcut (VB-21704)
ESC and Enter not working correctly in Notes and on Bookmark folders (VB-20643)
ESC button works wrong in full screen mode (VB-8969)
Freeze after middle clicking bookmarks (VB-22260)
Gesture editing touch support, limit to left mouse button (VB-22064)
Horizontal Main Menu still has a red Vivaldi icon for snapshots (VB-21379)
I cannot delete my theme with certain names (VB-20029)
Keycode 173 was wrongly mapped to minus
Let it be possible to add a web panel by dropping a URL on the '+' button (VB-21343)
Loading bar on the address animate right to left (VB-18074)
Make "Bookmark All Open Pages" save into newly created folder (VB-5491)
Make setting "Enable Search in Address Field" easier to find (VB-16443)
Mapable shortcut to toggle tab bar preview on and off: "Tab Thumbnail" (VB-22531)
More robust error checking and importing of Opera 12 data (VB-22453)
"New Contact" appears as context menu item in notes: corrected to "New Note" (VB-23286)
No autocomplete if prefixed with scheme e.g. http:// (VB-22497)
Onclick events on input elements selected by spatial navigation only trigger on second press (VB-19306)
Open image in new tab should open in a foreground tab (VB-21909)
"Open in New Background Window" missing in bookmark tree (VB-22034)
Open session dialog bad sorting and cut text (VB-21296)
Order and location is wrong after Copy/Paste or drag and drop in Notes (VB-21160)
Page is not loaded after dropping text into address field (VB-21353)
Panel width doesn't follow a mouse cursor precisely (VB-20632)
Partial Paste & Go not working without selection (VB-20796)
Pressing "Save As" for some file types doesn't always prompt for path (VB-7762)
Progress bar is not displayed immediately after pressing Reload (F5) (VB-19994)
Provide a way to allow insecure content to load at the users request: work in progress, needs a new icon (VB-22450)
Rephrasing theme schedule description
Replace "Enable" & "Disable" in setting labels with checkbox state (VB-21073)
Right click option to "close other" can be zero (VB-18289)
Search from context menu does not always work (VB-22187)
Search Tab opens on all Open windows (VB-21712)
Selected file in the Downloads list loses it's focus (selection) after pressing restart (VB-22798)
Separator line in Quick Commands getting curved (VB-18351)
Settings don't work properly with an invalid bookmarks bar folder (VB-21410)
Settings search field looses focus (VB-21922)
Shift-Delete should remove the current autocomplete history (VB-16457)
Speed Dial reflows when switching from tab after resizing window (VB-20
DOWNLOAD VIVALDI 1.5