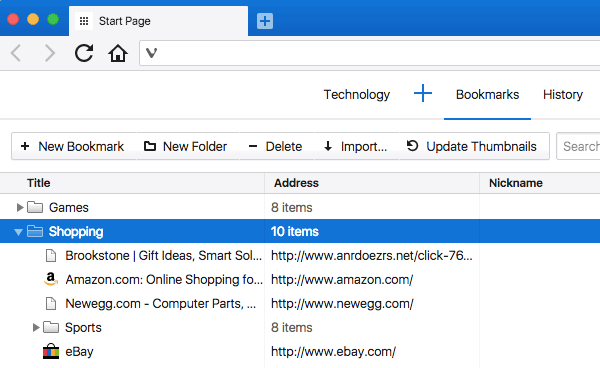 Inline editing of bookmarks and notes
Like the bookmarks bar, you can now edit a bookmark's title directly in both the panel and manager. Select the bookmark in question and press "F2" ("Enter" in future macOS builds), then type your new title.
This feature can also be used in Notes, meaning you can now give your notes unique titles, seperate from their contents.
Known issues
No macOS build: see the earlier snapshot for details
F2 is stolen by a focused panel, even if no bookmark or note is selected: fixed in a future release
Download (1.5.653.3)
Changelog
Add inline editing to bookmarks and notes
[Regression] Bookmark editor is not always updated (VB-22896)
[Regression] "Resume" button in Downloads panel is active when file list is empty (VB-22789)
[Regression] Downloads panel icon remains as active transfer when there's no files to resume (VB-22795)
"Clear finished downloads" button in Downloads panel is active when there's no finished download (VB-22761)