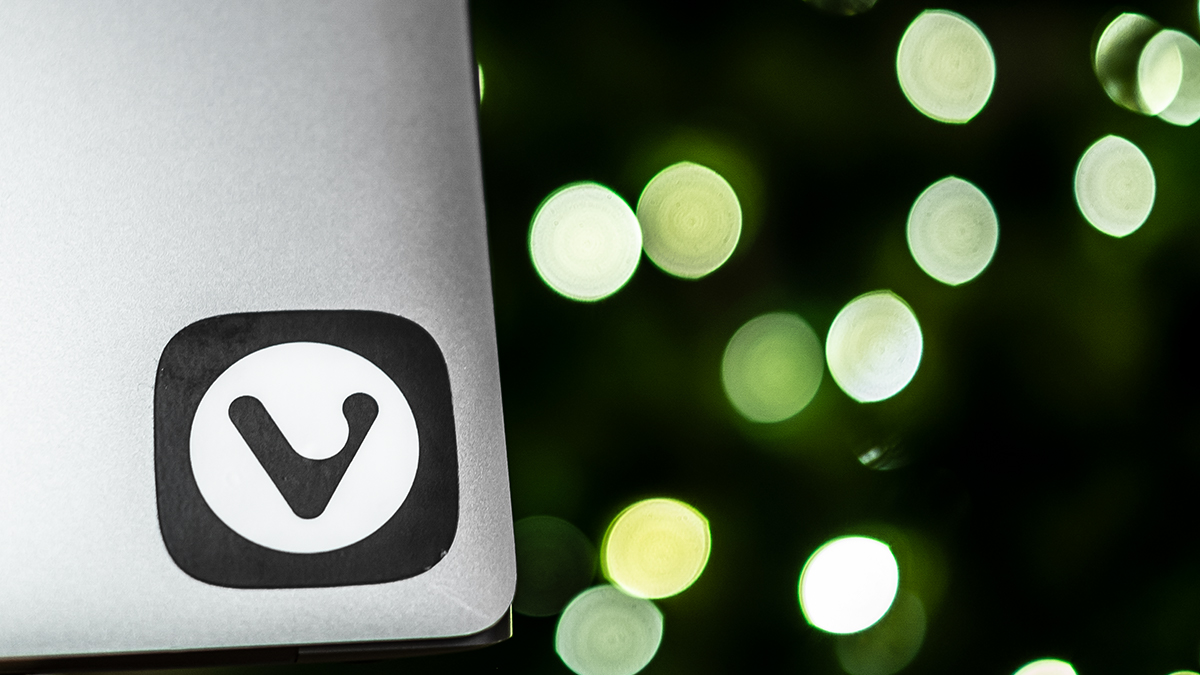 Family time, movies, shopping, travel, food, decorations are just a few hallmarks of the holiday season.
Your browser, the center of your online activities, can help you get into the holiday spirit and have fun during the festive season.
Here are a few ways Vivaldi can be your jolly companion.
Light up your surroundings
A smile, a few kind words, Covid-19 disappearing magically (don't we all wish for this!) can brighten up your day.
In addition, count on Vivaldi to light up your surroundings. Because putting up a line of Christmas lights to get a festive home for the holidays isn't the only way to create a festive ambiance.
With the right light in the right locations using Philips Hue and Vivaldi browser, you can create just the right ambiance. 🎄
For the uninitiated, Vivaldi was the first browser to dip its toe into smart home integration – straight out-of-the-box. Vivaldi takes customization one step further by allowing you to connect to and control objects outside the browser.
Vivaldi's integration with Philips Hue is a colorful feature. It takes the dominant color of a website and applies it to connected lights. You can have Vivaldi control as many lights as you like, shining the color from the websites you visit throughout your home.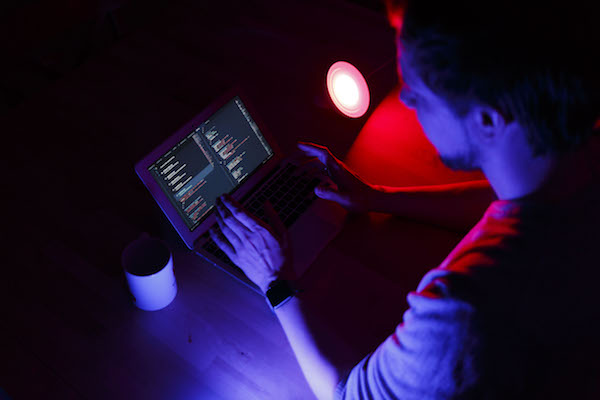 The color-changing toolbars in Vivaldi are fun. They are also configurable. If you are new to Vivaldi, you may like to know that Vivaldi can pick the dominant color of websites. While this functionality can be turned off, we like it so much it is part of the default Vivaldi theme.
And while on that topic – did you know you can schedule themes to change based on the time of day? Drag the sliders to configure a schedule you like and let Vivaldi work its magic.
To get started, locate the Themes category in Settings. There you'll find the Hue Integration options below Theme Scheduling.
Get the popcorn ready with a whirlwind of movies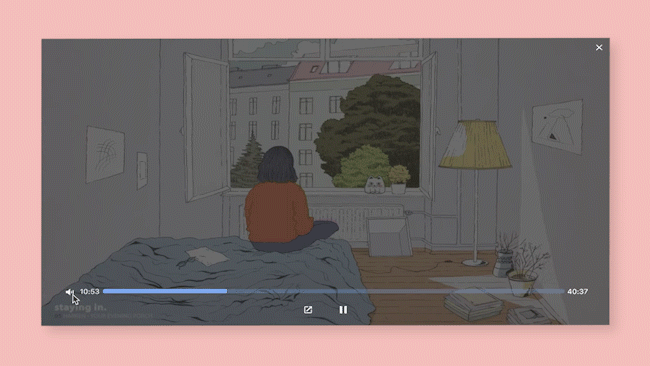 We reckon this year most people are staying at home during the holidays. Amongst the many activities you may have lined up, streaming movies in your browser might be one.
Streaming videos in Vivaldi is something that we want you to enjoy. But like with any software, glitches may just have their way. We aim to solve such glitches, always. That is why very recently we resolved some issues of streaming premium services in the browser.
Now you can sit back and enjoy your favorite movies on Amazon Prime HD, Peacock TV, Netflix, and others.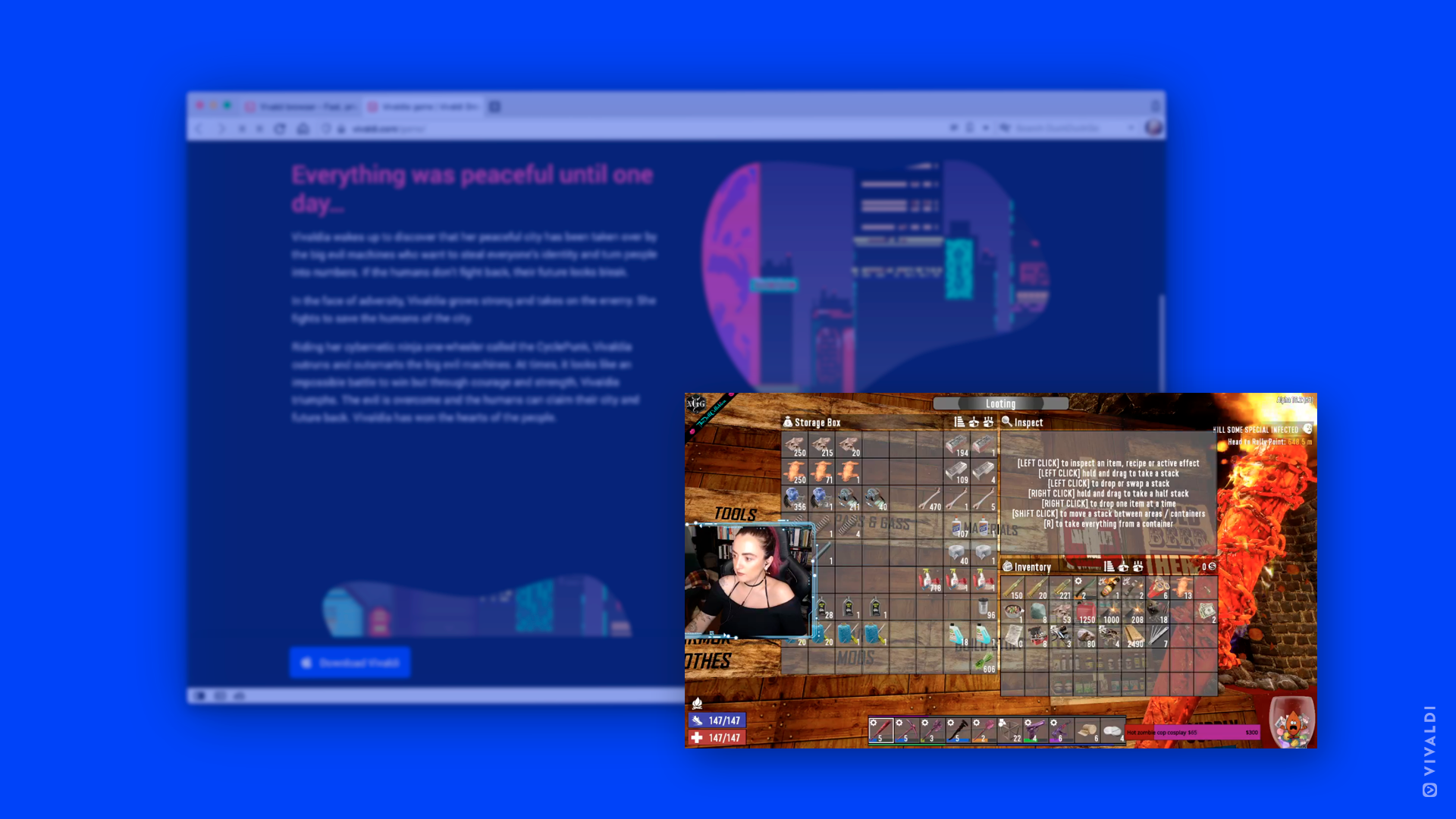 And while we are talking about watching videos and playback, Vivaldi's Pop-out Video is really handy. Pop-out HTML5 videos in a floating window above your other windows and tabs.
With so much on offer, bring on new ideas! Following your favorite recipe while making it, complementing it with a cool music playlist on Youtube can be a lot of fun.
Right-click on a video and select "Picture-in-Picture" to try it out. For some sites, like YouTube, this works with a double right-click.
Need better performance? Our built-in Tracker and Ad blocker will help you remove ads from video websites which will speed up browsing on YouTube, Vimeo, and other sites.
Bored? Challenge yourself with arcade games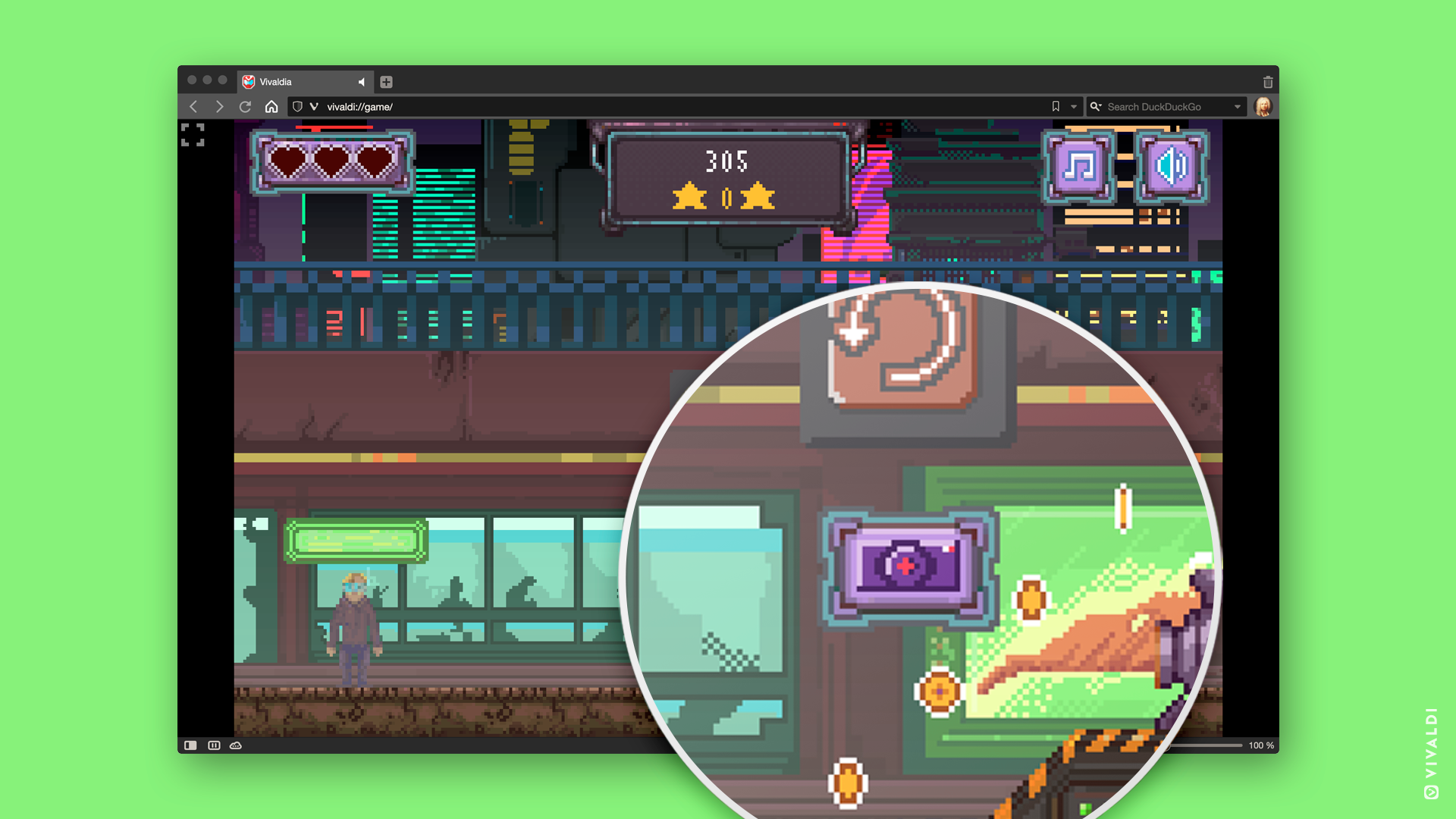 Breaking conventions is a habit we have developed and something that we are proud of. This year Vivaldi presented Vivaldia – a cool retro arcade-style game from the 80s. Built into the browser, you can play it on your Windows, Mac, and Linux computers as well as on Android devices.
It's a slick pixel-perfect endless runner game that you can play locally and offline. Try it out and beat your own score this holiday season!
Warning: it's not super easy but addictive.
Vivaldia has an intriguing background story. Read more here.
Unconventional browsing with Vivaldi
We clearly aren't content when it comes to giving you more fun and innovative features built into your browser. Whether it's a word processor, or an opportunity to take a break, or a Razer Chroma light integration, Vivaldi lets you explore without limitations.
A friendly tip: During the holidays, stay away from the built-in Pomodoro timer.😂  Relax. It's the holidays after all. 
Let's leave the Pomodoro timer and Vivaldi Clock for a better and brighter next year! We have a lot to do. 💪