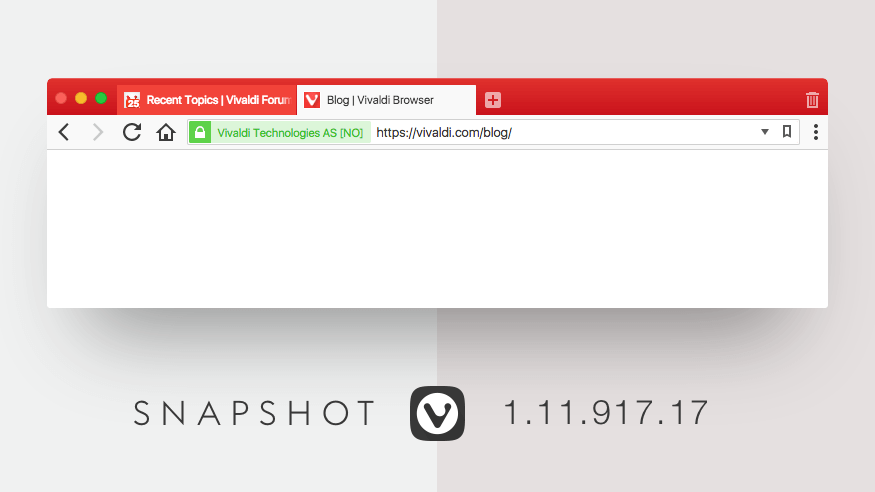 A fresh start to the week and we are out with a new snapshot with some handy additions. Animations such as GIFs can be a fun way to spice up your reactions but they can be annoying too. We now provide accessible ways to disable them. This supports our commitment to web accessibility. If you do not like to use or see these animations, we give you an option to deactivate them. Simply head to the Status Bar. Go to the little 'Toggle Images' icon and you'll find a new addition called Load Animations. Check it out: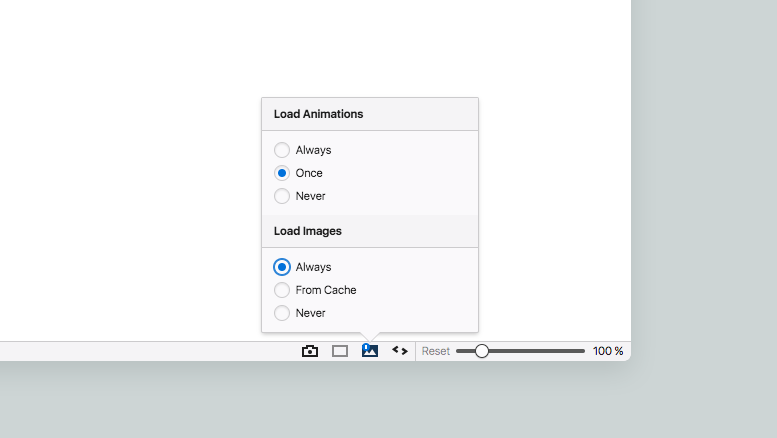 We know that you love mouse gestures and want more control over them. So now we give you the option to adjust the gesture sensitivity by setting the minimum stroke length required for the gesture to be registered.

In addition to this, we continue to polish the Reader Mode with some more fixes. As we are trying to get 1.11 out of the door as soon as possible, please let us know your feedback on serious regressions since 1.10 stable. For queries on new features or longstanding issues, please do so on our forums.
Known Issue:
VB-30098 Setting for GIF animation does not persist between sessions
Download (1.11.917.17)
Changelog
VB-29962 [Regression]Save password prompt does not show up
VB-16320 [New] Disable GIF animation by setting
VB-30408 [New] Configurable gesture sensitivity
VB-20258 [Mac] Gestures don't work in Settings in a tab
VB-28796 Activate Add button upon paste to specific page field
VB-30461 History search matches multiple words
VB-29638 Cannot type in history search field
VB-30441 Unable to search or select typed history entry when typing bookmark nickname in urlfield
VB-23446 Reader Mode clears page title
VB-29955 Selecting a bookmark with a nickname results in a google search on the nickname
VB-22288 Cleanup page unload events before switching to reader view