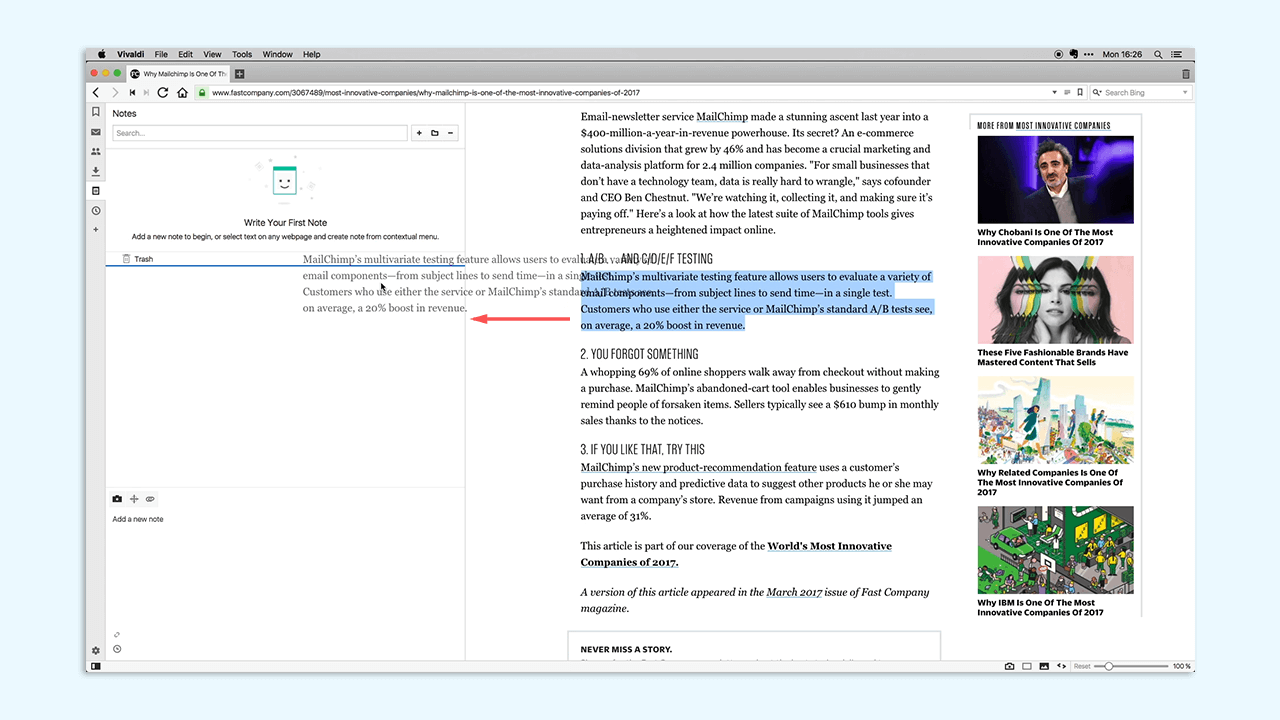 After releasing Vivaldi 1.7 stable last week, we're back to bug-fixing and adding new features to the Vivaldi browser. Highlights of today's snapshot are:
As requested by quite a few of you, you can now select the Vivaldi Start Page as your default homepage in your Startup settings.
Sort your browsing history easily within the History Panel.
In the context menu, we added the "Open Link" option to let you simply open a link in the current tab.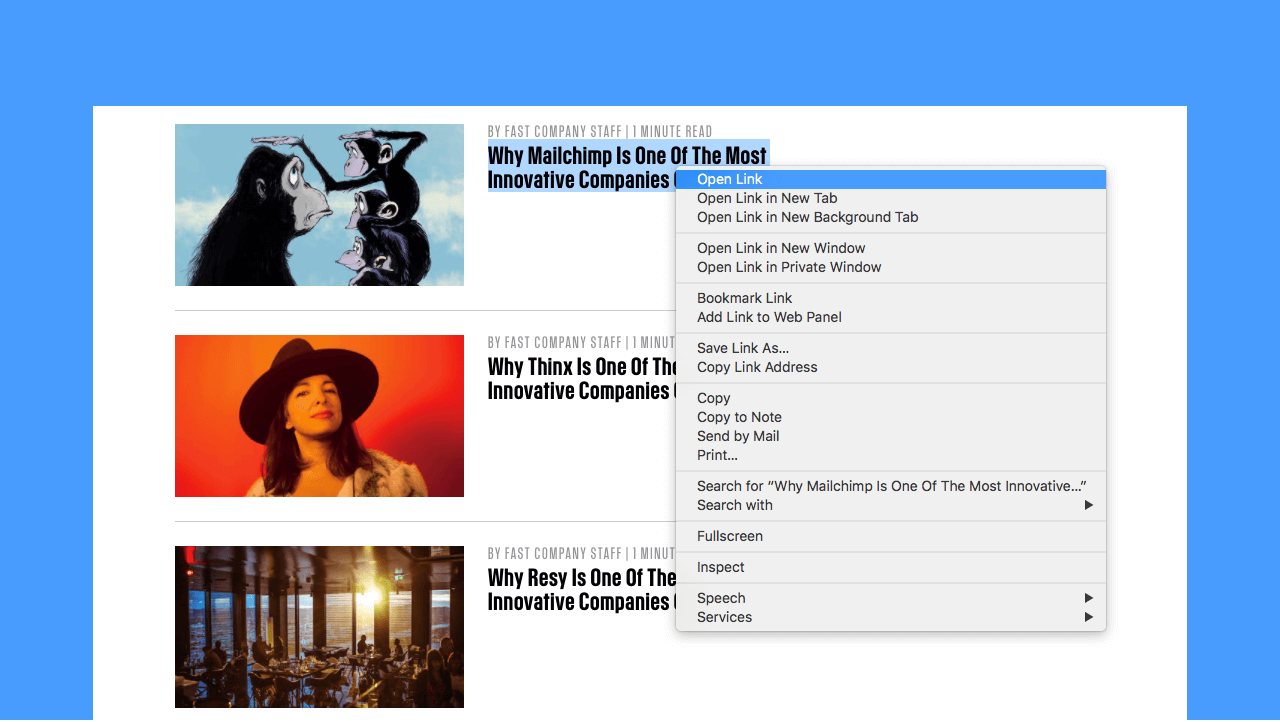 Create a new Note by simply dragging and dropping text from anywhere in your computer to your notes in the Vivaldi browser or easily paste your copied texts anywhere in the Notes menu.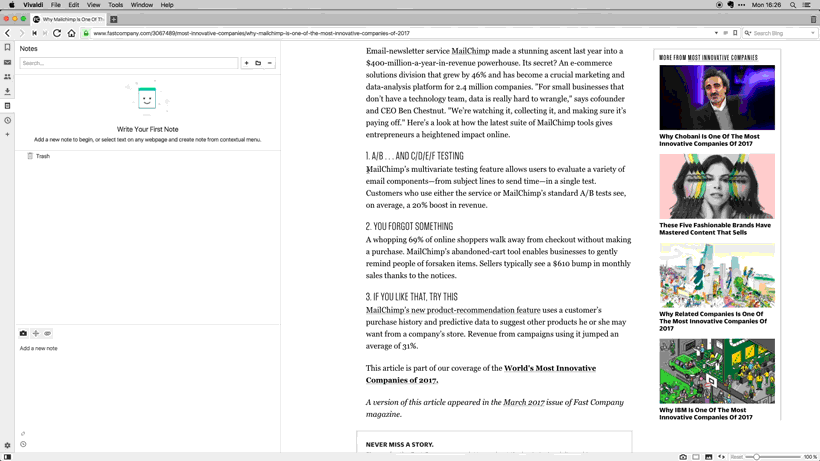 Last but not least, we added further options to the new Tab Muting feature, which now allows you to:

Let all tabs play sound (like we do today)
Only let the active tab play sound
Let a background tab keep playing sound, as long as the active does not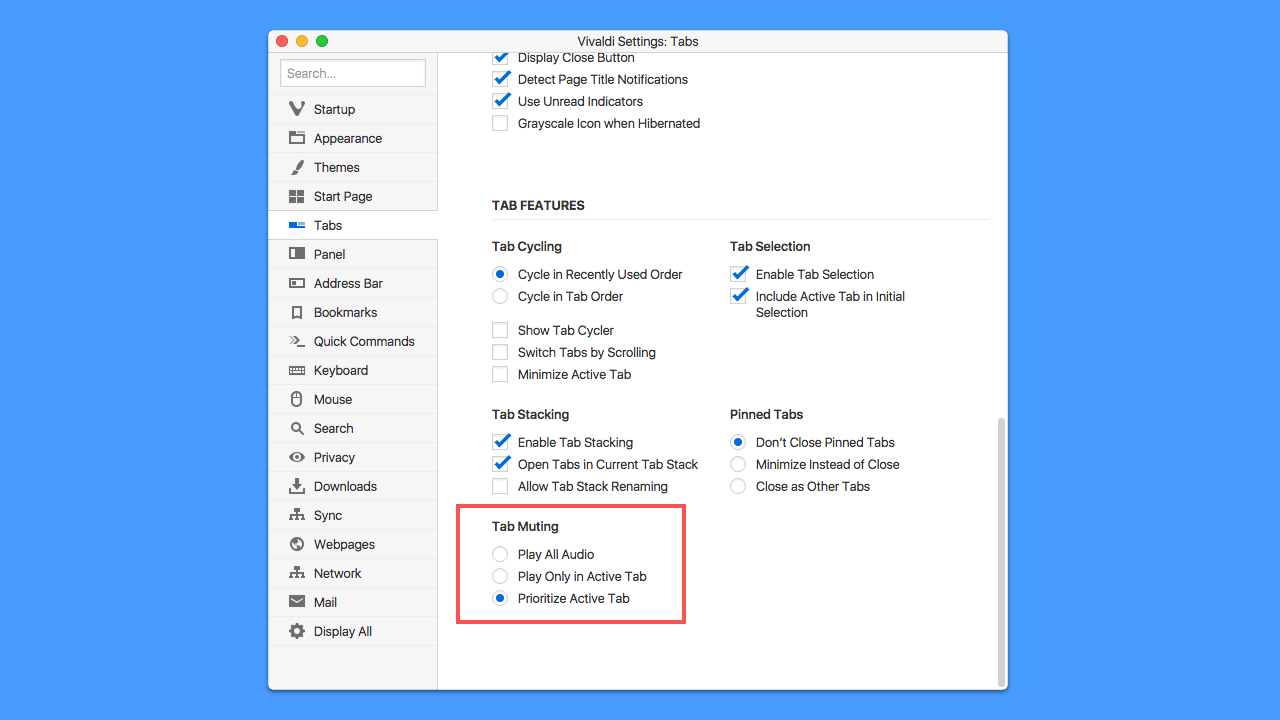 Enjoy this new snapshot and let us know how everything is working out for you!
Download (1.8.755.3)
Changelog
[New feature] Add option to set home page to startpage (VB-25082)
[New feature] Add "Open Link" (in current tab) to document context menu (VB-25175)
[New feature] Make option for graying/shading hibernated tabs (VB-25337)
[New feature] History panel sorting (VB-25525)
[New feature] More visible highlight in omnidropdown (VB-5827)
[New feature] Auto muting options for tabs (VB-25474)
[New feature] Allow creating a note from dragged text (VB-25402)
[New feature] Add "Copy Selection to New Note" menu entry in Notes menu (VB-25379)
[Regression] Context menu appearing after performing unrecognized mouse gesture (VB-20200)
[Regression] Page keys with modifiers do not work on Google Spreadsheets (VB-23467)
[Regression] Arrow down on a page opens URL field dropdown (VB-25103)
[Mac] Back in history in private mode is fixed (VB-25536)
Inspect should be at the bottom of most item in document context menus (VB-25699)
URL autocomplete does not consider Typed history (VB-20375)
Screenshots from Notes open in active tab (VB-23244)
The new download confirmation dialog appears in all windows but disappears only in one (VB-23250)
Tabs should be marked as hibernated on cloning and optionally on startup (VB-24360)
Allow defining many TLDs for Ctrl+Enter expansion and cycling through them (VB-25031)
Reader mode grabs focus while navigating UI with Tab (VB-25179)
Populate Find in Page dialog with current page text selection (VB-25302)
Scroll to top / bottom gesture not working after reopen closed tab (VB-25306)
URL autocomplete does not consider Typed history with Prefer Bookmarks on (VB-25477)
Not possible to select text of a link as drag and drop is triggered: bundle Select-Like-A-Boss (VB-9048)
Keyboard settings labels overflow (VB-25640)
Let Clear Private Data dialog remember state (VB-25581)