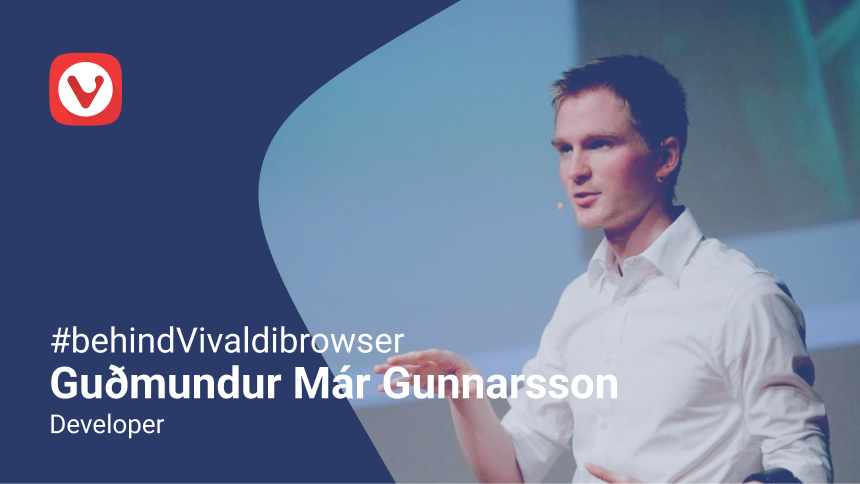 Welcome! It's time for another sneak-peek post, where you can get to know more about the great people behind Vivaldi. Today, we're talking to the developer, music lover and football fanatic Guðmundur Már Gunnarsson, or as we call him: gmg.
Part of the team working in Iceland on Vivaldi Mail, gmg is not just a talented developer, he's an invaluable source of information for any colleague seeking details about the Vivaldi Mail client and more.
Let's find out a little more about him and see what he has to share with us!
🚀 What do you love about working at Vivaldi?
In a world focused on profits, I am so happy to be able to work for a company that puts their users and values before profits.
💪 What are your favorite productivity features in the browser?
In the Vivaldi Mail client, I like that I can see all my mail accounts at a glance. And by marking mails as read when I'm done with them, I can also use my mail client as To Do list.
My Vivaldi.net CalDav calendar is also very practical, as I can use it with the Vivaldi Calendar client on desktop and sync it to my phone using DAVx5. My phone then shows me my next calendar item on my home screen.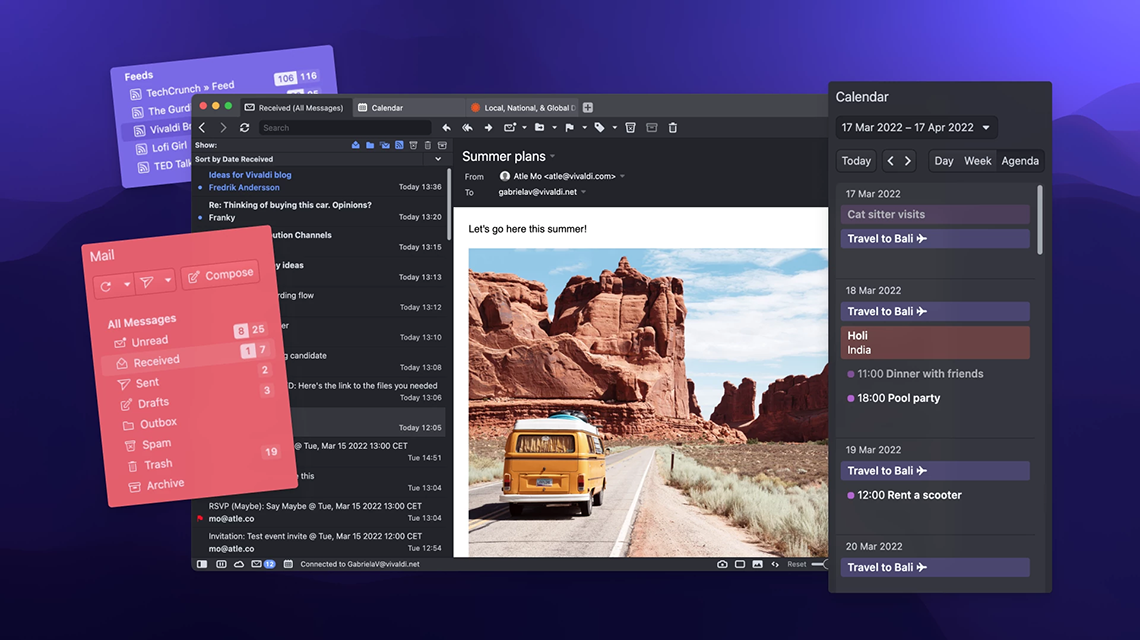 Another productivity feature that I often use is the option to create different profiles for different things, such as school, streaming and work. I can then open links in the profile I choose. (See tip 83 for more!)
💡 What is something thing you've learned so far?
The easy looking bugs are sometimes just rabbit holes in disguise.
🤩 What else should we know about you?
I love working with kids, so I manage a sports school for 2-6 year olds on Saturdays. I've also worked as an outdoor camp counselor, a football coach, and a preschool teacher, to name just a few. I also like to keep busy – I am currently studying law in my spare time, play football a few times a week (when not injured 🤕), and love making music, as I studied music software, piano and organ for years.
---
Obviously gmg has a lot of pastimes, from the professional to the playful. He is also passionate when it comes to the Vivaldi Mail suite with Calendar and Feed Reader. If you are using it, tell us why it's the right choice for you. We'd also like to hear what productivity features in Vivaldi help you power through your day (or night). Let us know in the comments below.👇