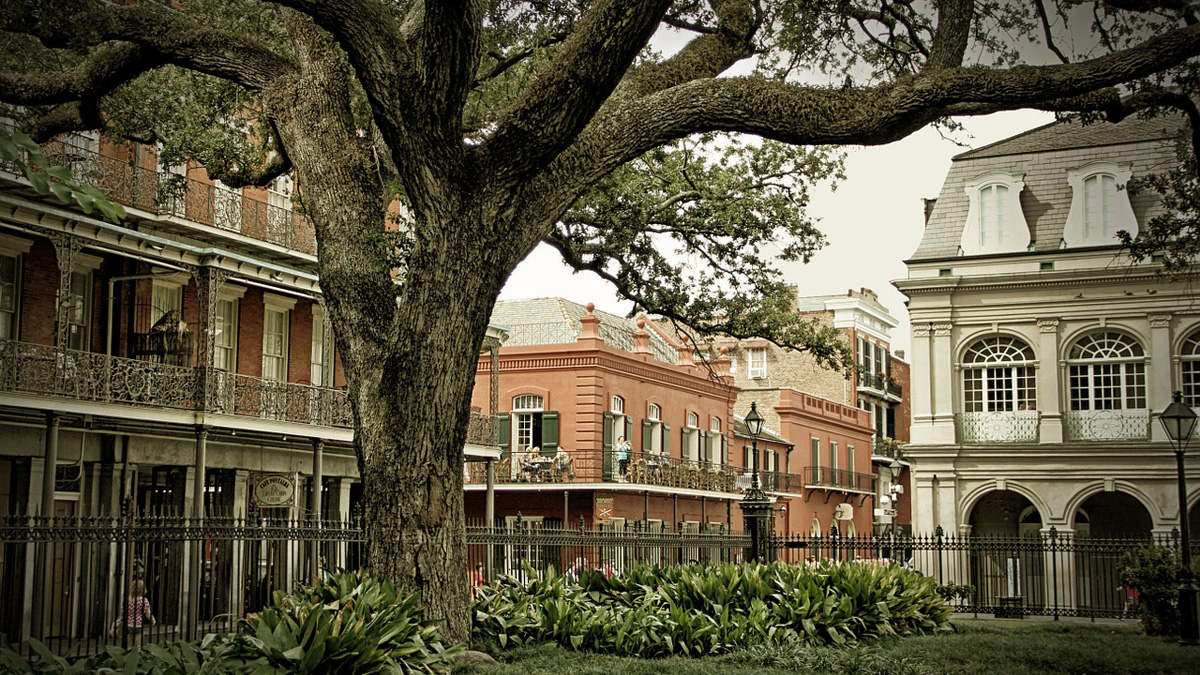 Hi friends,
New Orleans is one of my favourite cities in the U.S. Home to some delicious food and bluesy jazz music, NOLA is a wonderful place with great southern hospitality. It has a rich history brimming with stunning architecture at every turn. I am looking forward to going back to this charming city.
My last visit was for a vacation, but this time is a bit special. My partner in crime Jon von Tetzchner is speaking at the Collision conference on May 2. He would be in a fireside chat with Rob Pegoraro from USA Today. They will discuss "The journey towards corporate monopolies: The Evolution of browsing." Catch the full schedule here: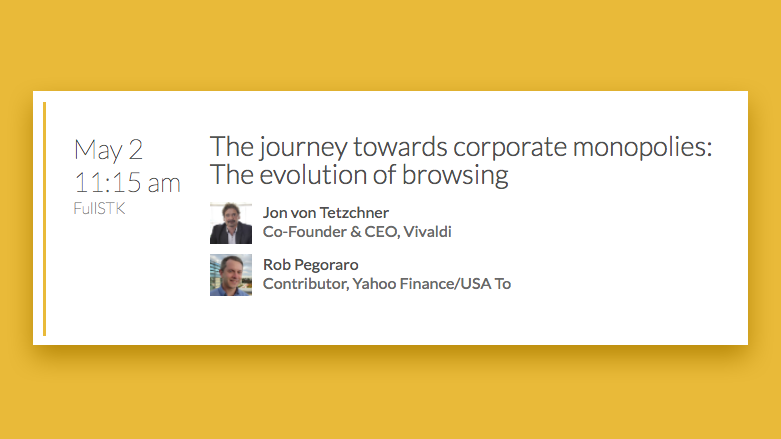 With only a few days to go, the excitement to participate and listen to interesting sessions with some of the top minds of the industry and exchange ideas is only increasing. Let us know if you would like to meet the Vivaldi team. We'd love to catch up with you if you are around. Drop in a hello at @tatsukit or @jonsvt. See you there!
And for all those who are unable to attend the conference or meet us, there is some good news. We will be live streaming Jon's talk on our social media channels. Are you following us yet?
Twitter | Facebook | Instagram | LinkedIn | Google+
Stay tuned for more and have a wonderful weekend while I go and pack for this much-anticipated trip.
Cheers,
Tatsuki
P.S. We released our stable version 1.9 yesterday with more options for your browsing. With the inclusion of Ecosia, the most eco-friendly search engine, we can proudly call ourselves a 'greener' browser. If you are looking for a way to boost your environmental credentials, now is the time to download the latest version of Vivaldi and plant trees while you search with Ecosia. As always, we'd be happy to hear your feedback and suggestions.