Vivaldi for Android
Vivaldi is a private web browser with built-in tools to keep you safe, browse faster and get more done on your phones and tablets.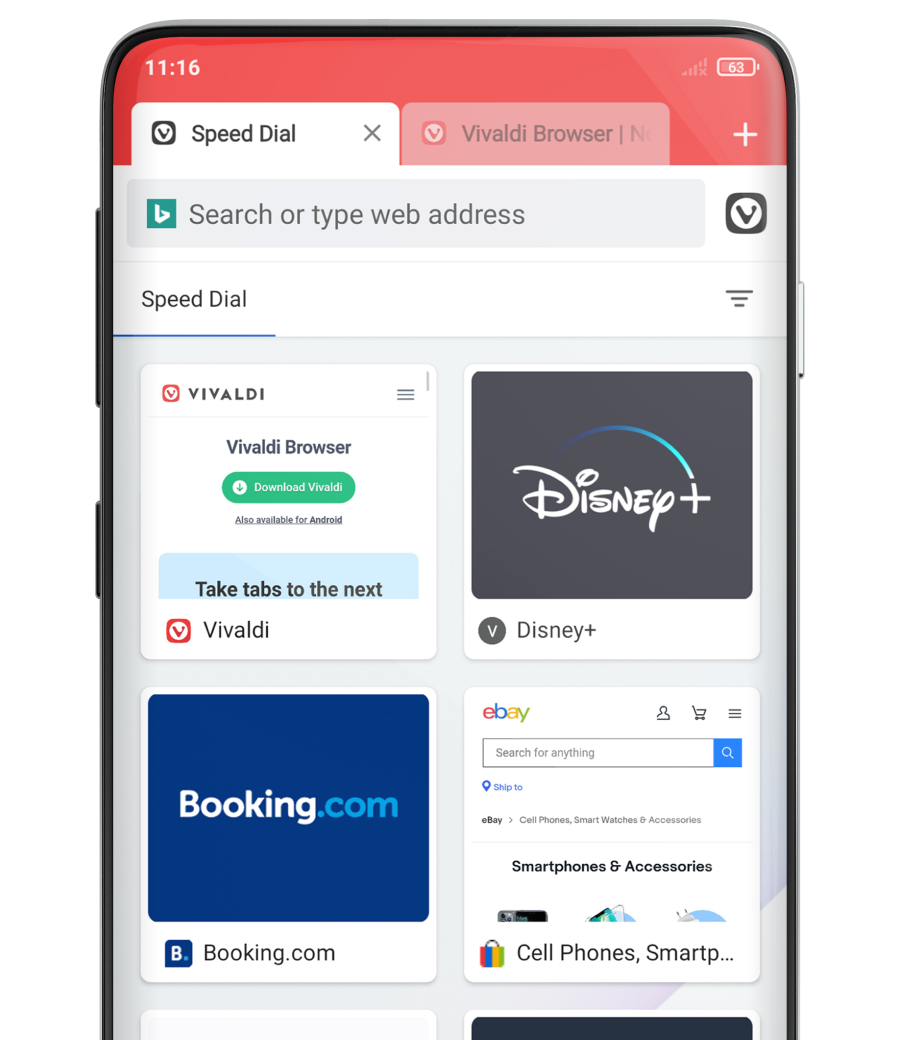 Built for the big screen.
Make the most of your tablet with Vivaldi.
Take tabs to the next level
Use Two-Level Tab Stacks to stay organized and keep your screen tidy. Tabs inside a group will show in a second row, but stay hidden when you don't need them.
Tools by your side
Keep go-to tools within easy reach in the side bar of the browser. Work with your History, Downloads, Bookmarks, and Notes in split-screen with your main window.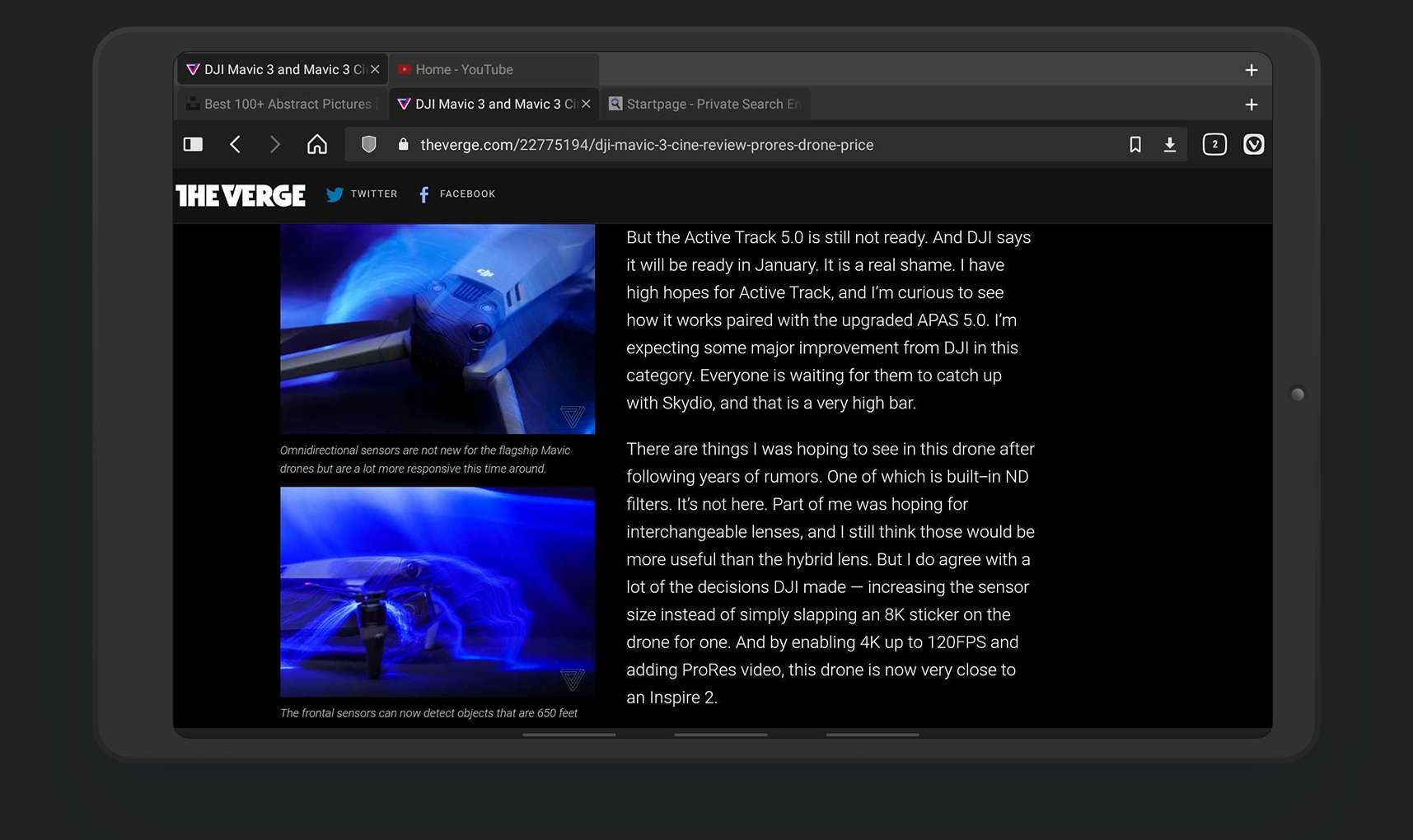 What others say about Vivaldi
Read more about our features