Emme jäljitä sinua. Ei mitään, nolla, tyhjä.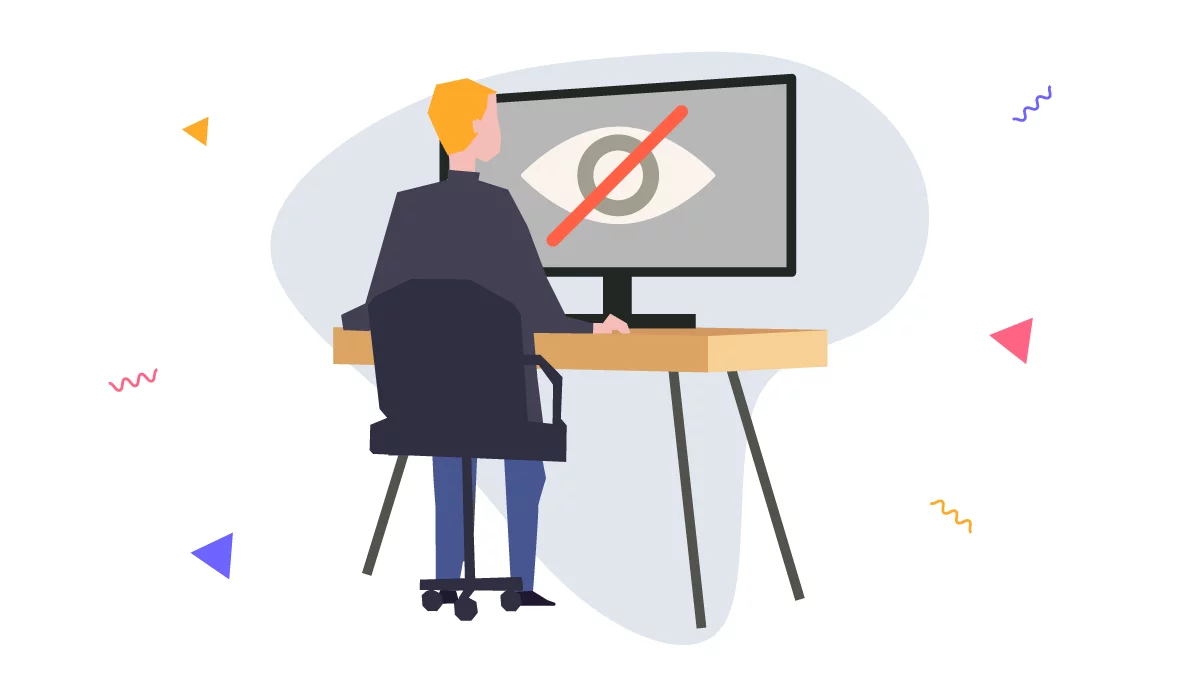 Many sites you visit want to gather as much information about you as possible. Why? To further their business. Many browser makers have the same idea. Surprised?
Usein sovellukset valvovat jäyttäjiään, luovat profiileita ja myyvät tietoja mainostajille. Tämä on hinta heidän "ilmaisten" palveluidensa käytöstä.
But not Vivaldi. Honestly, we have no use for your data.
Käyttämäsi sivustot, mitä kirjoitat selaimeen, latauksesi – meillä ei ole mielenkiintoa, eikä pääsyä näihin tietoihin. Ne säilytetään joko paikallisesti laitteellasi tai salattuna.
We have zero data to sell.
We're not going to lie. Of course it'd be nice to have data about how you use Vivaldi (like what are your favorite features). But rather than tracking this in a creepy way, we think it's better to ask you directly. Crazy, we know.
How we count without tracking
Like every company, we need to know how many users we have out there (yeah, we need that to stay in business).
For a while we've been relying on a unique user counting request stored on your computer. It tells us simply "This is the same user we've counted before".
But we're phasing that out. Even that is too much information for us. We don't want anything "unique" coming from your machine.
Right now, we're working on a new implementation. It requires a fair bit of coding but we'll get there.
We are writing the browser-side of that code in C++ so that we can publish it with our source code and you can check that it does what it says on the label.
We truncate the IPs we get from the counting request. This still tells us roughly where you are in the world – which helps us decide things like what countries and languages to focus on to make your experience better. But we couldn't pinpoint a specific user even if we wanted to.
We also know what version of Vivaldi you're running, the type of processor chip, OS, and screen resolution. Not much to be honest.
We use a handful of third parties, for some stuff you do in the browser. Keep that in mind. And always take care when you install browser extensions.
Miksi lisäsimme sisäänrakennetun seurannaneston
"76 percent of websites contain hidden Google trackers."
You'll have noticed that we campaign hard against unnecessary tracking and data collection. But, darn, that hasn't stopped web trackers. Their number has skyrocketed. There are billions of trackers out there.
So, we've baked a tracker blocker right into the browser. It protects you from the ubiquitous web trackers that follow you around the web gathering your personal information.
Much as we want our Tracker blocker to be perfect and block all trackers that spy on you, there will always be websites that bypass it. If you discover one, will you report it to us?
So yes, we're building Vivaldi without any privacy-infringing tracking.
How many apps can say that?
Lue lisää:
Miten seuraamme käyttäjämääräämme
Vivaldi-selaimen tietosuojakäytäntö
Verkkotoiminnan purku Vivaldissa