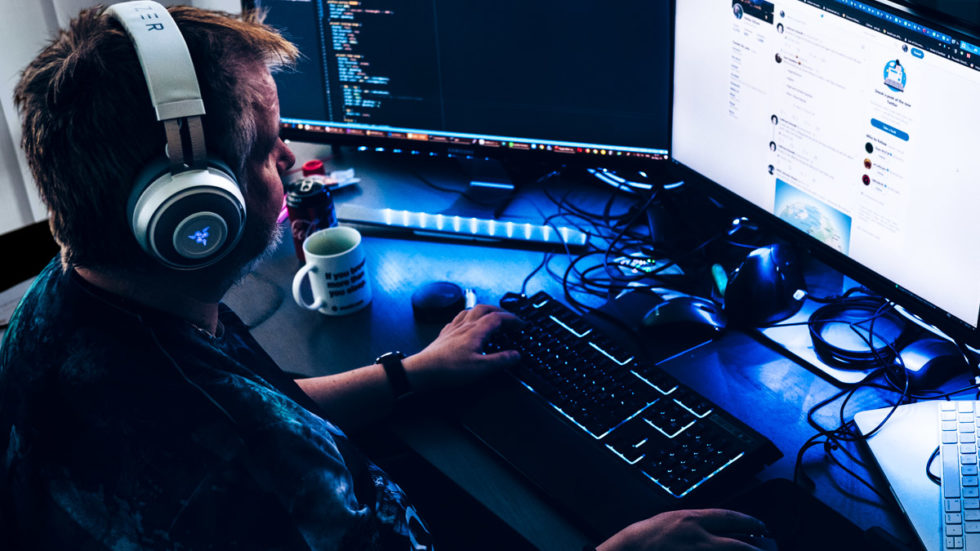 I am an avid gamer and have been so for years. If you ask me to pick a favorite game, I wouldn't know where to start. An all time favorite is The Last of Us from Naughty Dogs because of its powerful storyline. At the moment, I play a lot of World of Warships and Assassin's Creed Odyssey. There are so many fantastic games out there, it's hard to pick a favorite.
A few months ago, another gamer suggested integration with Razer Chroma on Reddit (where I also spend a lot of time), and I was hooked on the idea.
I'd been wanting to add more device support to Vivaldi since we got the Philips Hue integration and the theme color changing support more than two years ago. I have a fairly large Hue setup at home and like that stuff.
I do like color too – as can be seen by my colorful shoes and t-shirts – so another venue to get more color into computer time sounded just right!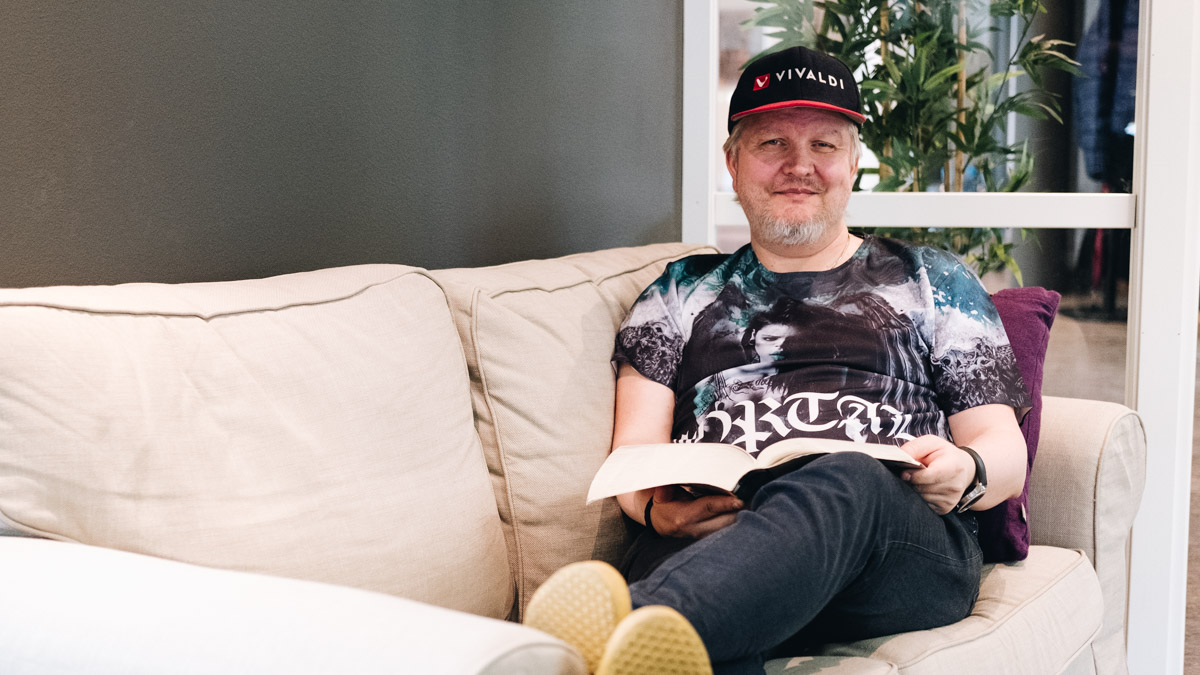 The team was hooked as well. There are several gamers in the Vivaldi team, we have gaming nights at the office and – of course – a gaming channel on Slack.
The potential of this integration was exciting to all of us.
It also helped that the Razer devs were very forthcoming and helpful. It made it so easy to prioritize. 😜
The real work
The biggest challenge was that in order to be able to synchronize color change across multiple connected devices, it had to be done in C++.  The Razer SDK, while being quite powerful, was lacking a bit in the higher level overview documentation so it took me a while to figure out how to best proceed to achieve what I wanted.
Having accomplished this, I now have a much better overview of what is possible and what SDK examples are relevant, so future work to expand on this functionality should be easier.
Once that work was done, we could all start playing.
You could say that I am biased but I have now permanently disabled the ceiling lights in my office and use Chroma led strips, keyboard, mouse and mouse mat for some glorious colored lights.
There's so much more we can do with this integration! We currently fade between the previous and new theme color, but we have plans to expand on this on devices that can allow for more interesting effects, such as connected Chroma Link devices and keyboards. Changing colors using a sweeping wave is another idea. Other ideas are also welcome.
And of course nothing better than seeing our users happy! Thanks for the suggestion, mate! It was a pleasure working on this!