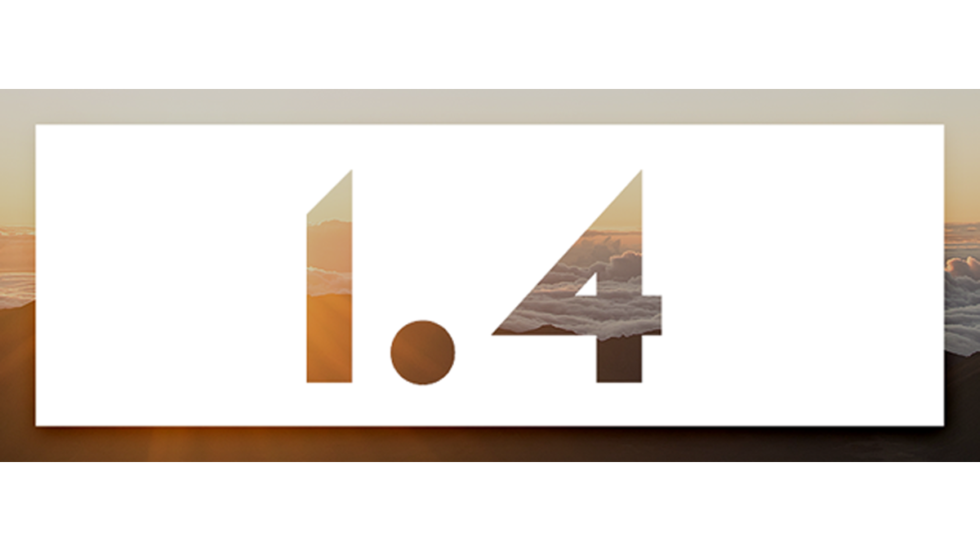 Back in August, we released Vivaldi browser 1.3 with theme support and received lots of great feedback. Thank you! In less than a month, we are back with yet another release with some new features as well as many improvements.
Most of us spend significant amount of time every day on the web so we believe you deserve the best possible experience for YOU. Vivaldi is all about personalisation and customisation so that you can make your web browser just the way you like it to be. We feel that this release is getting us a step closer to achieving that vision.
Mood play with Theme Scheduling
When a user tweets:
@vivaldibrowser Yo this is by far THE best browser I've ever used!! Thanks for creating a browser thats very productive and multitasking! 😀

— Katsu_늑대 (@KatsuWolf_) September 6, 2016
It only strengthens our belief that we are on the right track. We are building Vivaldi that is made for YOU and to make it more personal, we have added the capability to change the browser theme with the clock. Theme scheduling allows you to set your favourite theme to your preferred time. You can also switch your favorite theme according to your schedule or mood as many times as you want during the day.
User feedback is the core of Vivaldi's product development process
It's no secret that Vivaldi has more features than any other browsers out there. On top of that, our very active user community shares lots of great feedback on our existing feature with us. This particular feature came to life based on a feedback from one of our users. Now, you can restore the last closed tab by middle-clicking on the trash bin icon. If you accidentally click a close a tab, don't worry! You can undo it with just a single click.
More flexibility
It's very interesting to observe how people use Vivaldi. We've seen some screenshots or videos showing how people incorporate Web panel to their every day browsing. So based on the feedback, we have added the capability to have web panels of varying widths, as different web panels require different widths to perform optimally. This will give you more flexibility over how your content is presented. Again, it's all about giving controls.
We are trying our best to be on top of our game whether it's bringing updates to you faster or providing new features and adding more finesse to them. We owe it to you, our users who have constantly provided us with feedback which helps us to grow.
Thank you for taking the time to provide us with such detail on how YOUR browser should shape up. We look at each and every one of your feedback to understand better what can make Vivaldi better for you, now and in the future.
Download Vivaldi
Changelog
[New feature] [Themes] Theme change scheduling (VB-20445)
[New feature][Trash] Let middle-click on Trash icon restore recently closed tab (VB-20624)
[Regression] [Mac] Escaping fullscreen crashes vivaldi (VB-20886)
[Regression] History entry in URL dropdown cannot be deleted (VB-21017)
[Regression] Can't delete history on search box if the entry is too long (VB-16086)
[Regression] Vivaldi crashes when denying web notifications after leaving the website (VB-20855)
[Regression] Tab not displayed on tab Trash list if closed on Speed Dial (VB-10032)
[Fixed] Bookmarks bar folder is not removed from toolbar when deleted (VB-20804)
[Fixed] Bookmarks added twice after confirming with Enter (VB-15345)
[Fixed] Add Scots Gaelic to installer and settings (VB-20992)
[Fixed] Resizing panels pushes right-placed tabs (VB-20839)
[Fixed] Search in notes does not look into URL field (VB-16919)
[Fixed] Drop URLs on Tab Bar or individual tabs (VB-1369)
[Fixed] Auto-update fails with non-ASCII character in user name (VB-20771)
[Mac] Gestures don't work in Settings in a tab (VB-20258)
[Mac] Tab Stack indicator not visible if native window is used (VB-12504)
[Mac] Top bar lost in full screen state when switching tabs (VB-20156)
[Bookmarks] Panel – no collapse after pressing left arrow key on subitem? (VB-16434)
[Bookmarks] Import of Bookmarks from Firefox fails (VB-20401)
[Bookmarks] Add bookmark pop-up looks wrong (VB-20276)
[Bookmarks][URL] Matching bookmarks do not show up in URL field drop down (VB-20705)
[Notes] Adding an attachment to a Note is impractical (VB-20603)
[Notes] Panel not keyboard accessible (VB-10240)
[Panels] Add configurable buttons to Web panels and separate resize to all panels (VB-20503)
[Panels] Let web panels delay loading until activated the first time (VB-20595)
[Spatnav] Can't select Righmost "Login" button and leftmost "Vivaldi blog team" is not reachable (VB-13014)
[Search] After pressing enter in search field, dropdown flickers (VB-20746)
[Search] Can't delete search field typed history (VB-20744)
[URL] Autocomplete on Vivaldi URLs in URL field (VB-19107)
[URL] Do not add invalid URLs to typed history (VB-19106)
[Zoom] Create setting to disable zooming with CTRL/CMD + scrolling (VB-20069)
[Zoom] Maximum Zoom with Scrollwheel is 300% (VB-17298)
Differentiate visually Stable vs Snapshot version (VB-20253)
Can not reopen tab from menu (VB-20402)
Cloned tab appears after active tab not cloned tab (VB-20188)
Closing a Fullscreen Video with CTRL+W should also exit from fullscreen mode (VB-15127)
Context menus do not show up in settings page (VB-20289)
Creating a new bookmark/notes folder does not set focus in the name field (VB-20072)
Default webpage zoom is not respected in private mode (VB-20351)
Find in page Quick Command does not focus search field (VB-20706)
Keyboard Shortcut for clearing browsing data does not work (VB-20666)
Loosing chars if quickly typing into find in page (VB-19532)
Center images (VB-3193)
Middle-click does not open link in background in History (VB-3250)
"Open in new window" on bookmark folder creates multiple windows (VB-5492)
Option to open session in new window (VB-14386)
Page accent color always gray in private tabs (VB-19964)
Panel opening movement improvement (VB-17688)
Panels stuck at minimum width, no more dragging possible (VB-20295)
Prioritize meta-theme-color and dominant colors for UI colorization(VB-19956)
Related tabs are sometimes placed at the end (VB-20411)
Releasing the mouse button over Speed Dial folders opens them (despite not clicking on them) (VB-20130)
Saved passwords are not reflected in privacy settings (VB-19929)
Search engine order is incorrect in search dropdown field (VB-20681)
Search suggest for yandex not working (VB-14070)
Simplify color picking algorithm for tabs (VB-20255)
Tab UI is still overlapping the panels in certain themes (VB-20542)
Theme color not applied in private mode (VB-20409)
URL scheme is inherited from previous URL (VB-19788)
Wrong shortcut action if Ctrl+PgUp and Ctrl+PgDwn is defined (VB-16444)
Zooming and tab switcher activate on too many shortcuts (VB-20282)
Upgraded to Chromium 53