There is a sense of loss. Over the years, I developed a strong bond with Jack Schofield. He suffered from a heart attack last Friday and died in London on March 31st.
For tech readers around the globe, his Ask Jack column was easy and helpful. He was a proud Vivaldi user who never failed to recommend Vivaldi to his readers. He was also a delightful human being, a critical thinker combining enthusiasm and open-mindedness.
I have interacted with him on many occasions through emails courtesy of my profession. But I failed to meet him in person, something I'll regret for the rest of my life.
Jack was caring and different from most of the people I meet. There hasn't been a single email he has not replied to, and I've sent many. There is a reason that the industry has huge respect for him.
In fact, I emailed him last Thursday simply to check if he and his family were doing fine during these unprecedented corona times in the UK. Like a true gentleman, Jack promptly thanked me for checking on him.
"Yes, and many thanks for asking! I'm lucky in that lockdown has been pretty much standard for me for a decade."
He added that he's happy for me being safe in Norway.
One for the history books
Back in 2015, when we were gearing up for Vivaldi's first beta, I managed to set up a meeting between Jack and our CEO Jon von Tetzchner in London.
It had taken me some time to get hold of him but, once I did, I quickly realized he was a seasoned professional who did not shy away from probing into the values and intentions behind a product. We hit it off instantly and Jon and Jack met for the first time. The rest is history.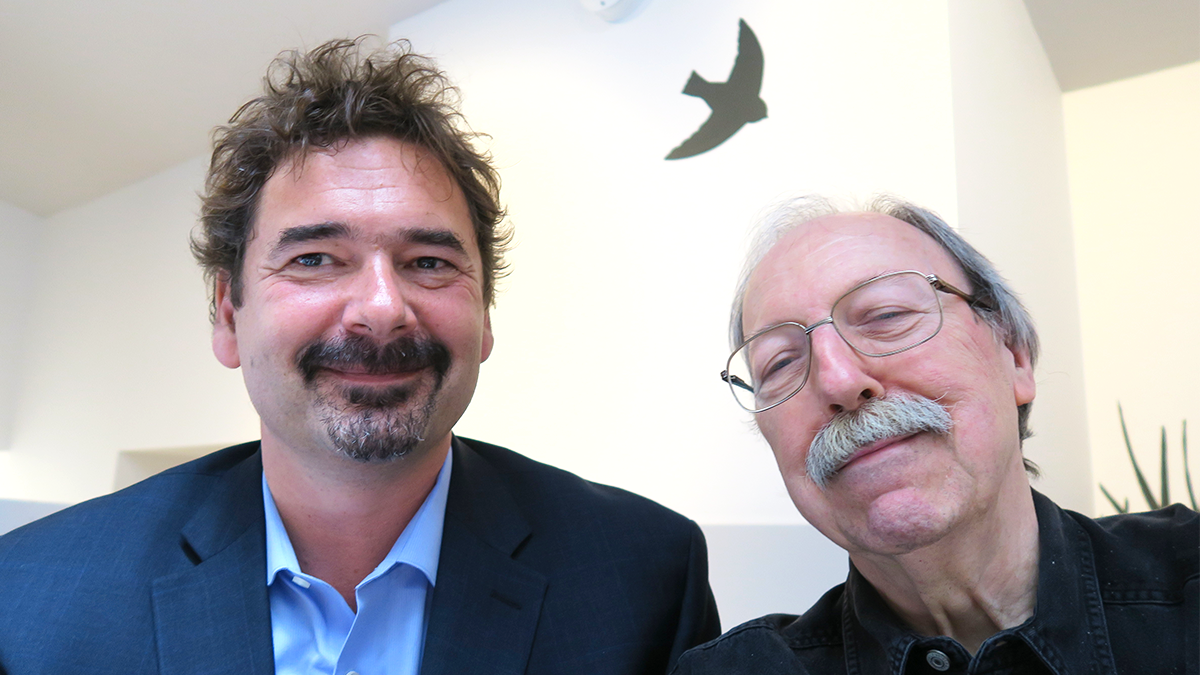 He gave Vivaldi its first story in The Guardian on the launch day in 2016. It was a widely read story at the time. It struck the right chord and came straight from his heart. He continued to write about Vivaldi in other publications too.
He has undeniably produced high quality writing throughout his life. His writing has been instrumental for many to make it into tech. We've been lucky to have him on our side!
We continued to be in touch through emails and whenever Jon was in London, they met and spoke about technology and life. When I asked him for a suitable time for a meeting, Jack used to say "Any time suits me, including the weekend, as long as it's not before noon. Like Snoopy, I'm allergic to mornings". And every quirky line was followed by a standard question: "What's coming to Vivaldi and how can I test the code?". Very typical and curious Jack. 
He never complained if a meeting got a bit delayed. It gave him pipe-smoking time. 😜
Yes, he was an avid pipe-smoker who managed to get a pipe in all of his byline pictures.
Jon and Jack developed a great rapport. Whenever they met, I knew their meetings would last for at least a couple of hours. That was the magic of Jack.
I always hoped I would meet him over a cup of tea, jasmine or green, that's what he preferred  – if ever in the UK. 
I admire his inimitable style. And thank him for what he was. But that meeting is never going to happen now.
He left an indelible impression on me!  We shall miss him. I shall miss him.
The industry is a poorer place without him. Tech journalism has lost one of its true giants. Truly an inspiration and a mentor to many.
Sleep well, Jack.