While it was my fifth visit here, it was by far the longest one yet. I like to travel for work all over the world and find that meeting people in person is professionally and personally enriching. Not only did I meet smart people and had great conversations, but I got to experience a bit more than the usual work or tourist fare.
The journey started when we landed in Mumbai, the so-called "financial capital" of India – a city of lights that never sleeps.
On our first day, we were immediately struck by what is an historic event in world history – the demonetisation of currency. The Indian government decided to remove more than 85% of the monetary notes in the country for a number of key policy reasons. I blogged about the demonetisation process in India during my visit as this was so powerful an experience to witness.
I could not agree more when it comes to India's general personality as a land of contrasts. From the hotel, we could see areas where people live in shacks and we could also see the 27th story residential skyscraper owned by the richest man in India. The contrasts are visible to everyone.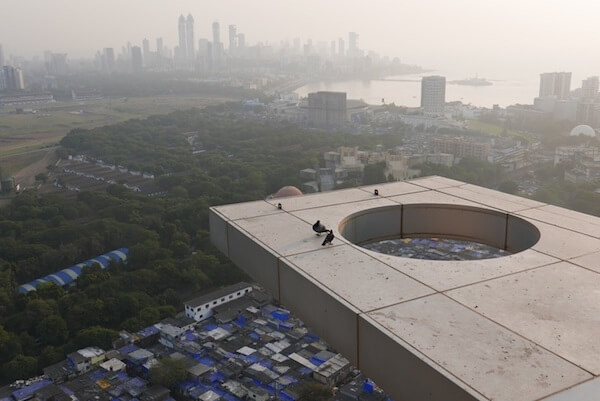 Meeting with journalists and talking about Vivaldi was exhilarating. I am thankful to all of them and want to take a moment to warmly thank each of you who welcomed Vivaldi for your time, your thoughts and the various stories that came thereafter. Such enthusiasm allows us to strive better for the many out there who deserve a browser of their choice.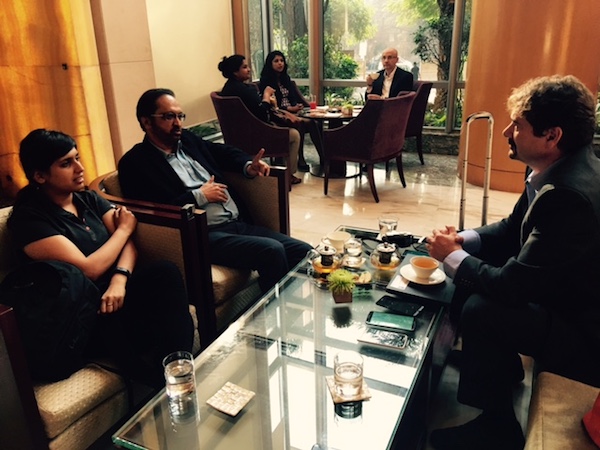 The second stop was Bangalore. Two very busy days followed. Apart from my interactions with the journalists, I had the pleasure to talk to a group of bloggers about the Vivaldi browser. Their eagerness to know more and their honest questions about Vivaldi impressed me greatly.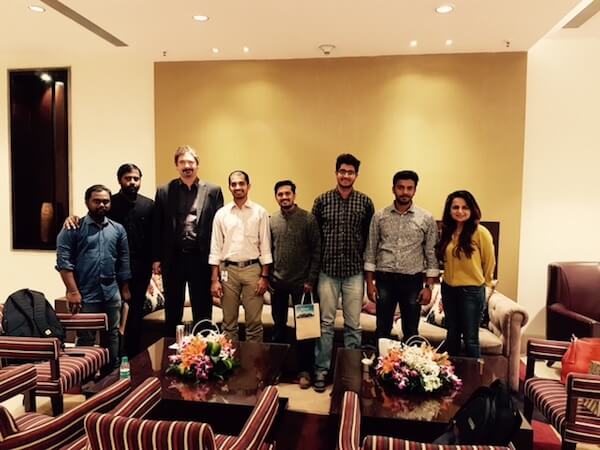 Bangalore treated us very well and I will always have great memories of the South Indian food and my talks with the people I met. After Bangalore, we were headed to Delhi, which I was looking forward to as we had a slight detour – a visit to the Taj Mahal! Watching the countryside rumble past from the open windows of the car was interesting. Life in India is lived in the open and uncensored. This may be a little overwhelming at first culturally, but it's real and it makes one feel so alive!
I had seen many pictures of the Taj Mahal over the years but being there in person is beyond imagination. Pictures just don't do it justice – you've got to visit and experience it yourself! The tour guide was exceptional, knowledgeable and kind.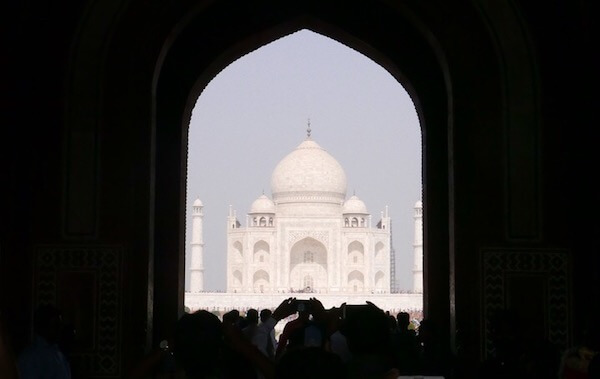 The kindness of strangers is humbling. There is always someone to help you out in India, not to mention the famous Indian hospitality. I realized this especially watching the unfolding currency crisis and how people managed. Overall, it was a great day in Agra.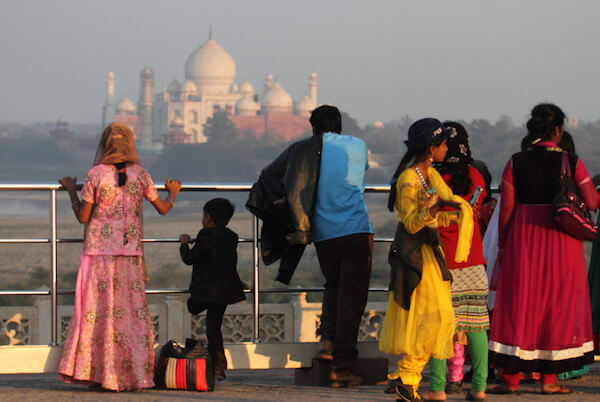 It is hard to talk about India without mentioning the food. We made a pact of only having Indian food for breakfast, lunch and dinner. Yes, we ate the most exquisite and delicious meals. Hot dishes, of all colors and spices. Every forkful was a nice sense of exotic taste, each different but addictive and every bite, a guessing game. I'm going to miss that.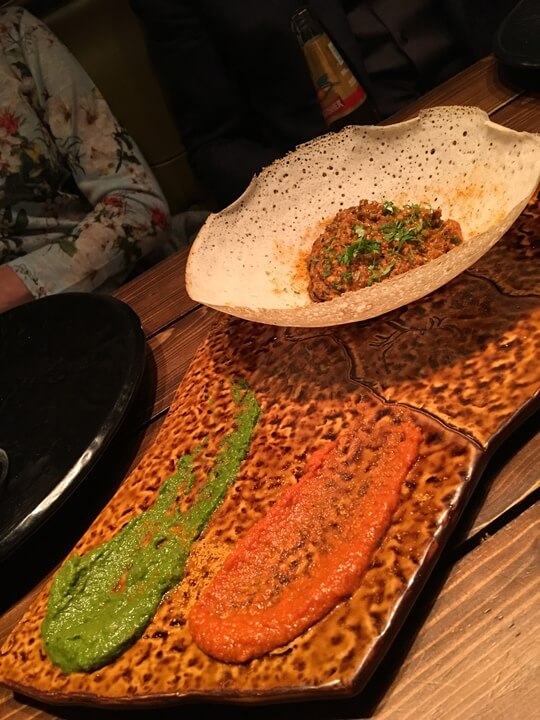 During our stay in Delhi, we ventured out in the by-lanes in Old Delhi. We had dinner at Karim's, a restaurant nearly 100 years old which was quite an experience. We passed by great stores to pick up trinkets, spent time people-watching, marvelling at the chaos and passion of the city which is routine for India. For me, absolutely enthralling!
I was also fascinated by the contrast between Old and New Delhi. The chaos of the streets of Old Delhi is very different than the relative calm of the wide, tree-lined boulevards of New Delhi.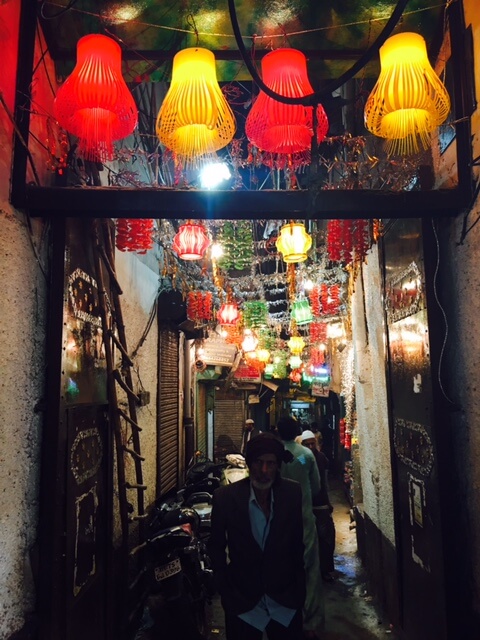 Delhi was busy with meetings, especially some very tech-savvy journalists, including this enjoyable TV interview with Rajiv Makhni of NDTV. We look forward to the show being aired in the near future.
Many of the journalists in Delhi were already on-board with Vivaldi! Many were also former Opera users and some I had met before. I believe we won some new friends on this trip.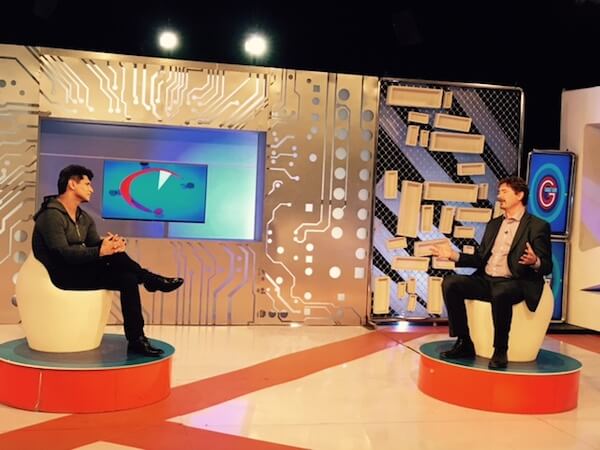 Life is lived more fluidly in India. It may seem chaotic at first but after watching for a while, I began to see there is a method to the madness. Everything is possible in India! I learnt a new word called 'Jugaard' which has a meaning similar to "innovation" or "creativity". Indians have ingenious and imaginative ways of fixing things. An example would be whenever I travel, I like to buy local phones. I was interested in a Micromax mobile phone and looked in many stores including the biggest electronic market, Nehru Place. I was unable to find one. Yet, on the last day, with the help of some old associates and friends and a bit of 'jugaard' creatively managed to get hold of one.
We got to see the sunrise from the Rashtrapati Bhavan (The President's residence), courtesy some old friends. Although the sunrise was 'smogged' out from airborne pollutants, it was beautiful. I hope that the air quality only gets better. Not only for the people living there but also the future generations to come.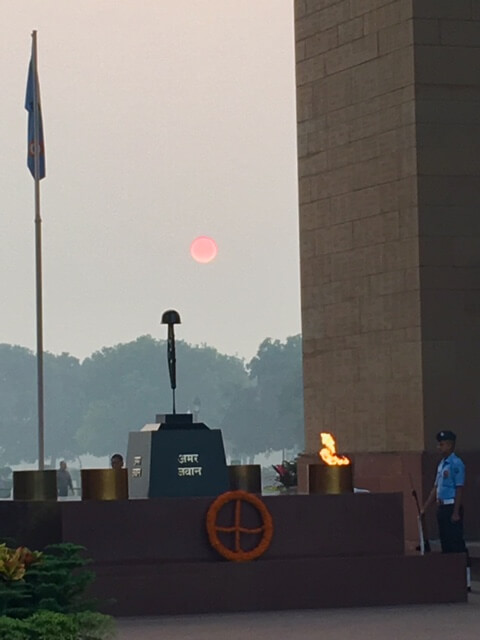 After a busy six days in Delhi, it was a great opportunity to interact with the audience at Mobile Sparks, an event where I had been invited to talk. To be a part of this energy and enthusiasm was indeed exciting. Watch the fireside chat i
n full here.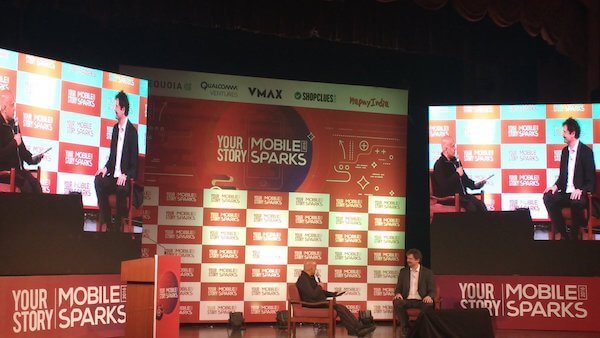 What a fantastic opportunity to learn how the people from India would react to my interactive style of presenting thoughts about Vivaldi and more. India is in an exciting point in history and it will be interesting to see how things evolve there. Again, it's a paradox. You will notice that a lot of people are moving toward becoming a force of power in the economic world with an intense time of creativity and entrepreneurship. On the other side of the story however, some very basic needs such as electricity and clean water need to be provided for long term health and well-being.
The two weeks spent In India were more than special. Thank you, India. As I wind up my ramblings, I want to add that I just love how everything is so richly decorated. Even the trucks – making a utilitarian object into something of joy and celebration in a uniquely Indian way!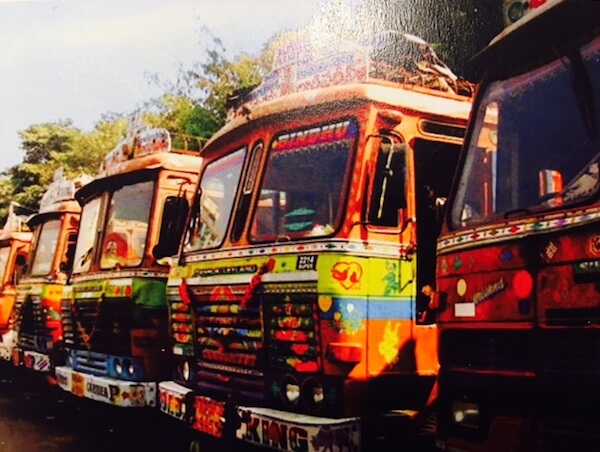 Conversations