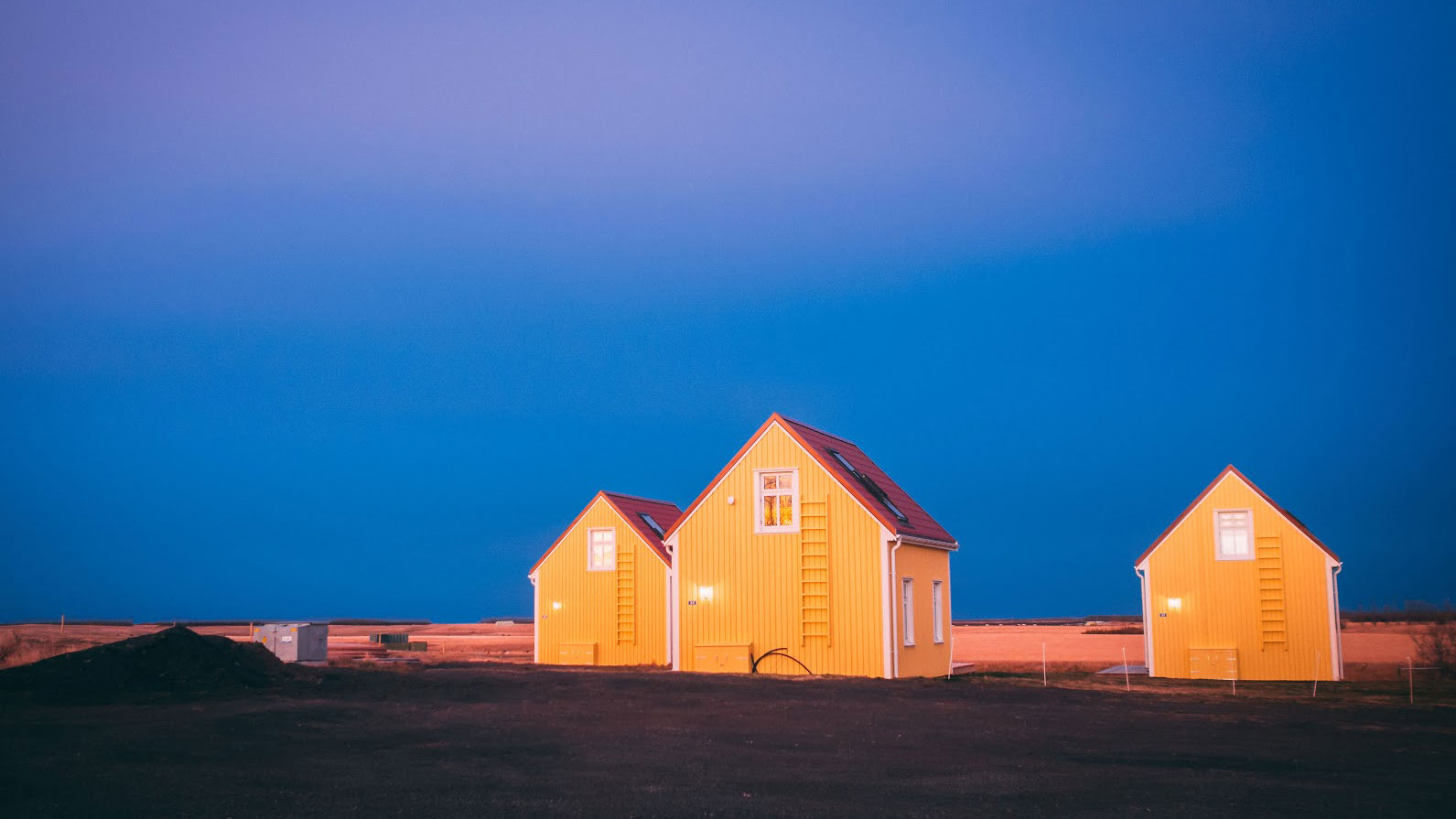 Now back from my travels, I'd like to share some reflections of my days on the road this Fall. Starting with a very productive Vivaldi Team gathering in Iceland. The main image of this blog was taken by our designer Atle during a weekend trip that we took into the mountains. Whether it is playing around with the camera or working on how Vivaldi looks and feels, the team follows their passions with full steam.
After spending some constructive days with the team – including welcoming a few new faces – I made my way to Lisbon to attend one of the fastest growing tech conferences in the world – Web Summit.
This was my second time at the Web Summit, where I had been invited to speak. The four-day-long conference hosted a phenomenal 70,000 attendees.
Arriving at the airport, it was obvious that during this week the entire city was living and breathing Web Summit. The event, like last year, was very meticulously planned with thorough professionalism.
It was all about people coming together
At Web Summit, I interacted with some truly impressive speakers from various industries. It was also fun to connect with a very passionate and curious tech community during the Mentors Hours where I shared my experiences with a few up-and-coming start-ups.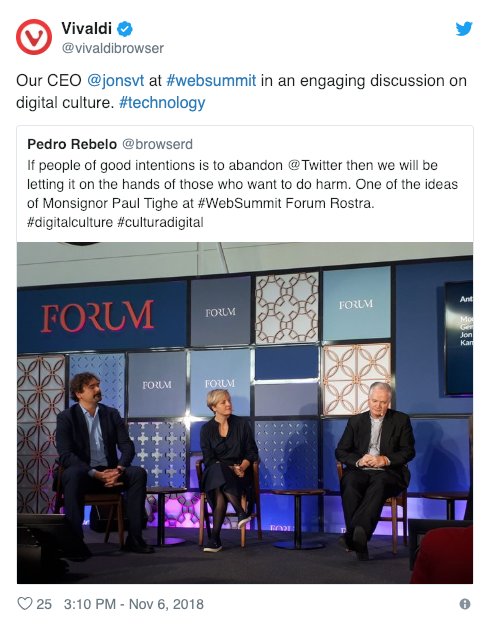 The diversity of people and subjects at this event was incredible. There was something for almost everybody from every sphere – business, tech, health, fashion, music, new management, future of work, recruitment and many more.
I also had the pleasure to interact with a lot of media and talked about the current state of the tech industry and of course, Vivaldi. That we do not track our users and have no interest in accessing their private data is something journalists found very appealing.
The Web has changed everything
This year, I sensed an overarching sense of worry about the misuse of technology. Slowly but surely the world is becoming aware that technology is not only for good, but can be used for the opposite.
The tech industry is facing more challenges than ever before; illustrated by situations like the Cambridge Analytica Facebook data scandal, recurring security breaches and hacking, domination by a few powerful companies, and pervasive mass surveillance, personalized propaganda and ads. The industry is feeling the discomfort, giving rise to big questions hanging over its future.
I have always maintained that regulation is the solution. Europe has taken steps to change their rules and regulations around personal data, which is a good sign. But there is still a lot to be done here. I believe the only way to end this ongoing abuse of technology and users' trust is to flatly prohibit the commercial packaging and sale of our private data.
Our privacy is sacred. Data should not be up for sale. No company should be allowed to collect user data and share it as a resource for advertisers. It is clear that when you build specific profiles of individuals, copy that information, and distribute it to advertisers, problems emerge. And this gives rise to mass surveillance and targeted influence campaigns. We must put an end to this.
At Vivaldi, we see our users as friends, and friends are not to be deceived. Relationships are stronger if they are honest.
Light at the end of the tunnel
If you listen to the address by Sir Tim Berners-Lee, the inventor of the world wide web, on the opening night of Web Summit, I am sure it will strike a chord. It brings in a certain sense of moral responsibility and need for change in our attitudes to make the Web better.
I have been an ardent admirer of Sir Tim Berners Lee from the very beginning and I tend to agree with him almost all of the time. We all are responsible for the Web. And we can all make a difference through our actions – big or small.