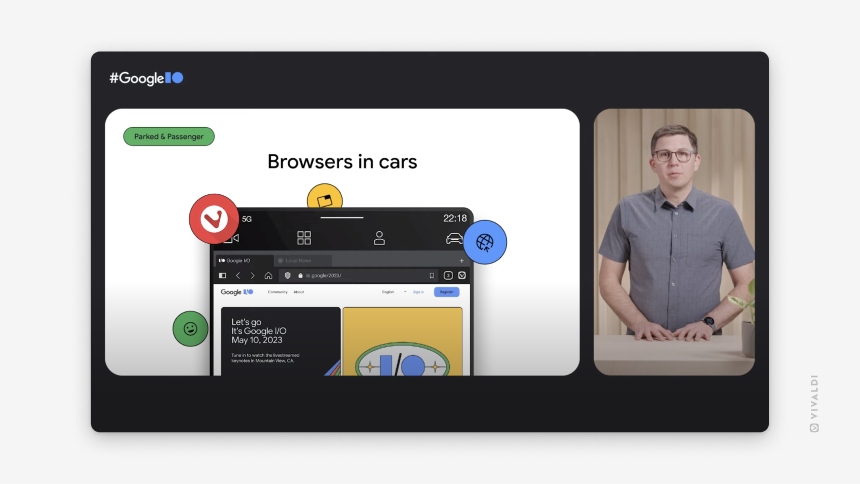 Read this article in Español, Deutsch, 日本語.
Over the last couple of days, we have had some questions regarding Vivaldi showing up at Google I/O.
And we can't keep quiet.
During Google I/O, Google announced that Vivaldi will soon be available on 200 million cars with Android-Automotive-powered in-car entertainment systems.
And why not? We are the first browser on Android Automotive OS. And it's a great opportunity for more and more people to be able to browse with Vivaldi in their cars. Here's more about Vivaldi in cars.
So what's exactly happening here?
We have been working for some time to ensure that we deliver great in-car browsing experiences across many different screen characteristics for different car models.
This partnership with Google allows Android Automotive to greatly enhance in-car entertainment capabilities. This new arrangement joins those with our existing partners such as Polestar, Renault, Mercedes, and Audi.
We are super excited to be part of this announcement and looking forward to the next step ahead, as Vivaldi accelerates our presence in cars around the world.
Stay tuned for more developments.
In the meantime, join our fun ride and catch a glimpse of Vivaldi, the browser in your car: