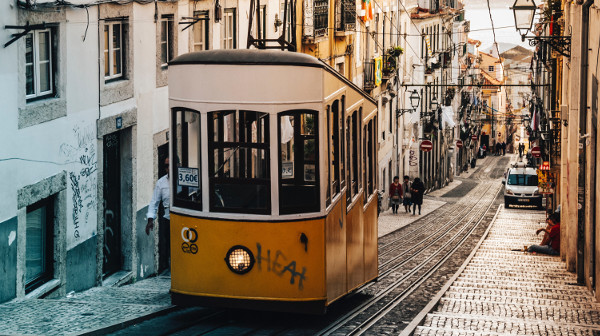 From the perfect custard tarts and traditional trams, this colourful city of Lisbon now offers the largest tech conference in the world. Yes, we are at the Web Summit. 60,000 attendees from different parts of the globe have flocked to the sunny capital of Portugal for a great collision of tech and politics.
Jon von Tetzchner takes the stage on Wednesday for a great session on privacy. In some great company, he will discuss: "Does the convenience of new technology involve a trade-off with privacy?"
Catch the full schedule here: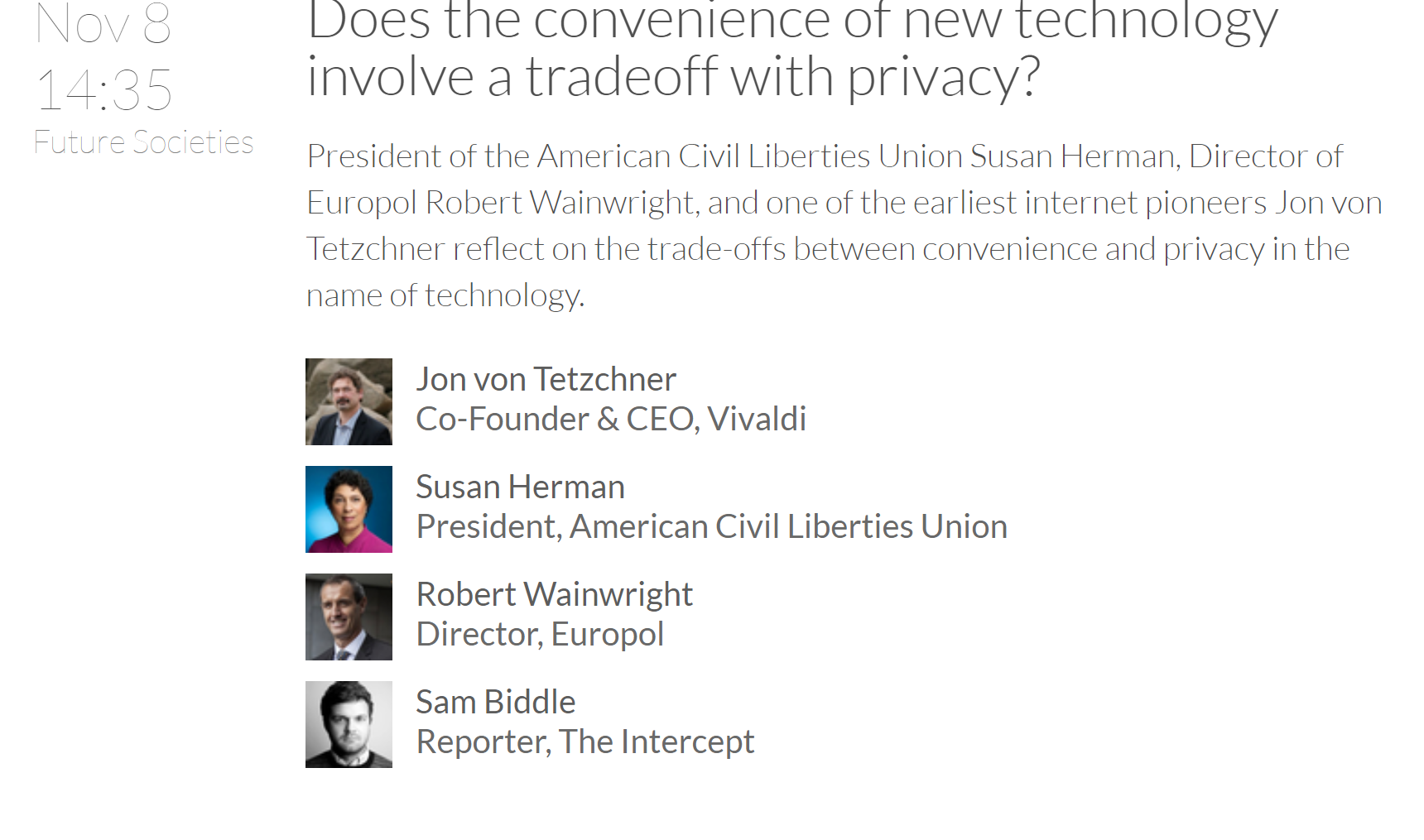 The summit officially kicked off yesterday with an impressive opening ceremony. Speaking at the conference, Physicist Stephen Hawking expressed his qualms out about the looming threat of artificial intelligence (AI). He urged creators of AI to "employ best practice and effective management."
The opening night also saw some very interesting sessions with the European Commissioner for Competition Margrethe Vestager and Secretary General of the United Nations Antonio Guterres.
Take a look at the opening ceremony here:
Opening night of #WebSummit 2017

The opening night of #WebSummit 2017 kicks off now 🎉Tune in to catch European Commission's Margrethe Vestager, Recode's Kara Swisher, United Nations' Antonio Guterres, Kernel's Bryan Johnson, Portuguese Prime Minister Antonio Costa and some very, very special guests ✨This is not one to miss 💯

Posted by Web Summit on Mánudagur, 6. nóvember 2017
We are excited and looking forward to these three jam-packed days. Let us know if you are around in Lisbon and would like to meet Jon. Drop in a hello at @jonsvt. We'd love to catch up!
And for all those who are unable to attend the conference, no worries! We will be streaming Jon's talk on our social media channels. Are you following us yet?
Twitter | Facebook | Instagram | LinkedIn | Google+
Stay tuned for more and have fun!