Vivaldi翻譯
Our browser is private by design, so is Vivaldi Translate powered by Lingvanex. Vivaldi makes it easy to instantly translate websites and short text snippets without the need for third-party extensions that spy on you.
下載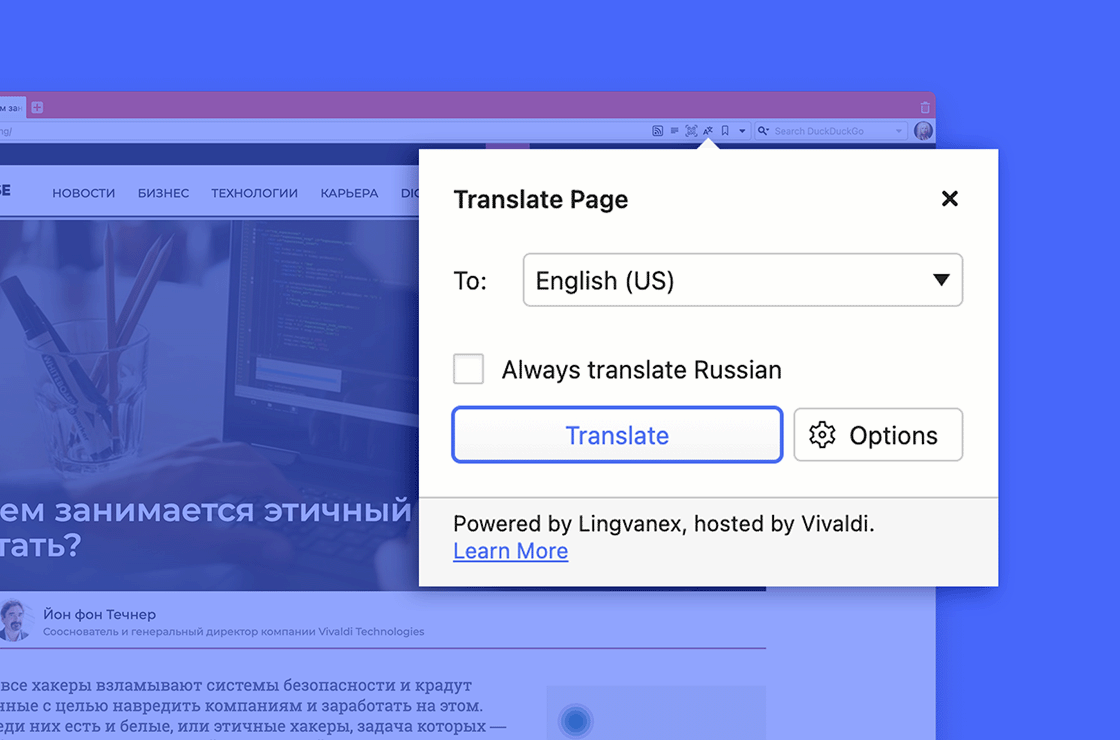 Break the language barrier
Built-in Vivaldi Translate lets you translate selected text or full webpages into 108 languages at the click of a button.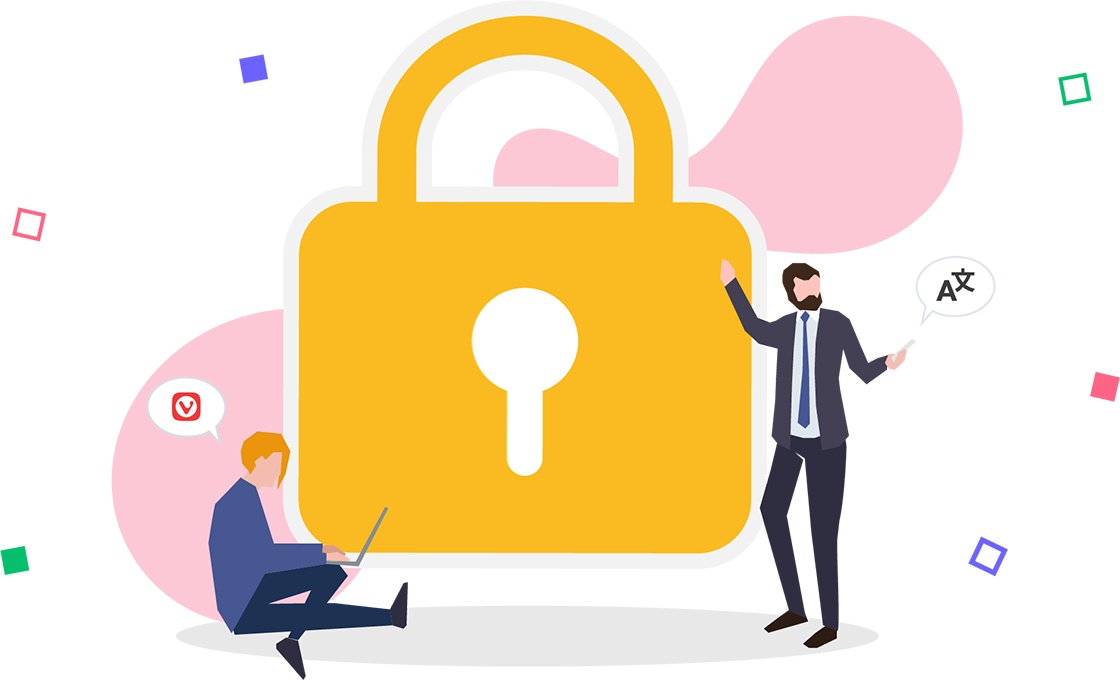 Safer, more secure translation
The translation engine is securely hosted on Vivaldi servers in Iceland. This means there are no third-party servers involved. And it means nobody can access your private translation activity, even us.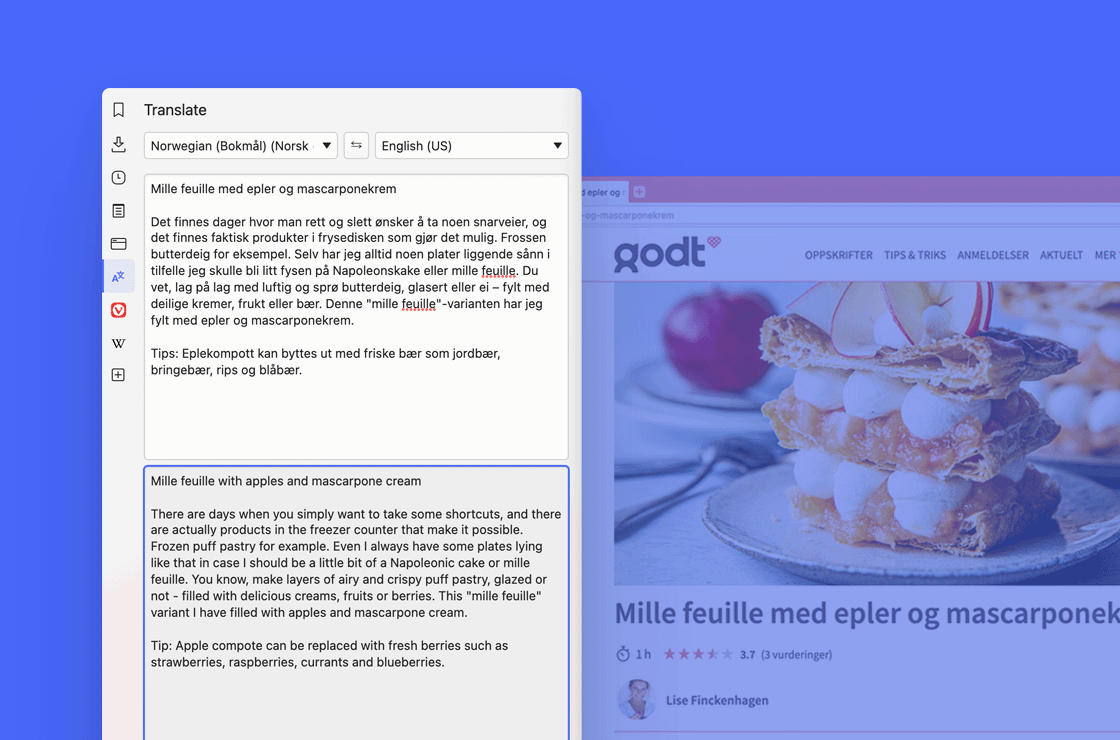 快速翻譯就在側邊欄
A dedicated Translate Panel auto-translates selected text in a flash and gives you access to your translation history.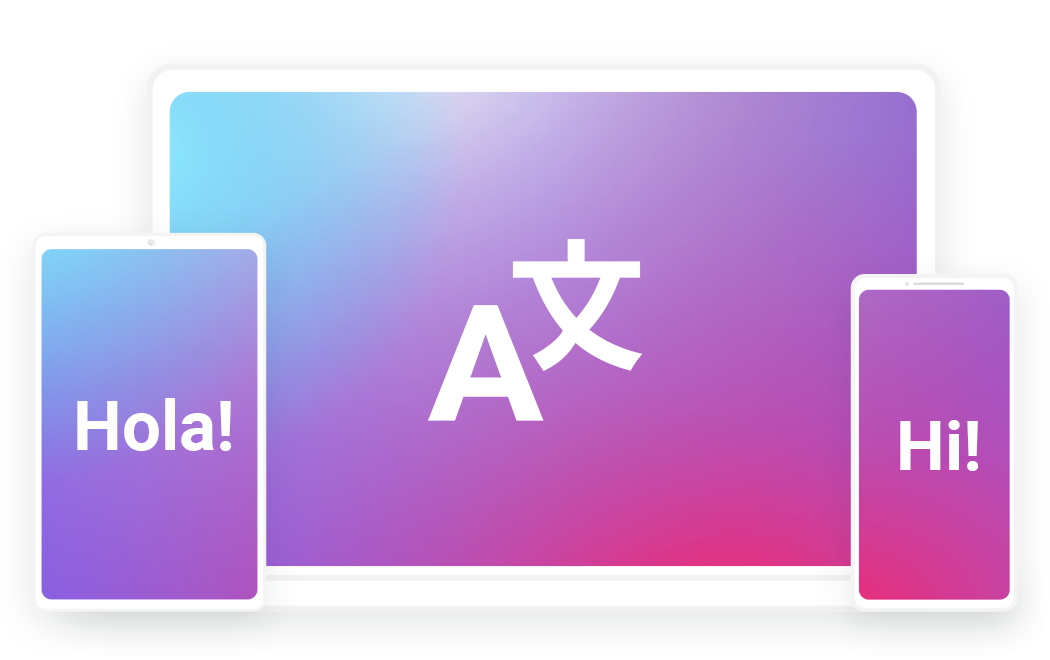 Our translator works on Windows, Linux, macOS and Android. You'll enjoy fast and seamless full page translations on every platform, with the same functionality of Vivaldi Translate on desktop.
Translator customization options

總是翻譯

永不翻譯

永不翻譯此網站

Offer to translate pages
About Lingvanex
Vivaldi has partnered with Lingvanex to help millions of users break the language barrier without compromising security and privacy. Lingvanex offers high-quality and secure machine translation for text, voice, documents, and websites in 200+ languages for companies and individuals in the form of Cloud API, local server or applications. More information about privacy-centric machine translation solutions can be found on the Lingvanex website.
Lingvanex

翻譯網站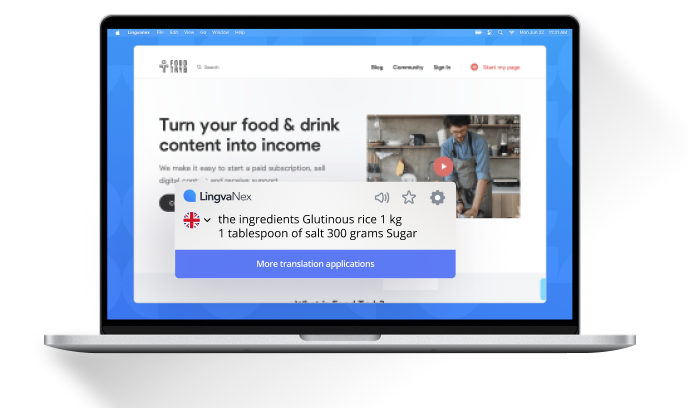 翻譯文件

Cloud API

機器翻譯
隱私為首
製作瀏覽器是我們的工作,您如何使用它與我們無關。我們不會追蹤或建立你的資料。我們不收集資料,不銷售你的資料予第三方。
We don't get to see the sites you visit, what you type in the browser, or your downloads. This type of data is either stored locally on your machine, or encrypted.
從以下的隱私權聲明可以瞭解更多我們不會做的事。
閱讀更多