Tame your tabs
Go ahead. Open as many tabs as you want.
These built-in tools put you in full control.
次世代分頁功能,就是字面上的意義
Sort out your tabs by grouping them in two-level Tab Stacks. Stacks are a great way to keep things tidy when you have a lot of open tabs.
Once tabs are in a Stack, you can do a lot: give the group a name, create splitscreens or even hibernate them. Go nuts!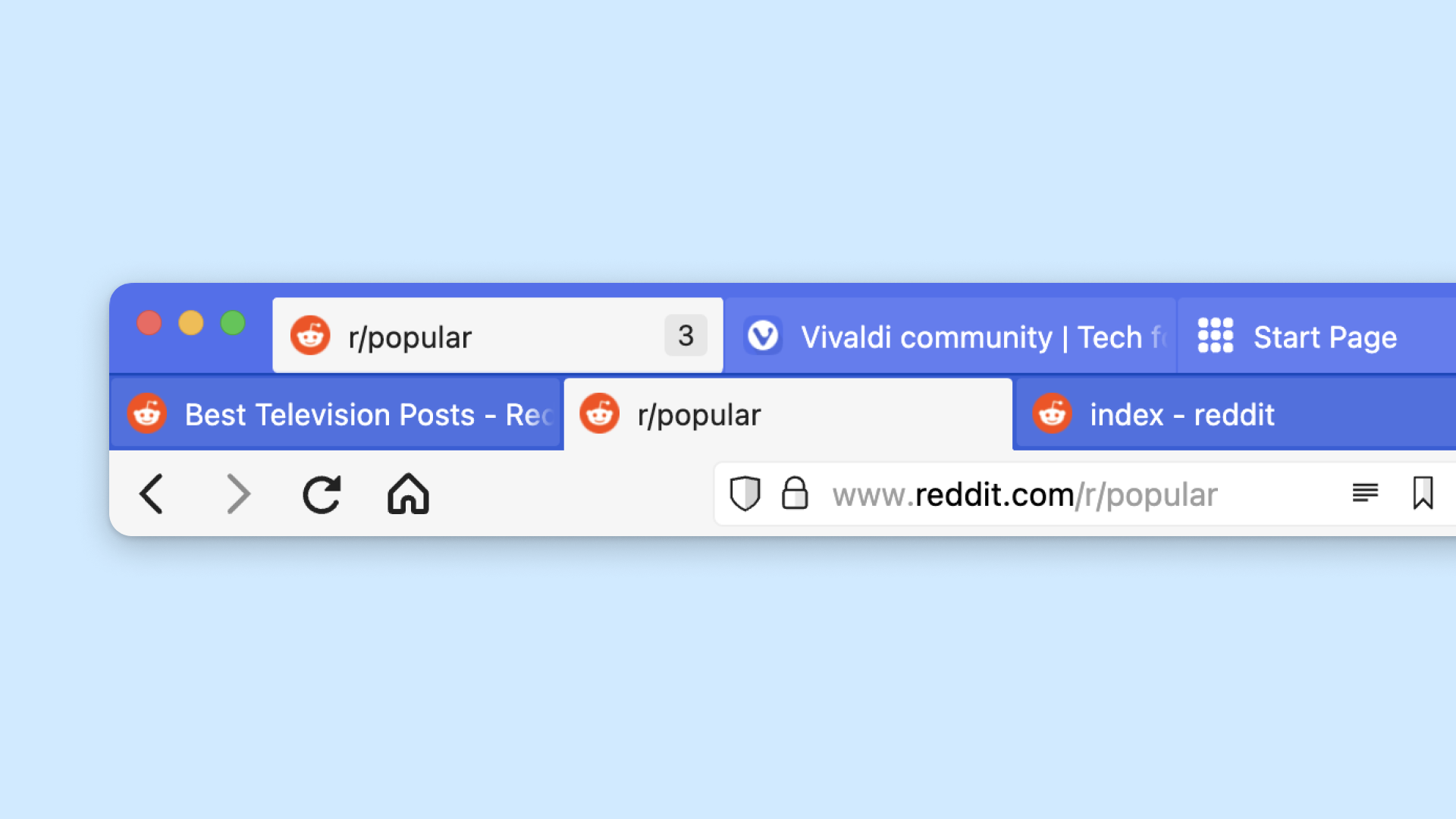 Vertical tabs
Put your Tab Bar on the left or right and enjoy. Having tabs displayed vertically means you can see the name of your tabs no matter how many you have open.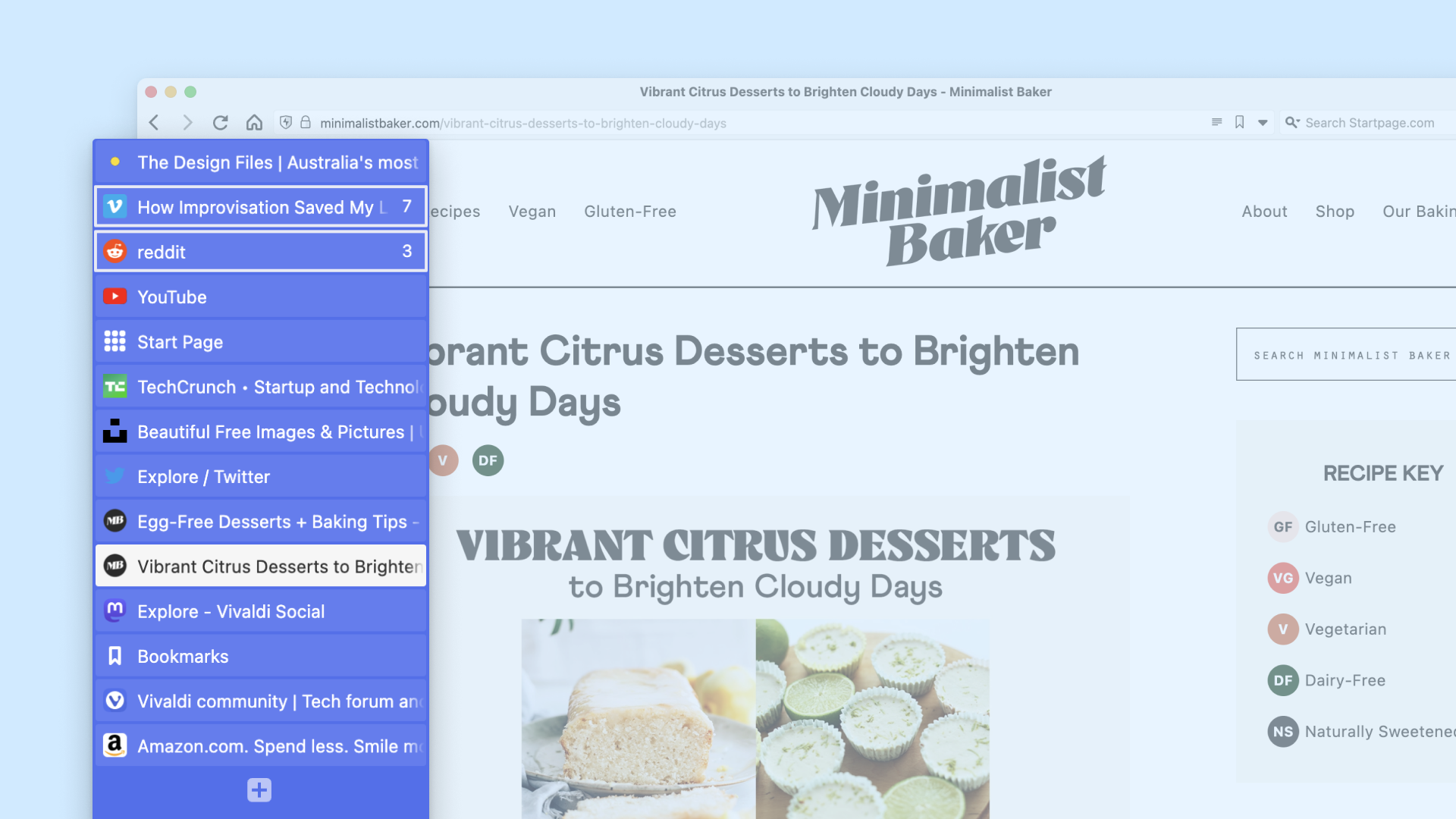 在分割檢視中堆疊檢視分頁
No more jumping back and forth between tabs – Tab Tiling allows you to view several tabs at the same time. Researching while drafting a blog post? Watching multiple streams at once? Kick things up a notch and Tile those tabs.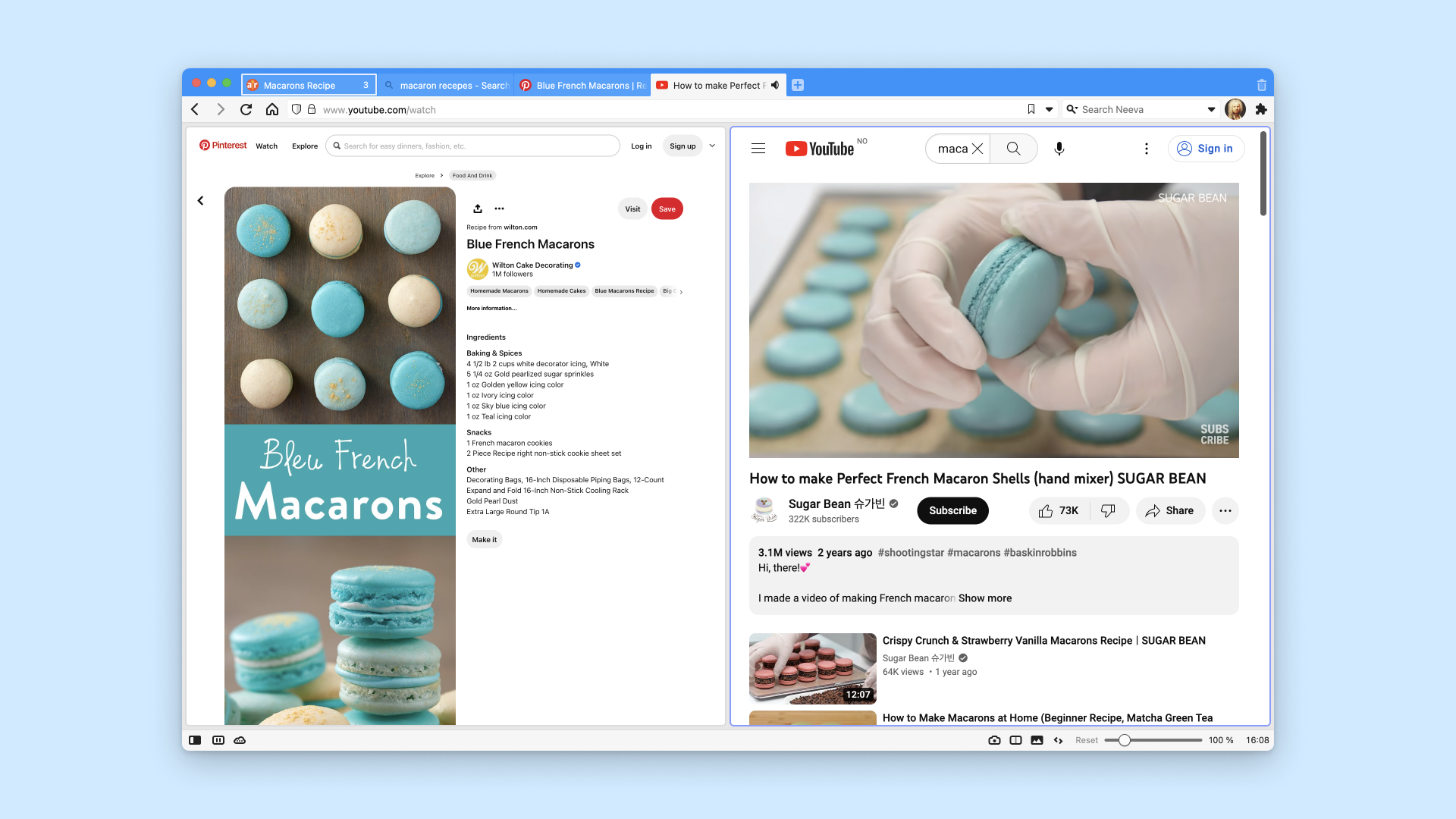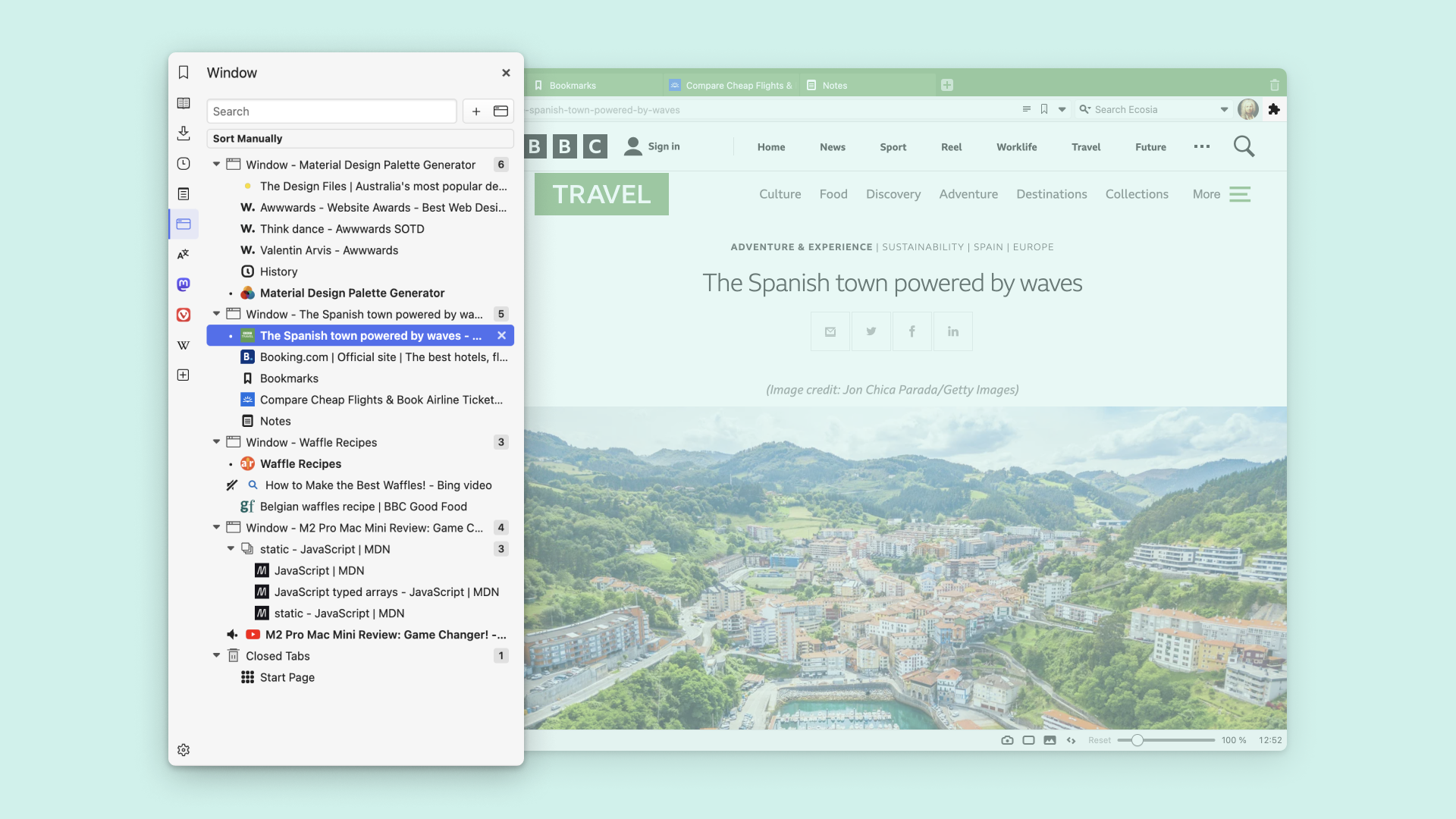 樹狀分頁
Feeling adventurous? Drop the Tab Bar altogether and use the Window Panel to manage tabs with a tree-style overview in the sidebar.
Accordion tabs
Accordion tabs allow you to expand and collapse a tab stack with a single click. It's a great way to quickly show and hide information, especially when you have a limited amount of space available.
在開啟的分頁中搜尋
Finding a tab shouldn't be like looking for a needle in a haystack. Search your open tabs using Quick Commands for a more speedy result.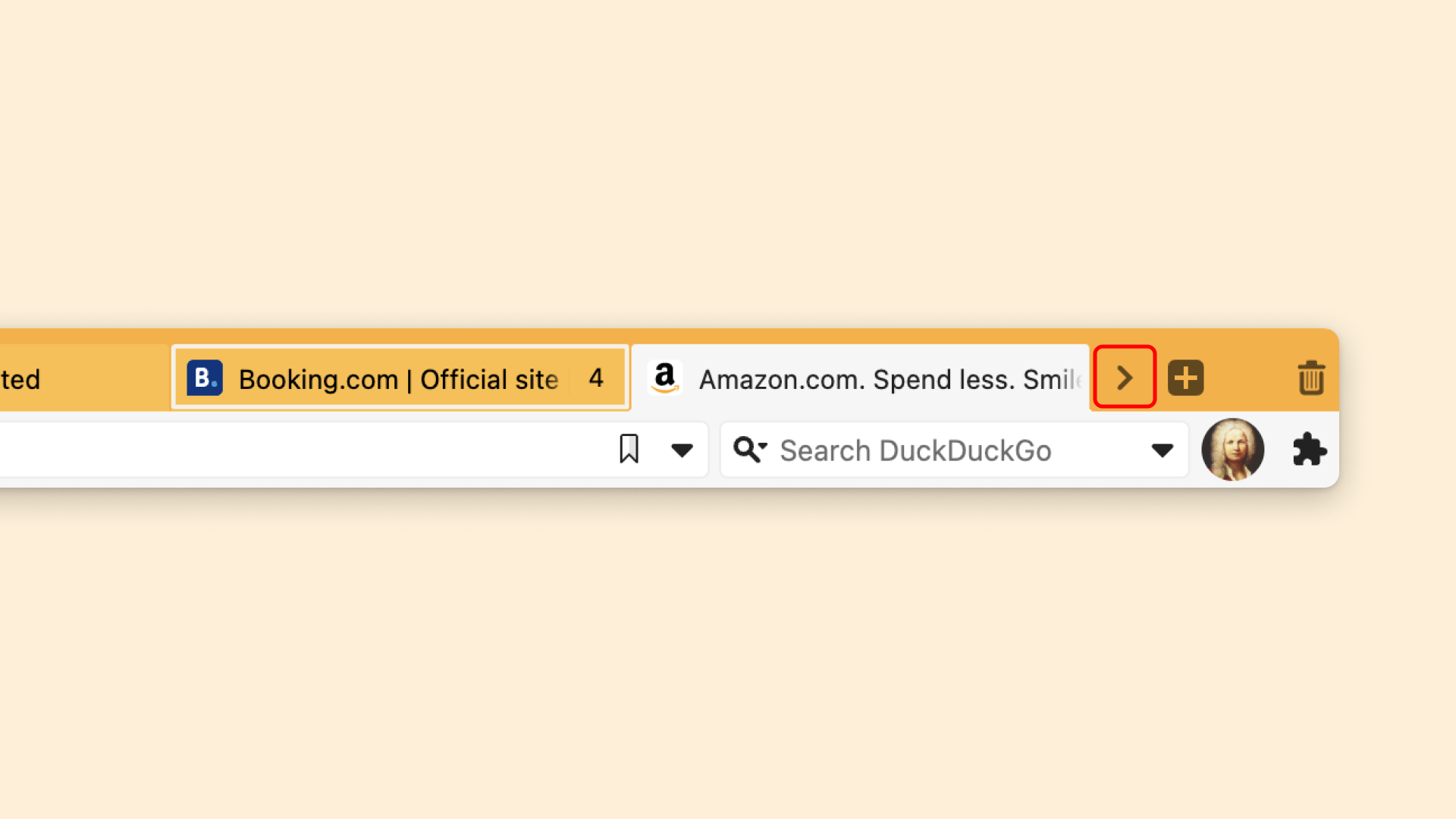 Scrollable tabs
Scrollable Tabs let you scroll tabs and two-level tab bars horizontally, so you can keep more tabs open without them shrinking. Navigate by scrolling your mouse or using the arrows on either side of the tabs.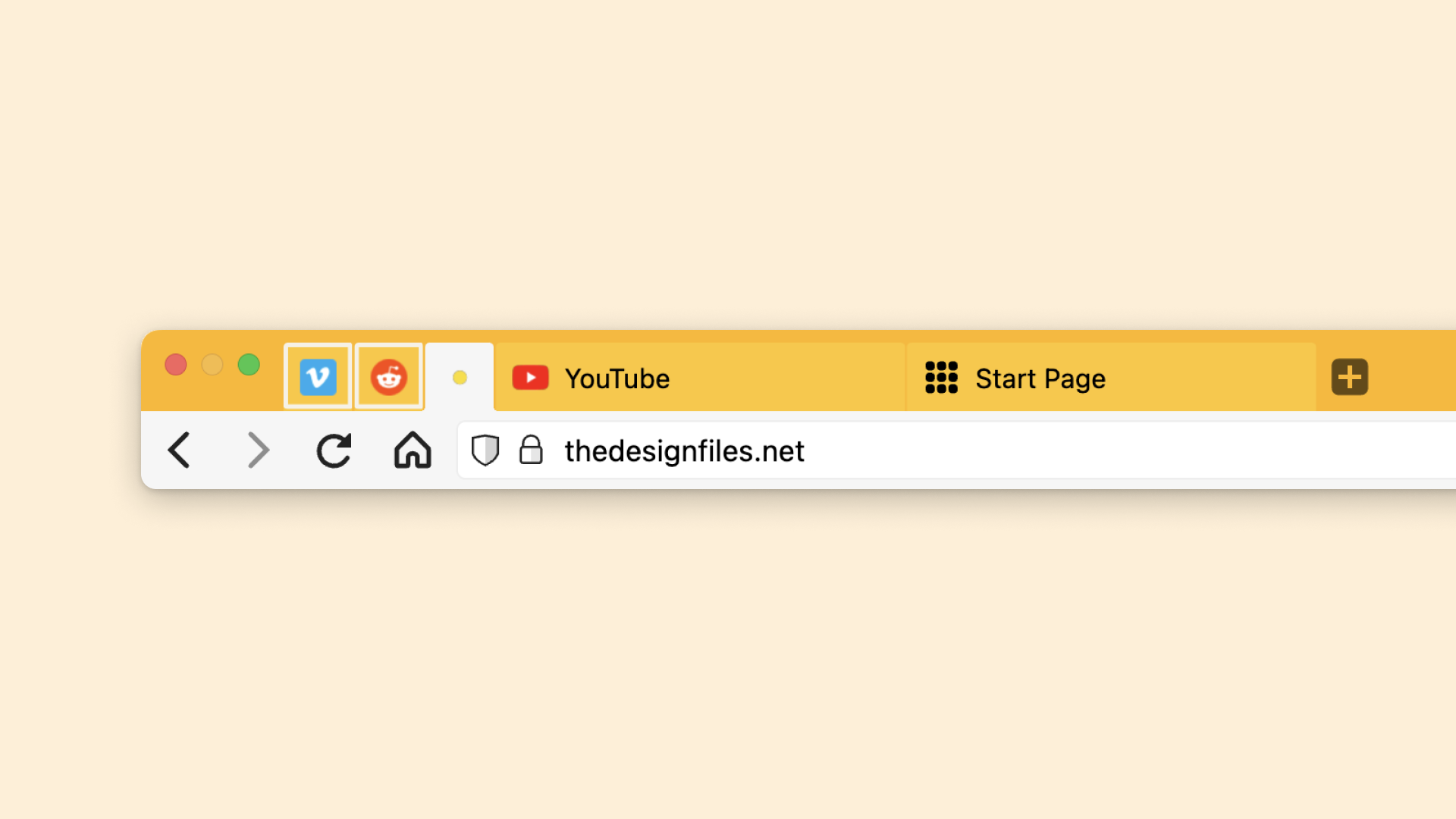 Pinned tabs
Pinned Tabs allow you to keep your most used tabs and tab stacks open and available in the same location, at all times.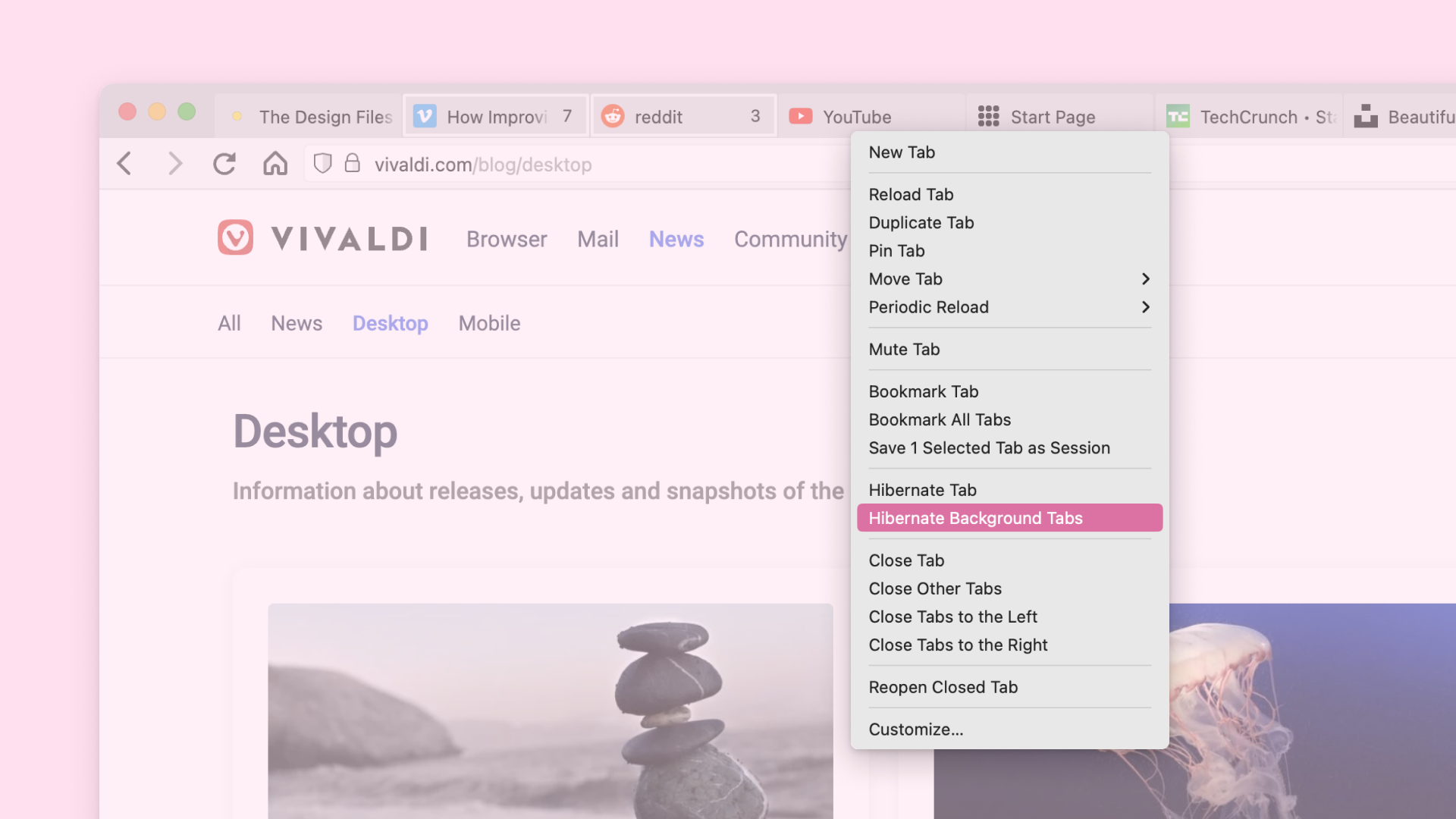 休眠分頁
Having hundreds of tabs open can be a drag (on your laptop and your sanity). Use Tab Hibernation to lighten the load – put tabs to sleep until you need them.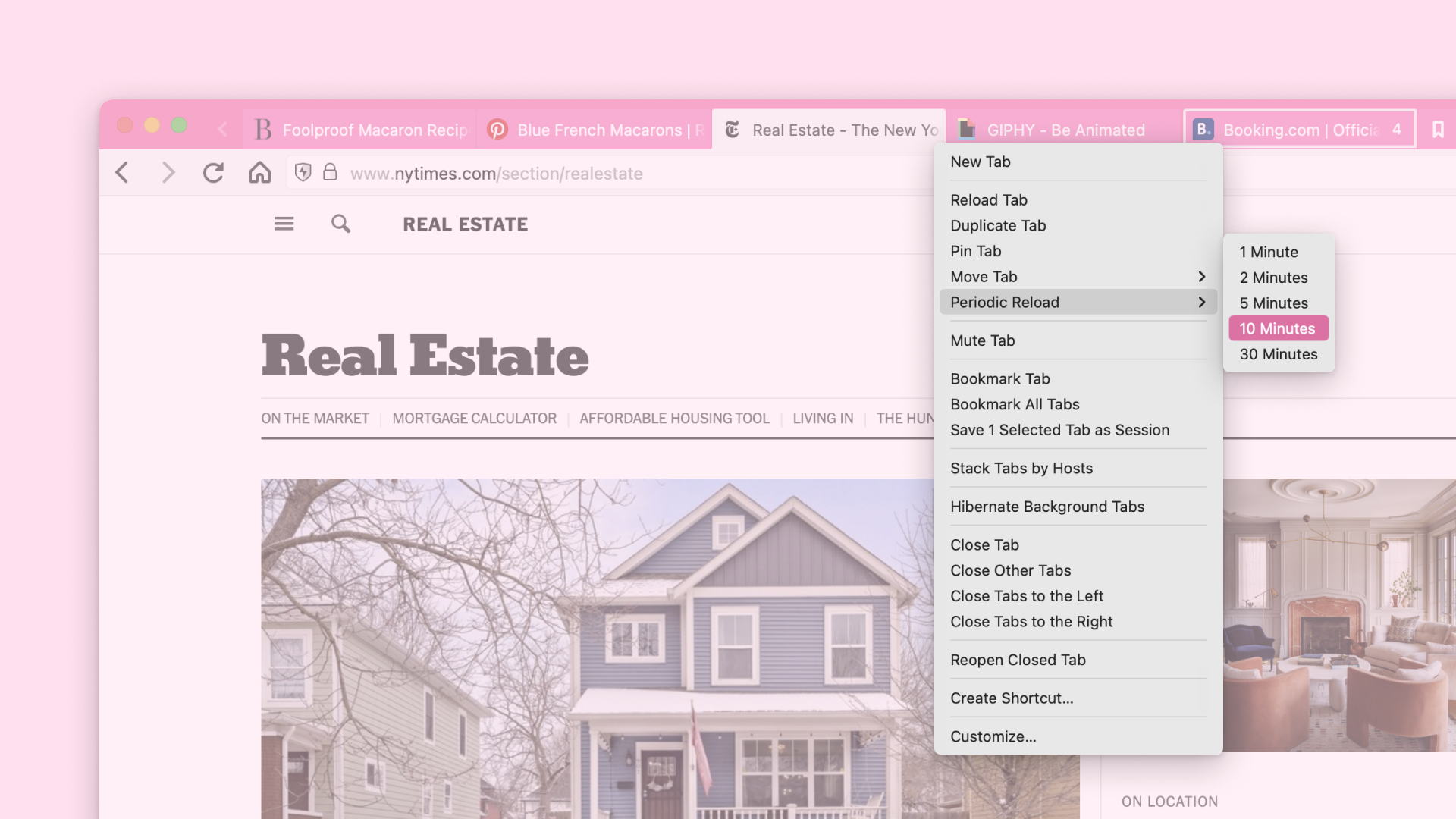 Periodic reloader
Use Periodic Reloader to set reload tab values, so you are always looking at the latest version of a site or so you stay logged in, while working elsewhere. A countdown will display on the Tab under the favicon and title.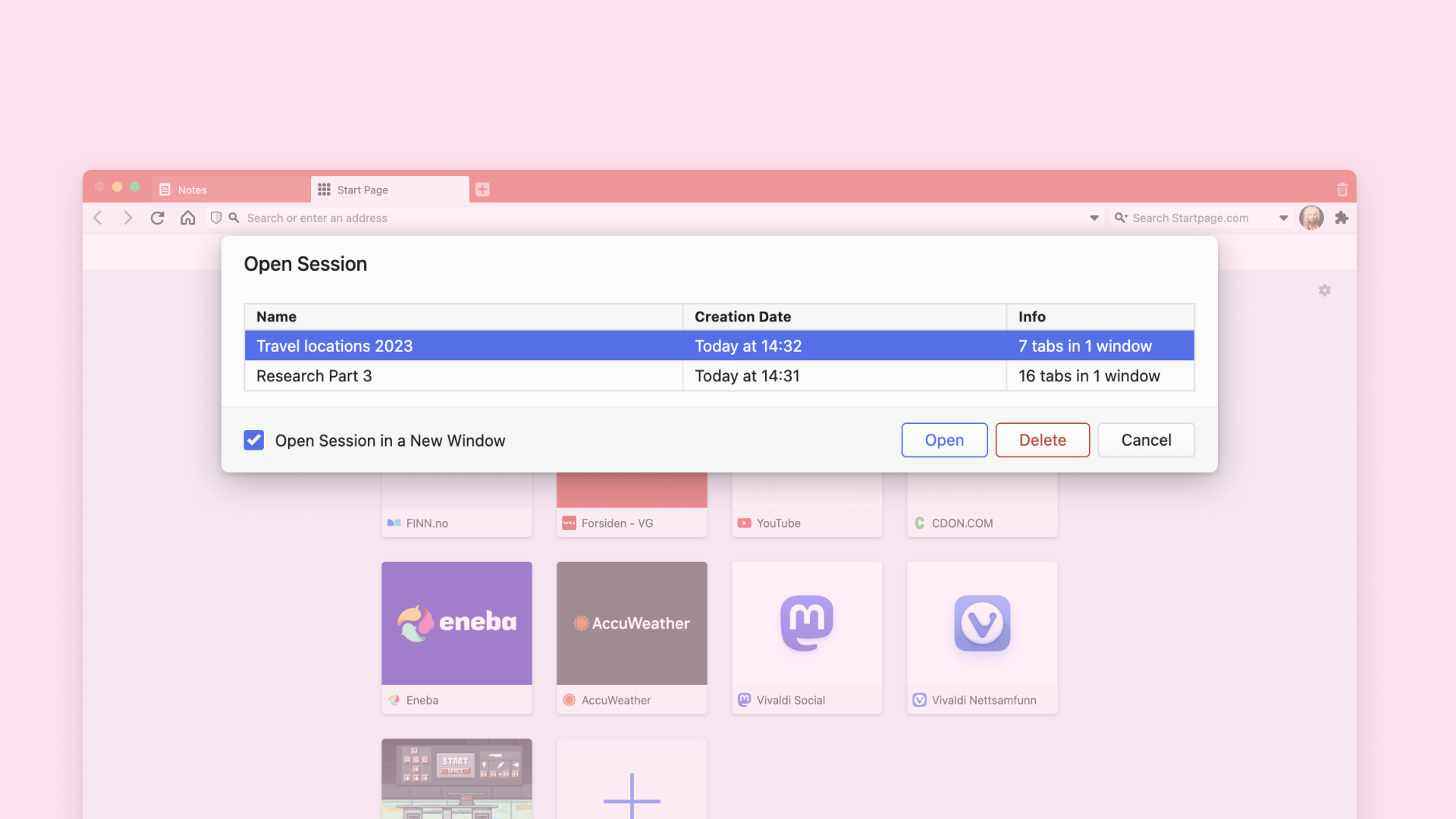 儲存分頁下次再用
Saved Sessions let you quickly reopen a set of tabs you choose. Set up work areas for different projects and keep the tabs (and their layout) ready for action later.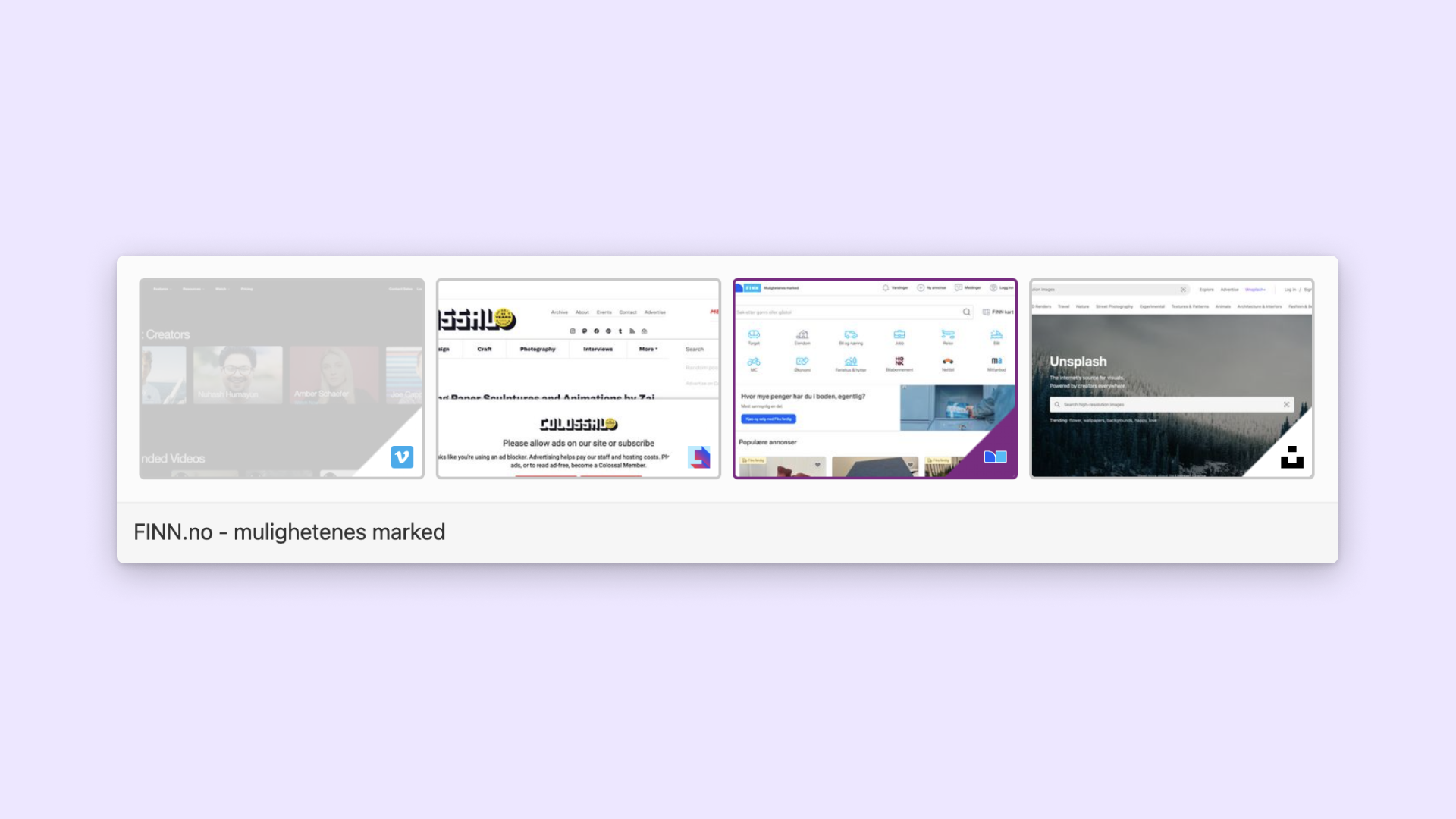 無縫切換
There's no need to hunt around the tab bar to switch tabs. Use Tab Cycling to switch tabs using keyboard shortcuts or a scroll of your mouse.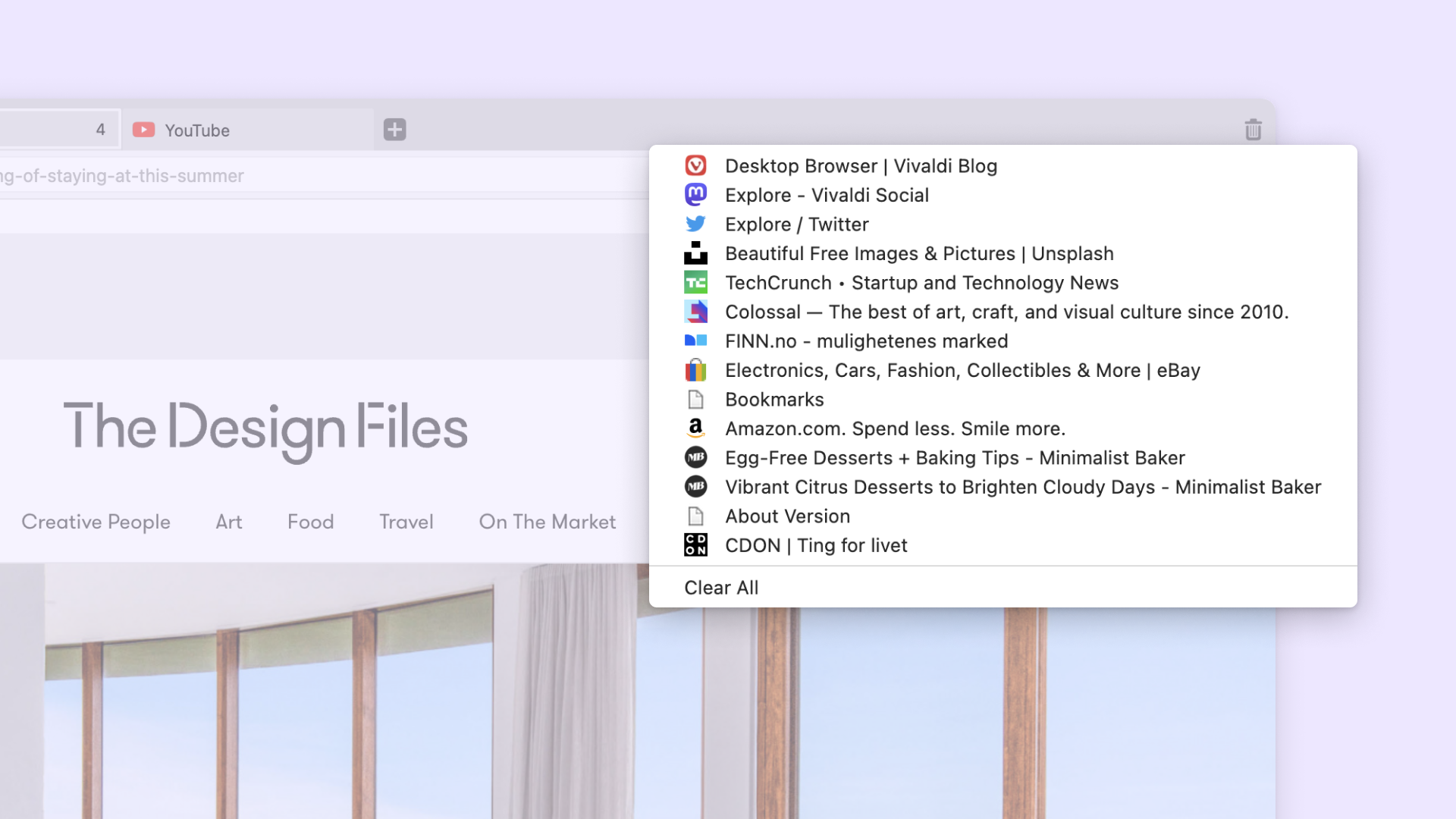 Undo tab close
Need to reopen a tab you just closed? Just click the tab-trash-icon Closed Tabs button for a list of previously closed Tabs and Windows within the latest session; then, click the one you want to reopen.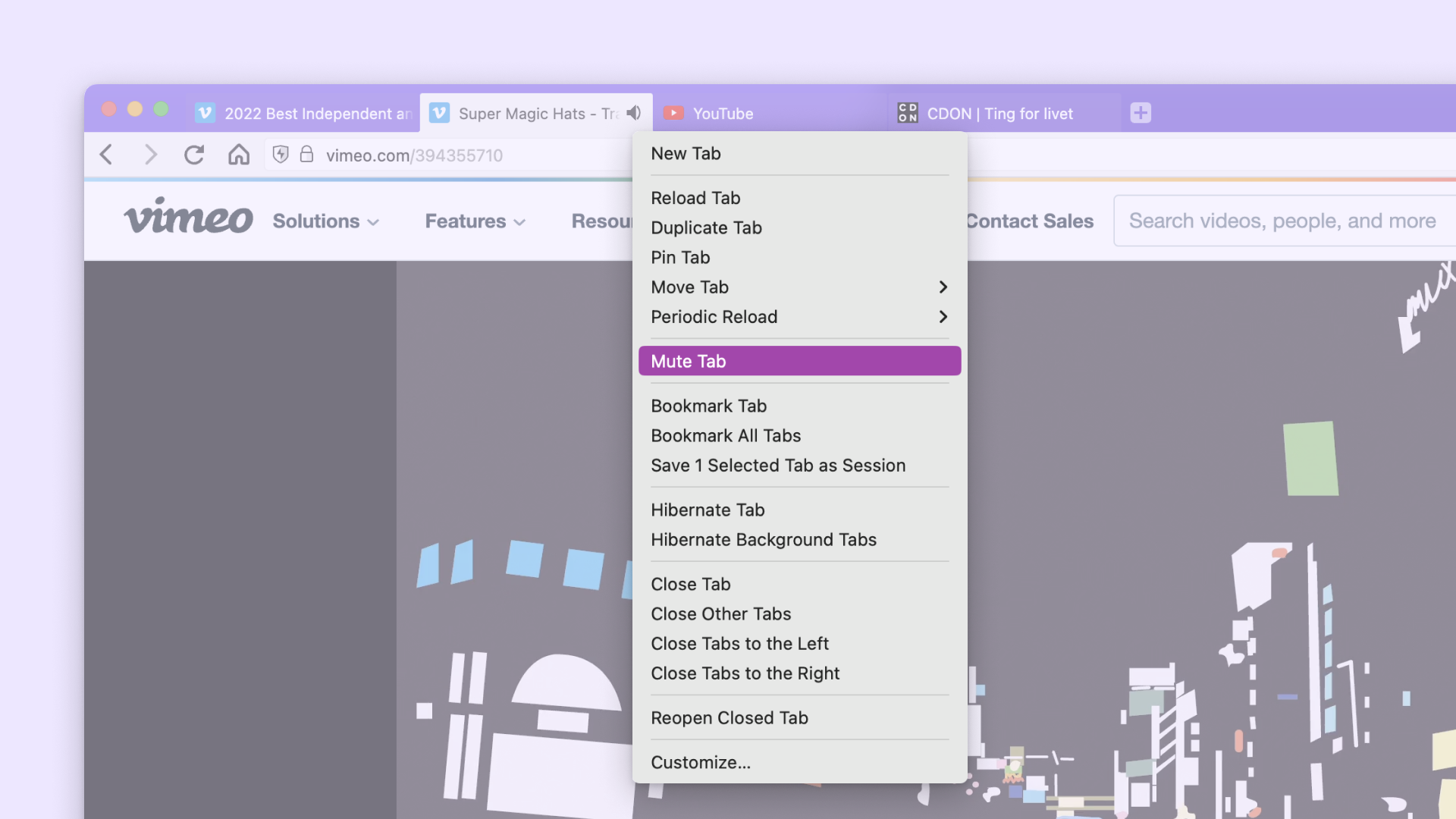 聲音控制
Unintentional audio is a nightmare. Put a lid on auto-playing video with more control over which tabs can make sounds, and when, using Tab Muting.