Android için Vivaldi
Vivaldi is a private web browser with built-in tools to keep you safe, browse faster and get more done on your phones and tablets.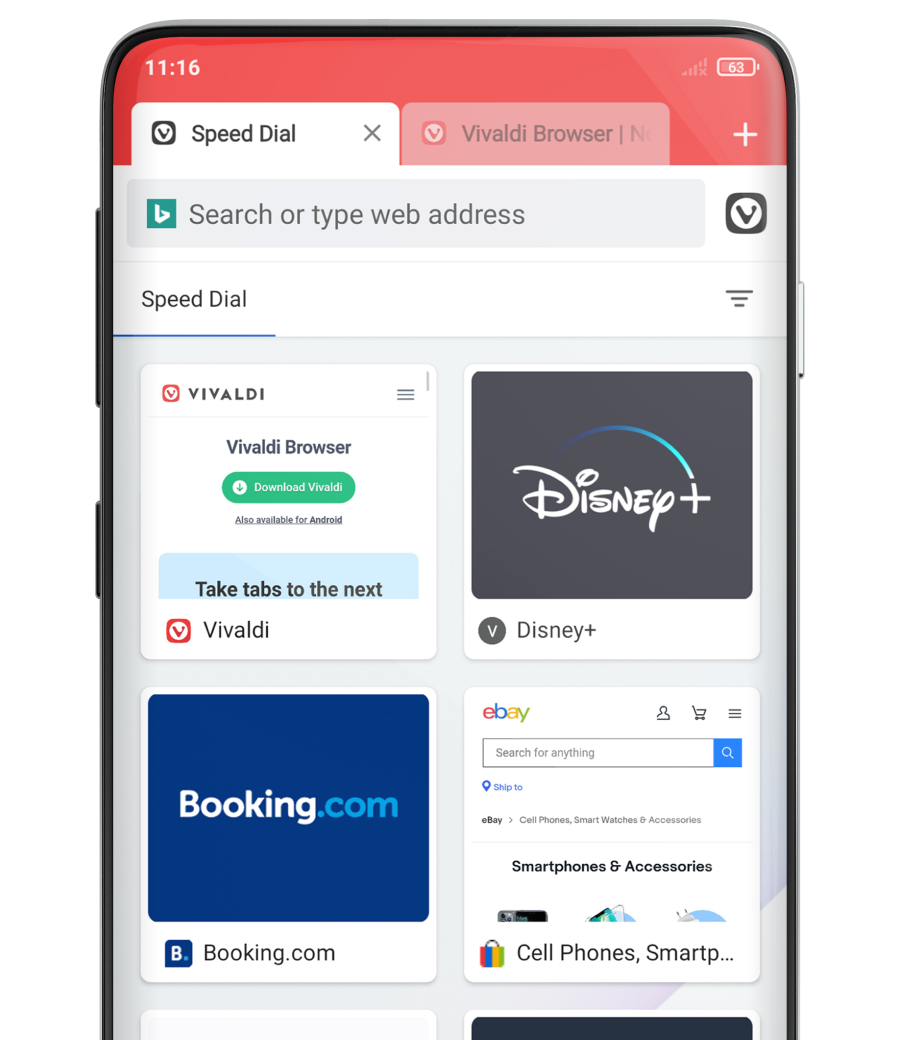 Built for the big screen.
Make the most of your tablet with Vivaldi.
Take tabs to the next level
Use Two-Level Tab Stacks to stay organized and keep your screen tidy. Tabs inside a group will show in a second row, but stay hidden when you don't need them.
Tools by your side
Keep go-to tools within easy reach in the side bar of the browser. Work with your History, Downloads, Bookmarks, and Notes in split-screen with your main window.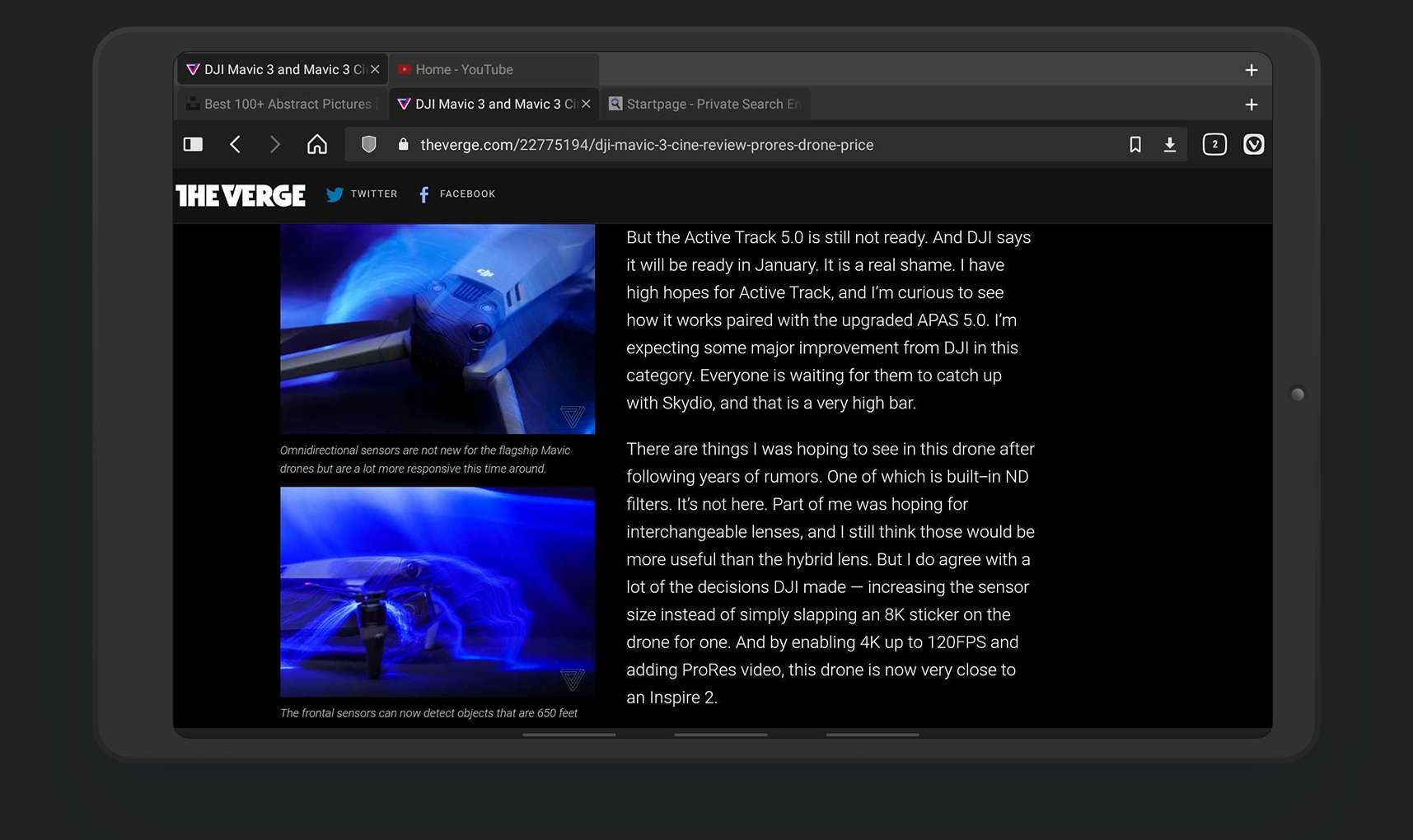 Başkalarının Vivaldi hakkında söyledikleri
Düşüncelerinizi #vivaldibrowser'da paylaşın
The first browser for Android Automotive OS
Available in Polestar. Daha fazlasını öğren
Full-scale browsing
Vivaldi for Android Automotive OS doesn't cut corners. Because the browser in your car should be as powerful as anywhere else.
Feel at home
Vivaldi's trademark flexibility and ease of customization is baked-in. Turn your car into a mobile entertainment suite or a command center for work on the road. It's your call.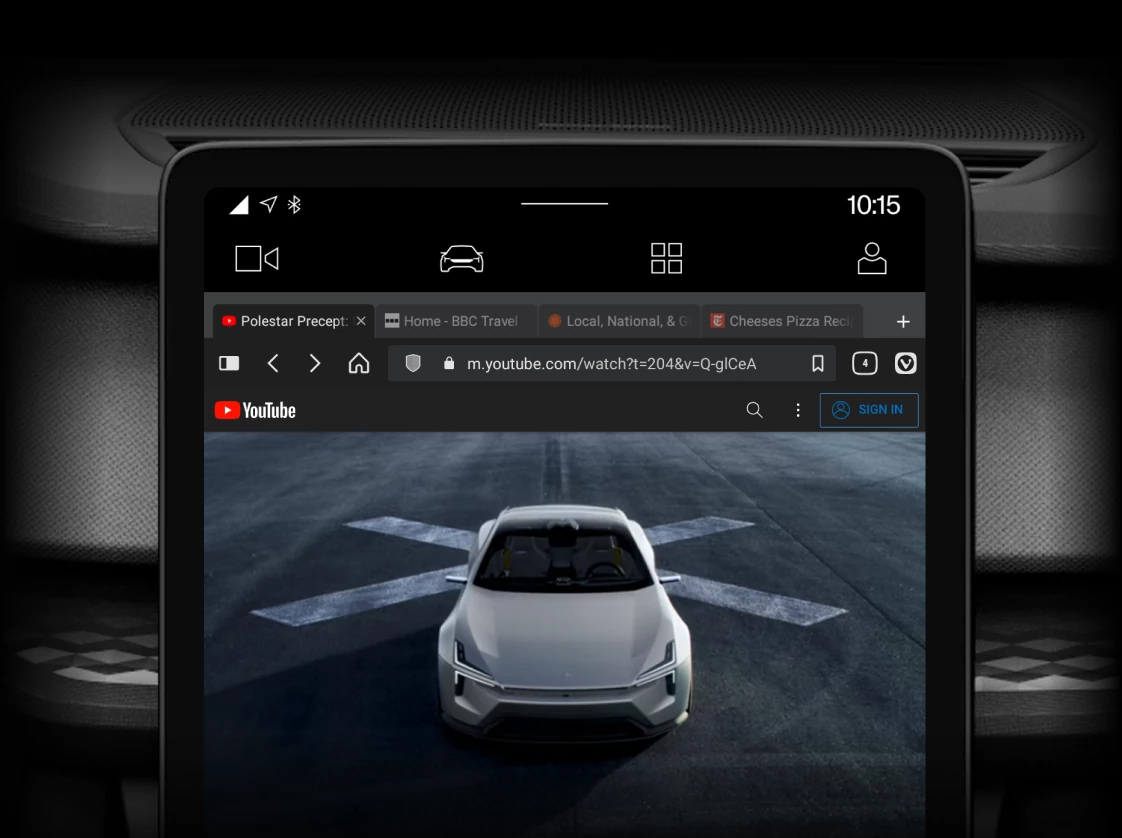 Özelliklerimiz hakkında daha fazlasını okuyun