"Vivaldi has brilliant tab-management features. That's why I've become addicted to Vivaldi."

— Clive Thompson, Wired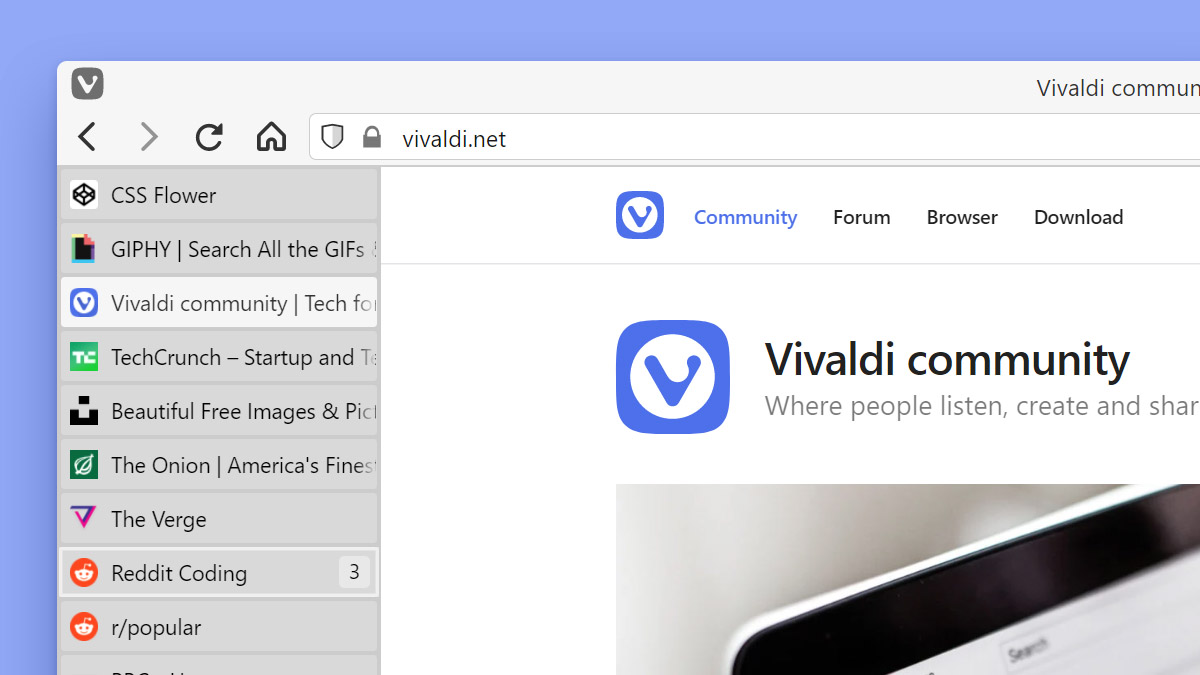 Go vertical
Put your Tab Bar on the left or right and enjoy. Having tabs displayed vertically means you can see the name of your tabs no matter how many you have open.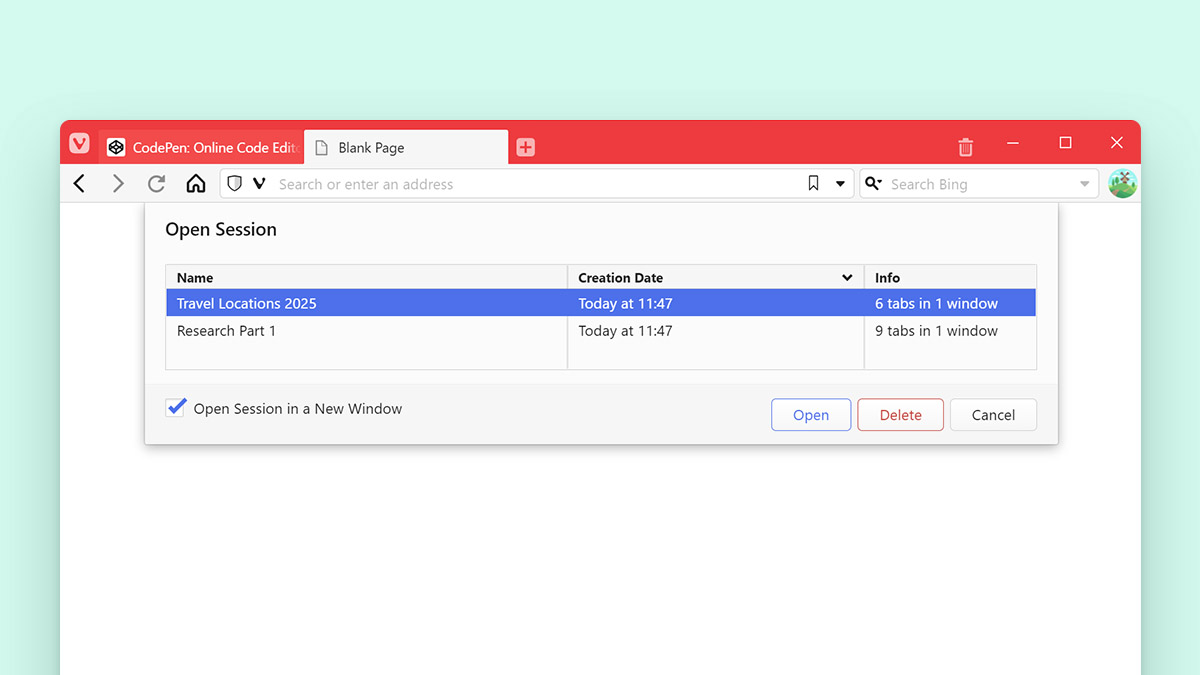 Save tabs for later
Saved Sessions let you quickly reopen a set of tabs you choose. Set up work areas for different projects and keep the tabs (and their layout) ready for action later.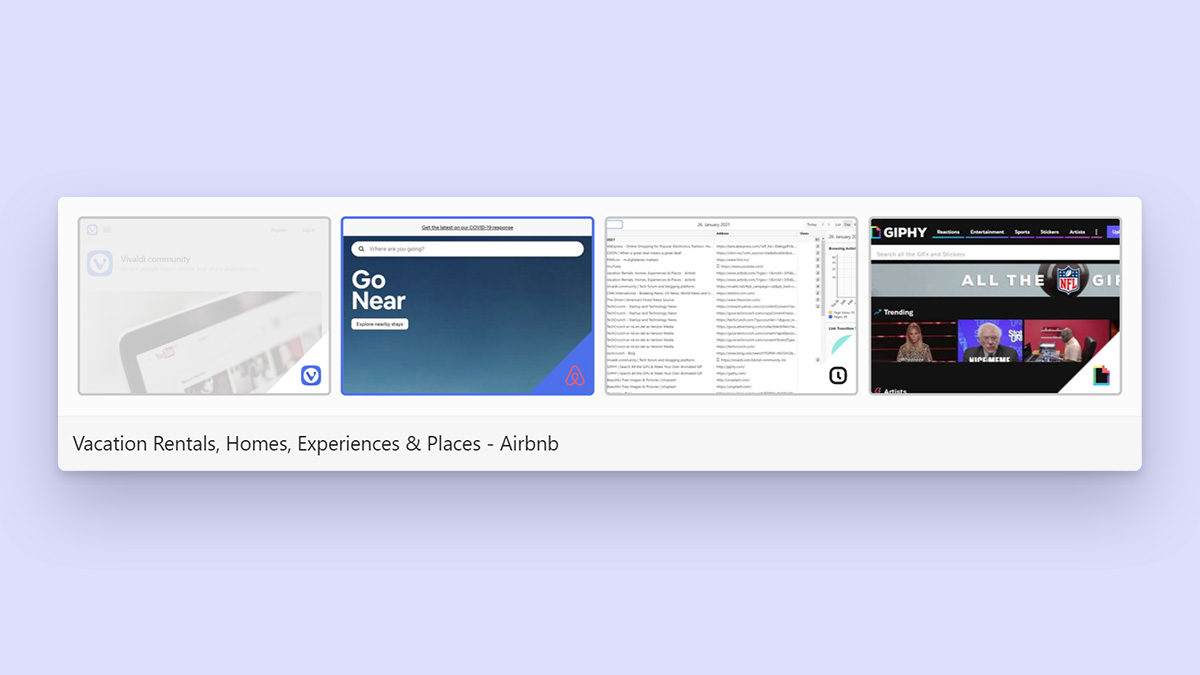 Seamless switching
There's no need to hunt around the tab bar to switch tabs. Use Tab Cycling to switch tabs using keyboard shortcuts or a scroll of your mouse.
Sound control
Unintentional audio is a nightmare. Put a lid on auto-playing video with more control over which tabs can make sounds, and when, using Tab Muting.
What others think of tabs in Vivaldi
Go deeper.
Learn all about working with tabs