Tem dine faner
Go ahead. Open as many tabs as you want.
These built-in tools put you in full control.
Ta faner til et nytt nivå, bokstavelig talt
Sorter og grupper faner med fanestabler i to nivåer. Stabling er en flott måte å holde orden på, perfekt for deg som har mange åpne faner.
Så snart fanene er stablet er det mye annet du kan gjøre med dem: gi gruppen et navn, vise i delt skjerm eller til og med legge fanene i dvale. Bare slipp deg løs!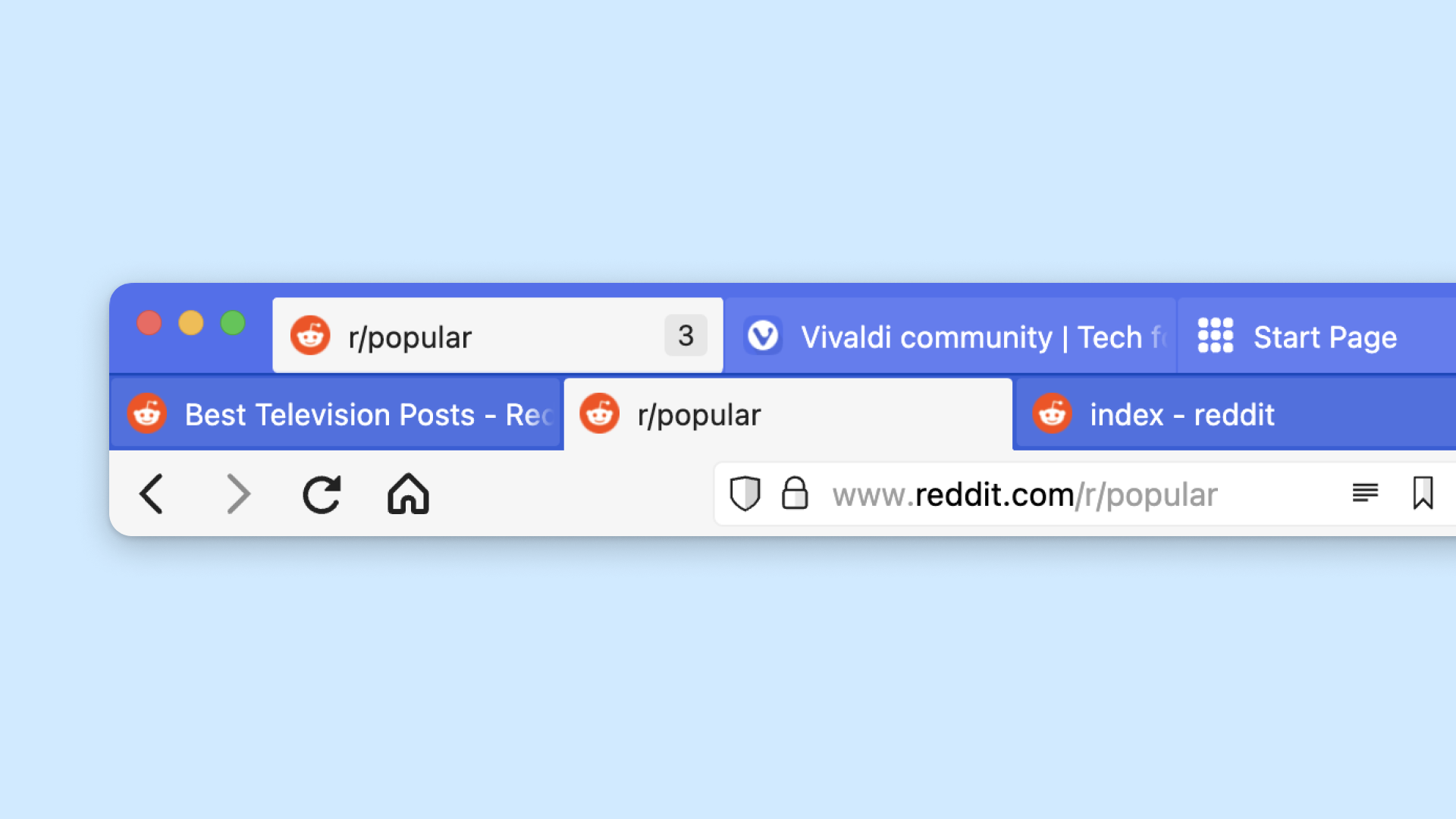 Vertikale faner
Plasser fanelinjen til venstre eller høyre, og nyt opplevelsen. Å vise faner vertikalt betyr at du alltid kan se fanetittelen, uansett hvor mange faner du har oppe.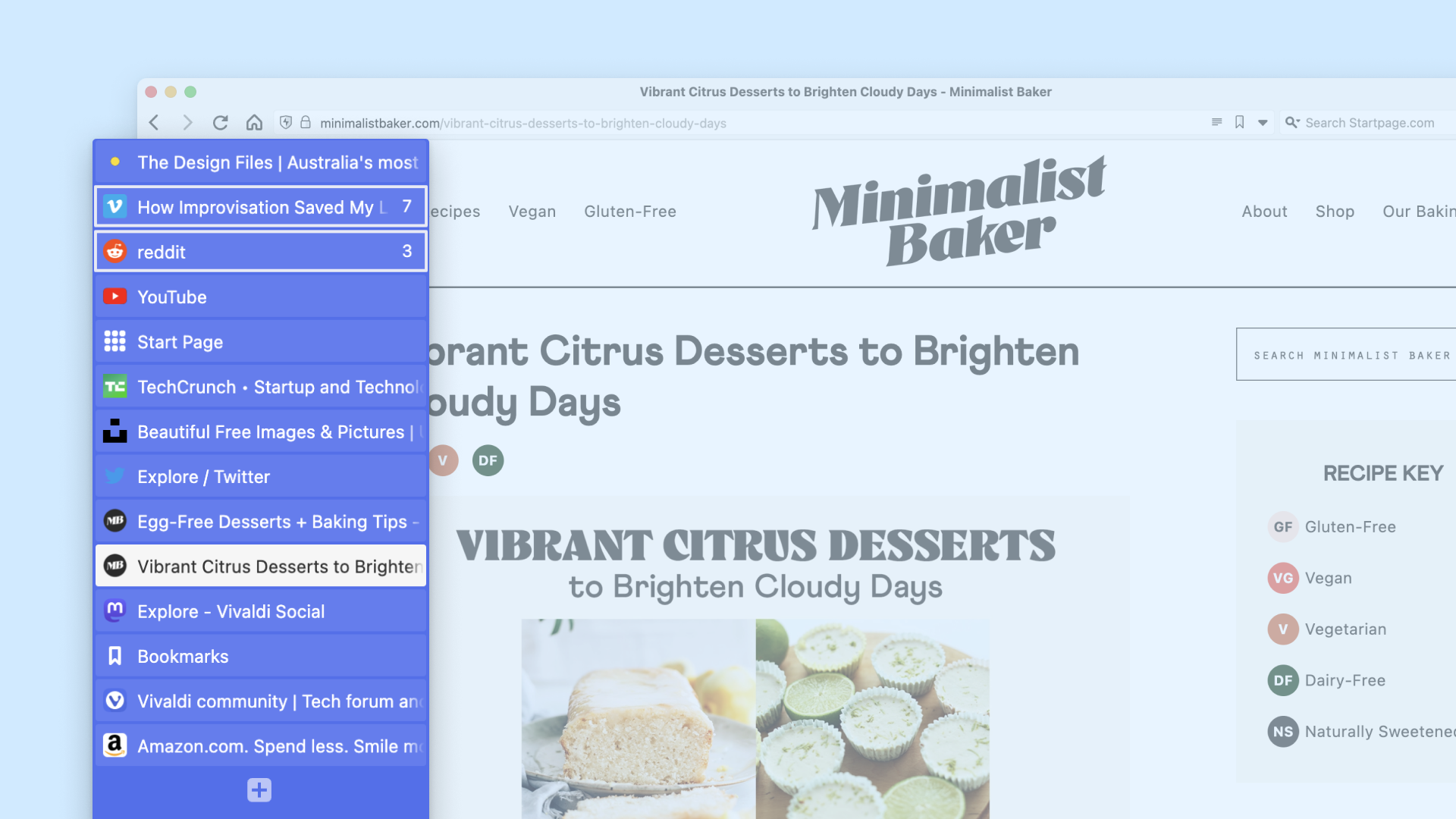 Bruk fanefliser for å vise faner med delt skjerm
Ikke mer hopping fram og tilbake mellom faner – fanefliser lar deg vise flere faner samtidig. Gjør du research mens du skriver et blogginnlegg? Ser på flere videostrømmer samtidig? Bli hakket mer produktiv med fanefliser.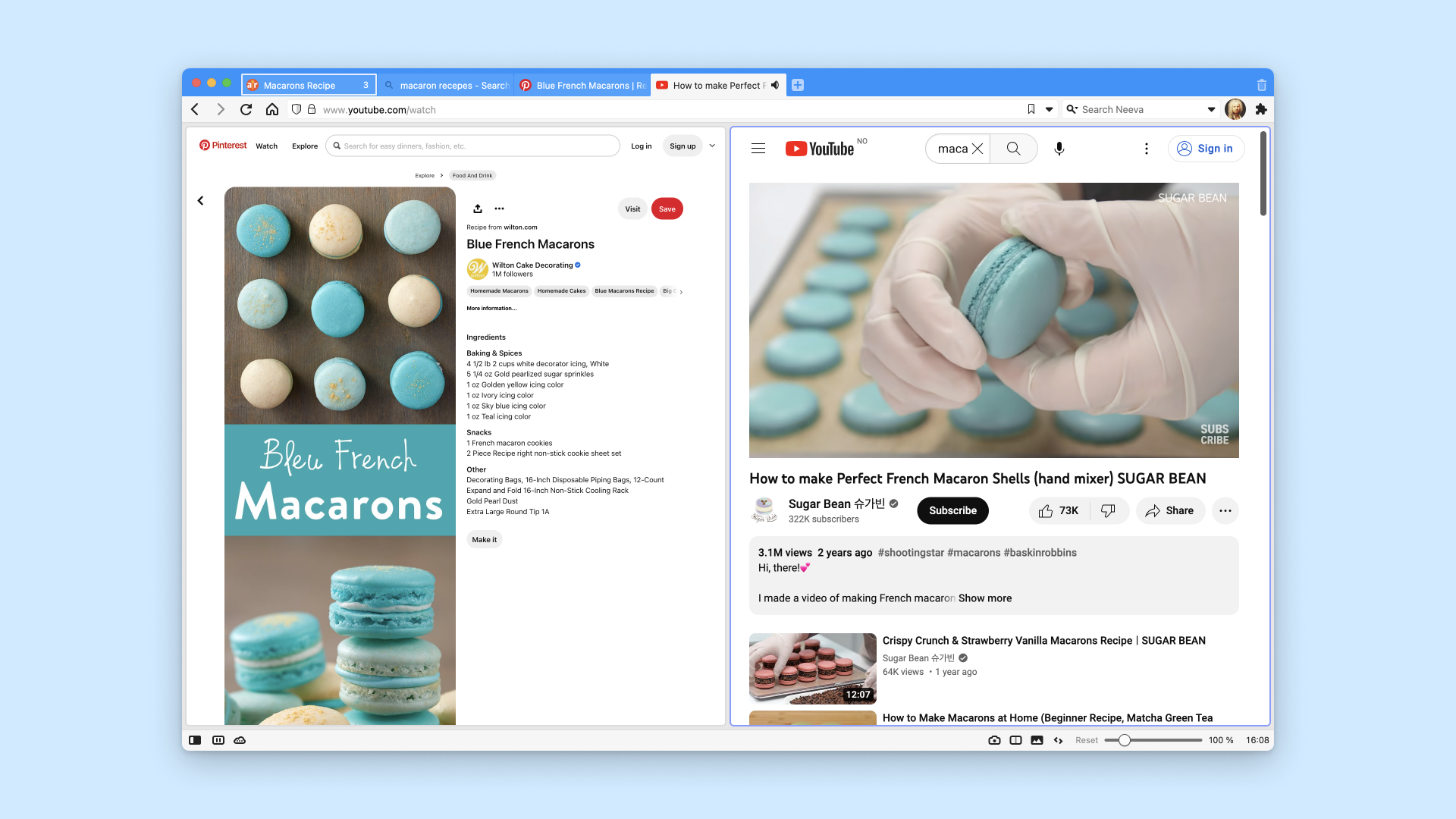 Hva andre mener om faner i Vivaldi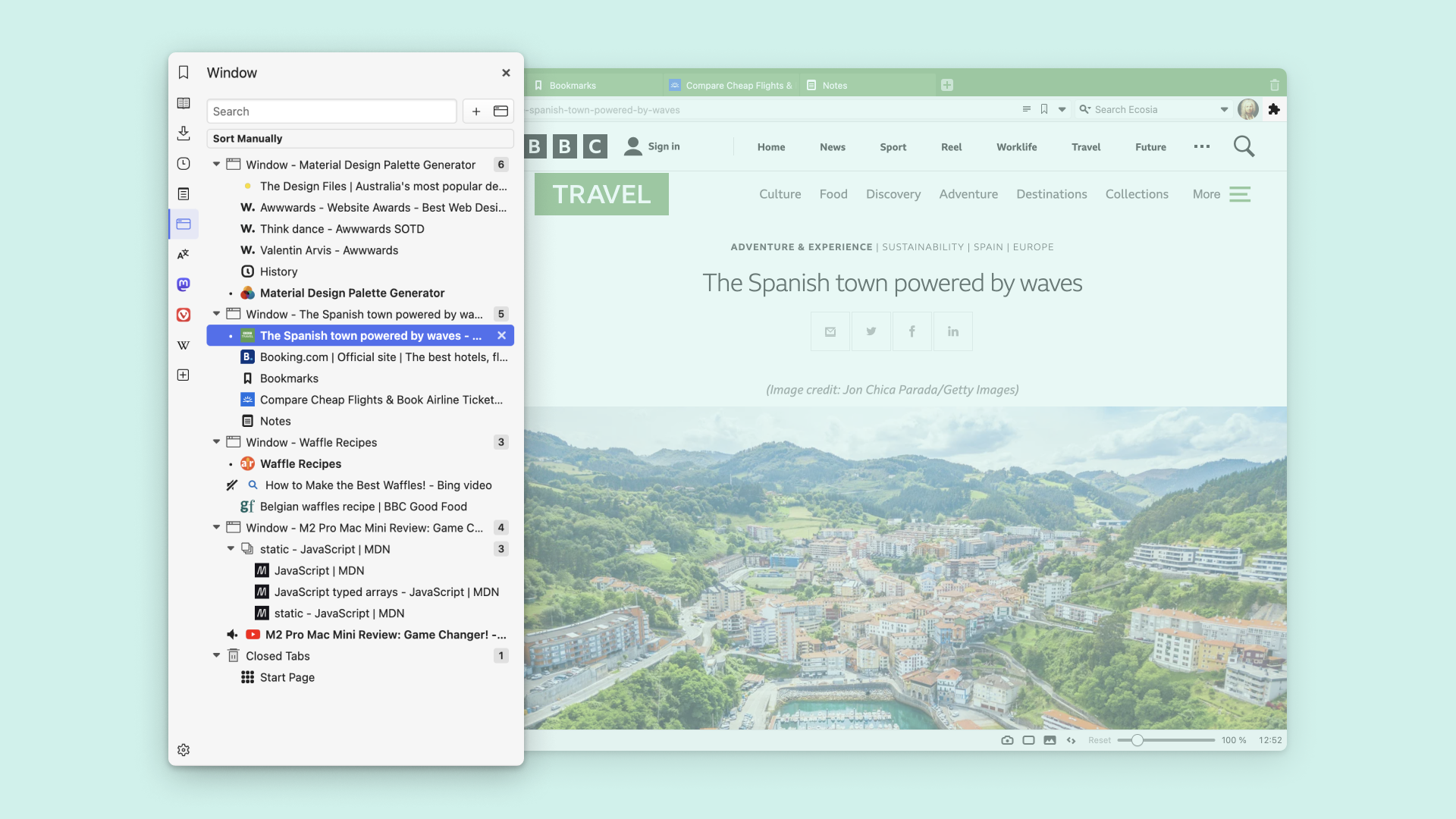 Faner i trevisning
Eventyrlysten? Dropp hele fanelinjen og bruk vinduspanelet for å håndtere faner i en trevisning i sidelinjen.
Trekkspillfaner
Accordion tabs allow you to expand and collapse a tab stack with a single click. It's a great way to quickly show and hide information, especially when you have a limited amount of space available.
Søk i åpne faner
Finding a tab shouldn't be like looking for a needle in a haystack. Search your open tabs using Quick Commands for a more speedy result.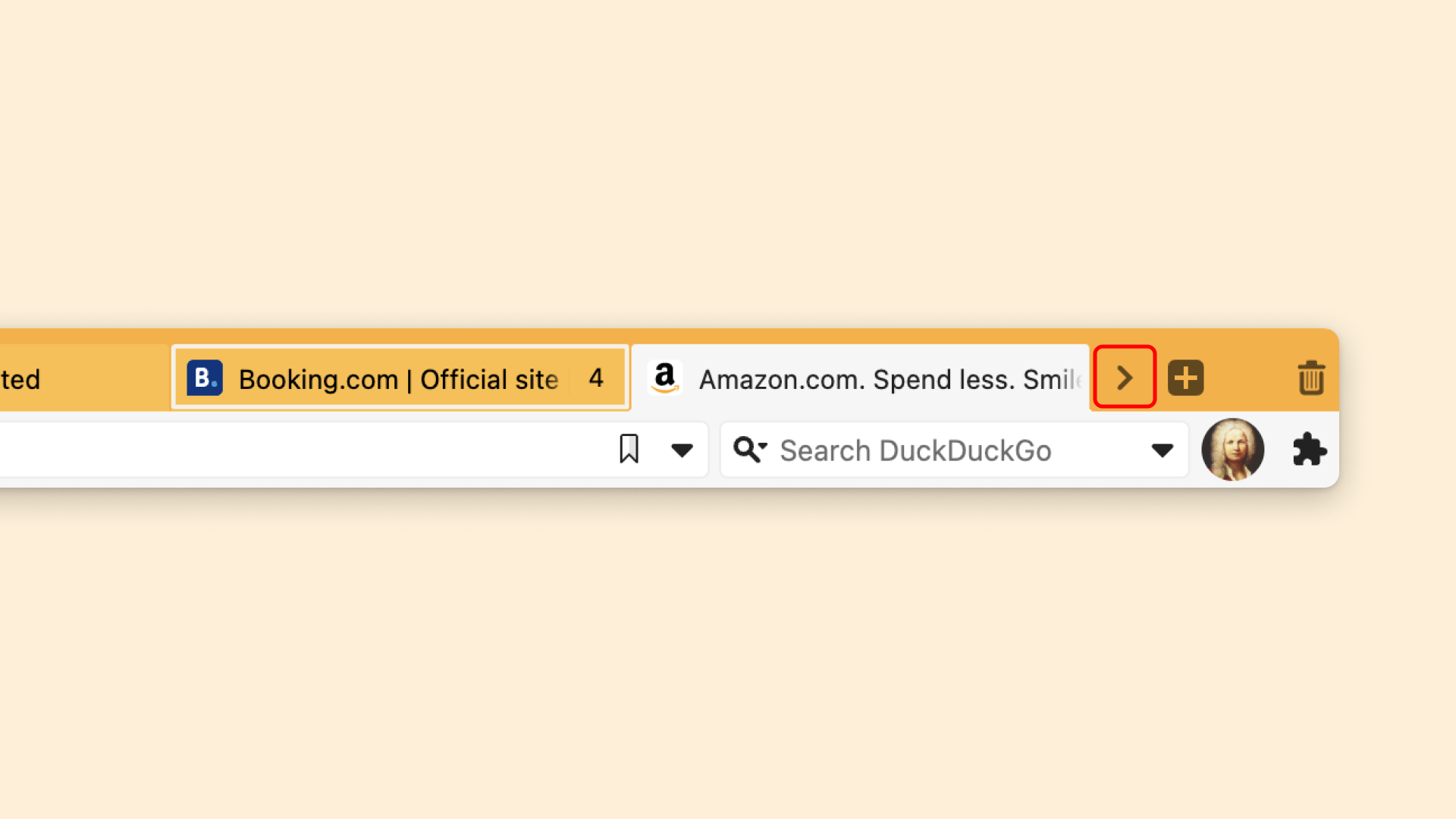 Rullbare faner
Scrollable Tabs let you scroll tabs and two-level tab bars horizontally, so you can keep more tabs open without them shrinking. Navigate by scrolling your mouse or using the arrows on either side of the tabs.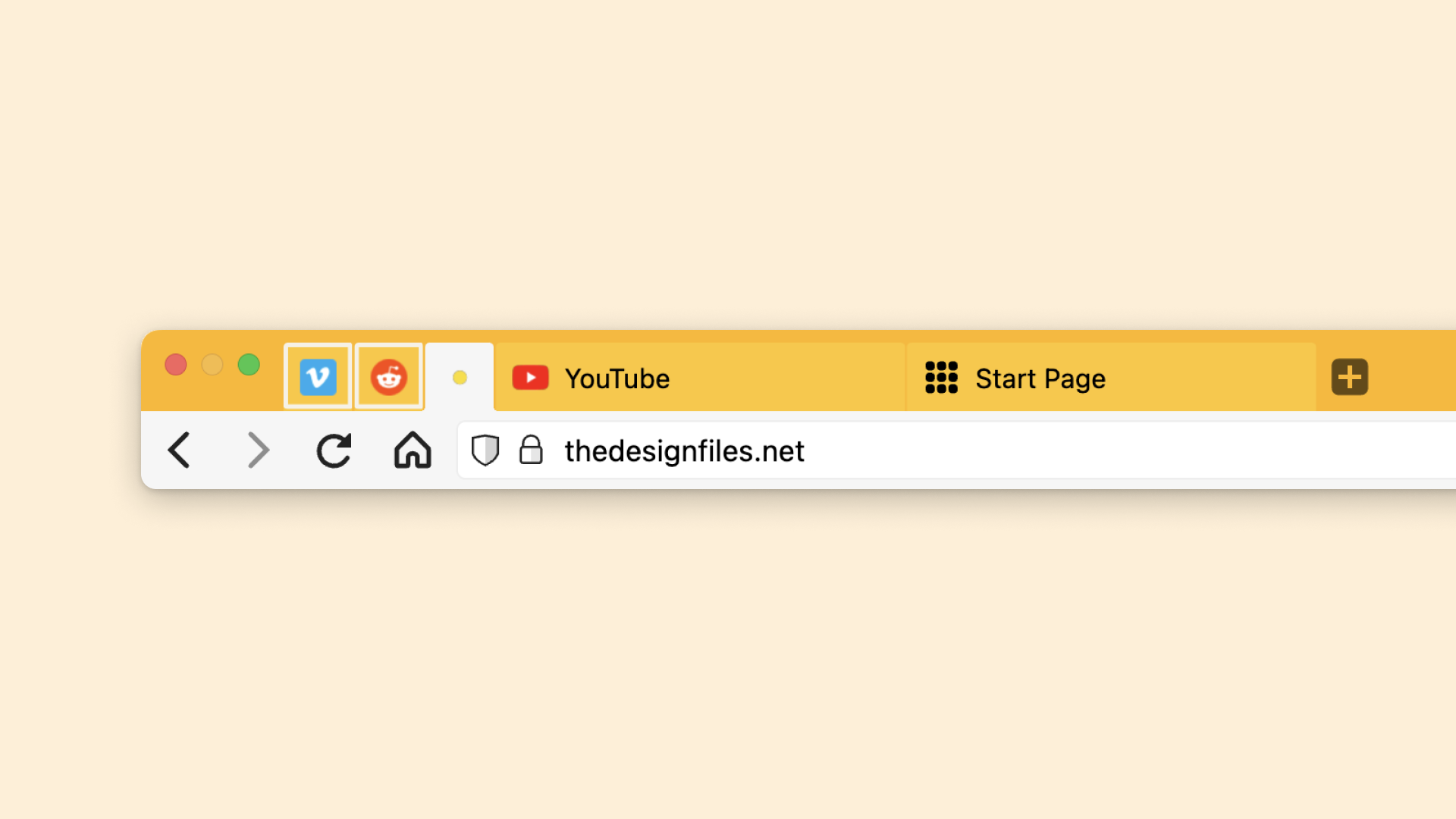 Festede faner
Pinned Tabs allow you to keep your most used tabs and tab stacks open and available in the same location, at all times.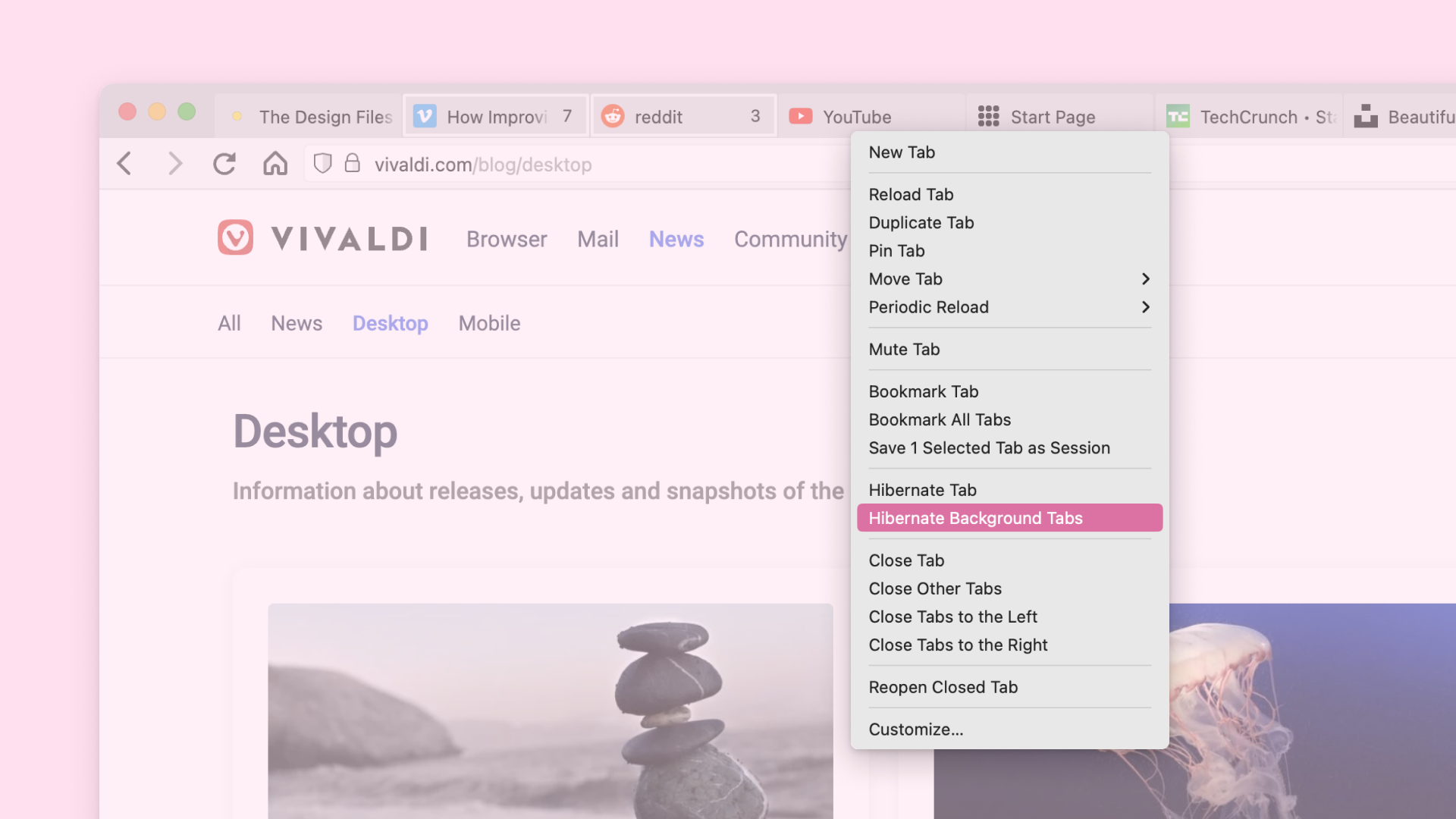 Sett faner i dvale
Å ha hundrevis av faner åpne kan være tungt (både for datamaskinen og fornuften). Bruk Fanedvale for å lette på byrden – legg fanene til å sove fram til du behøver dem igjen.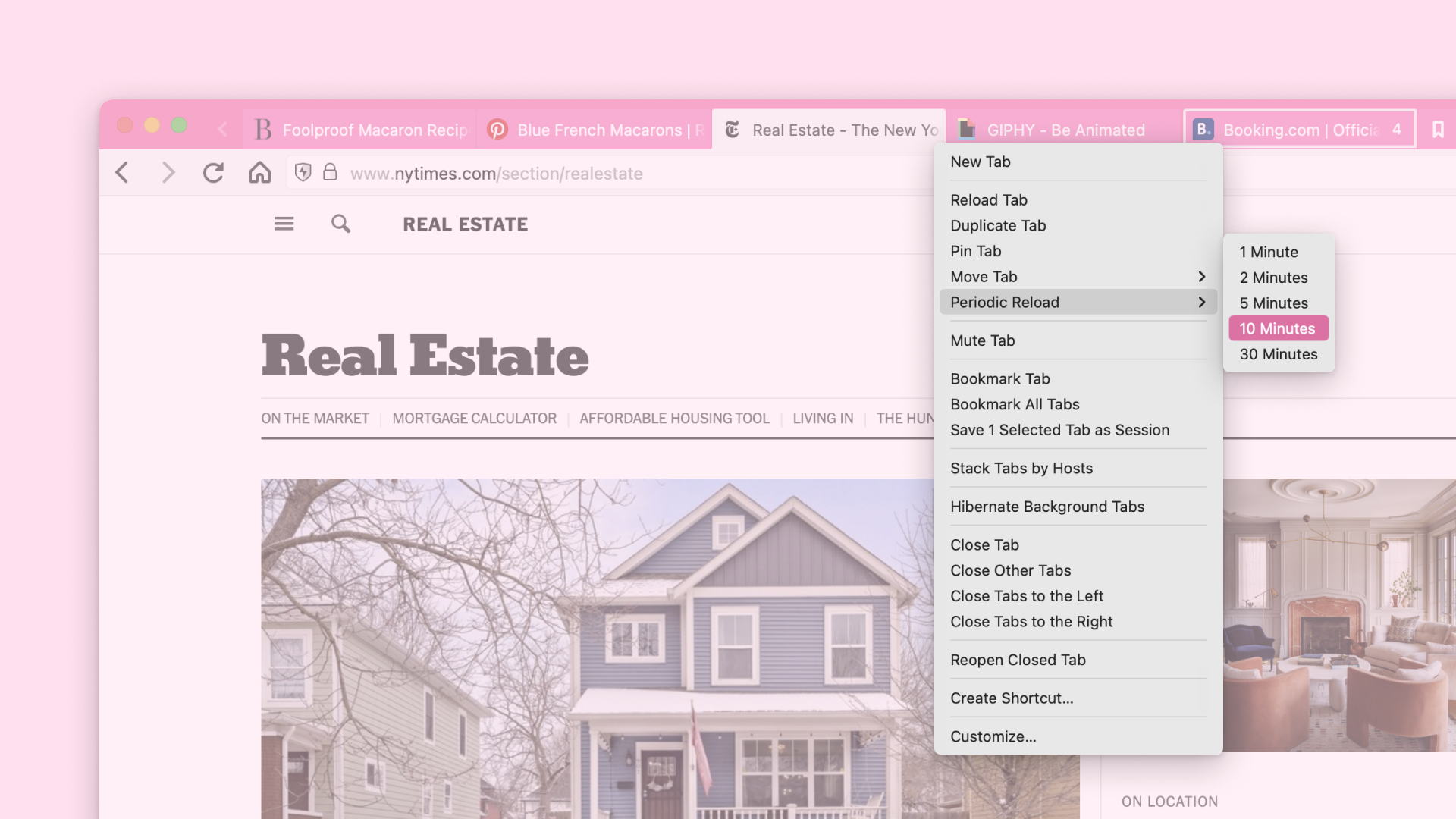 Periodisk last inn på nytt
Use Periodic Reloader to set reload tab values, so you are always looking at the latest version of a site or so you stay logged in, while working elsewhere. A countdown will display on the Tab under the favicon and title.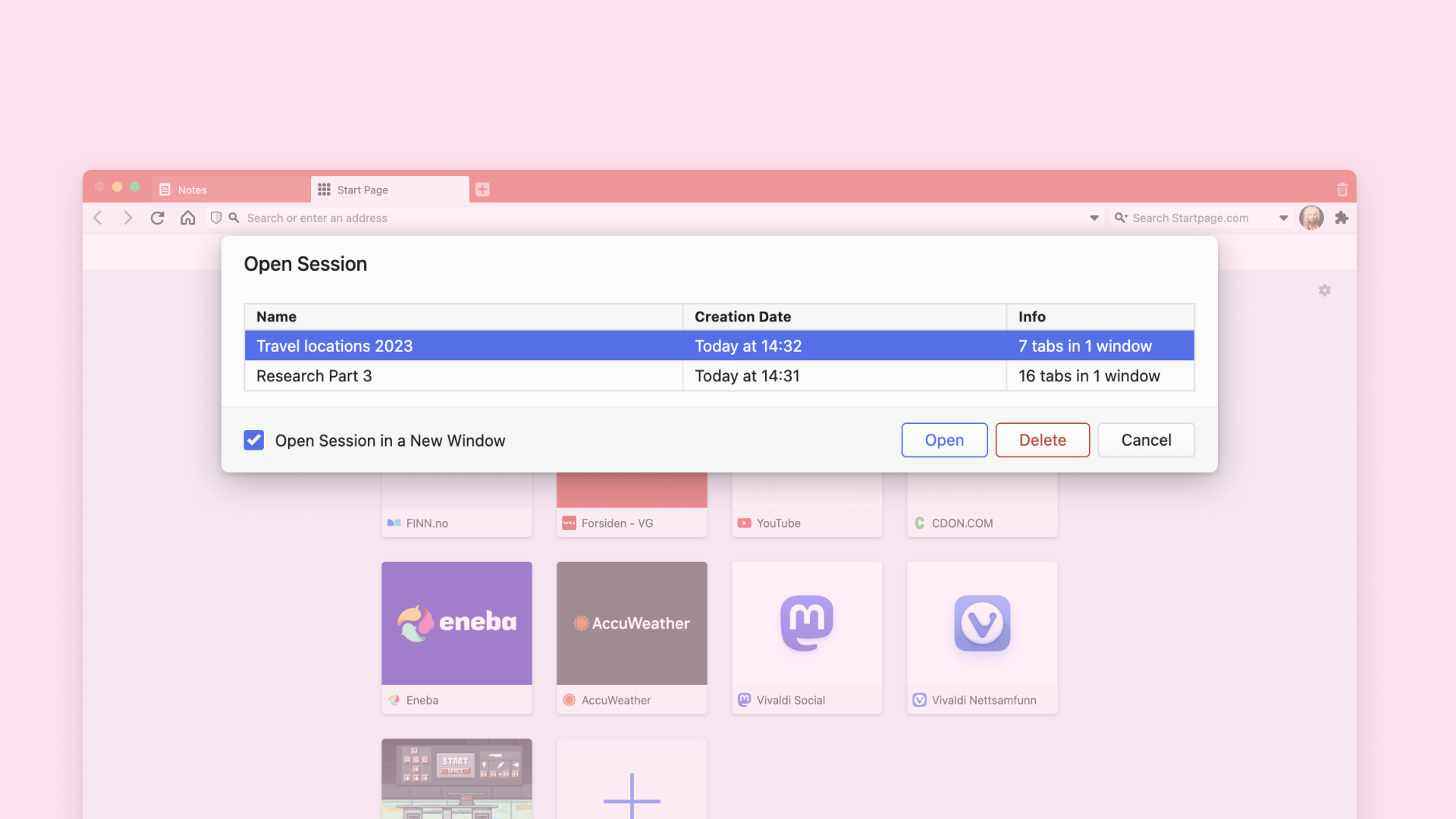 Lagre faner til senere
Lagrede økter lar deg raskt gjenåpne et sett med faner, etter eget ønske. Sett opp ulike arbeidsområder for ulike prosjekter, og hold fanene (og rekkefølgen) klar for senere bruk.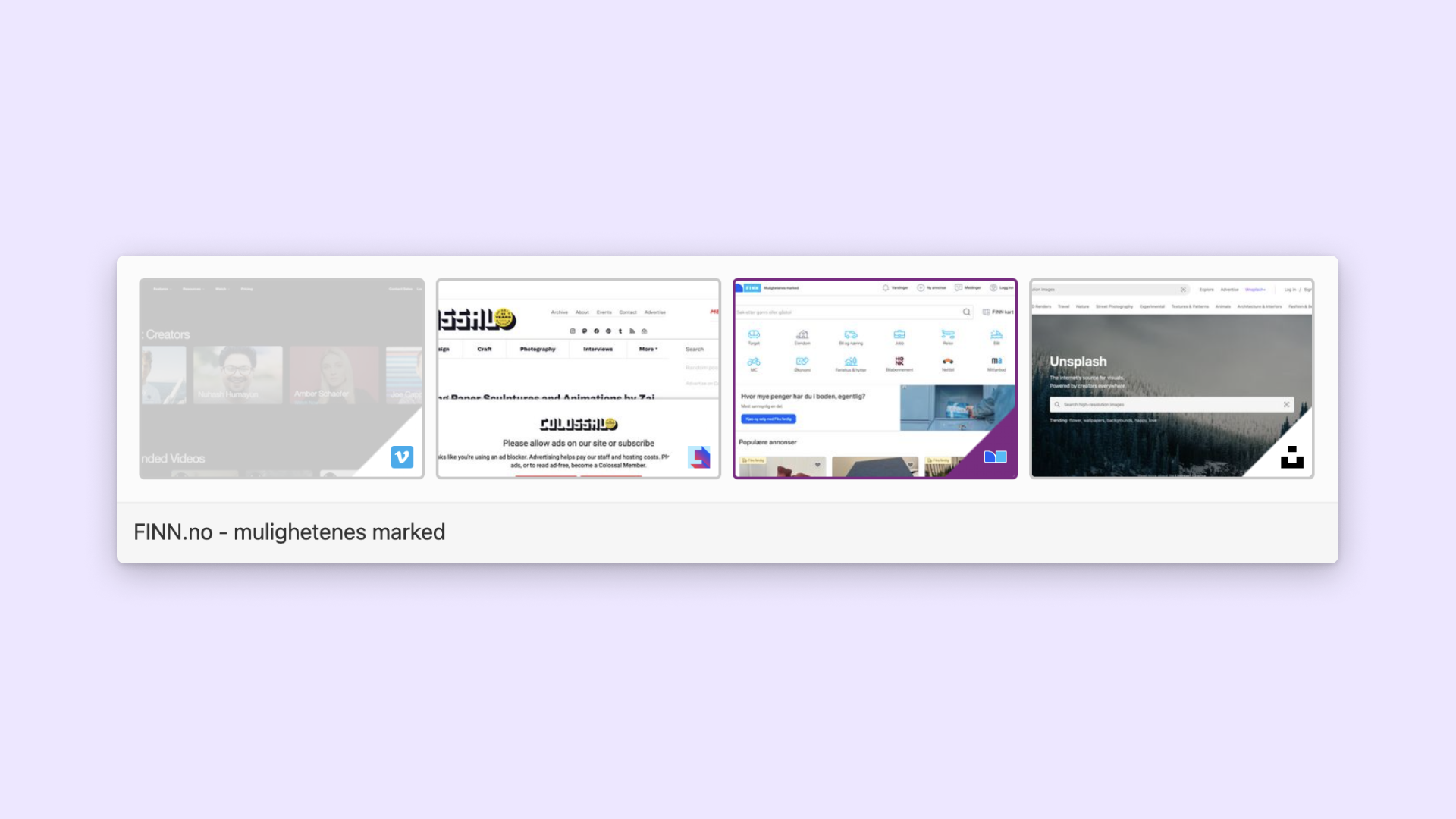 Enkel faneskifting
Det er ingen grunn til å lete runt på fanelinjen når du skal bytte fane. Bruk Faneskifting for å veksle mellom faner med en tastatursnarvei eller ved å rulle på musehjulet.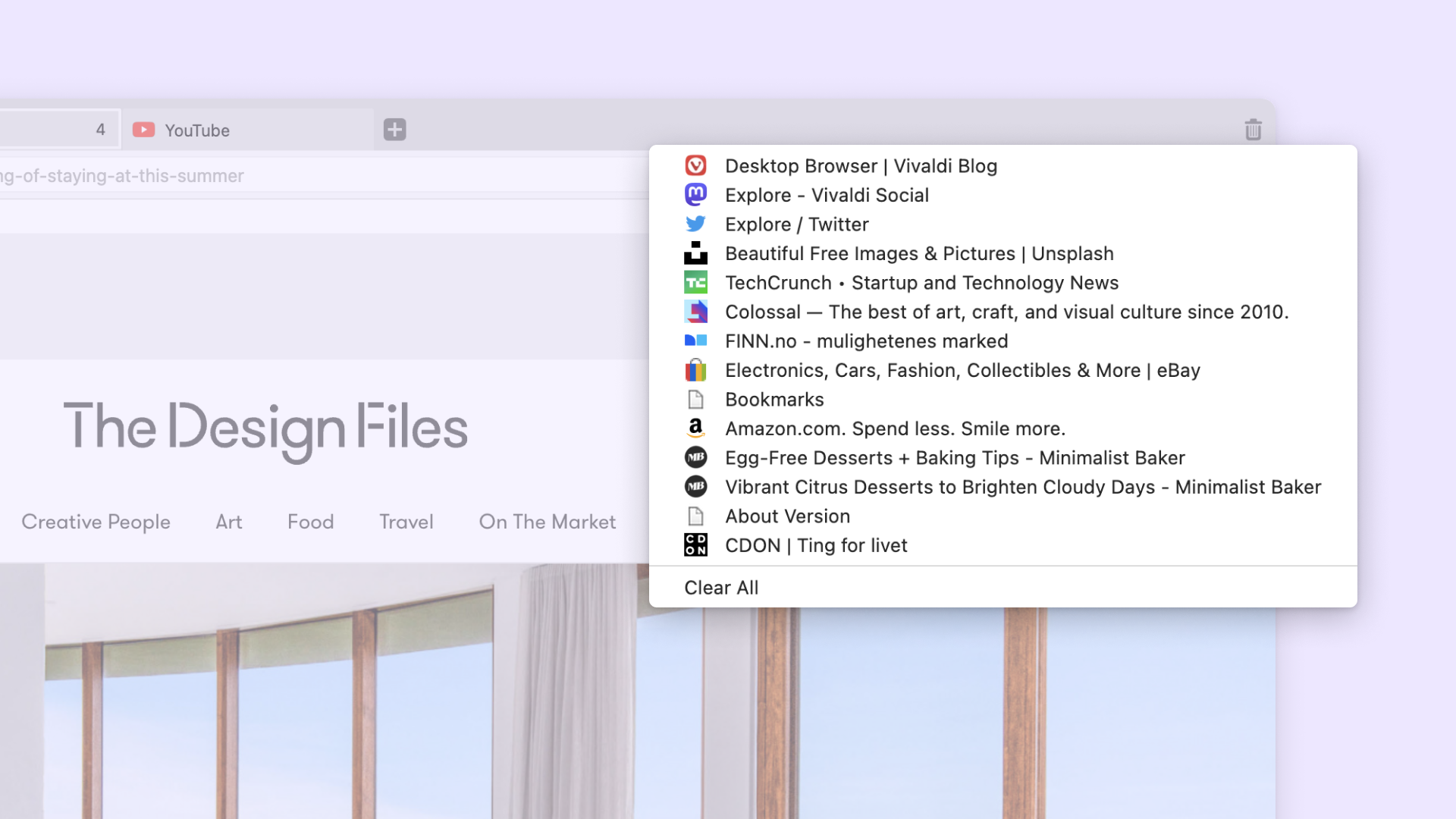 Angre lukking av fane
Need to reopen a tab you just closed? Just click the tab-trash-icon Closed Tabs button for a list of previously closed Tabs and Windows within the latest session; then, click the one you want to reopen.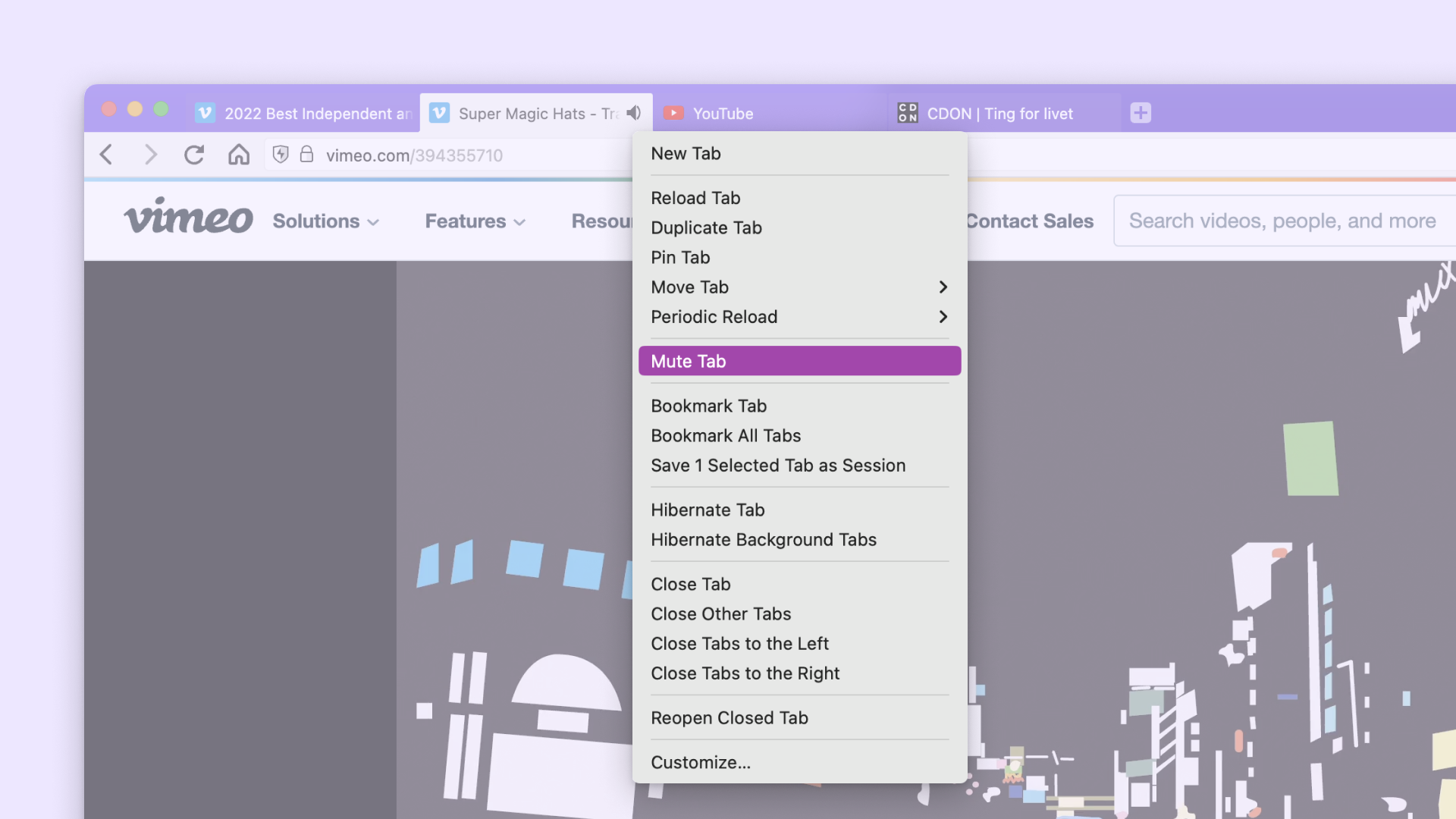 Lydkontroll
Lyd som spiller av uten at du vil kan være et mareritt. Sett en stopper for autoavspilling av videoer med mer kontroll over hvilke faner som kan spille lyd, og når, med Fanedemping.