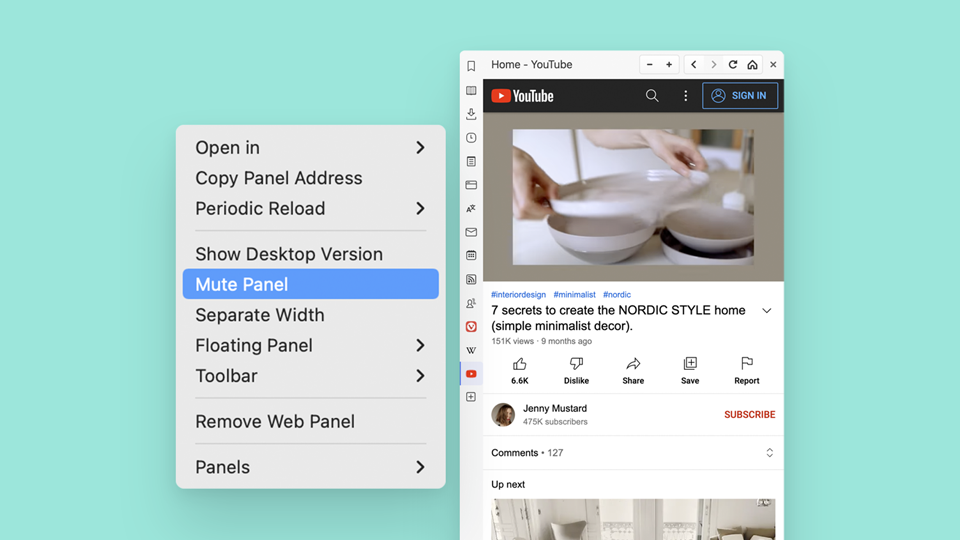 Keep em' muted, and carry on. 🔇
Just like the way you can mute tabs, now turn off the sound in Web Panels.
Simply right-click and Mute Panel.
Get more control over which sound source you'd like to listen to.
Silence is an option. 😀
Reorder and customize Web Panels in different widths, reload them periodically, float them for screen optimization and now even mute them. Go nuts!

Web Panels are fascinating. Read more.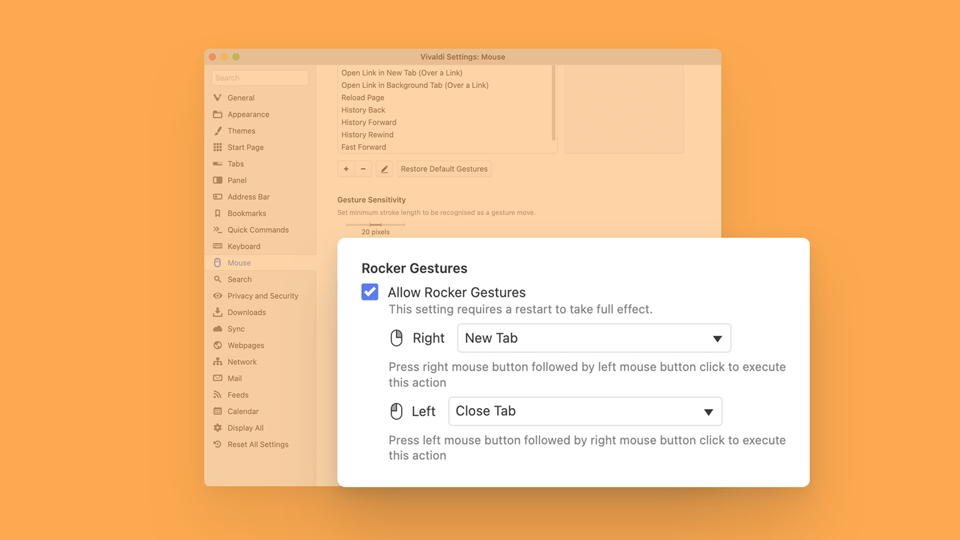 Get that mouse to rock more.🐭
Rocking your fingers has never been this fun!
So far, you have not been able to select what the Rocker Gestures do.
But now you can assign any command to both buttons. Super customizable.
And we know some of you are smiling already. 😄

Rock across the mouse from right-to-left or left-to-right; each direction you rock gives you a different result.
Simply go to Settings → Mouse → Rocker Gestures and select your favorite actions.
Know a lot more about them here.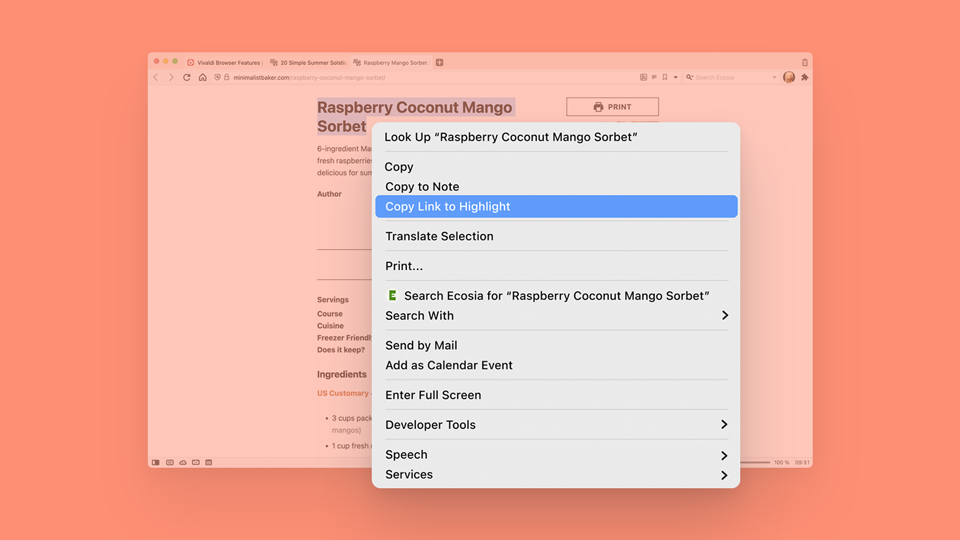 Copy Link to Highlight. ✨
Can we skip right to the good part? 😎
Yes. Now link straight to the part of a website you actually want.
Highlight the part of the page you'd like to share. Right-click and choose "Copy link to highlight" and send that URL to anyone using a Chromium-based browser.

When the page loads, it'll directly go to that part of the text instead of to the top of the page.👏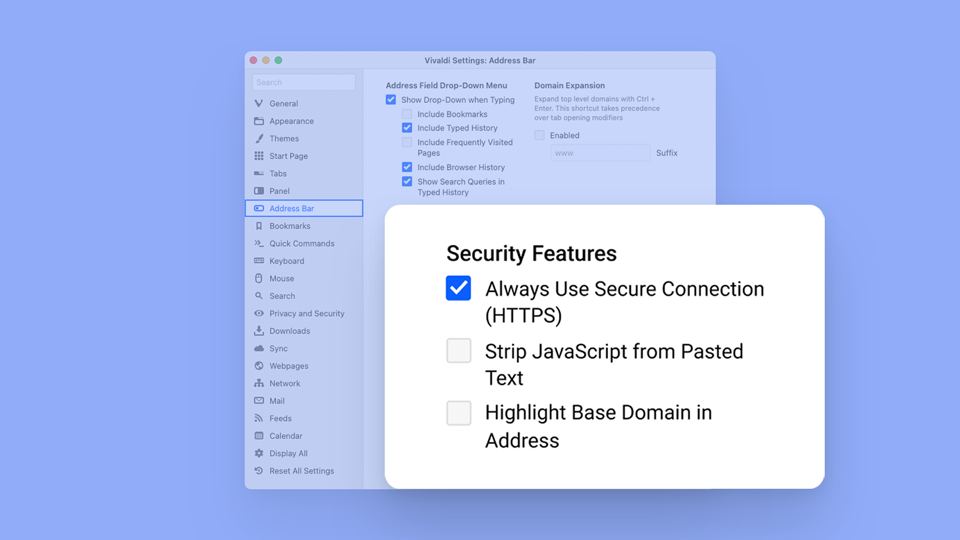 Use secure connections. 🛡️
Say hello to this new security feature.

With this option, all the navigation to HTTPS will be automatically upgraded and will display alerts before loading websites that don't support it.
The HTTPS upgrades will be automatic to allow you to browse the Internet without interruptions over a secure connection wherever possible.
Enable this option? Go to Settings → Address Bar → Security Features.

Learn more about our privacy and security features here.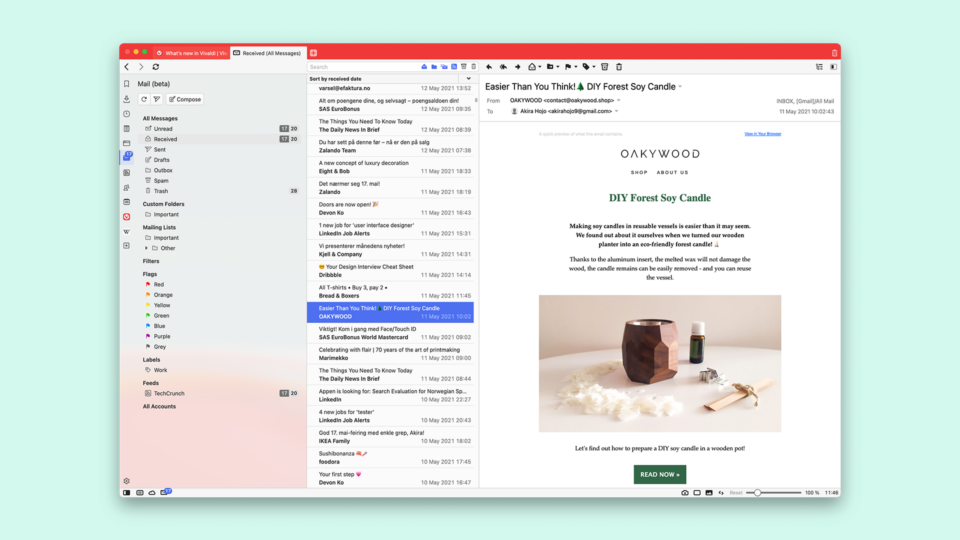 A fine-tuned Vivaldi Mail for you. 💗
Vivaldi browser has a simple solution to your email woes: Vivaldi Mail.
And it has dazzling side effects – Vivaldi Calendar and Vivaldi Feed Reader integrated. 😂
We've been improving its unique functionality. And it's more polished and works better than before.

Did we say speed and performance improvements?
Try it and recommend it to your friends. 😍