Customizable web pages, a built-in QR scanner, improved Speed Dials, and support for external download managers arrive in Vivaldi on Android and Chromebooks.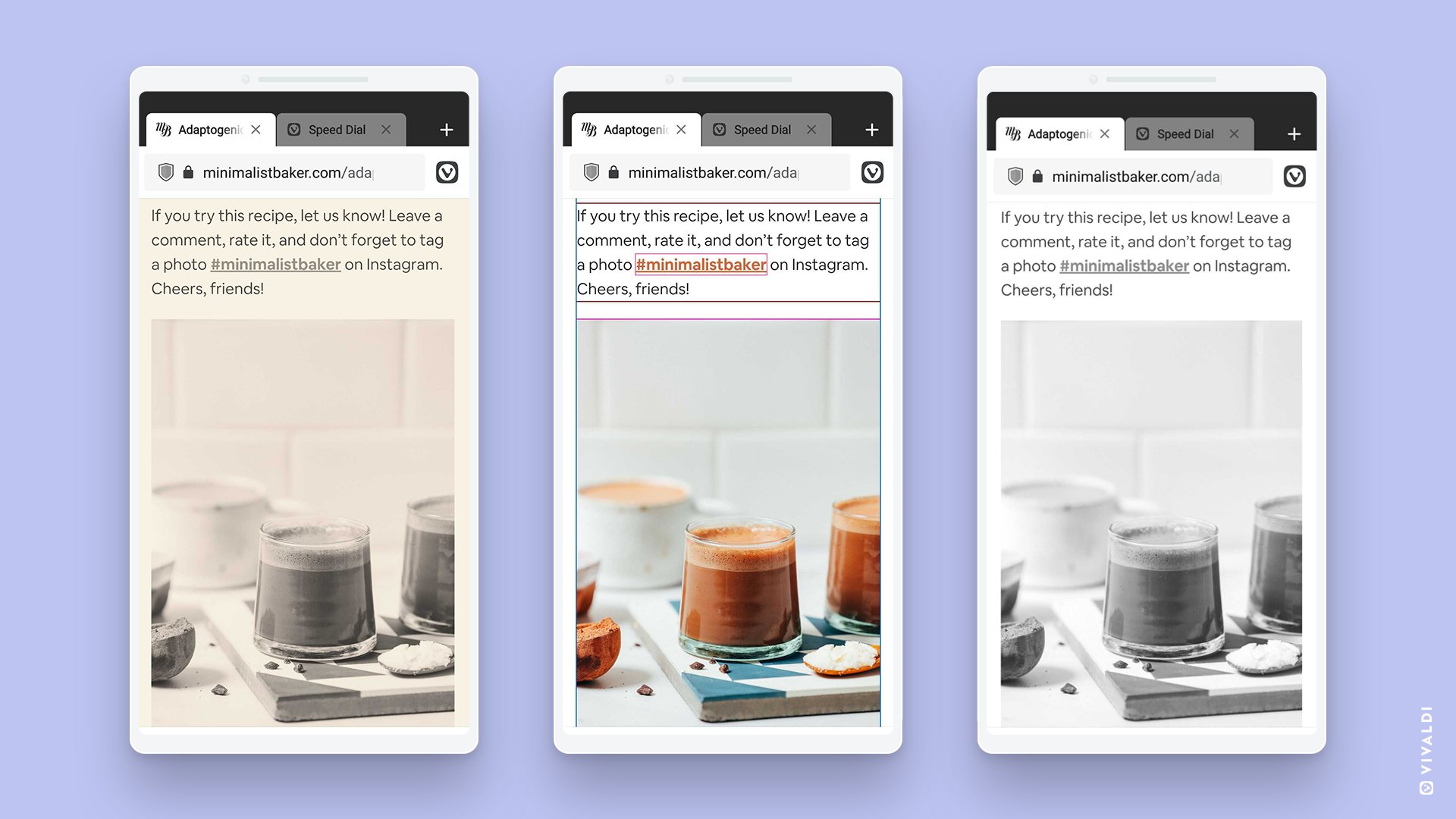 Change the look of your web page.
Bored with how your web page looks? Now get Page Actions that allow you to select predefined filters and actions to modify the appearance of any web page.
Page Actions improve accessibility, make websites easier to read, and generally display web pages the way you want.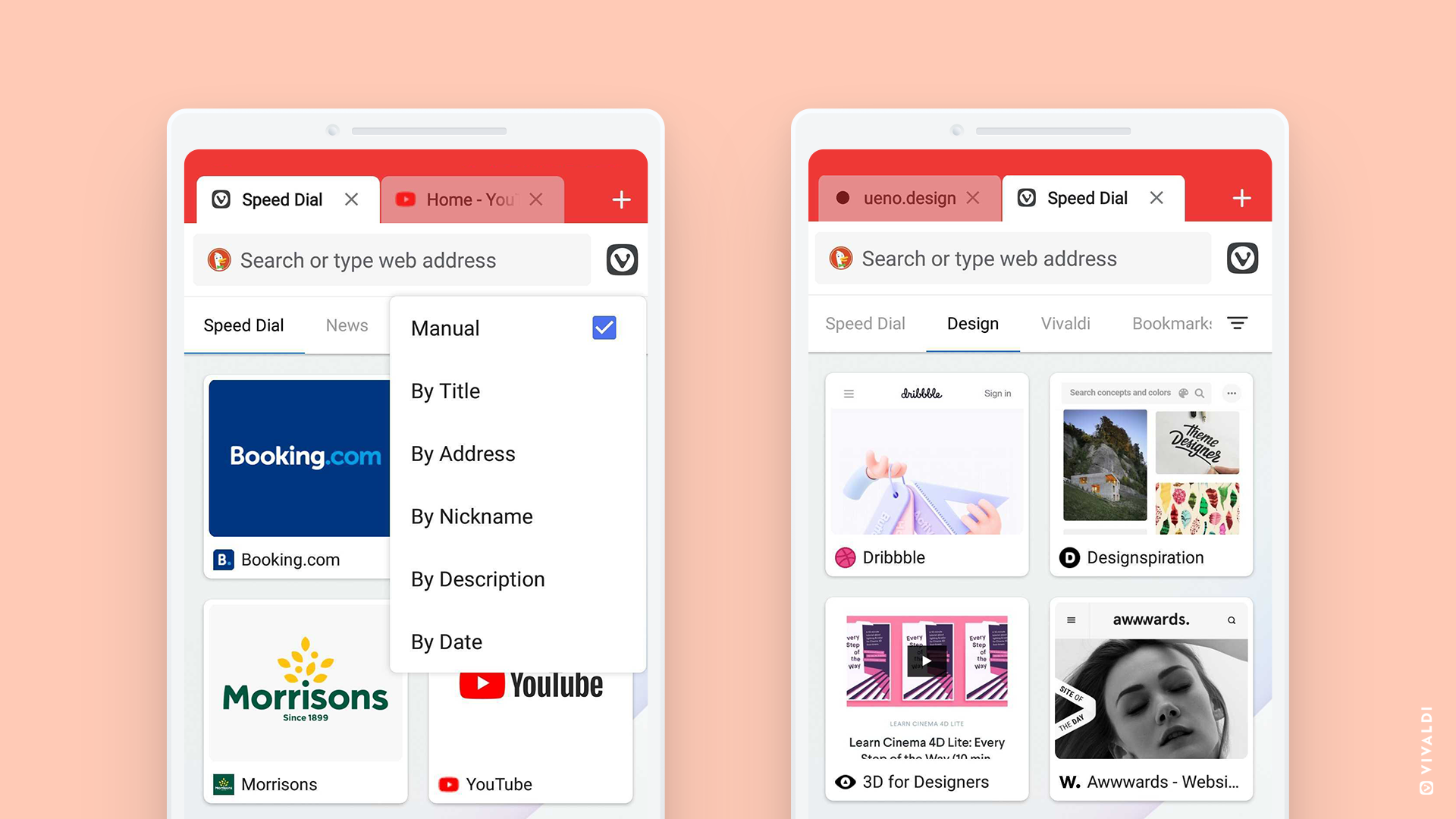 Prefer Size Medium? Now have medium-sized Speed Dials
Access your favorite sites and organize bookmarks quickly with Medium-sized Speed Dials. Freshly added to the existing layout for you to view and choose from.
Go to "Settings – Start Page – Medium Speed Dials" and select your preferred Start Page view.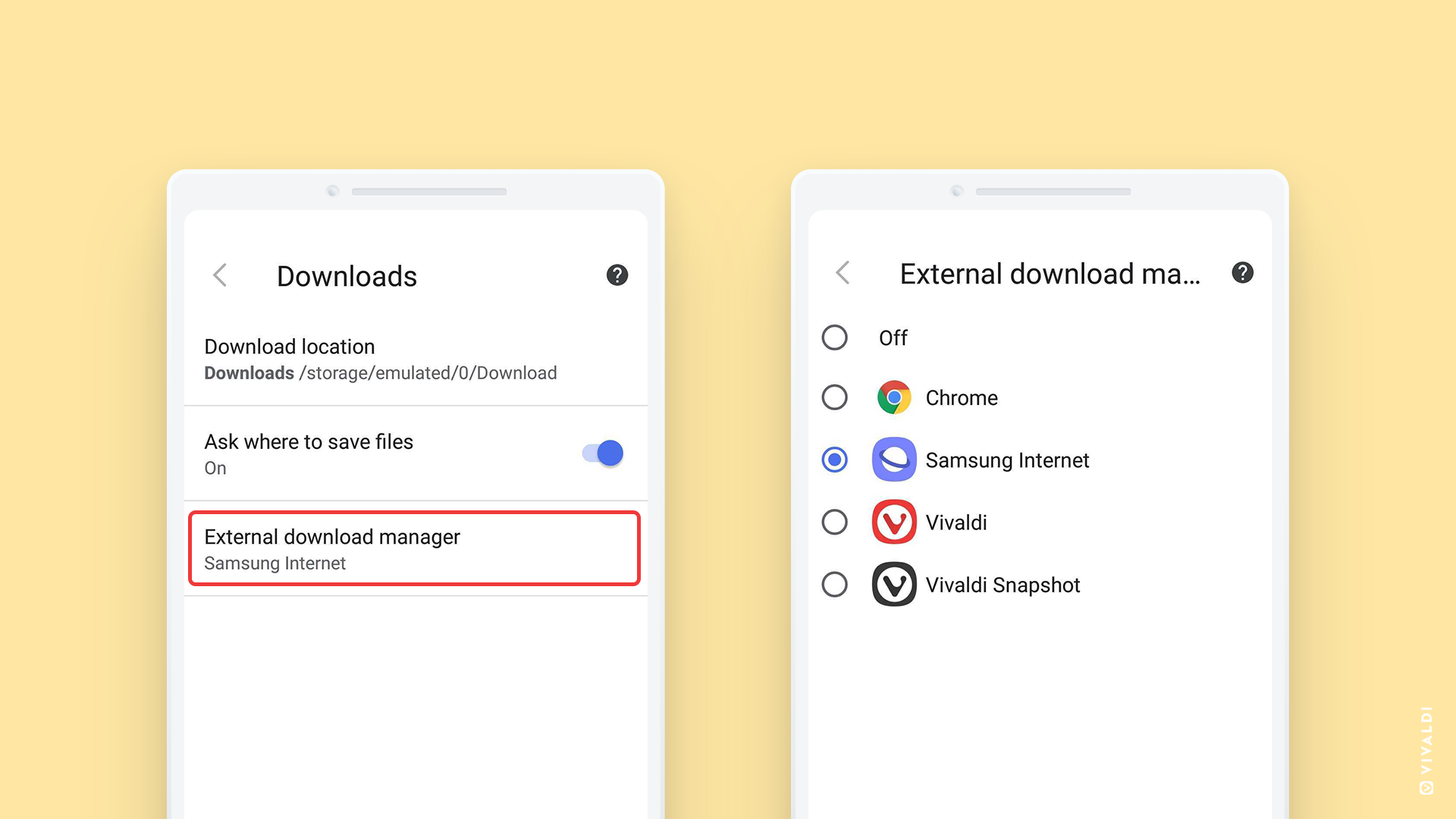 Easier download with external download managers
You rely on your browser to access many resources available online. Now with added support for external download managers, you can download resources in Vivaldi with more options such as multithreaded downloading, queuing, and more.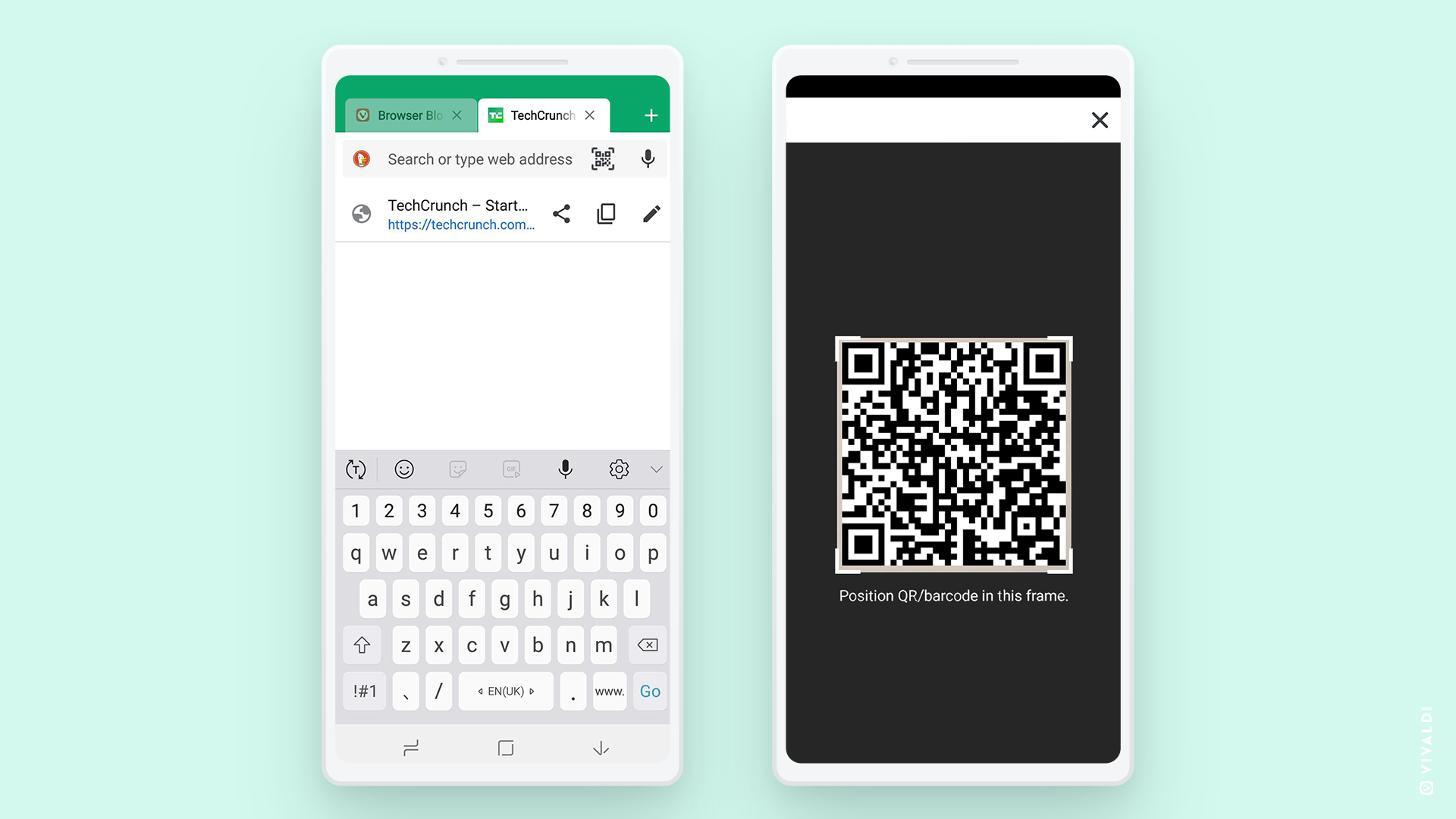 QR scanner in a touch-free world
QR Code provides the information instantly without typing the URL on your device.
The QR Code Scanner on Android will help you will go directly to a webpage, menu, payment screen, app, or offer specific information unique to the code.