Silný. Osobní. Soukromé.
Získejte nebývalé možnosti přizpůsobení a chytré vestavěné funkce pro lepší výkon, produktivitu a soukromí.
Stáhnout Vivaldi
Prozkoumat funkce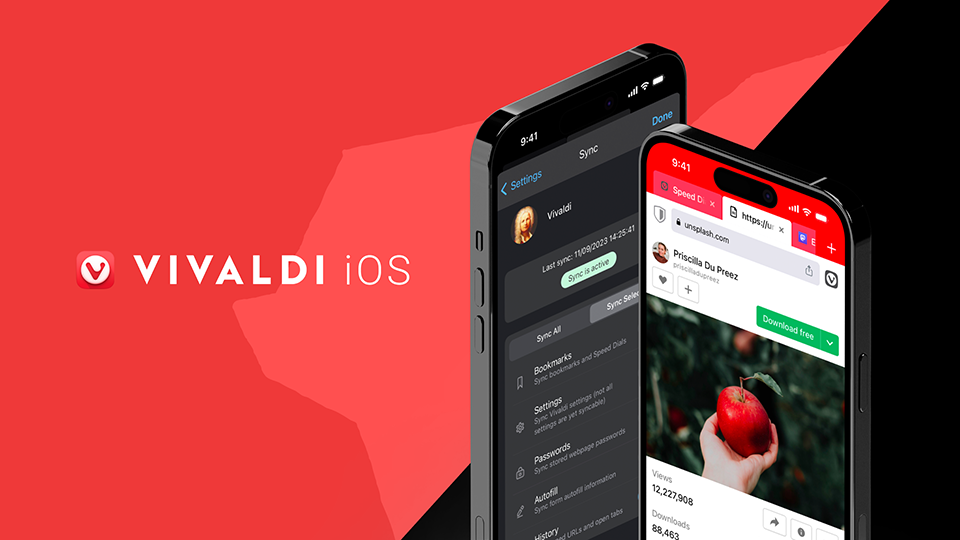 Vivaldi Takes a Bite Out of the Apple: Introducing Vivaldi on iOS

Přečíst více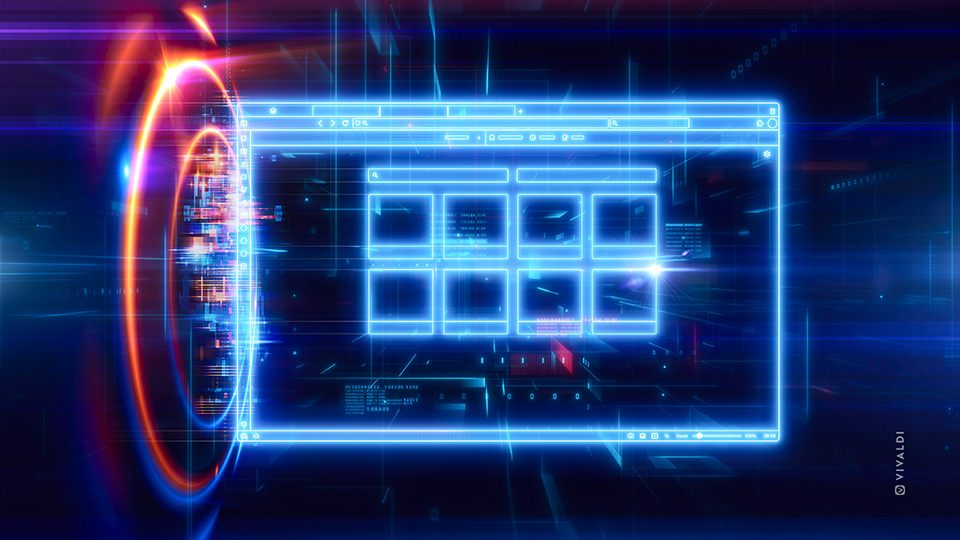 Massive code refactoring brings speed to Vivaldi.

Přečíst více
Synchronizace
Sync across all your devices
Vivaldi works seamlessly across desktop and mobile devices, syncing your browsing history, passwords, bookmarks, tabs, and more. We use end-to-end encryption to protect your data from being accessed by third parties. And as an added bonus, we host your browsing data on-premises in Iceland, where it's covered by strict privacy laws.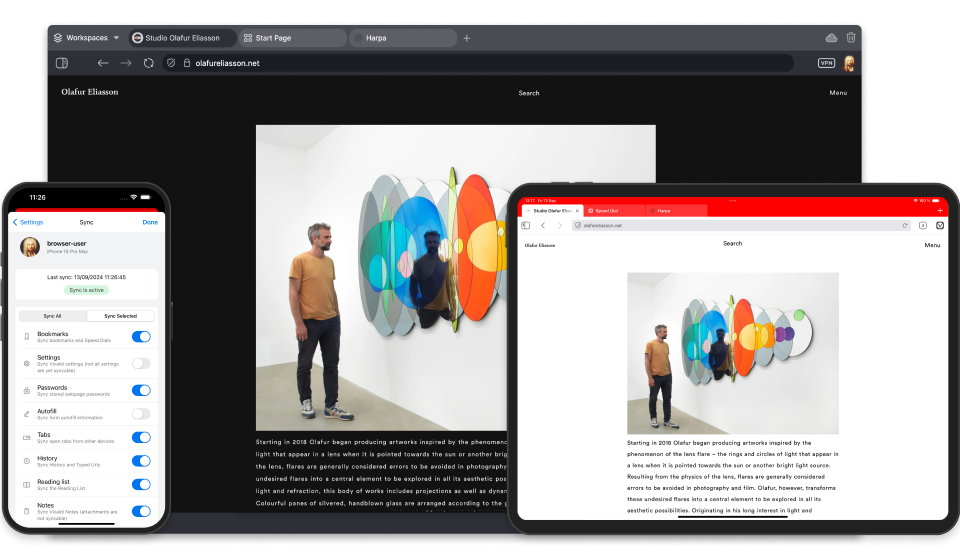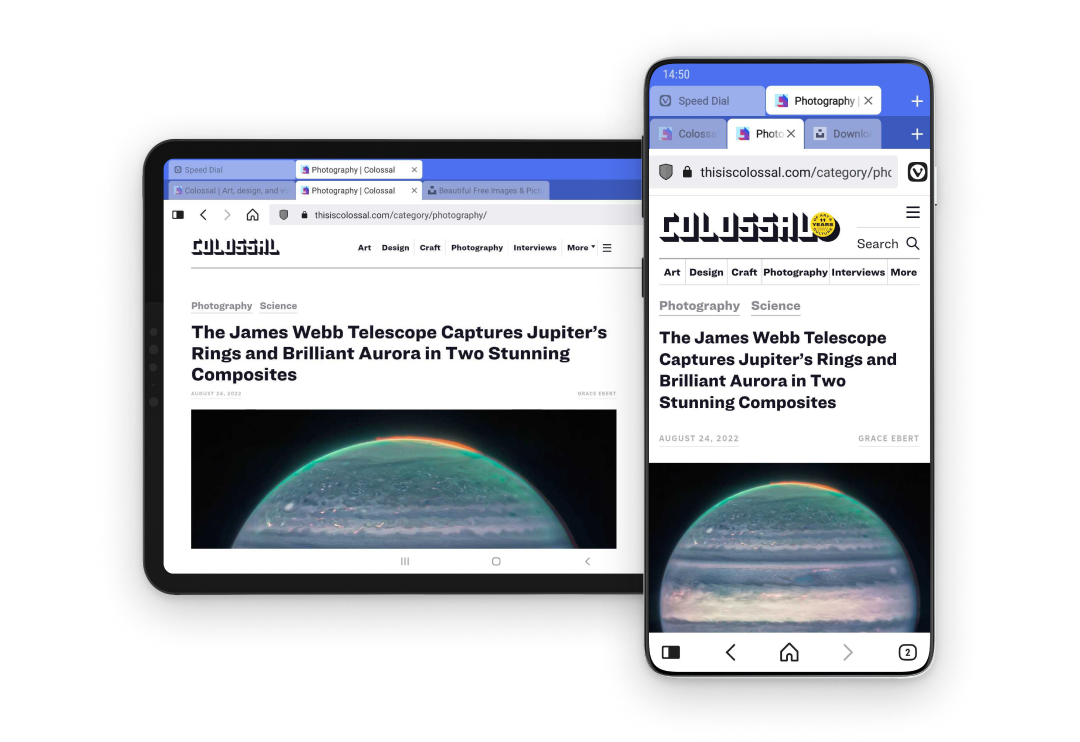 Vivaldi on mobile
Clutter-free mobile browsing on your terms. Vivaldi on mobile is packed with useful features including a built-in Ad Blocker and tracking protection. You can seamlessly sync open tabs, saved logins, and notes to companion Vivaldi on desktop.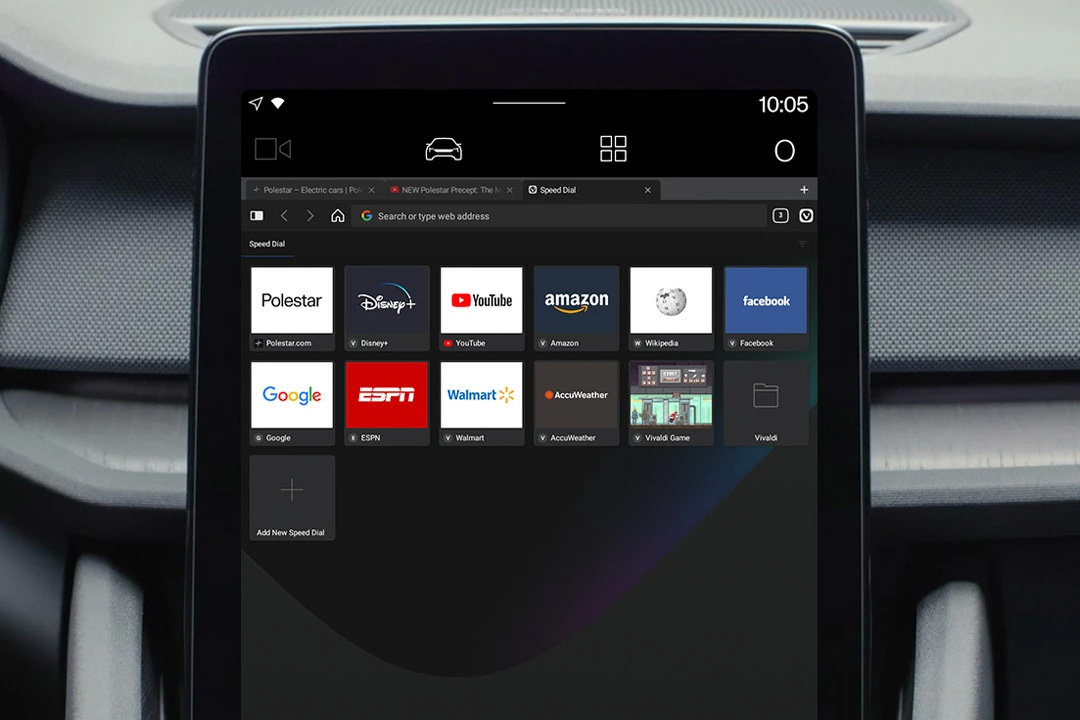 Vivaldi for Android Automotive OS
Vivaldi for Android Automotive offers full-scale browsing from the driver's seat. From a mobile entertainment suite to a customized command center for work on the road, Vivaldi has you covered.
O Vivaldi
Our values in action
Staying connected with our community is essential to keeping the Vivaldi spirit alive. Not to mention building the best browser possible. We also use our platform to share positive trends or to speak out on harmful practices that could put you - and society as a whole - at risk.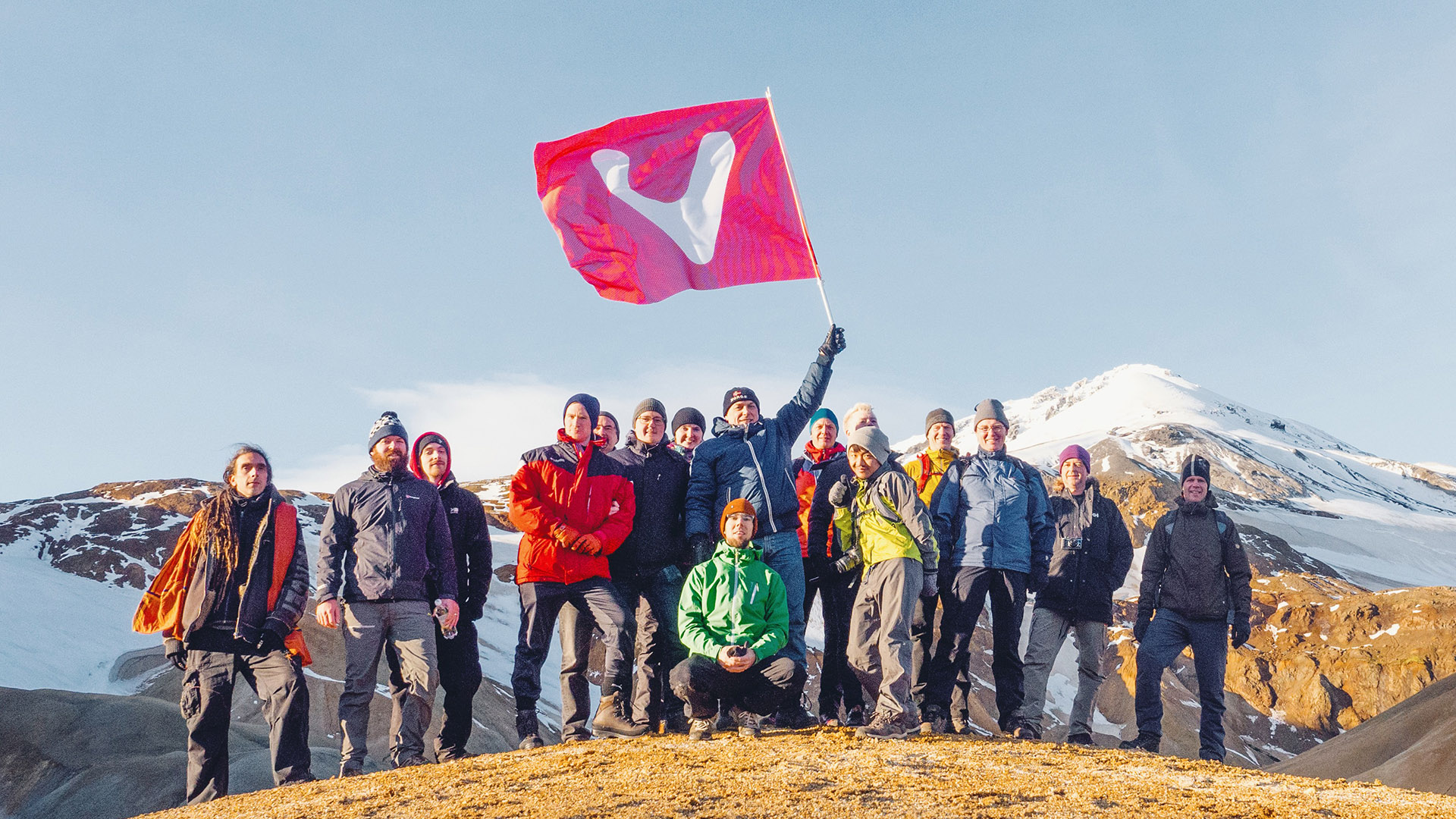 Where do we stand on cryptocurrency?
Odhlédneme-li od všeho povyku, virtuální měny mají opravdový dopad na lidi, společnost a životní prostředí.
Ever get the feeling you're being watched?
It's time to say no to profiling and surveillance-based ads.