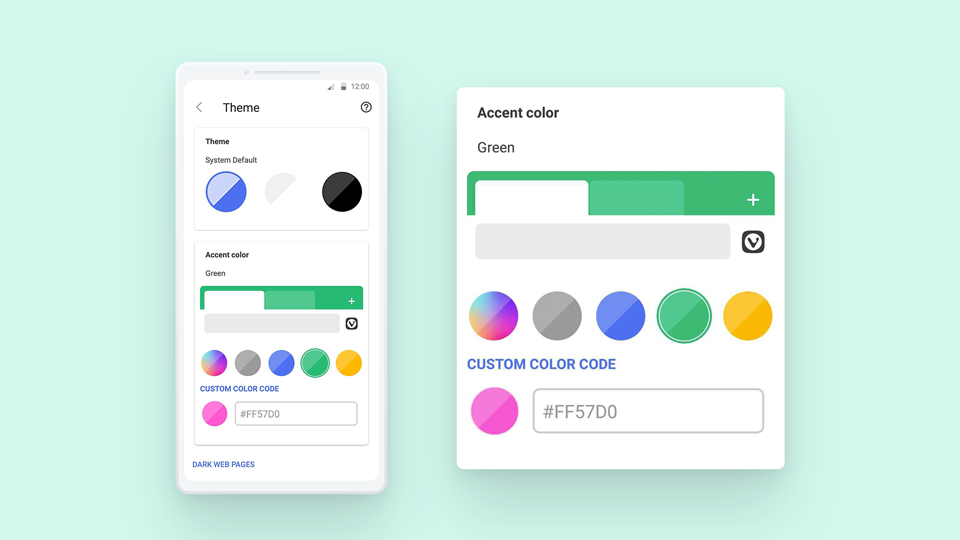 Get color crazy with more Themes. 🤩
Move on from the usual light, dark, and the system's default theme!
Pick from adaptive, 4 presets, or your own custom color. Change the accent color to suit your mood or let your imagination go wild. 🌈

To add more color, flair, and personal style, go to Settings → Appearance → Theme → Accent color.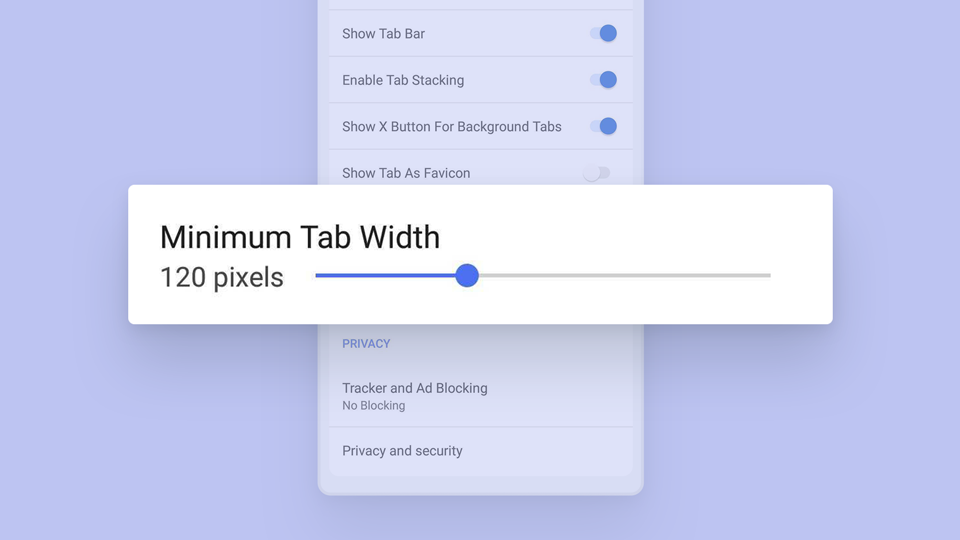 Tailor the Tab Width. 🧵
Are shrinkable tabs too small for comfort for you?

No worries! Since one size does not fit all, you can adjust the tab width just the way you prefer. 😲
To define a minimum tab size, go to Settings → Tabs and set the desired minimum tab width.
Note: This option works only when you have the 'Show tab as favicon' setting disabled.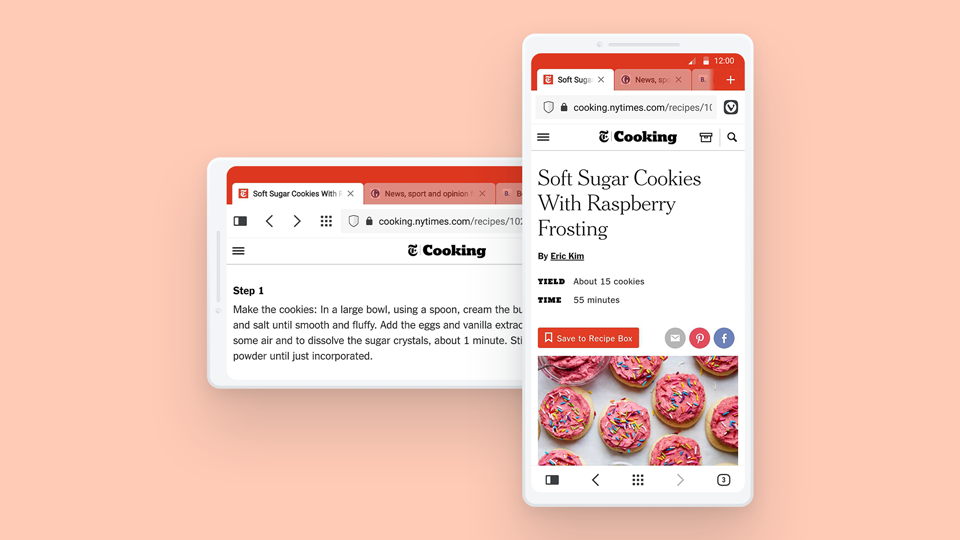 Did some one say speed?! 🤔

Tell him that we are faster than before! 😍

Got a lot of tabs open? No slowing down now.

Because we have improved the speed even with a lot of tabs open.

And we've also got Vivaldi 5.1 on the desktop ready for you with some really cool features. All here. ✨