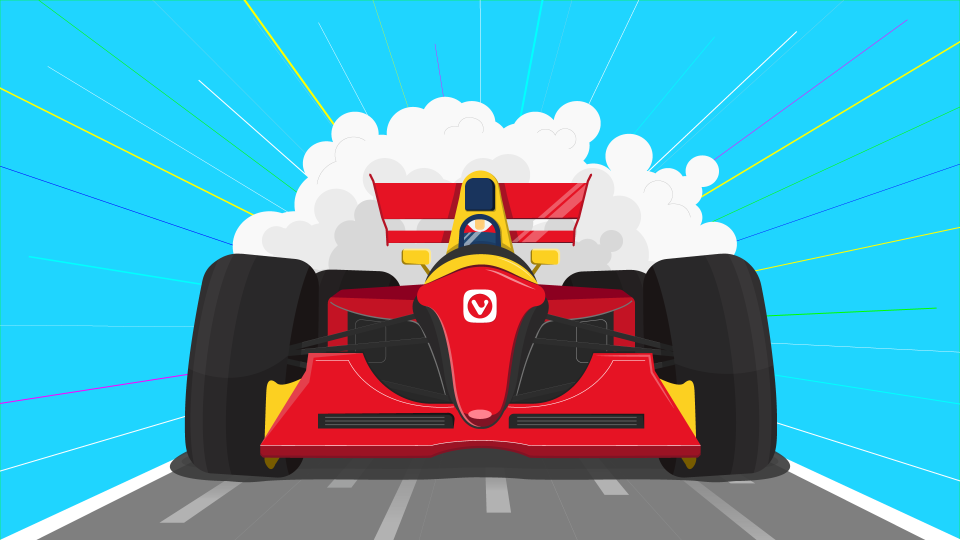 Vivaldi is faster!⚡
Are you drowned in 100+ tabs deep?
Starting Vivaldi with hundreds of tabs is now much faster than its previous version – thanks to a lot of under-the-hood browser improvements.
No matter how you choose to browse, your experience should be smooth.
Slow claps, please!👏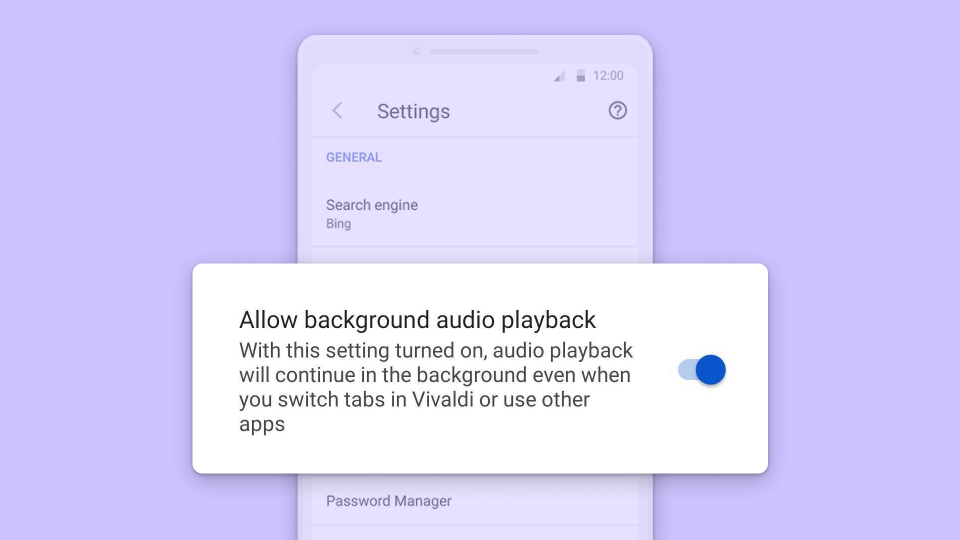 Play audio when Vivaldi runs in the background. 🎵
This news sounds SO GOOD. 😍

Vivaldi doesn't just let you stream YouTube videos/audio in the background but audio from any site in the background.
To enable the feature, go to the General section in Vivaldi Settings and enable the "Allow background audio playback".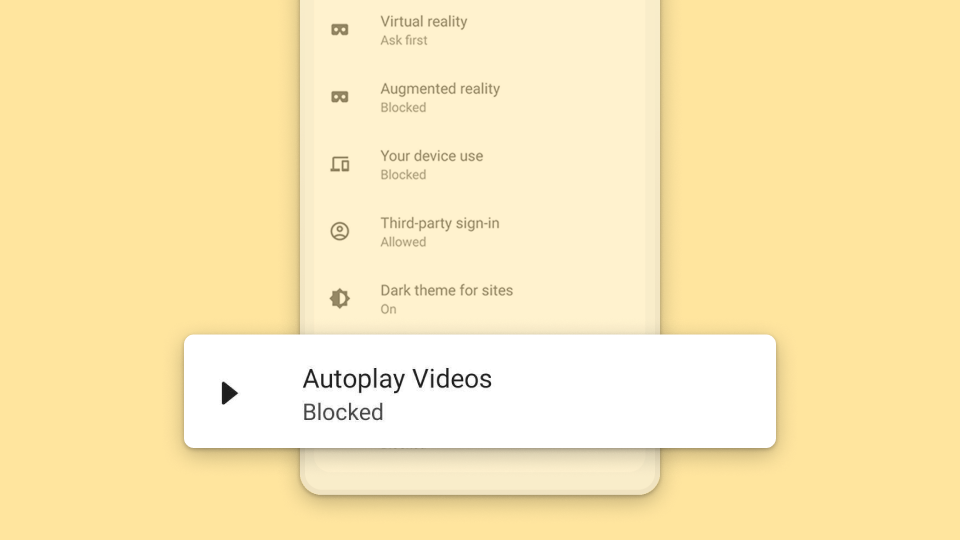 Disable autoplay for video. 🎥
You heard that right! Now video autoplay is disabled by default.

In case you want to turn it on, find the option "Autoplay videos" under Settings and scroll down to Site settings.

No more getting startled by an unexpected, loud autoplay video.
Here's to happier browsing!😀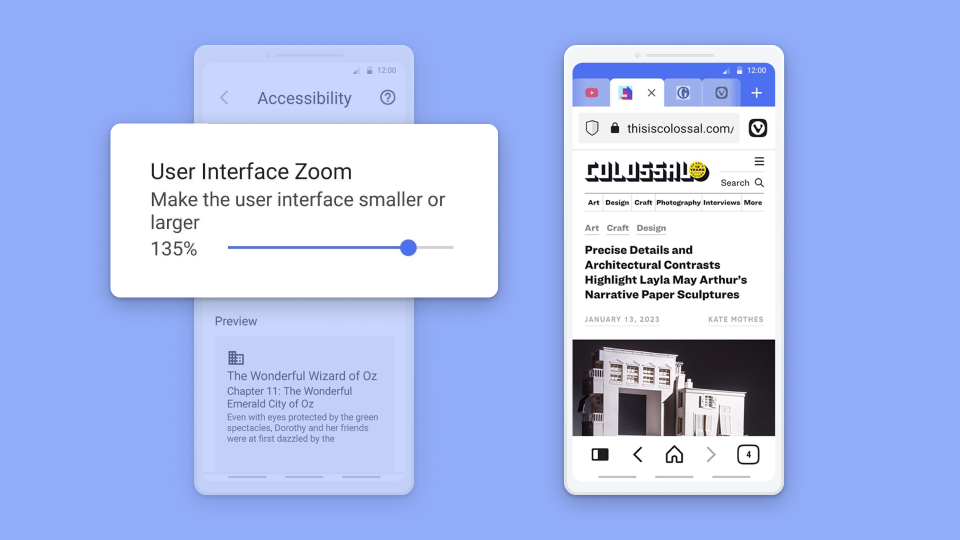 Get the most out of Vivaldi's unique user interface. 🔍
The more scalable UI is designed aptly for tablets, Chromebooks, and screens in cars. 🚗
Now you have the ability to scale the UI on your device.

It works well on phones and tablets but is particularly useful for cars since they have different screen sizes. Now, the values will adjust for the best screen fit.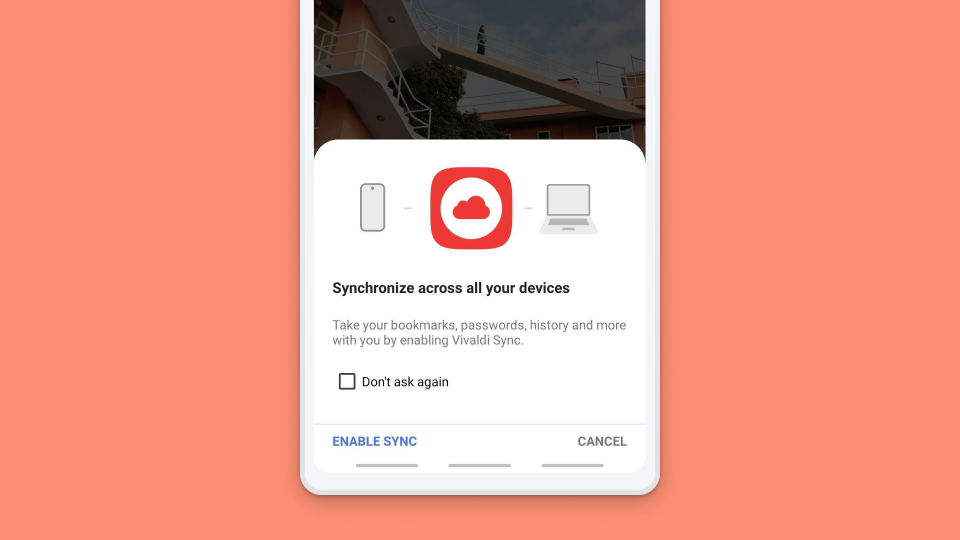 Remember to sync your data. 🔏
If you have not enabled Sync, brief reminder dialogs will appear after you browse with Vivaldi for a certain amount of time – after 10 hours of combined usage of Vivaldi or the third time a user opens Vivaldi.
Clicking the "Enable Sync" button will open Sync Settings.