👋 Windows Panel is here.
Easily move tabs between the tab bars of different windows, or even between tab stacks (groups) on different windows.
Search and filter tabs across all of your windows and tab stacks to find exactly what you're after, instantly.
And even use it to quickly mass restore all closed tabs from the trash! How awesome is that?😍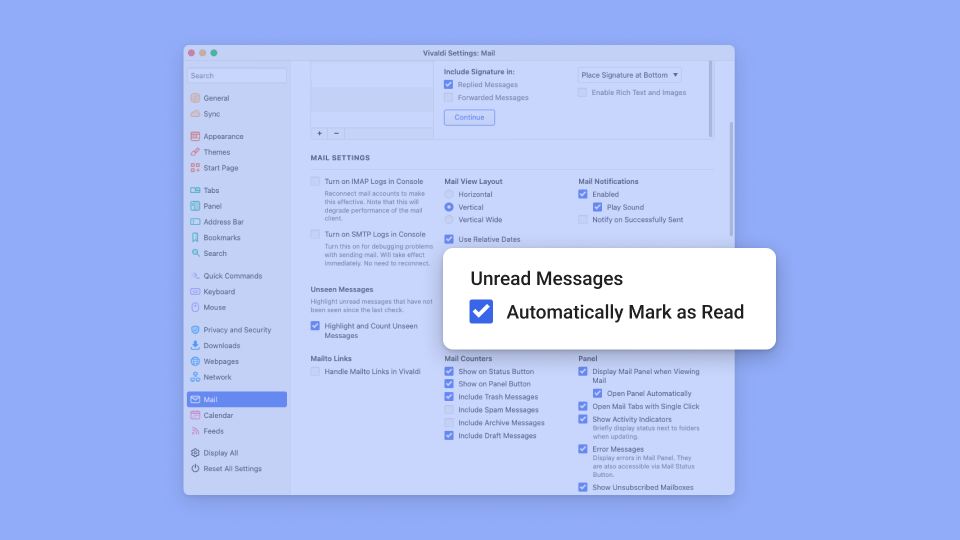 Auto-mark your emails as read🎉
The built-in Vivaldi Mail gives you different states for your email – unseen, unread, and read. You can filter mails based on whether or not they have been read.
Marking something as fully "read" is a manual process by default in Vivaldi and is certainly powerful.
But some of you may prefer mail clients and webmail services automatically marking mail as read. Since Vivaldi adapts to your different needs, now you can auto-mark your mails as read. Convenient! 🙌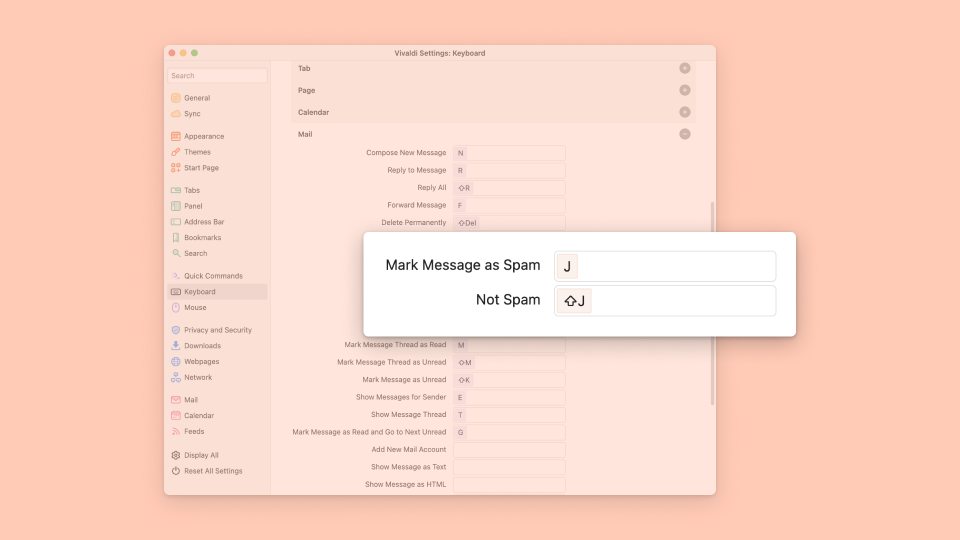 More power to Keyboard Shortcuts🤩
No magical powers are needed to deal with spam! Our customizable Keyboard Shortcuts do the job. 💪
If you are a keyboard warrior, you can now map your own shortcut to mark emails as spam, without having to use a mouse.