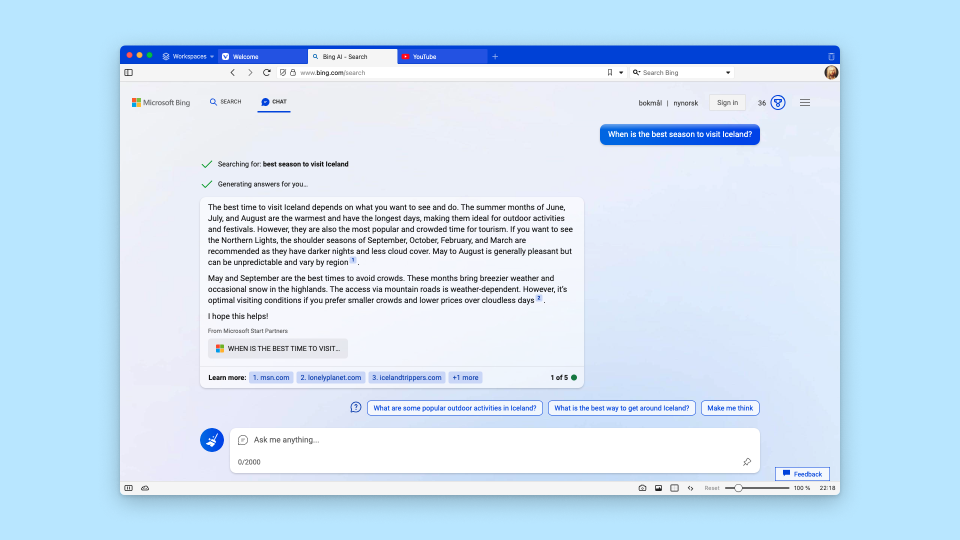 Vivaldi bypasses restrictions to access Bing Chat. 😉
Like to try Bing Chat without using Microsoft Edge for that?
You can. We've taken additional steps for you to use it in Vivaldi.
Back in 2019, we were forced to change our User-Agent strings for better site compatibility. Now, some websites continue to block us based on their Client Hints.
We'd love to announce ourselves as Vivaldi, but the current state of the web makes this difficult. Therefore, we are masquerading as competitors to benefit our users.
Having to find workarounds for such issues have opened new possibilities which includes access to Bing Chat in Vivaldi.