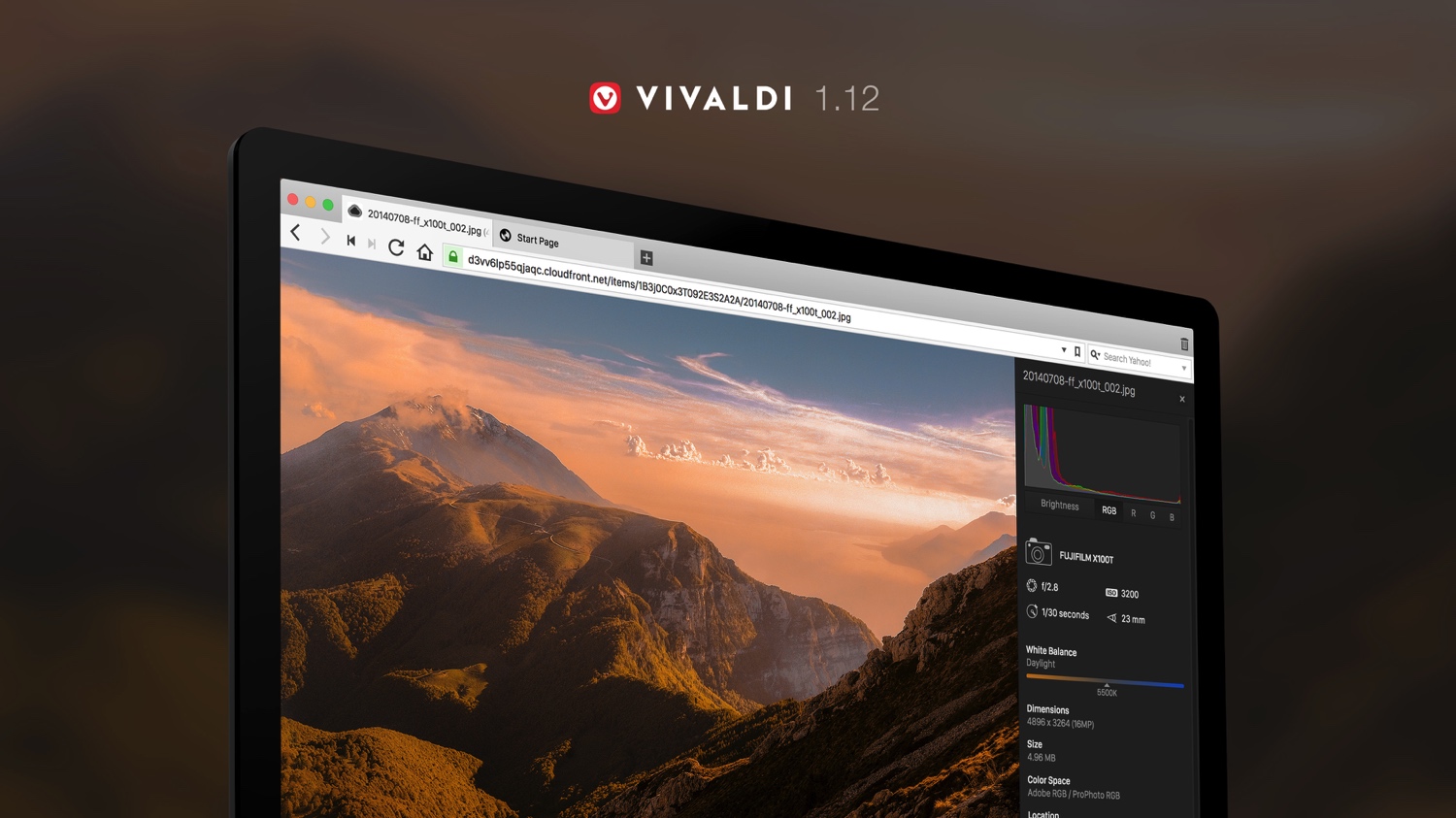 20/9/2017
Vivaldi 1.12 debuts three powerful features requested by users.
Seja notificado dos nossos comunicados de imprensa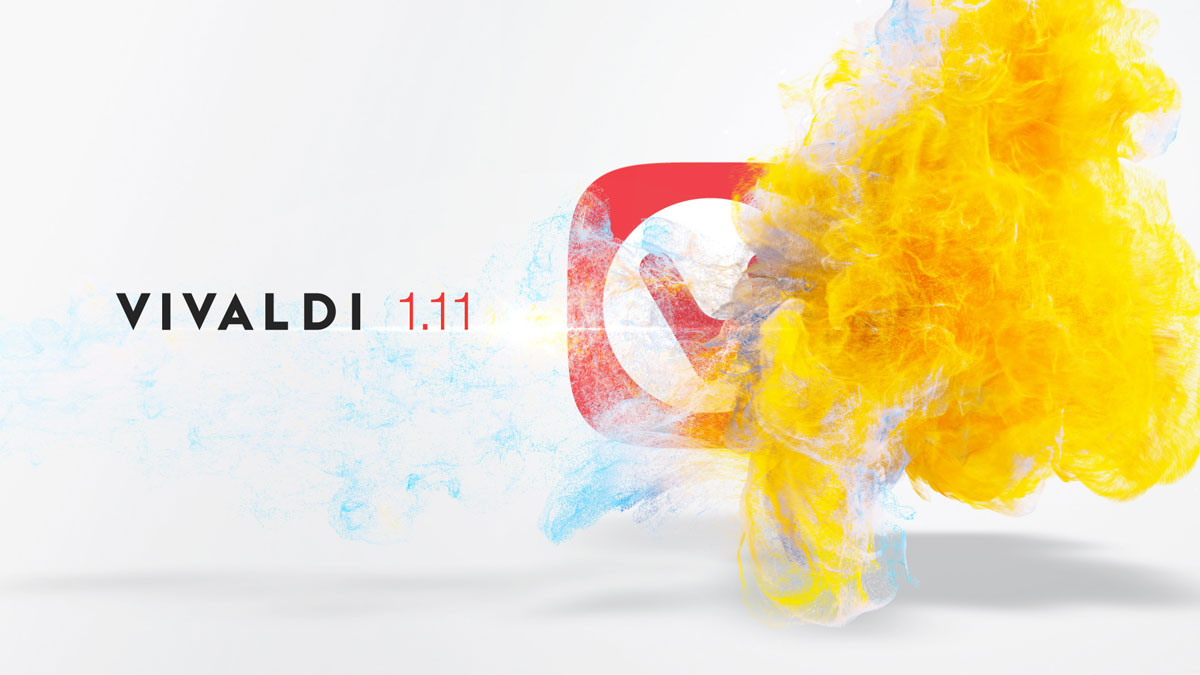 10/8/2017
The Vivaldi browser releases version 1.11 with improved accessibility and a brand-new application icon.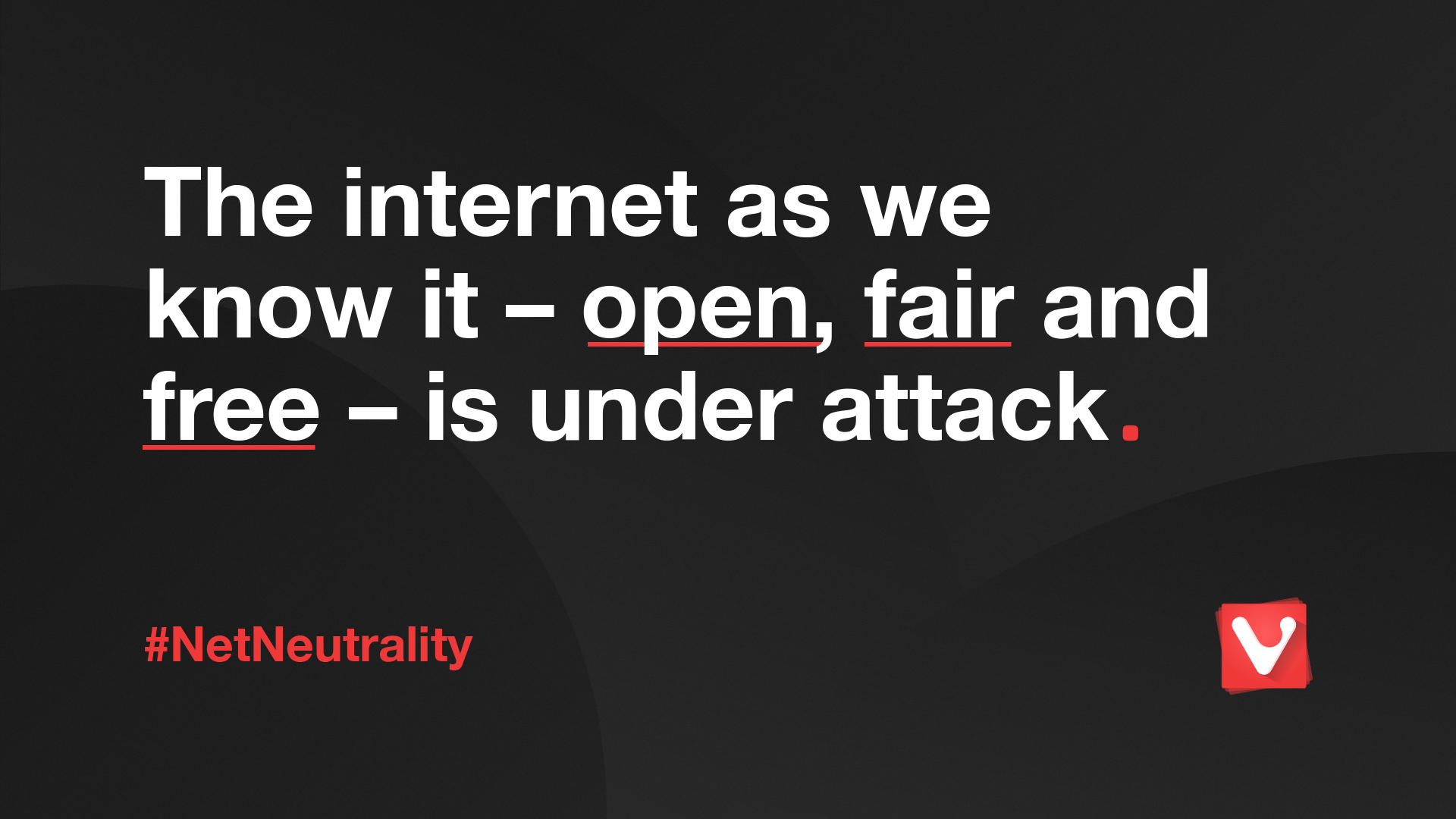 11/7/2017
Thousands of websites plan massive online protest for July 12th. Other participants include Twitter, Amazon, Reddit, Netflix, OK Cupid, Mozilla, Etsy, Kickstarter, and Vimeo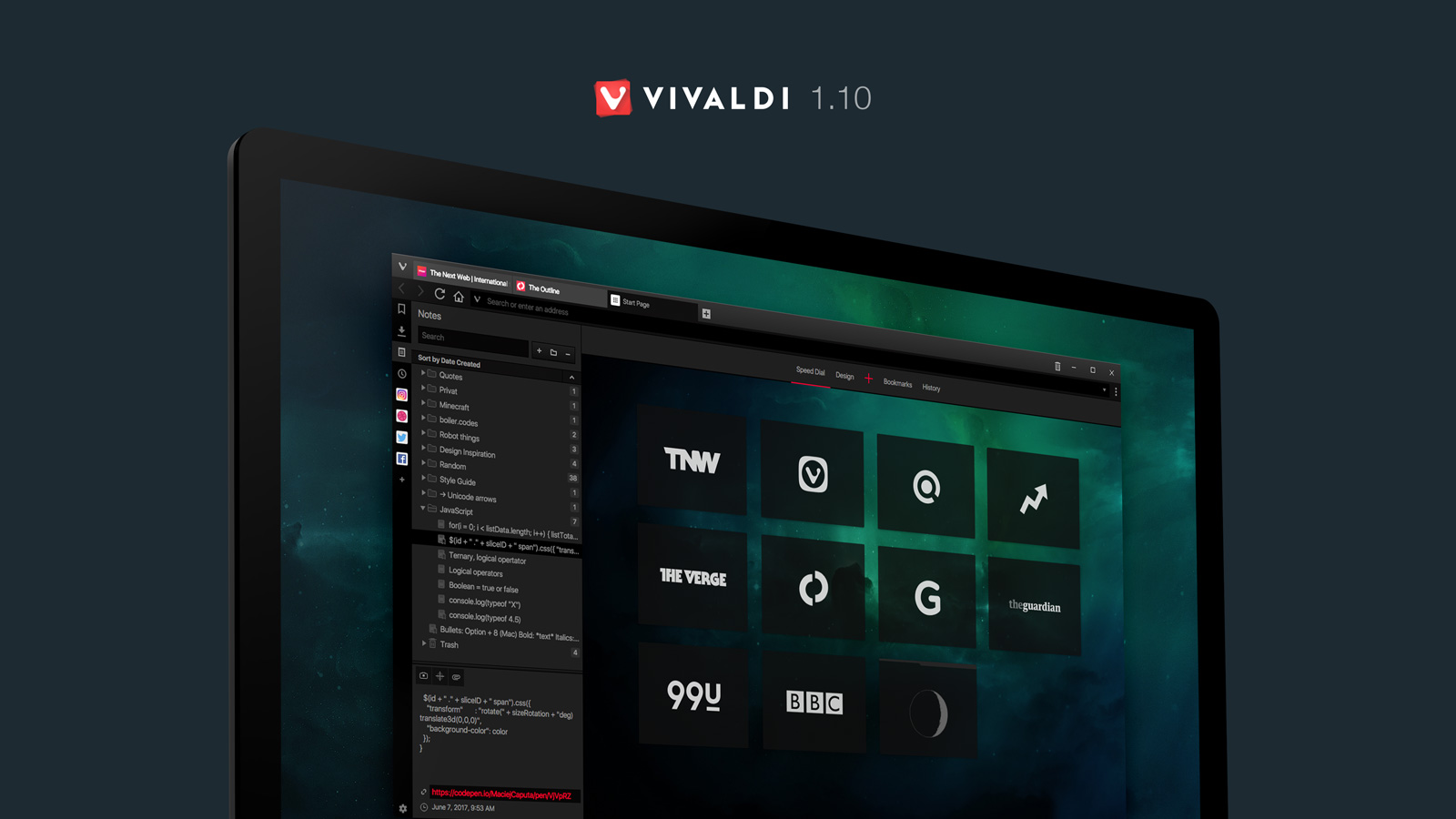 15/6/2017
Just browsing is yesterday. Make it personal with Vivaldi 1.10.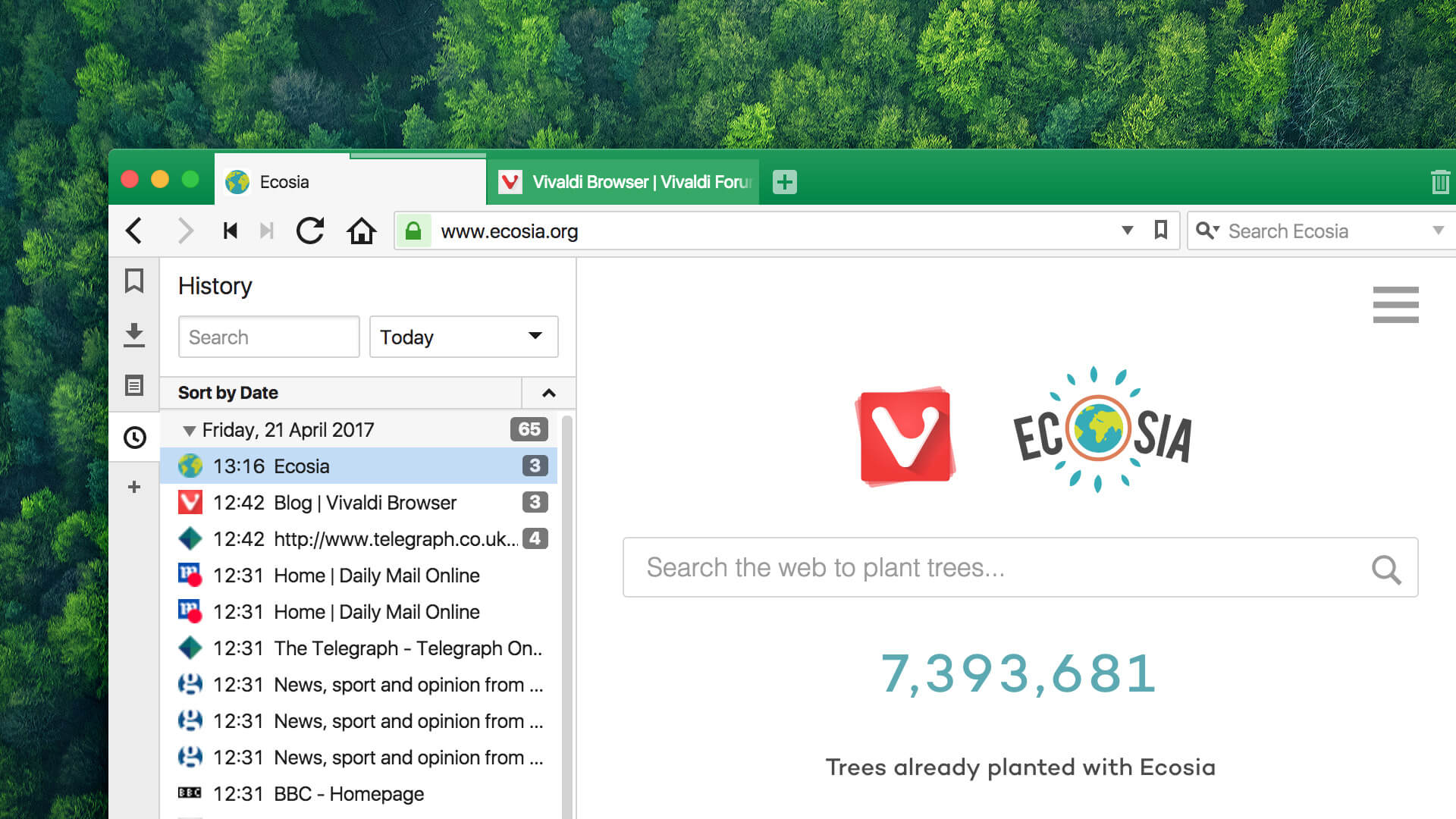 27/4/2017
The Vivaldi browser and the Ecosia search engine team up to help reforest the planet.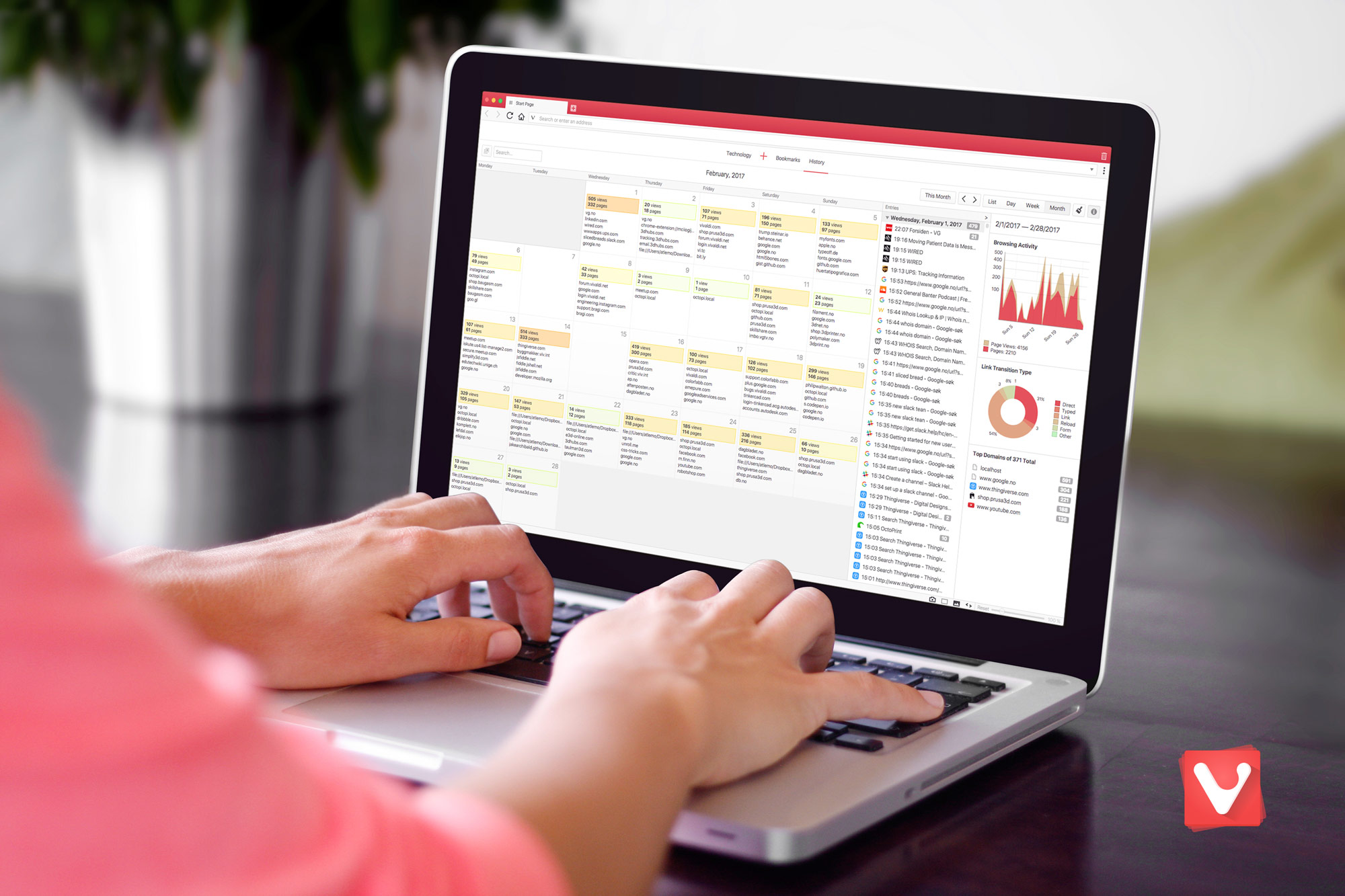 29/3/2017
The Vivaldi browser makes the History feature more useful than ever before.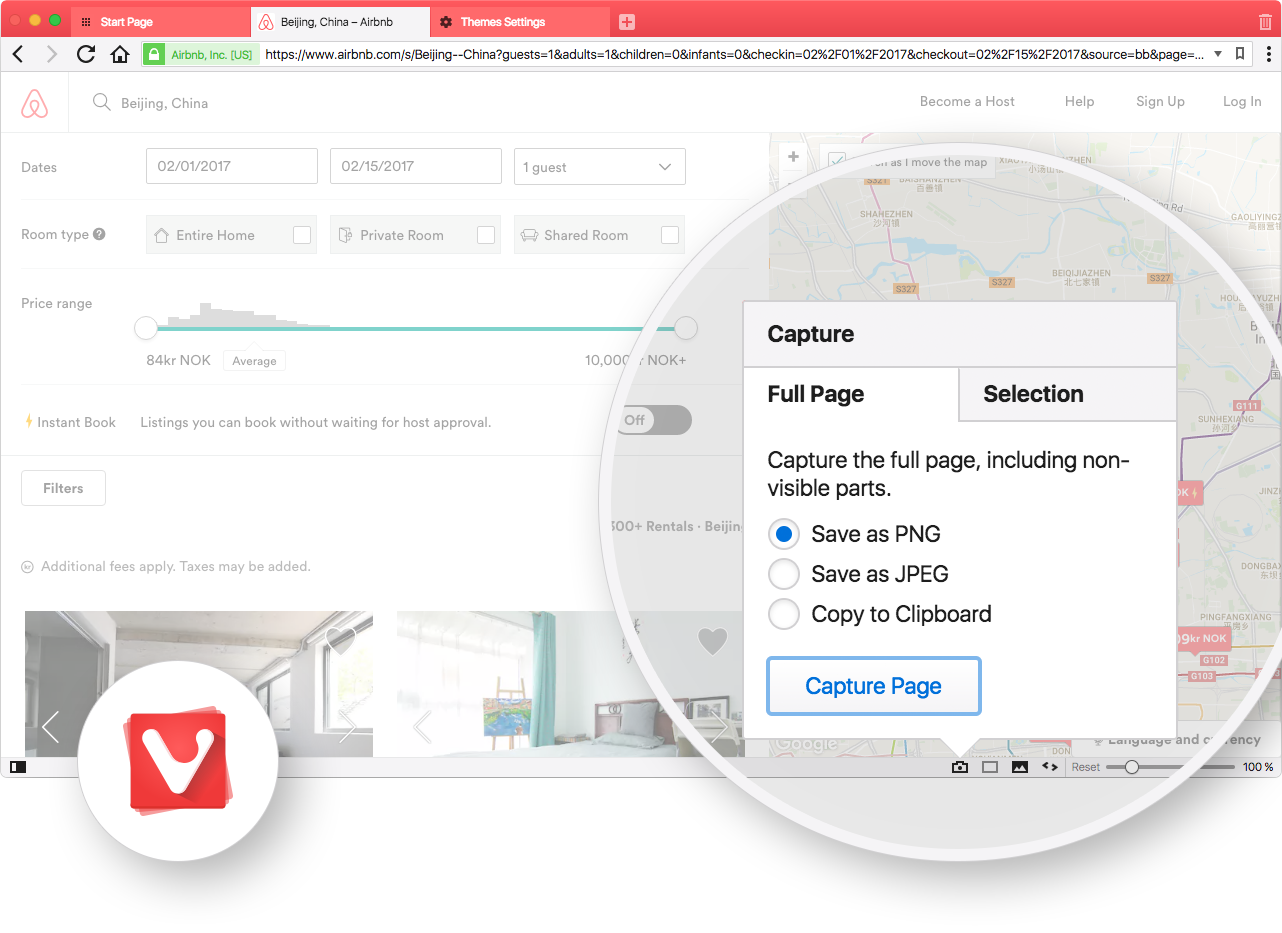 8/2/2017
Vivaldi, the most feature-rich modern browser, today releases version 1.7, introducing built-in screenshot options and further enhancements.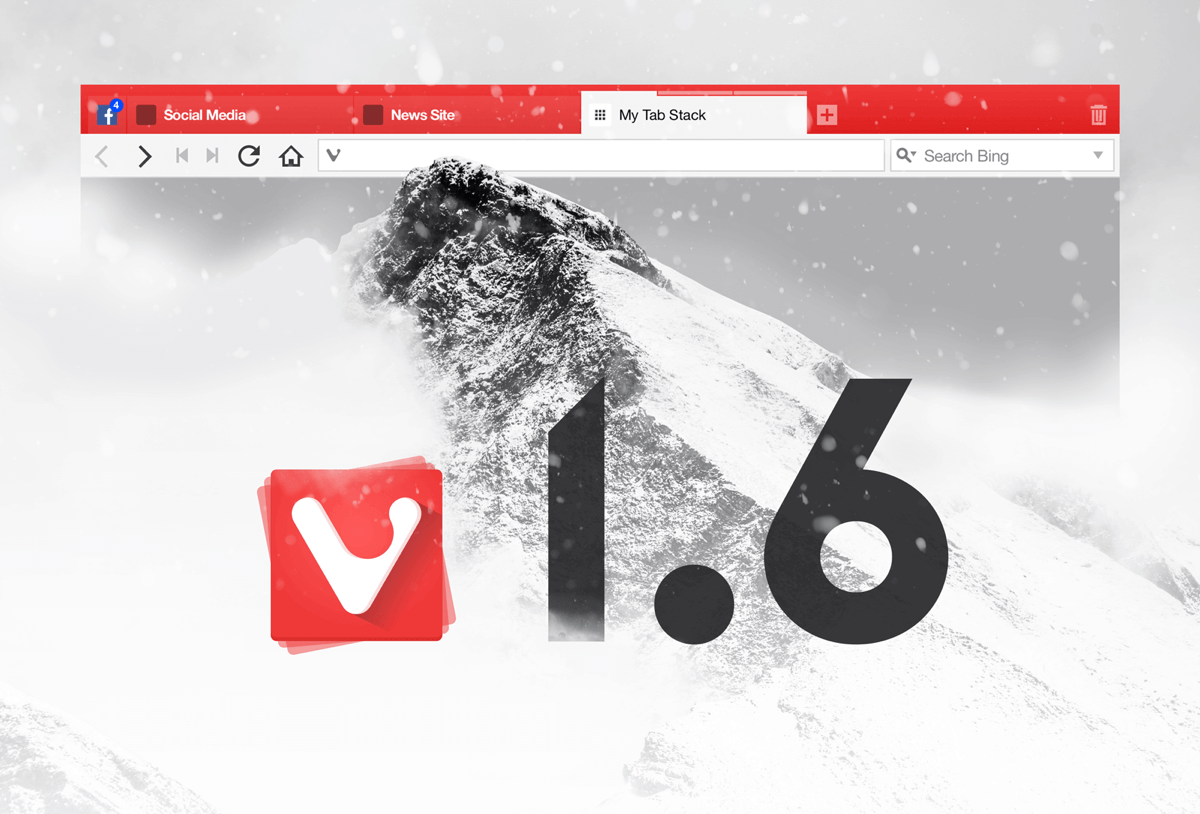 15/12/2016
The Vivaldi web browser releases version 1.6 in the spirit of holidays, unwrapping new features for its users – Tab Notifications, Named Tab stacks and Tab Selection by domain.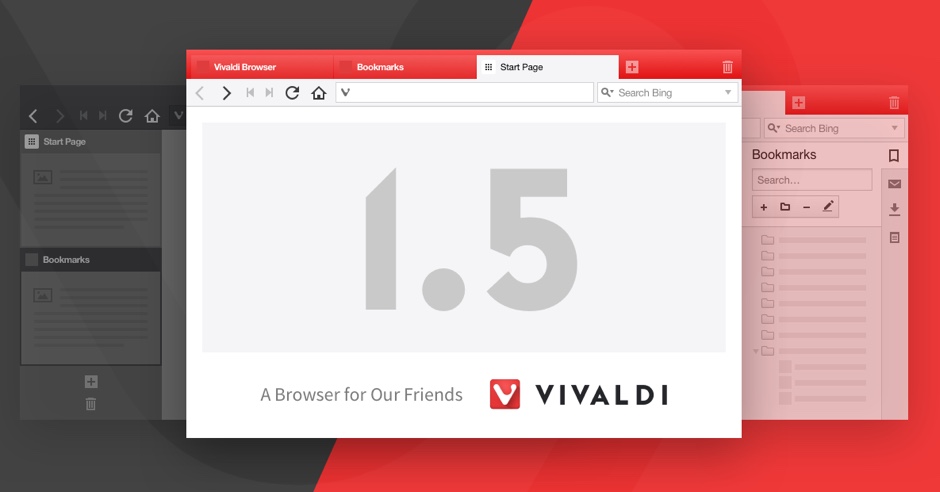 22/11/2016
Vivaldi introduces the world's first web browser that controls lights. It also includes various enhancements such as drag tabs and tab stacks between windows, reader mode button, delta updates and improved note taking abilities.
8/9/2016
Theme scheduling lets Vivaldi match your mood throughout the day.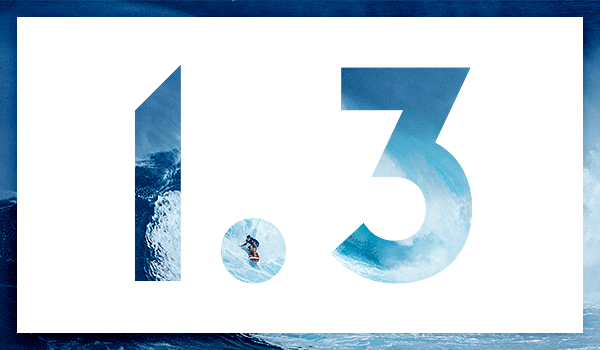 11/8/2016
Continuing on its path to provide the most personal, feature-packed browser, Vivaldi today released version 1.3.
23/6/2016
Molly E. Holszchlag, one of the most influential women in the world of open web, has joined the company looking after Developer Relations.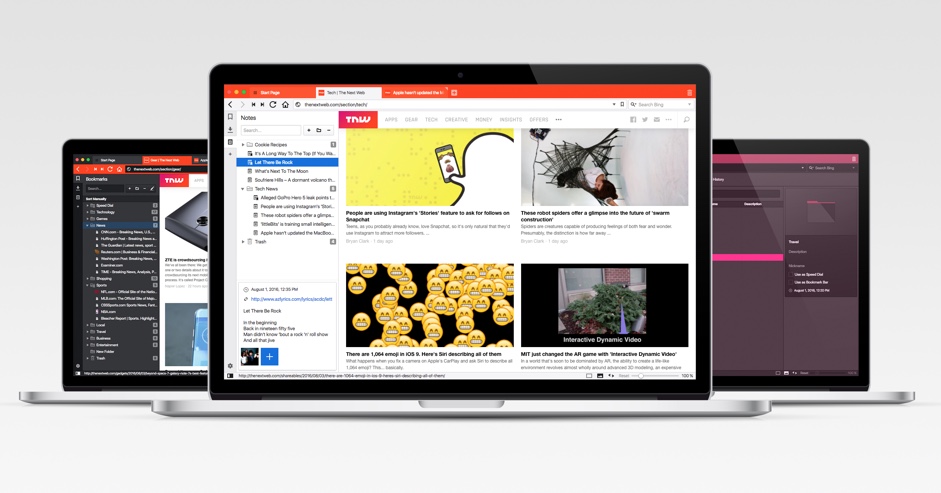 2/6/2016
Every six weeks, Vivaldi releases a new update to its browser. Today, Vivaldi released version 1.2. It's loaded with feature updates and improvements, like new shortcuts, better tabs and more customizations. To try it all, download Vivaldi 1.2 today from vivaldi.com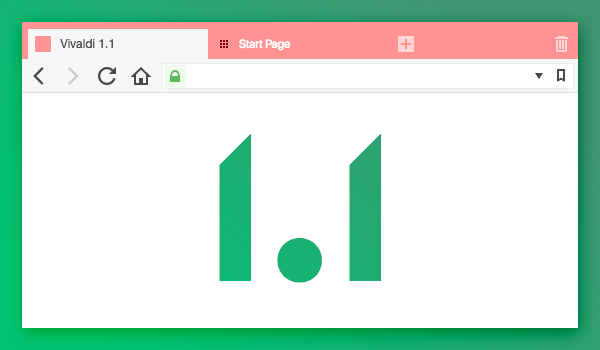 29/4/2016
Coming just three weeks after Vivaldi 1.0 debuted to worldwide acclaim, Vivaldi today released an upgrade with a number of improvements to tabs, better import of bookmarks for older browsers, and more. If you already use Vivaldi, you'll be prompted to upgrade automatically. To download Vivaldi 1.1, visit vivaldi.com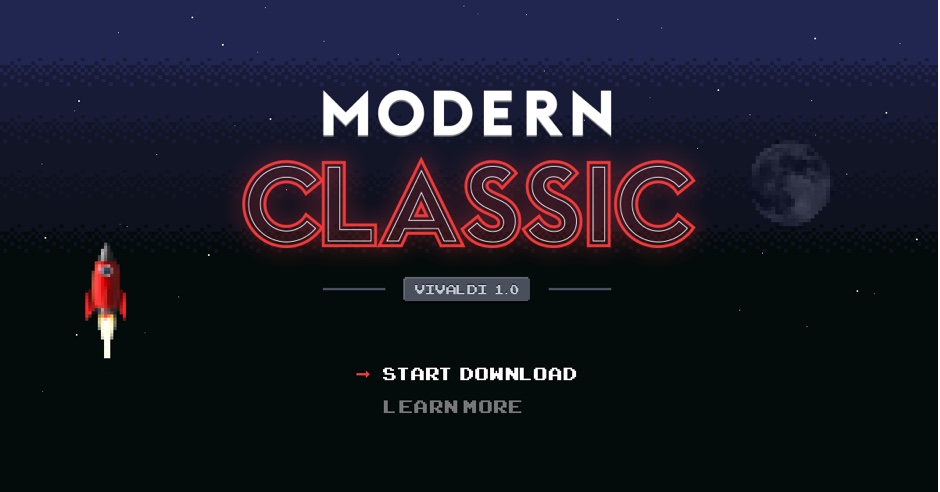 6/4/2016
Vivaldi debuts its long-awaited first version to help everyone make their web browsing more productive, efficient and fun.